75 Best Restaurants
When we set out to determine who should be included in this year's 50 Best Restaurants issue, one thing became immediately clear:
We needed way more than 50 spots. To properly reflect the Atlanta of today—its many cultures, neighborhoods, and iterations of dry-fried eggplant—a reckoning was in order. But even settling on 75 restaurants was hard. One of the first questions we asked ourselves: Would we drive across town to eat there? In determining the top 10 specifically, we thought less about where we most want to eat when we're celebrating than where we most want to eat, period. We ended up with a no. 1 pick that's been open for nearly 10 years yet has never before topped this list. As for the 30 newcomers, they've been around for as little as four months and as long as four decades, specializing in everything from vegan wraps to modern French cuisine, $1.50 tacos to a $165 tasting menu. And yes, all of them are worth the drive—especially that Oaxacan joint in Suwanee.
Editor's note: This list was published before the pandemic, and some of the offerings at the restaurants listed here may have changed in the interim—in fact, that's pretty much guaranteed. Best to call ahead, or check a restaurant's website or Instagram for details on current menus and accommodations. (We've removed restaurants that have closed.) And keep your eyes out for Atlanta magazine's October 2021 issue, when we'll publish a fresh list of Atlanta's Best New Restaurants.
Edited by Mara Shalhoup
Contributions from Mike Jordan, Christiane Lauterbach, and Jennifer Zyman
Video of LanZhou Ramen by Cori Carter
Photograph by Andrew Thomas Lee
At Miller Union, Georgia native Steven Satterfield gathers every misguided notion about Southern food and tosses them in the compost heap. What's left: dishes that are understated revelries (that silky farm egg in lush celery cream, oh my) and honest explorations of the modern South (see: Seasonal Vegetable Plate). That they're served in the most unpretentious high-end restaurant in Atlanta—equally suitable for the laziest of lunches or the most special occasion—makes the fried pork chop with creamed greens and the duck breast with hoecakes and strawberry even more exceptional. When Satterfield won the James Beard Award for Best Chef in the Southeast in 2017, he was only the second Atlanta chef in 10 years to bring home the honor. At Miller Union, he has proudly picked up where his mentor, chef Scott Peacock, left off; Satterfield spent a decade working for Peacock at Watershed, the iconic restaurant that similarly modernized Southern food in that era. With Miller Union hitting the 10-year mark in November, Satterfield and co-owner/general manager/sommelier Neal McCarthy have firmly established their Westside gem as a beacon of Southern hospitality, both in the warm, all-welcoming dining room and in the inclusive, equitable kitchen. Behind the scenes and on the plate, Miller Union is a vision of an evolving South.
---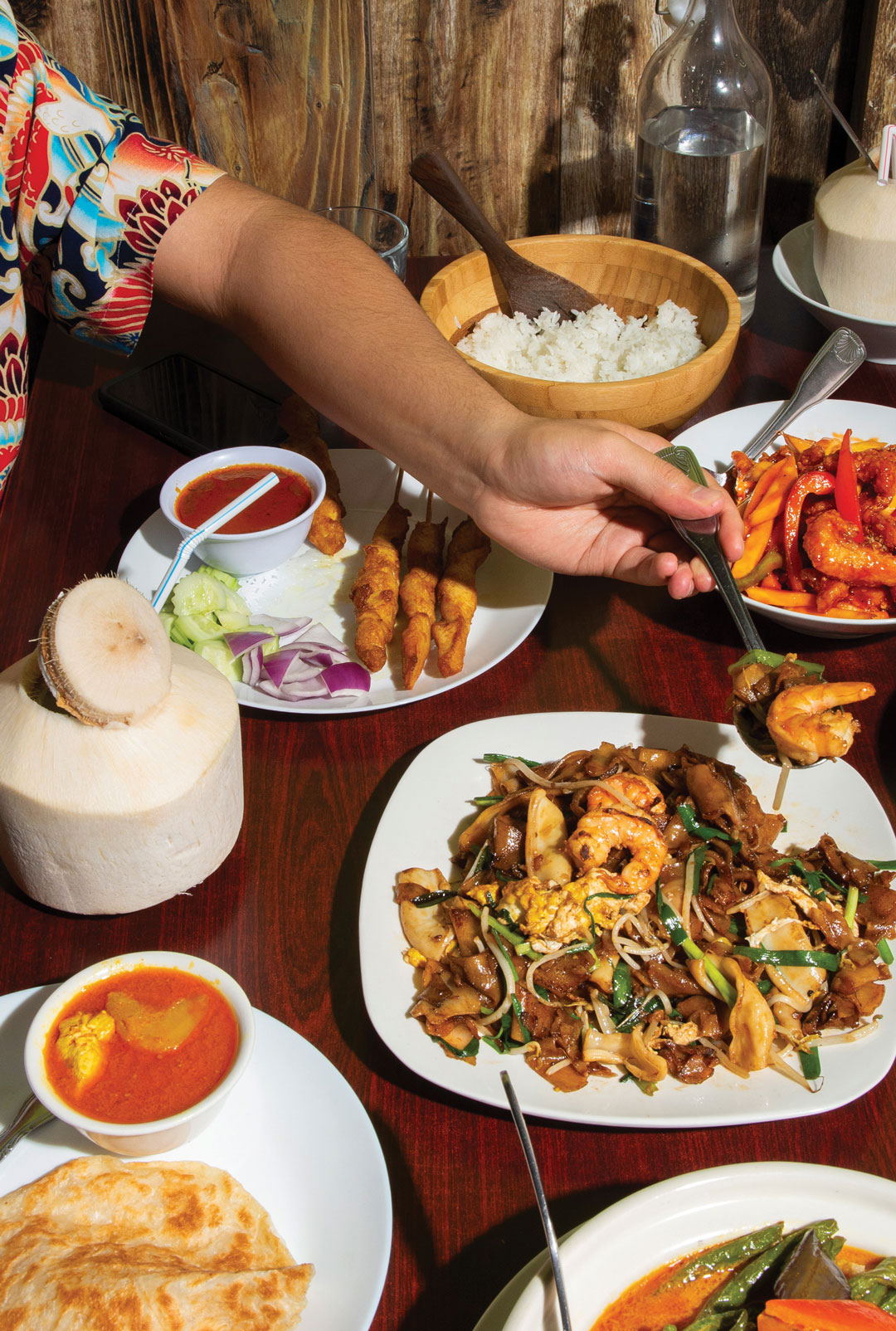 Photograph by Caroline C. Kilgore
Mamak
This small, sleek, colorful dining room manages to instantly transport you to the streets of Malaysia, where vendors serve near-identical versions of Mamak's sambal okra, Hainanese chicken, wok-fried flat rice noodles, mustard green fish head soup, and curry laksa. These dishes are but a few of the many reasons Mamak has a rabid following. The real-deal cooking—along with the fact that most entrees are priced below $15, and only one of the lunch specials exceeds $8—makes it a place that demands repeat visits.
---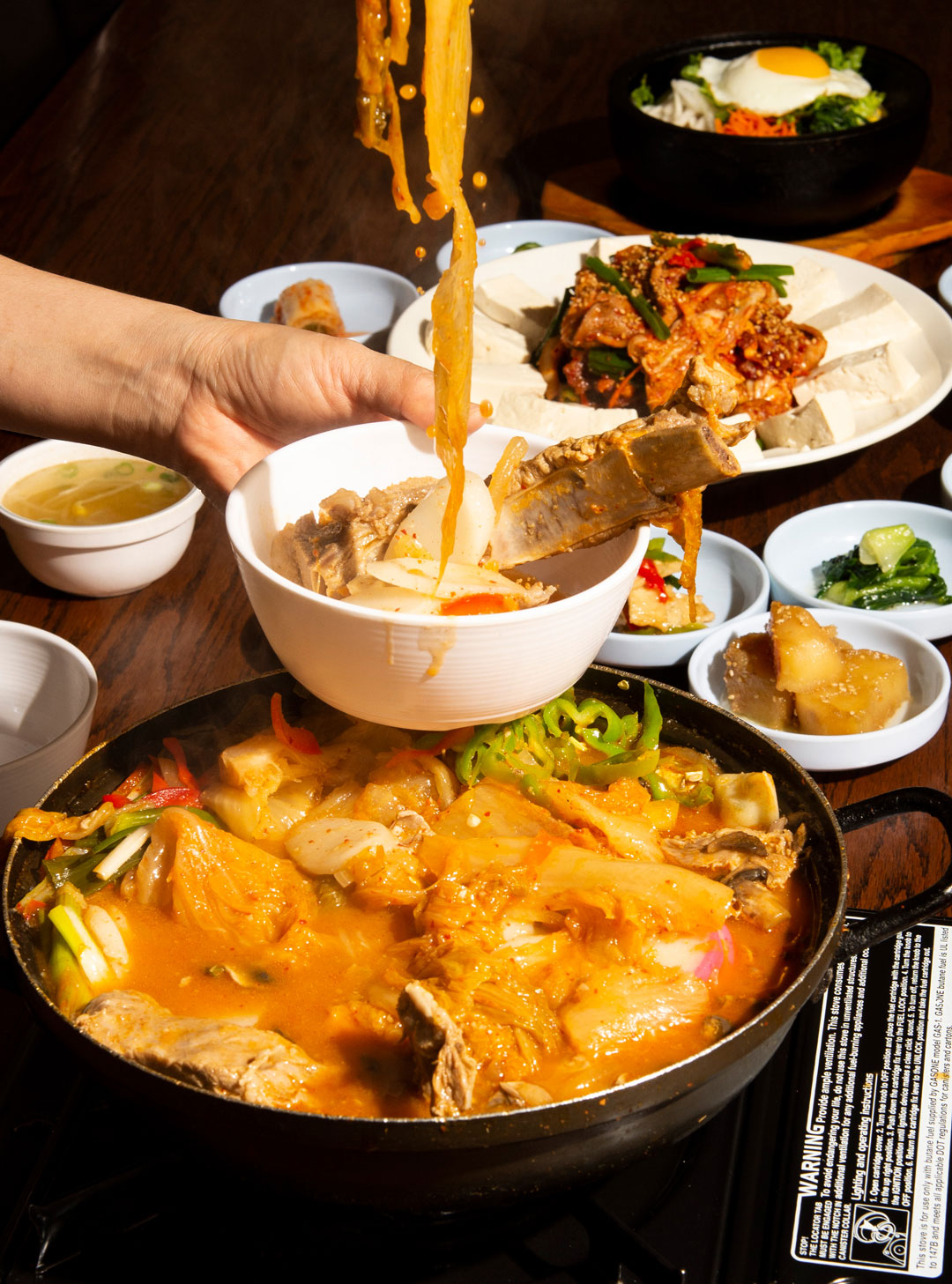 Photograph by Caroline C. Kilgore
Woo Nam Jeong (Stone Bowl House)
From the moment the owner introduces herself as "Grandma," you know Woo Nam Jeong is a special place. Grandma makes nearly every item at this Buford Highway homestyle Korean restaurant from scratch. Sizzling dolsots (blazing hot stone bowls) of Atlanta's best bibimbap come spicy with kimchi or more subdued with a mix of braised mushrooms seasoned with sweet soy sauce (there's even an oceanic version with squid or eel). Don't forget to order the silky, water-boiled vegetable dumplings.
---
Photograph by Cori Carter
El Rey del Taco
El Rey del Taco means "the king of the taco," and it lives up to its name. If you're feeling indecisive about the dozen taco options—from steak to goat, cow's cheek to tongue, chorizo to al pastor—go for a bunch of $1.60 mini tacos (though we do prefer the full-priced $2.50 ones on a homemade tortilla). There are tons of other worthy things to eat at El Rey, including sizzled meats a la plancha and more than three dozen seafood dishes. Also: pitchers of margaritas.
---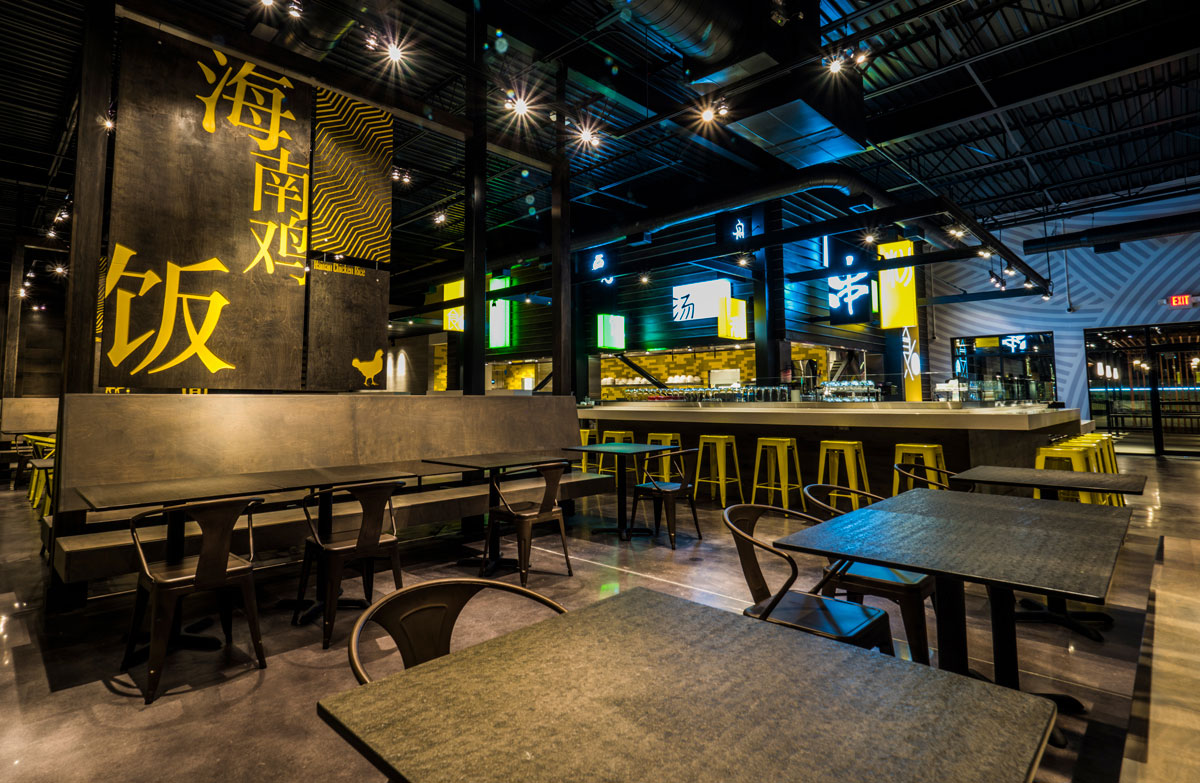 Photograph courtesy of Food Terminal
Food Terminal
The menu looks like a highly stylized food magazine (and is about as long). The space calls to mind a hip food hall with neon lights and yellow-coated, industrial metal stools. And the well-oiled kitchen cranks out clever takes on Malaysian food, a mix of Chinese, Indian, Singaporean, and Thai flavors. There's not a more craveable noodle dish in Atlanta than the Thai Chili Pan Mee, a bowl of silky flat noodles topped with dried anchovies, ground chicken, shiitakes, spinach, and a fried egg. But if you're not feeling that, you can choose from more than 60 other entrees, not to mention bao, skewers, roti canai, and two dozen additional snacks.
---
Photograph by Cori Carter
Yet Tuh
This humble hideaway just off Buford Highway offers homestyle Korean food at its most comforting: kimchi pancakes, steamed chicken and rice, and bubbling kimchi stew with pork. Most of the regular clientele is more interested in drinking tea than soju, though there are plenty of premium bottles on offer. And for non-Korean speakers, the menu became easier to navigate last year when it was overhauled with both photos and categories translated to English. You now can more easily choose from "dishes," "combo," "side dishes," "hot pot," "noodles," and "pancake"—and you can't choose wrong.
---