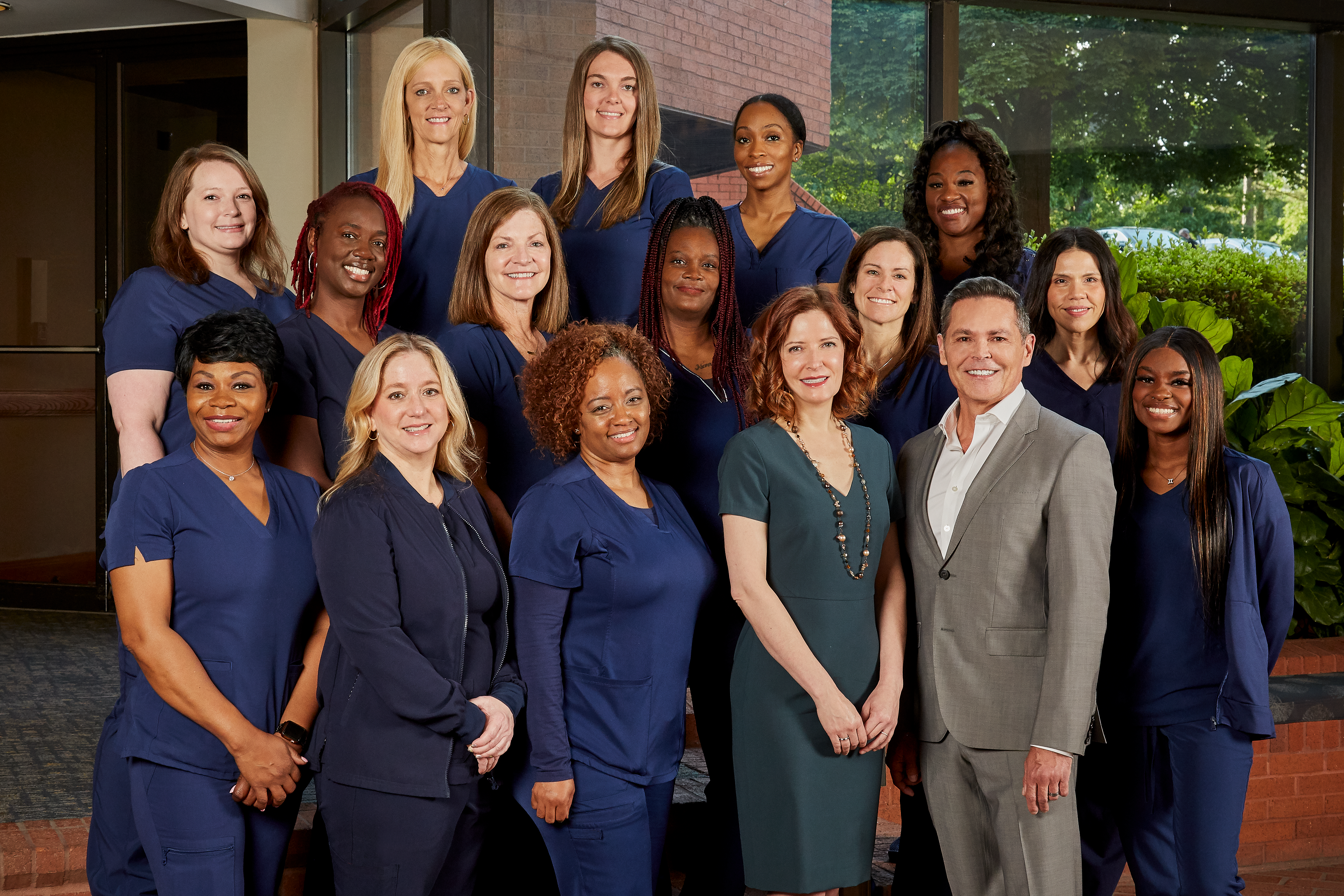 The physicians at Baucom & Mina Derm Surgery, LLC, focus on skin cancer removal, reconstruction, and advanced cosmetic procedures. Drs. Mark F. Baucom and Mary Alice Mina have advanced fellow- ship training and are double board certified in dermatology and micrographic dermatologic surgery (Mohs).
Dr. Baucom attended Emory University for medical school and residency. He completed a Mohs/derm surgery fellowship in Pittsburgh, Pennsylvania. He opened his first practice in Atlan- ta in 1995. He has performed more than 30,000 Mohs procedures and countless cosmetic procedures as well. Although not an Atlanta native, he has lived here over half his life and consid- ers Atlanta home.
Dr. Mina performed professionally as a ballet dancer before pursuing medicine at Vanderbilt University and a dermatology residency at Harvard Medical School. She completed her Mohs/derm surgery fellowship at Emory University.
Dr. Baucom and Dr. Mina are invest- ed in education, mentoring, and charity care. Both doctors speak nationally and help train physicians from all over the country in cosmetic and skin cancer surgery. They regularly volunteer at the VA medical center in Decatur and perform charity cases in their offices.
Baucom & Mina Derm Surgery is thrilled to announce the build out of our Johns Creek surgery center with an estimated completion date of summer 2023. We look forward to welcoming patients to our Parsons Professional Park location soon and will continue to have our Perimeter/Sandy Springs location as well.
Baucom & Mina Derm Surgery, LLC
555 Peachtree-Dunwoody Road, Suite 206, Atlanta 30342
10700 Medlock Bridge Road, Suite 204, Duluth 30097
404-844-0496
atlantadermsurgery.com