A note from Sean McGinnis, President & Publisher: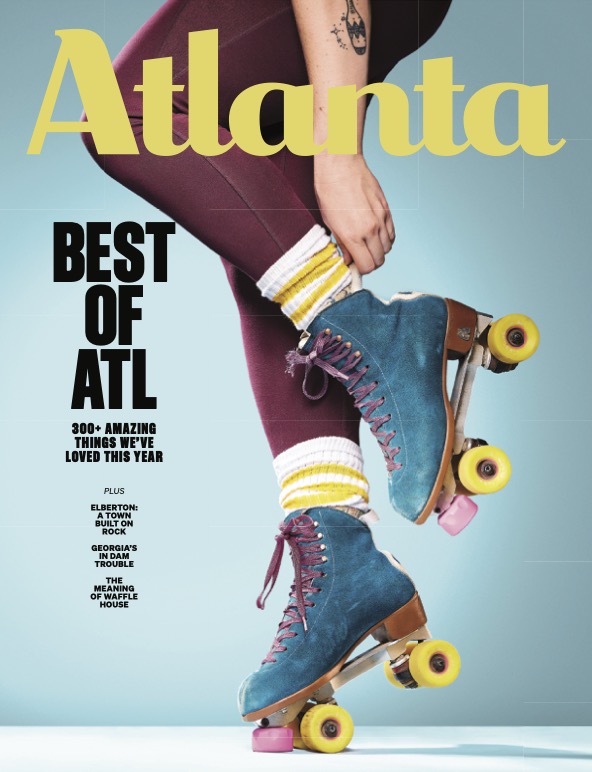 We are thrilled to bring you one of our favorite annual issues, Best of Atlanta! In this issue, we collected over 300 amazing things we have loved within our city in 2022. This is your one-stop shop for the best places to eat, drink, shop, and play in Atlanta. Additionally, we asked our readers to nominate their favorites in dozens of categories for our Reader's Choice section, resulting in 174 receiving the most votes. This December 2022 digital edition is brought to you by one of our Reader's Choice winners: Kudzu Antiques+Modern in Decatur and Kudzu and Company in Sandy Springs.
Granite is one of the hardest rocks on Earth, making it the perfect material for various items we use daily. What many do not know is that the "Granite Capital of the World" resides right here in Georgia in the small town of Elberton. In this issue, we explore what keeps the granite industry in Elberton running, and you will be surprised to learn that it is the production of cemetery memorials. One could say death keeps the city of Elberton alive.
Georgia is in dam trouble. Back when the various dams in Georgia were built, very few people lived in those areas. Now, these aging dams are upstream of major roads and homes which further demands the need for repairs to these structures. Should these dams ever fail, there would be severe damage and even loss of life left in its wake. In this issue, we dive into the flood zone and what actions need to be taken to ensure that Georgia dams will remain in good condition.
Lastly, we have our Give Atlanta section, offering a collection of Atlanta organizations doing exceptional work and ways you can give back to them this holiday season. We are also amid our 12 Days of Giveaways presented by Delta Vacations which offers daily prizes until December 12, so make sure to enter for the chance to win!
As always, engage with us on social media and be sure to sign up to receive our regular digital newsletters.
Get your digital newsletter subscription and download a free digital edition of the December issue!