A note from Sean McGinnis, President & Publisher: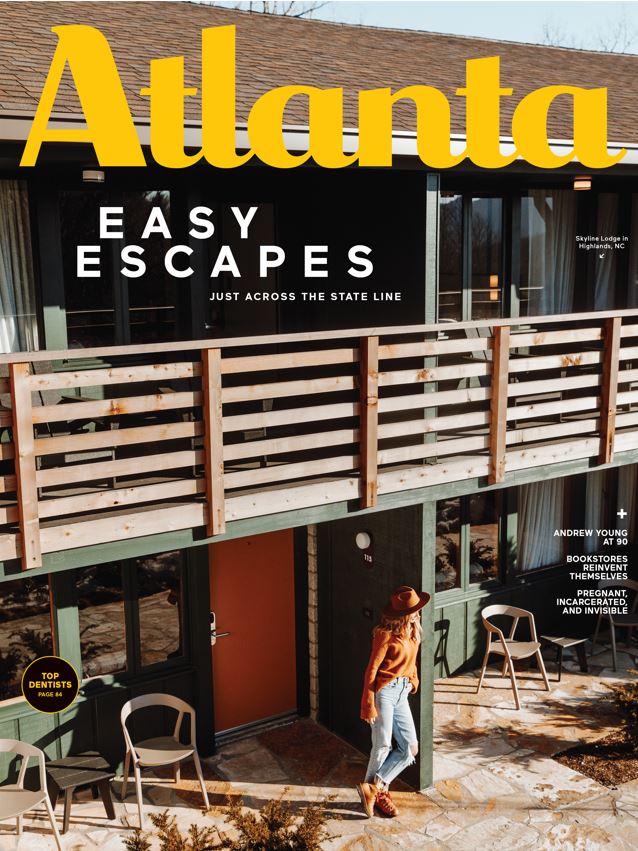 As the weather gets warmer, we have you covered for all your upcoming Spring and Summer travel plans! Our March issue will highlight some easy travel getaways that are just across state lines, yet still provide a fulfilling vacation experience. Read more about a scenic yet luxurious stay at North Carolina's Skyline Lodge, the historical allure of Chattanooga, or the thrilling urban sights of Greenville, South Carolina – and much more. This issue will leave you wanting to plan multiple road trips to these beautiful, not-so-far-away destinations.
This issue also contains an eye-opening piece concerning the question: what happens to incarcerated women who are pregnant? An insightful look into the experiences of those who carry and deliver a baby while in jail helps shed light on the policies currently in place for these individuals – and asks if changes should be made.
Everyone knows Atlanta's restaurants offer both delicious and diverse dining options, but how exactly does word get out so fast? Social media influencers have become a game changer in the Atlanta restaurant landscape. Read more on what restaurants think about this new marketing strategy, and while you're at it, keep flipping to learn about some new mouth-watering restaurants coming on the scene.
In need of a great dentist or specialist for dental work? Look no further than our annual 2022's Top Dentists list including dentists and specialties across the metro area. Find one of these fantastic dentists near you for any of your dental needs, if not to simply make your smile brighter!
Be sure to engage with us on social media and subscribe to any number of our regular digital newsletters including our Daily Brief.
Access the March 2022 digital edition of Atlanta magazine