Home
Authors
Posts by Jerry Grillo
This current crop of Atlanta Braves is very special to my family because we've enjoyed them long before they were famous, long before most diehard baseball fans had even heard of them. Ozzie Albies, Austin Riley, Adam Duvall, Freddie Freeman, Max Fried, Charlie Morton—before they were household names, they were Gwinnett Braves or Stripers.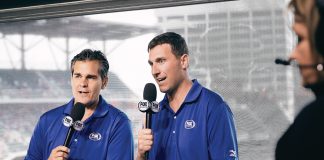 Homegrown phenom and former Atlanta Brave Jeff Francoeur starts his first season as the Braves' lead analyst, offering commentary alongside veteran play-by-play announcer Chip Caray. A look into why he was more nervous for this job than being an MLB pro.
"Johnny had a million stories, and he knew a million songs—an endless flow of songs." Johnny Knapp accompanied artists from Billie Holiday to Tony Bennett to Barbara Streisand. His friendship with Col. Bruce Hampton introduced him to a new audience of Atlanta music lovers. He died in Lawrenceville on November 9 at age 89.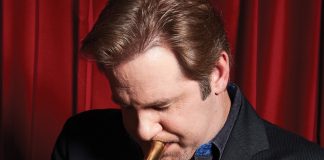 Twice a month, in a cramped bar in Sandy Springs, Joe Grandsen and his crew of more than a dozen musicians make big band magic.
The seventh-annual benefit concert on December 20 at Terminal West will feature several longtime Hampton collaborators. Artists include two-time Grammy winner Jim Lauderdale, flat-picking guitar virtuoso Larry Keel, banjoist/singer Jeff Mosier, Johnny Knapp, Donna Hopkins, and Ralph Roddenberry.
Jannie Everette stood up from her desk in Camden County High School and felt the earth shake. Miles away, a fire at the Thiokol munitions factory just outside of Woodbine triggered a chain reaction of blazes, culminating with an explosion that filled the sky with flames. In those first terrifying moments on February 3, 1971, Jannie had no idea if her mother, who worked at Thiokol, was alive or dead.
We recently talked with Widespread Panic's lead guitarist about the loss of old friends, leading a new ensemble, and playing with his longtime idol, John McLaughlin.
Then, this past spring semester a capstone team of five mechanical engineering seniors from Tech, calling itself "Monday Night Variety Hour," found a way to quickly, and cheaply, solve a conundrum for MNB: How to speed up the assembly of variety 12-packs.
I heard Col. Bruce Hampton say on several occasions that he'd probably die on stage, eventually—that he'd prefer to die there, actually. But I didn't really take him seriously. Then, "eventually" arrived.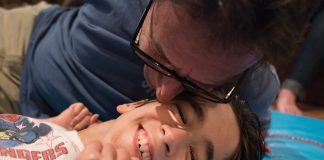 My son is a constant loop in my thought track. My son is the boy you can hear from outside the house or from the other room, making sounds that seem to have no form. My son is quiet, sometimes for hours at a time. My son spends most of his time inside, in his wheelchair or on the floor, watching movies, listening to music or stories, playing with me.