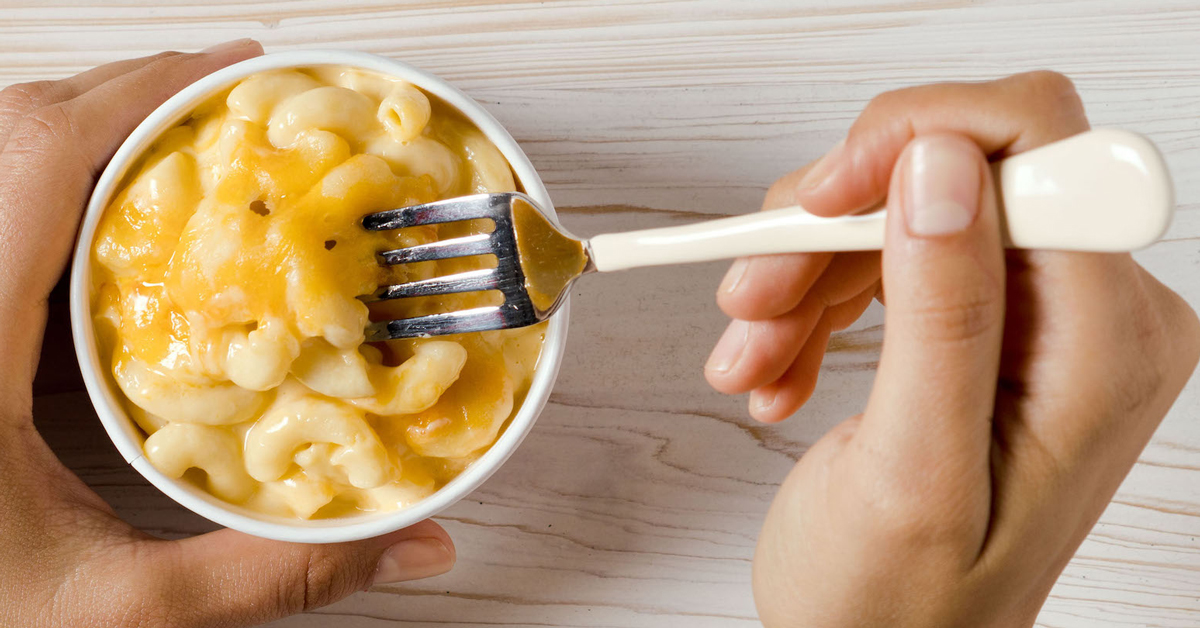 In 2015, Chick-fil-A made a major shake-up to its side dish menu when it announced it was killing its cole slaw, which had been on the menu for decades. In the slaw's place came the "superfood side," a kale salad with walnuts and dried cherries that was actually made in collaboration with Atlanta's own chef Ford Fry. Added to the menu in January 2016, the salad was meant to be a healthier substitute for the standard waffle fries, with the press release at the time boasting, "we're thrilled to kick off 2016 with something that can help people stick to their New Year's resolutions to eat healthfully."
Three years later, the Atlanta-based fast-food giant has launched a new permanent side dish that is more comforting than health-conscious. On Monday, mac and cheese was introduced at restaurants nationwide, available as a small or medium side, or as a catering tray. The baked dish features elbow macaroni noodles and a mix of cheddar, parmesan, and Romano cheeses.
Unlike the kale salad, the mac doesn't replace a bygone side but is instead a new addition that Chick-fil-A has been experimenting with for the past few years. The company introduced the mac in 2017 as part of a "family-style meals" test, where customers in Greensboro, North Carolina; Phoenix; and San Antonio could order a four-person meal of chicken, two sides (of which the mac and kale salad were options), and mini dinner rolls. Last year, Chick-fil-A also tested make-at-home meal kits here in Atlanta, one of which included mac and cheese as a side. During that time, they also tested the mac as a side on the regular menu in several different cities across the U.S. (The Chick-fil-A Dwarf House in Hapeville also has mac and cheese on the menu, along with the long-gone cole slaw.)
So how does it taste? I picked up an order from the drive-thru to find out. It's cheesy, creamy, a little bit greasy. It tasted reminiscent of Stouffer's frozen mac and cheese, which is something I lived on as a teenager. I wouldn't swap waffle fries for it, but if someone added it to a catering order, I'd grab a spoonful.