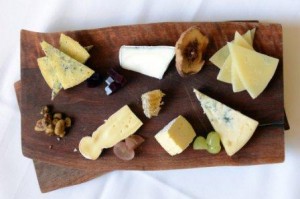 AJC provides a guide to southern cheeses
AJC's John Kessler explores the history and current terrain of cheese in the South. The guide also provides a list of southern cheese producers.
Top 10 restaurants, according to Cliff
Creative Loafing columnist Cliff Bostock shares his favorite eateries of 2012. Pure Vida and Grand Central Pizza top the list.
Eater Awards 2012
The Eater Awards are asking it's readership for help naming the winners. Vote now for Best Atlanta Bartender and Atlanta's Restaurant of the Year. Readers narrow the nominees down to three finalists, Eater editors decide the winner.
Creative Loafing dines at The Drafting Table
Stephanie Dazey went to get a first look at Grant Park's new gastropub, The Drafting Table. She wasn't impressed the first or second time.
Eric Wolitzky to headline Salon du Chocolat in NYC
This weekend, Wolitzky heads to New York City to give a headlining cooking demonstration at the 15th annual Salon du Chocolat.