It's not truly summer in Atlanta until you've raced to lick a dripping swirl of soft serve ice cream before it drips onto your arm. Created in the 1930s, soft serve offers a heavy dose of nostalgia and less milk fat than its scooped cousin. From the gourmet to the quick and cheap, here's where to go in the metro area:
Big Softie
The brainchild of pastry chef Sarah O'Brien (Little Tart Bakeshop), Big Softie opened its doors in Summerhill just in time for the unbearable summer heat. O'Brien's soft serve is made with locally sourced cream from Southern Swiss Dairy, resulting in a product that's rich with an extra-smooth consistency. Big Softie serves a classic chocolate and vanilla, as well as a seasonal flavor (currently matcha) and vegan option. The dips, like the chocolate made with local Xocolatl, and toppings like the oat streusel, pink praline, and Beautiful Briny Sea sprinkles, add a nice layer of texture. 66 Georgia Avenue Southeast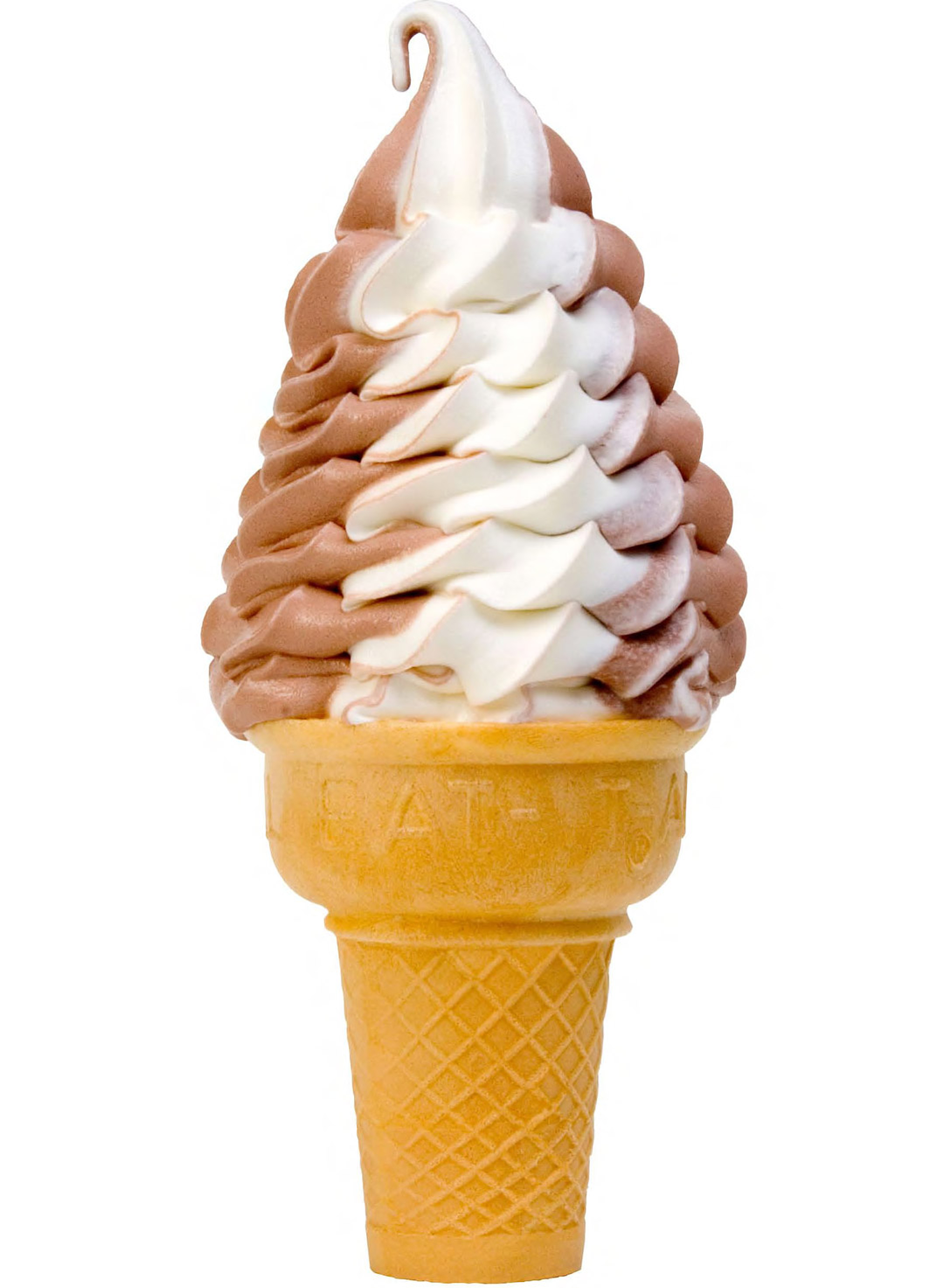 Zesto
It's sometimes easy to overlook Zesto, the fast food institution that's currently celebrating its 70th anniversary but let us remind you: their soft serve is legit. For about $4 you can get a cone of chocolate, vanilla, or a twist dipped in one of their shells (go for the "brown crown" aka chocolate) and sprinkles or nuts. The serving is massive and equally delicious. Multiple locations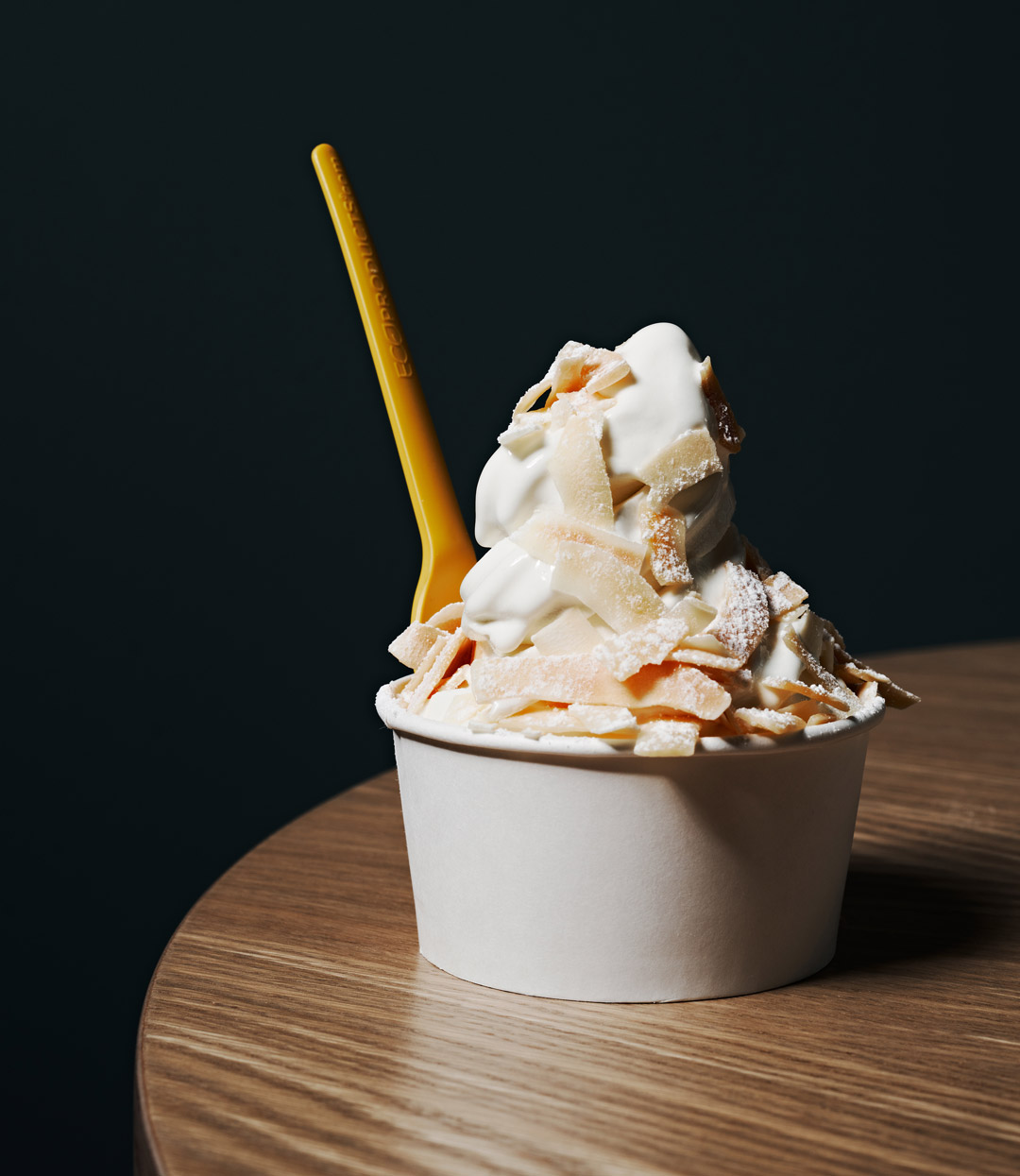 Little Rey
The chicken al carbon gets a lot of buzz at Ford Fry's new hotspot, but the soft serve is trip-worthy, too. The flavors rotate, but most recently on the menu: a churro flavor (read: heavy on the cinnamon) and a Mexican-spiced chocolate that's reminiscent of a spicy Wendy's Frosty. They've also been known to sell piña colada soft serve. Toppings here are a must, as they round out the dessert experience. The churro flavor is served with candied peanuts, the Mexican chocolate with a buttery praline sauce, and the piña colada with toasted coconut. 1878 Piedmont Avenue Northeast, 770-796-0207
Purely Atlanta
Located in Midtown, Purely serves up bowls and baos, but they also have soft serve gelato in nontraditional flavors such as taro, mixed berry, and matcha. The flavors are potent and come with a choice of fun vessels—cones in a variety of colors, bubble waffles, and churro bowls that'll give your Instagram a boost while cooling you off. 855 Peachtree Street Northeast, 678-927-9198
Drift Fish House & Oyster Bar
The upscale seafood restaurant in East Cobb makes their own soft serve. Order a cup of it on its own, or try it in their sundae, a decadent combination of vanilla soft serve, salted caramel, chocolate sauce, caramel popcorn, brownie bites, peanuts, and whipped cream. 4475 Roswell Road, Marietta, 770-635-7641
Izzy's European Ice Kreme
Atlanta-based chain Grecian Gyro opened its newest location on Northside Drive, where in addition to the usual Greek fare, you'll also find Izzy's, the chain's first ice cream shop. Izzy's offers a dense vanilla soft serve that lives up to the menu's claim of "super creamy" while the Greek yogurt soft serve is more tart. Skip the typical topping options and order off the European section of the menu that includes sour cherry preserves, baklava, and Nutella. 1700 Northside Drive, 404-464-5300
Momo Cafe
At Momo Cafe, the coffee shop nested inside Momonoki in Midtown, the soft serve has a Japanese twist. Matcha is always available along with one other seasonal rotating flavor. Currently it's hoji cha, a roasted variation of green tea that's earthy with notes of caramel. Both the matcha and hoji cha are sourced from Kyoto. You can't order your soft serve with toppings, but you can get sundaes with matcha brownie bites, strawberry puree, rice crips, and chocolate pearls. 95 8th Street Northwest, 404-390-3025
QuikTrip
Gas station ice cream might not be sexy, but it is convenient. And when you need a sweet, cold fix on the go, QuikTrip's soft serve is a good option. This is no frills: they only offer vanilla in a cake cone (no toppings here), but it only costs 49 cents. And, as a bonus, it doesn't have the same artificial taste as some other fast-food options. If you want something a bit more interesting, you can order a Twister, which blends the soft serve with candies (M&Ms, Reese's, etc.) and syrups. They also get bonus points for offering access to soft serve 24/7. Multiple locations
Holmes
Don't skip dessert at this downtown Alpharetta restaurant, which makes a dense soft serve with flavors that rotate often, such as cookies n' cream served in a cup with an Oreo waffle cone, a "cereal milk" flavor, and honeydew. 50 South Main Street, Alpharetta, 678-691-8320
Star Provisions
The soft serve at Star Provisions has a fresh, ultra-milky flavor, and while you can order it with chocolate sauce, we suggest opting for the more unique olive oil and sea salt. The buttery, peppery oil mingles with the sweet soft serve and heightens the vanilla's floral notes. The flecks of sea salt give it a nice crunch. They also sell an affogato—a swirl of soft serve doused with a hot shot of espresso—for the ultimate caffeine and sugar rush. 1460 Ellsworth Industrial Boulevard, 404-365-0410 Ext. 4
Wonderkid
King of Pops is collaborating with Big Citizen (the team behind the Lawrence and Bon Ton) to open Wonderkid, a diner concept in the Atlanta Dairies development, where they'll sling soft serve for dessert. In addition to chocolate sea salt and vanilla, there will be a rotating fruity sorbet that can be served alone or swirled with the vanilla. Soft serve lovers hoping to get a taste before Wonderkid opens can do so at the Good Vibes Market events—the next one will be August 7 from 6-8:30 p.m. at their Inman Park headquarters, with subsequent events on September 4 and October 2.