The craft beer market is a fickle one. Since 2017, when the state finally relaxed the onerous laws that dictated how brewers could serve their beer on site, more than two dozen breweries and brewpubs have opened or will soon across the metro Atlanta region. Some of the pioneers, like Monday Night Brewing, which opened in 2013, now have two Atlanta breweries and this spring will open a third in Birmingham. But it's the own-premise breweries—those that are getting by not by canning their beer but selling it directly to customers onsite—that in many ways are creating the most exciting beers for craft beer fans.
While geeks still point to cities like Portland, Oregon, whose metro area boasts well over 100 breweries and brewpubs, as evidence that we still have long way to grow, it remains to be seen at what point the market will be saturated. Stand in the beer aisle of any Kroger and watch how much Coors and Miller Lite goes out the door compared to the dozens of local offerings. And breweries require a lot of startup money—just one 20-barrel fermenting tank can cost $14,000, not to mention the cost of a trained brewer.
As the options grow deeper, upstarts are trying to stand out, whether by location, beer offerings, or unique menus. Four worth checking out:
The Lost Druid
A ground-up construction tucked two blocks off the main drag in Avondale Estates, this taproom (plus kitchen) is as welcoming as it is minimalist. A mezzanine room can host private parties. Sunday brunch is available. And since Avondale Estates is Decatur-adjacent, it's kid-friendly. Pets welcome on the patio. 2866 Washington St., Avondale Estates
If you can have just one beer, try the Alban Arthan, a Welsh reference to the winter solstice. (The Lost Druid opened for business during the summer solstice.) The Alban is a strong English ale, but not spiced, so no unpleasant flashbacks to the holidays. Beware, though: Lost Druid doesn't really have flagship beers, so if it's kicked when you get there, ask co-owner Stacia Familo-Hopek (the other owner is her husband, Robert Hopek, who is also the brewer) for a recommendation from among the 20 or so other beers on tap.
Halfway Crooks
Burnish your hip cred at this impossibly cool taproom in Summerhill, near the old Turner Field, now Georgia State Stadium. Come for the view from the roof deck (occupied occasionally by a DJ) but stay for Joran Van Ginderachter's beers, which skew toward lagers and German styles, including pilsners. (Finally, for those of us tiring of endless IPAs.) Pick up your food at the walk-up window next to the bar. 60 Georgia Avenue Southeast
If you can have just one beer, try the Metric, a German helles that's refreshing and, despite being just 4.8 percent alcohol, pleasantly complex.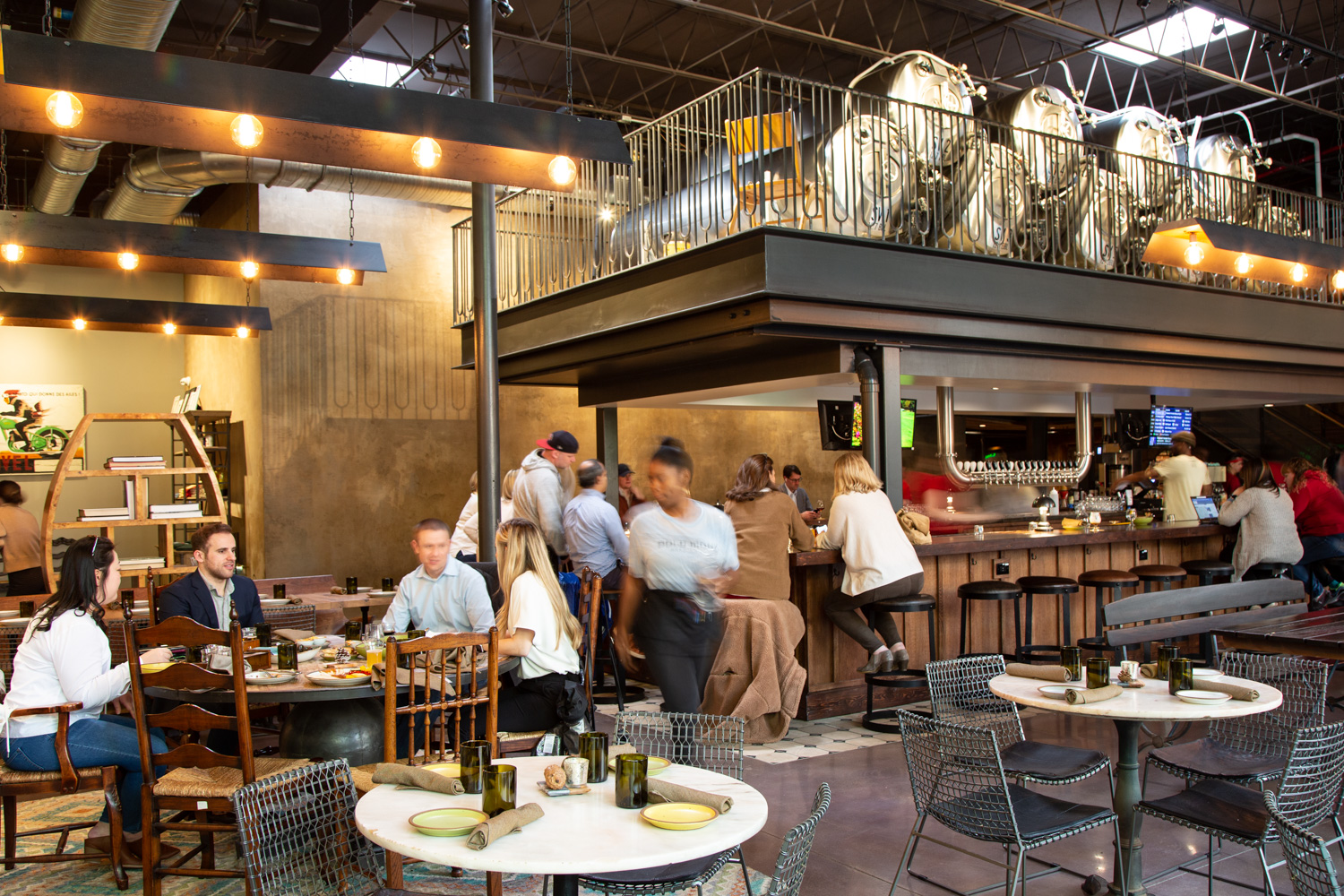 Bold Monk Brewing Co.
The team at Brewed to Serve restaurant group, which opened Max Lager's and White Oak Kitchen downtown, scored a coup by luring wizard brewer Neal Engleman from Wrecking Bar, one of the best bars in town, to make the beer at this sprawling space on the upper west side. With a build-out reported at almost $6 million, Bold Monk includes a private cellar, a coffee bar, and, when we visited recently, some very loud music piped through the speakers. 1737 Ellsworth Industrial Boulevard Northwest
If you can have just one beer…. try the Stained Rose, a mixed-culture farmhouse beer that's reddened by Balaton cherries.
Best End Brewing Co.
You could park a commuter jet in this space just off the west side BeltLine trail, not far from Wild Heaven and Monday Night Brewing's satellite outposts in the Lee+White development. There are not one but two massive bars here, and if you're somehow feeling cramped, head outside to the lawn overlooking the BeltLine for some cornhole. Best End boasts a 20-barrel brewhouse, allowing it to brew enough beer to sell at taps across the city. 1036 White Street Southwest
If you can have just one beer…try the Slabtown Czech pilsner, which is just dry enough to make you finish it fast.