The first thing you'll probably notice about Barrie Sanders's coffees and teas—beyond the vivid metallic purple packaging—are the quirky names. There's "Toto Coco," a rooibos tea blend with a label that features Totoro, the creature from Hayao Miyazaki's beloved anime film My Neighbor Totoro, sipping from a teacup. An Earl Grey named "The Companion" serves as a subtitle reference to Doctor Who, and a Sumatran coffee, "Tiger Tiger, Burning Bright," quotes the William Blake poem.
Sanders launched her coffee and tea company, Drogo Coffee, in May, roasting beans both out of her Sandy Springs home and at Battle and Brew, where she created the video game bar's cafe program a few years ago. She sells her coffee and teas, most of which have some sort of geeky tie, at farmers markets, including the Peachtree Center Green Market, and at artists markets and events around town, such as Cultured South's arts market and the Dames & Dregs beer festival. She also has an online shop, where she offers a monthly subscription program that allows fans to try new coffee and tea blends before anyone else.
A self-described "huge nerd" (she has a The Nightmare Before Christmas tattoo on her ankle and a Rebel Alliance symbol from Star Wars inked on the back of her neck), Sanders's geeky roots run deep.
"My parents were playing Dungeons & Dragons before I was born," she says. "I used to watch my mom play Final Fantasy. They got me into World of Warcraft."
Her parents are also why Sanders began drinking coffee and tea at a young age. Her mother, a nurse, lived on a daily pot of strong, dark coffee. "She worked her butt off and she needed coffee that would put hair on a trucker's chest," Sanders recalls. The memory became her very first roast, simply called "Mom's Roast." It uses a combination of Brazilian volcanic soil beans and lower-altitude beans that Sanders says give the coffee a dark chocolate flavor. She now delivers it in five-pound batches to her parents in Savannah once a month. "My mom is my biggest cheerleader," Sanders says. "No matter what crazy experiments I do, this coffee is always going to be the one that's in my heart."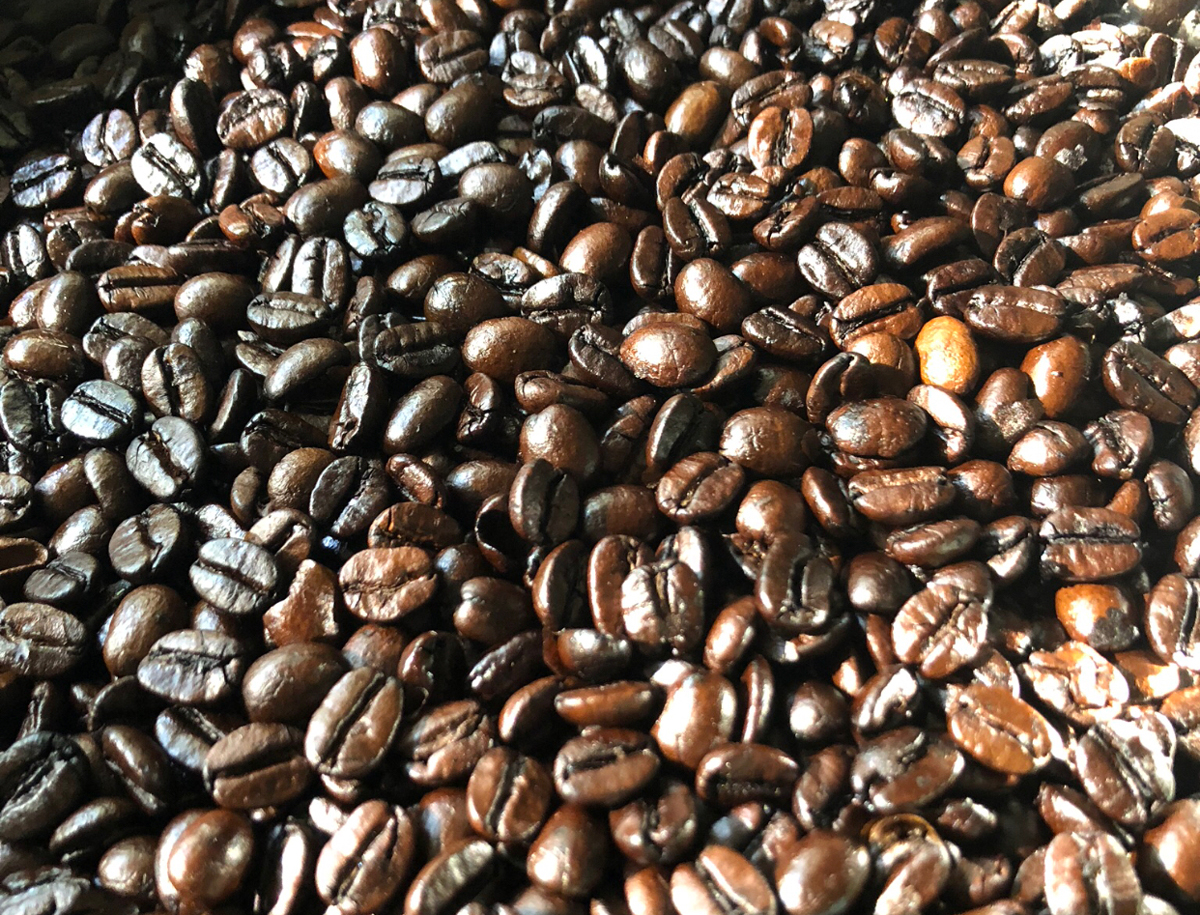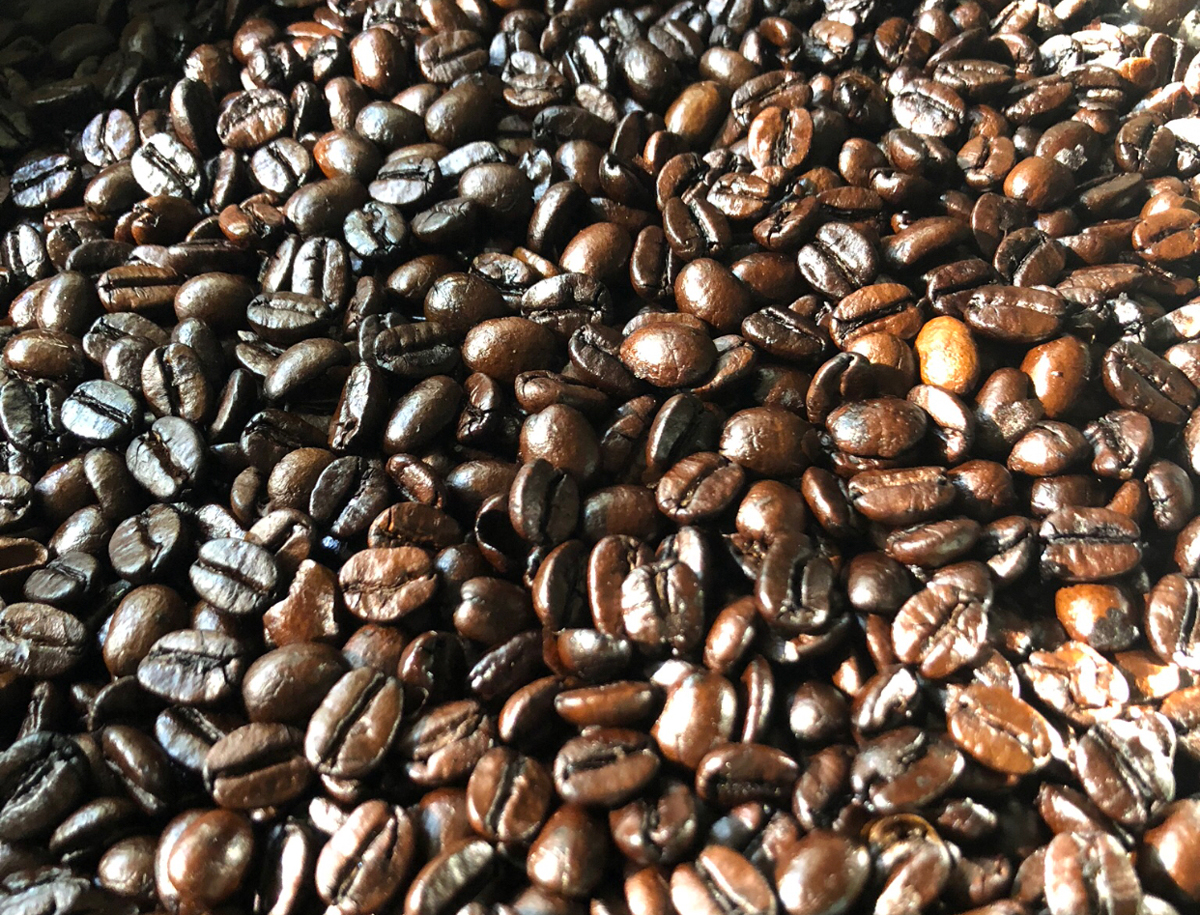 Sanders began working in coffee shops while pursuing her anthropology degree at Georgia State University. Later, while working as a hostess at Battle and Brew, where her husband, Nate, is the general manager, she noticed the bar's lack of a coffee program, despite the clientele of gamers who would likely appreciate the caffeine fix. She pitched the idea of an in-house cafe to the owners, developing the recipes, purchasing the equipment, and training the baristas. Today, she says, the program is thriving, and still features her coffee and tea blends.
Sanders uses "small-lot" coffee from farmers in Central and South America, and most of her coffee is single-origin. One Colombian coffee, Phoenix Down—named for the potion that revives a fallen player in the Final Fantasy video game series—is roasted a little differently than one might expect, Sanders says. "Usually, [this type of bean] would be better as a dark-medium roast, but I do a medium-light roast, because it brings out a smooth, nutty flavor that I'd lose if I roasted it darker."
And while some might think the company's name is a nod to Game of Thrones, it actually comes from Saint Drogo, the patron Catholic saint of coffeehouse owners, along with unattractive people, broken bones, and shepherds. Its logo, created by Atlanta artist DoodleCakes, features a person with a paper bag covering their head, holding a cup of coffee and a goat, accompanied by the tongue-in-cheek tagline: "Pray for us."
Sanders commissions local artists to create the labels for each of her coffees and teas. Squishipuss created a three-headed version of his signature pink half-dog, half-octopus creature for Drogo's "Cerberus" coffee, while Kate Logan, of Artetak, drew a fluffy purple cat surfing on a litter box for the "Rock the Catbox" coffee.
The latter is made from kopi luwak beans, which are as expensive as they are unusual—they are partially digested and expelled by civets, catlike creatures that live in South Asia. (Hence the litter box pun.) Sanders sells her version for $200 per pound (she says she orders beans that are humanely sourced, which further ups the price) and roasts it to order. The rest of her coffees run between $14 and $16 per pound, and teas run between $8 and $11 for a two-ounce bag.
While Sanders hopes to one day open her own coffee shop, her next plans include purchasing a mobile coffee van for festivals and events. The truck would give her the opportunity to sell coffee and lattes alongside her beans and tea blends. "I miss the barista side of preparing coffee," she says.