The old adage of "you have to own a car if you live in metro Atlanta" overlooks the fact that you'd be a lot happier (and healthier) if you instead regularly hopped on a bicycle. Controversial as it might be, we'll go further: Despite its autocentric layout and mindset, Atlanta is arguably one of the country's great cycling cities—slightly more rugged than pleasant (and pleasantly flat) Austin and less cutthroat than New York City. Stretching out into the metro, suburban cities have seen what projects like the BeltLine can do for communities and invested in their own bike lanes and paths, helping to create safe routes and a larger network that will one day make it possible to pedal from Grant Park to the Chattahoochee River.
From South Fulton to North Georgia, the city streets, paved paths, and mountain-biking trails offer bicyclists of all skill levels a place to exercise, enjoy a ride with friends, or get dirty. Though the pandemic pressed pause on some group rides across the metro, bicycling boasts a vibrant and thriving community, making the sport, long known as a predominantly white activity, more inclusive for people of color—and they're having a lot of fun doing it. Startup companies exploring the possibilities of e-bikes are churning out sleek battery-powered models that make it easy to pedal up those hills.
What's beautiful is that Atlanta, the great cycling city, is only getting better, with more trails, more bike lanes, and more riders, and, in the process, proving that old car-dependent adage doesn't have to last forever. Tune-up your old bike, join the hunt for a new one, and get outside on two wheels.
—Edited by Thomas Wheatley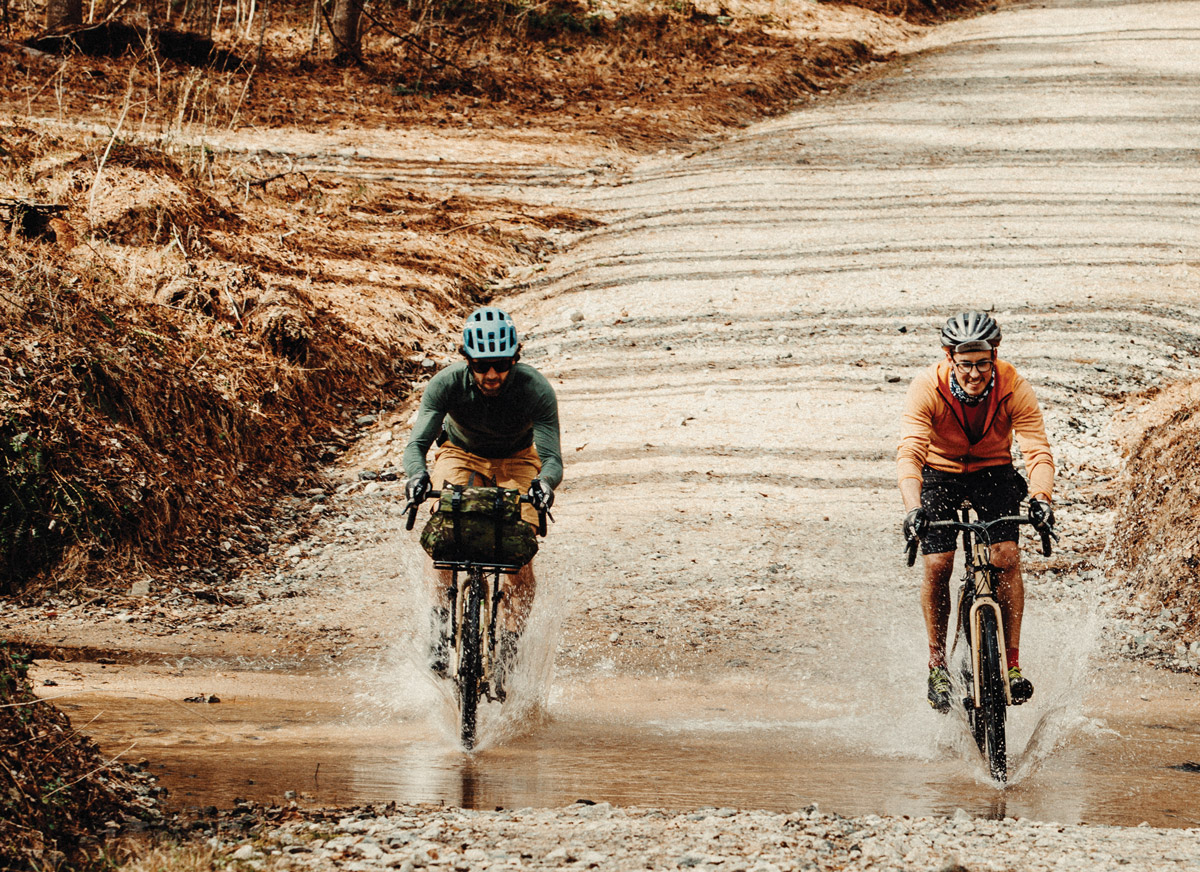 By Thomas Wheatley
When you outgrow riding in your neighborhood and on the well-trodden BeltLine, metro Atlanta presents a wealth of places to explore (or just get lost) on two wheels. Whether you want to get out of the city and breathe in South Fulton air or feel the pride of walking your bike through Stone Mountain's front gate (and enjoying free admission), there are plenty of options for all skill levels to enjoy. Keep reading
---
By Thomas Wheatley
On an overcast day in May 2020, still in the early days of the pandemic, I woke up on my back on a service road circling Hartsfield-Jackson International Airport with my friend Jake dragging his knuckles along my sternum—an EMS trick he knew to rouse someone from unconsciousness. After biking to the international terminal with my friends to gawk at what the world's busiest airport looks and sounds like during a pandemic, my bike and I rounded a hill too fast and encountered Atlanta's official mascot: a craggy pothole so deep you could fit your foot inside it. I flipped over my handlebars, landed on my head, and knocked myself out for a few minutes. When I came to, I could remember my name, my address, and my birthdate, but I couldn't recount the minutes leading up to the accident. Keep reading
---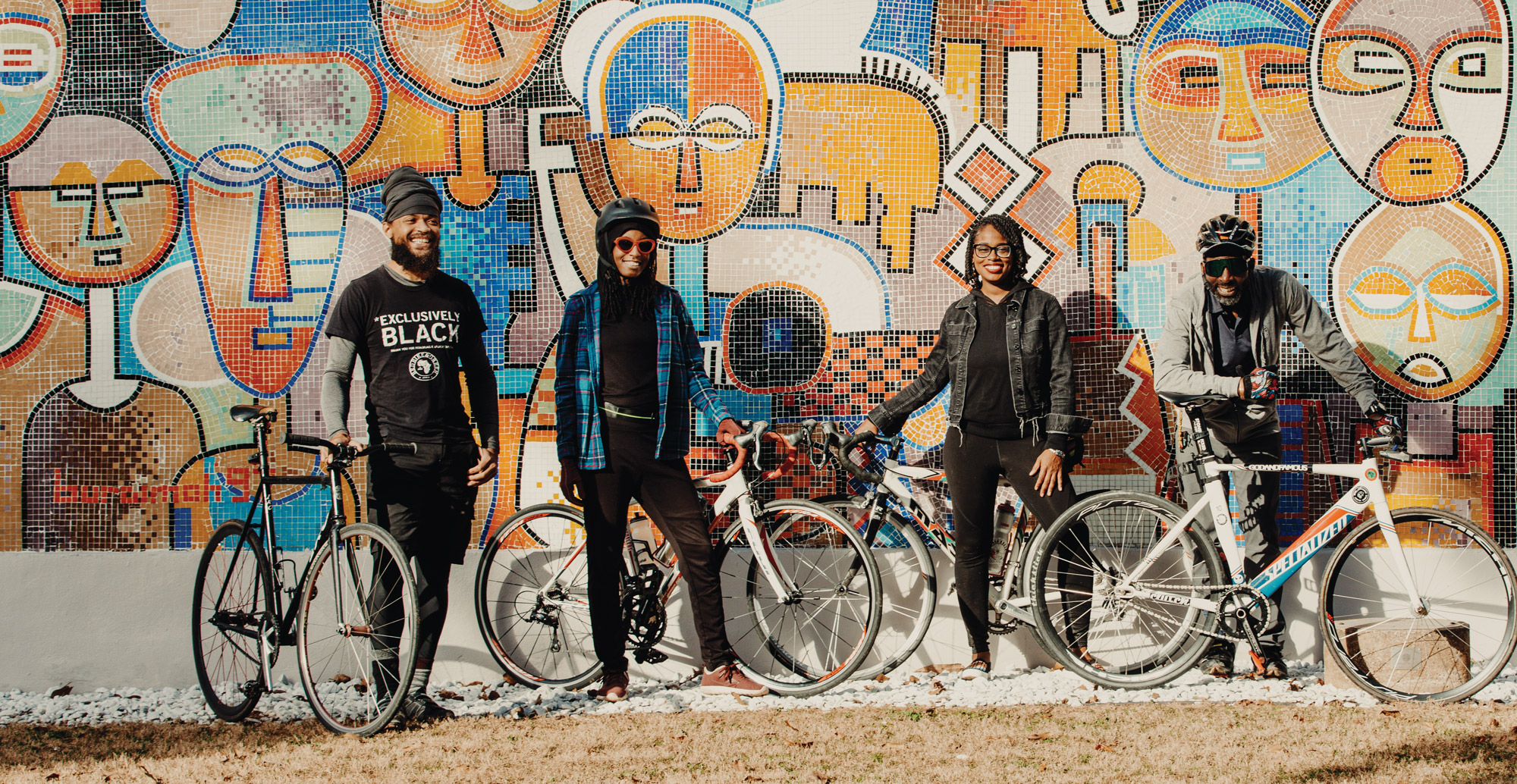 By Ryan Lee
Like all cyclists in Atlanta, Black folks who ride bicycles are accustomed to irate car horns and hurled expletives. But it's also not uncommon for them to receive a surprisingly warm reception—an encouraging gratitude that even the United States' first cycling world champion, a Black man named Marshall "Major" Taylor, was denied during the height of his career at the turn of the 20th century. Keep reading
---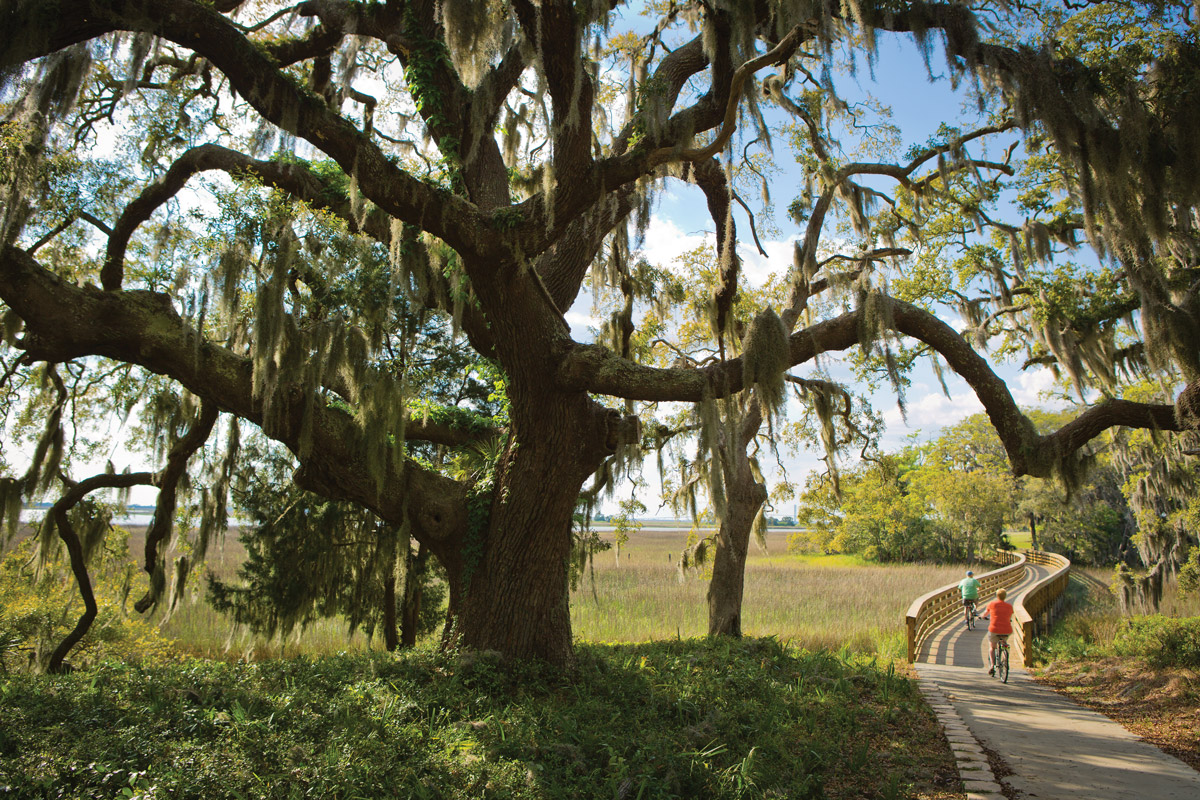 By Thomas Wheatley
From easy rides to heart-stopping climbs, metro Atlanta and beyond have plenty of places to get lost on two wheels. Keep reading
---
By Josh Green
Intent to combine two passions of mine—urban bicycling and fatherhood—I latched my two daughters to my Trek hybrid bicycle when they were tots, beginning nine years ago with the eldest. They started as passengers in a little green carrier on the handlebars, then graduated to a trailer-bike behind, charming the spandex off joggers as they sang the choruses of "Lean On Me" and "Let It Go." More importantly, they learned Atlanta with an intimacy that driving rarely affords, marveling at Krog Street muralists, the BeltLine's vibrancy, and wafting hickory smoke from their favorite barbecue joints. But then, they got bigger and earned their own bikes. Which posed vexing questions: Can you ever feel comfortable letting children bike solo around a city with countless hills and roaring cars, one that's still recovering from generations of autocentric planning? Is that traditional rite-of-passage still safe? Keep reading
---
By Thomas Wheatley
Early last March, Earl Serafica was rearranging his store for the busiest period of the year. Earl's Bike Shop, his three-year-old bicycle store on the Westside, typically sees its inventory fly off the shelves in the spring. But when the Covid-19 pandemic arrived in Georgia, Serafica entered the most hectic time of his career. Keep reading
---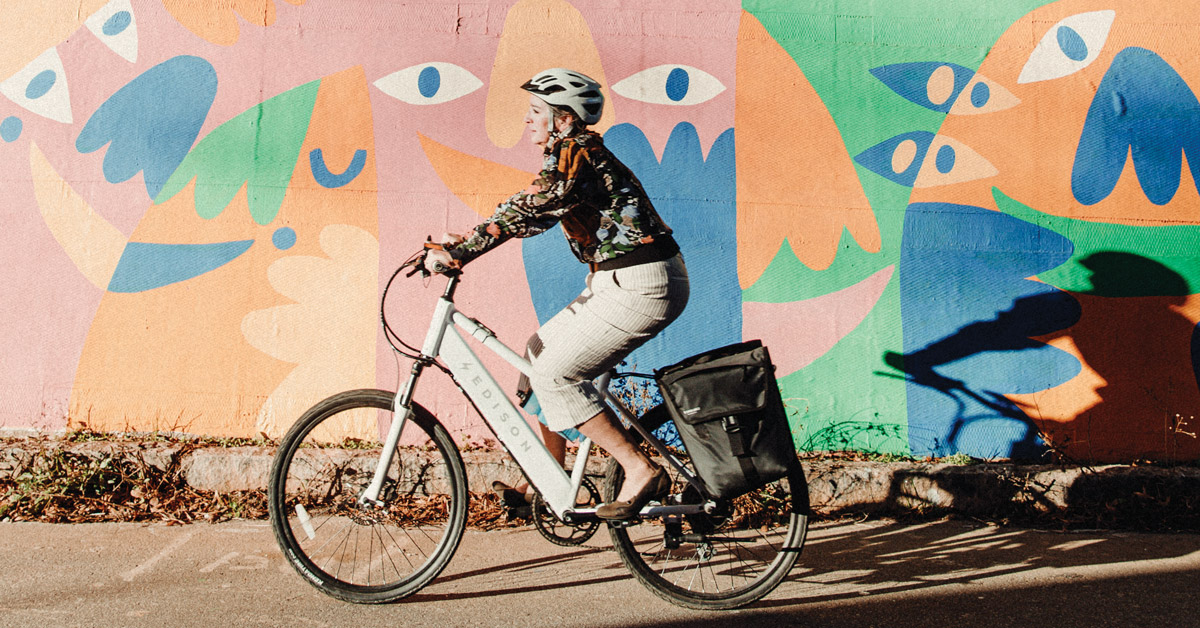 By Josh Green
McKenzie Wren, a 56-year-old equity facilitator and consultant, had long relied on a bicycle to get around Atlanta. However, as traffic delays worsened, she grew weary of showing up to client meetings sweating like an ultramarathon runner in July. Fortunately, a little over four years ago, she discovered Edison, then a brand new Kirkwood-based company that's still Atlanta's only electric motor–assisted bike builder. Keep reading
---
By Thomas Wheatley
What's the best way to get more people on bikes? Make it easier and safer to bike by building world-class bike lanes, off-road paths, and mountain-biking trails. Here's what to expect in the coming year. Keep reading
These articles appear in our March 2021 issue.