Kitchen and bath designer Kelly Carlisle and her husband, Brian Leigh, knew they wanted to live in a loft in Castleberry Hill, drawn to its urban charm and walkability. After a year of searching, they found just the place: a unit in the historic Sealy Mattress Factory, with original windows, exposed brick, and an old loading dock for a patio overlooking a small yard. Other must-haves: a highly functional and attractive kitchen, stylish but budget-friendly finishes, and room for a family. Here's how the designer made it all work.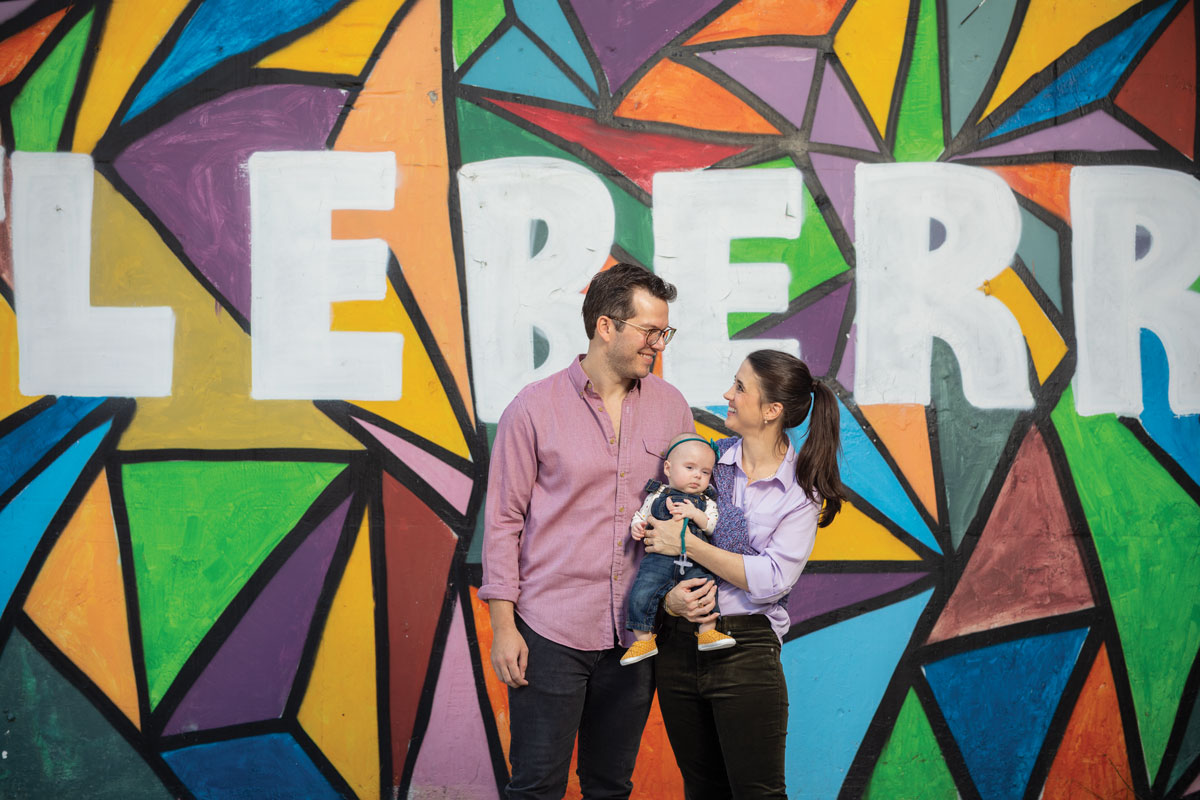 Think like a European. For baby Zeyda, Kelly opted to make over an underutilized second entry—inspired by small nurseries in European apartments—rather than give up the guest bedroom, where friends and family often stay. "I started calling it a 'European baby nook,'" she jokes. "I got made fun of at every shower. Until people saw it." A kitted-out, mirrored Ikea armoire makes the space feel double the size, and a mini-crib tucks sweetly under a custom, felted mobile.
Plan for that one big thing. For their wedding, Kelly and Brian registered for just one thing: the iconic vintage Eames lounge chair they'd both long coveted but knew was out of their budget. "It's our love chair," says Kelly. "I told people, 'this is going to be in our lives forever.'" It is made of rosewood with original leather and parts.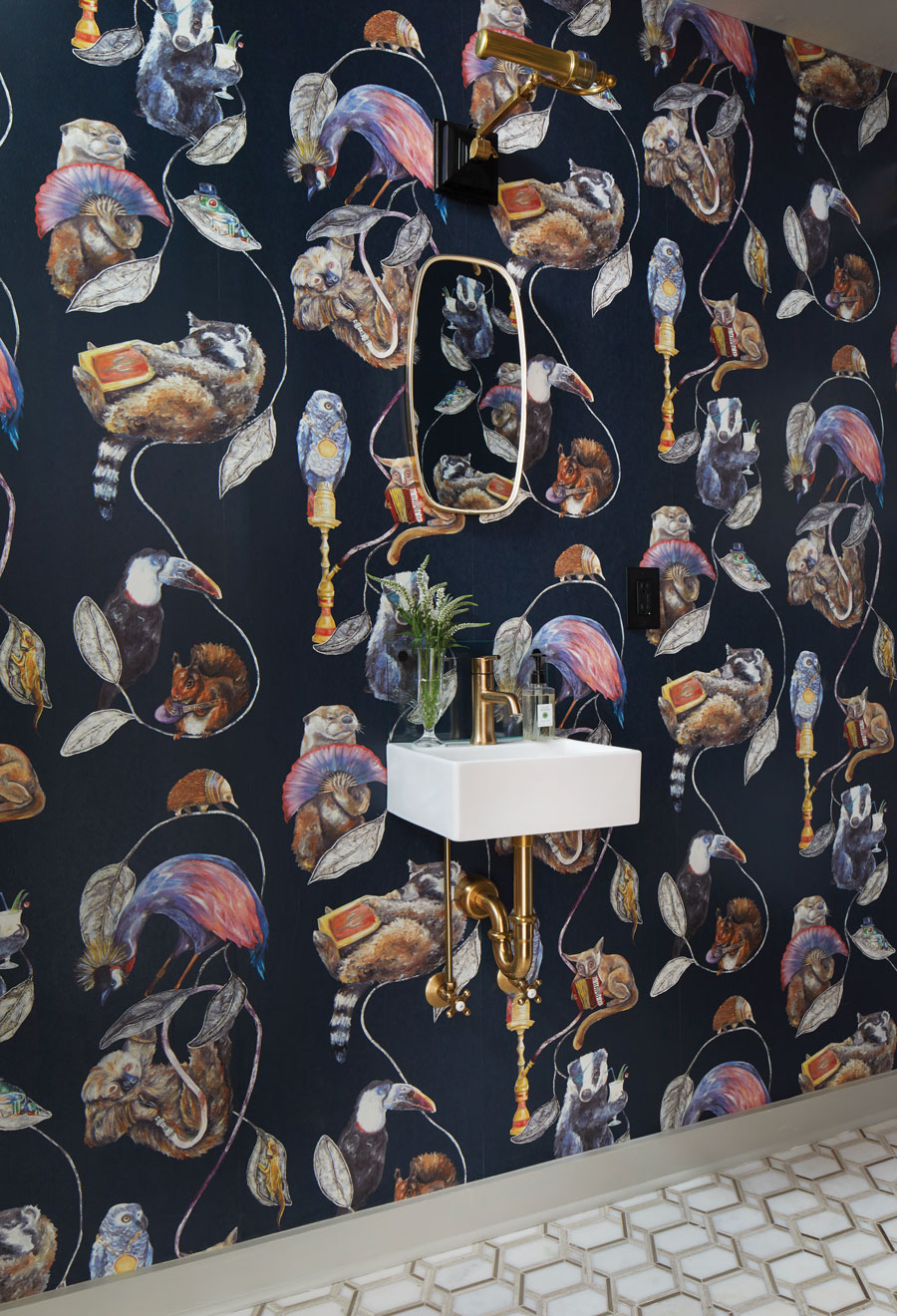 Devise creative hacks. Want brass but have a chrome budget? Kelly bought chrome plumbing and hardware—typically the least expensive finish—and took it to Buckhead Plating to be stripped and refinished in brushed bronze. For her bathroom-door window tinting, the ever-resourceful designer called in the guys from the carwash at the nearby, world-famous strip club Magic City, who'd done the window tinting on her car.
Value efficiency. As a kitchen designer, Kelly, who spent 13 years at Design Galleria, knows something about maximizing space and function. "Kitchens are very scientific, and there's often a right and a wrong," she says. "I love that." Rather than gut the existing cabinets, she repainted and reconfigured them. "I design big kitchens," she says, "but I love small kitchens. You've only got one zone, and everything is a few steps away."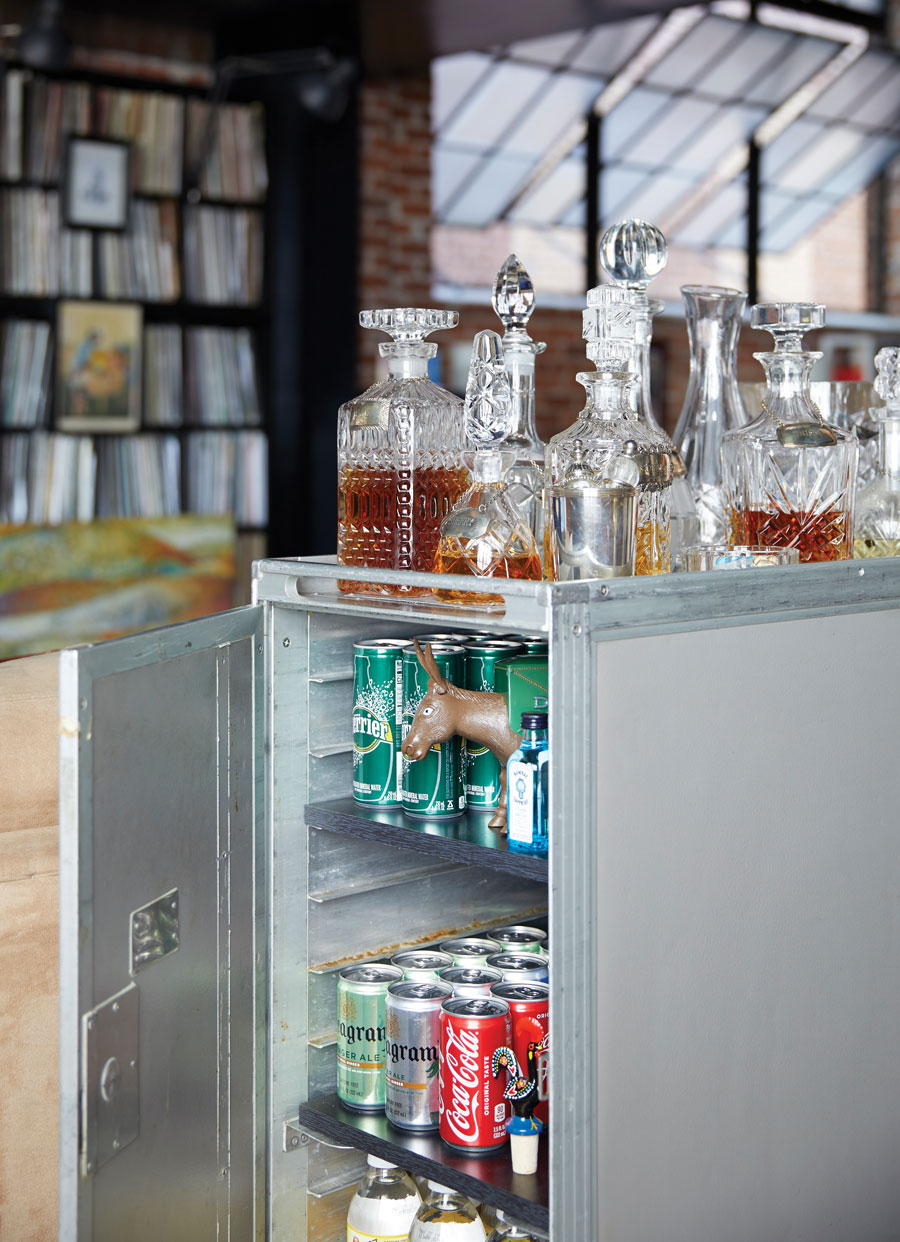 Let Kelly Wearstler mingle with Ikea. "My house is all about highs and lows," says Kelly. "I have this taste because of what I do, but then I have to reconcile that with reality." Where she splurged for quartzite kitchen countertops from Levantina, she went budget with porcelain tile from Specialty Tile on the floor. She shelled out for House of Hackney wallpaper in the second bathroom, then went with Floor & Decor tile.
This article appears in our Winter 2019 issue of Atlanta Magazine's HOME.