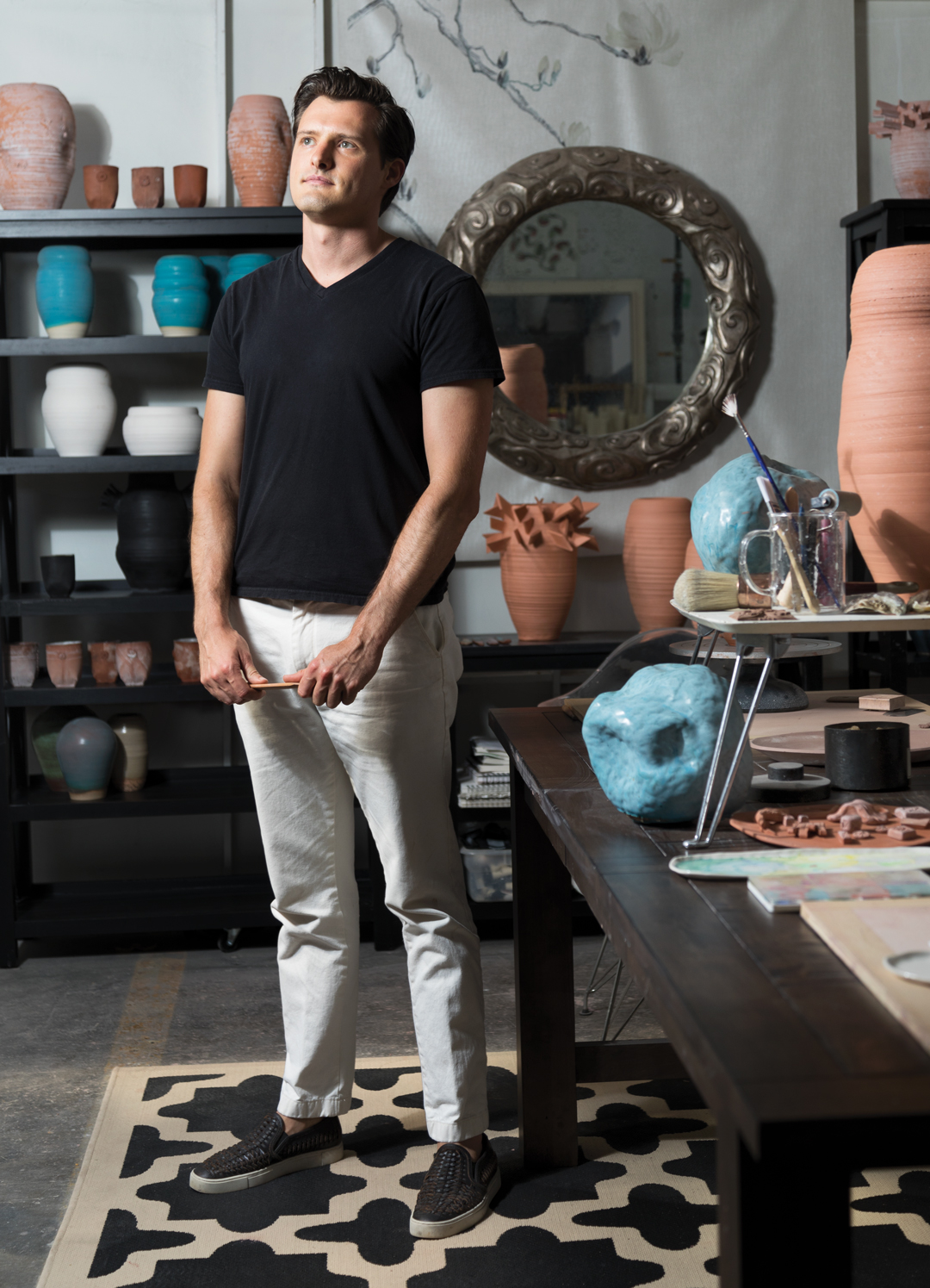 Daniel Zimmerman believes in paradigms, primarily standing on the shoulders of giants. "It's so interesting to me that thousands of years ago, artisans were using similar methods to those I use in my studio today," he says. The artist and interior designer counts classical architecture, mythology, and ancient Egypt as key inspirations for his work, which includes thrown forms, terracotta and porcelain pottery, and sculpture.
Formerly a designer with Musso Design Group, Zimmerman and another former Musso colleague, Seth van den Bergh, recently launched their own design firm, the Drawing Room. "We live for clients who have a great appreciation for arts," says Zimmerman, who particularly enjoys creating custom pieces for designers or his own clients.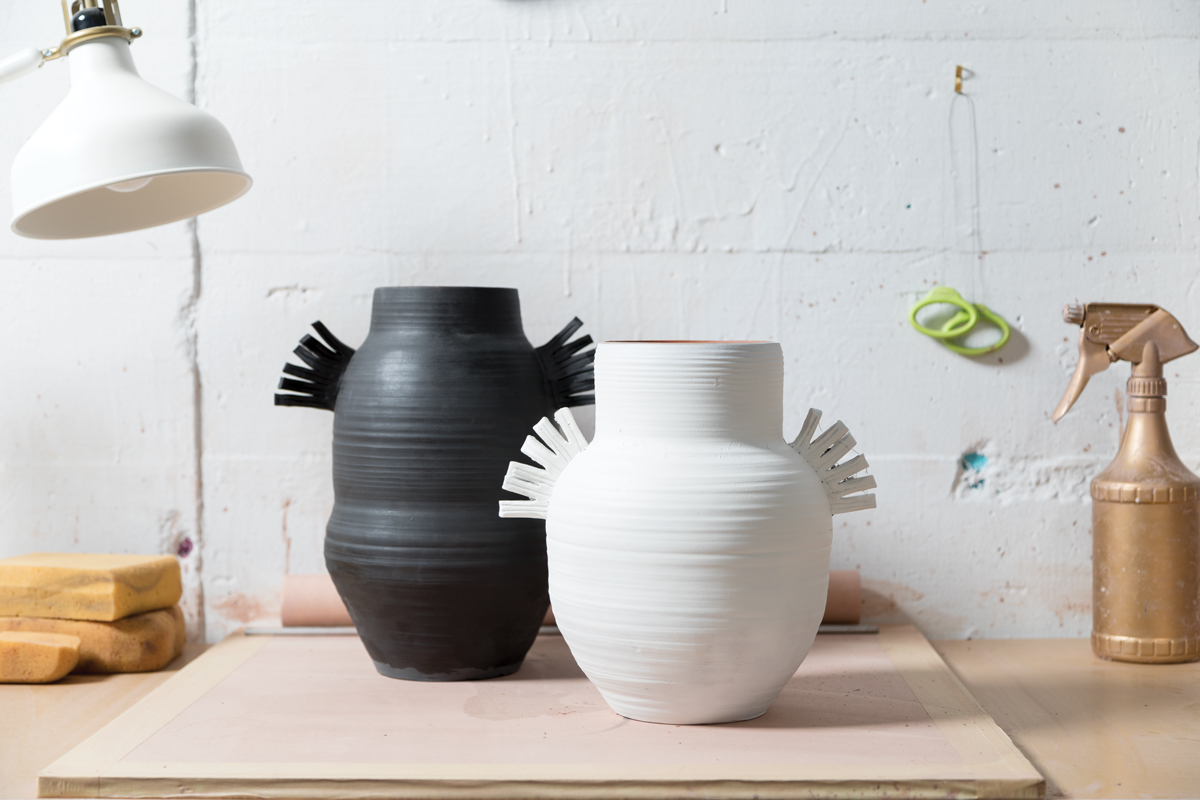 Some of his most popular pieces include his tiny terracotta flower pots, sized deliberately to fit the miniature orchids from Trader Joe's. He embosses them with hand-carved stamps or gives them a simple glaze.
Zimmerman's ancient-influenced art stands in contrast with his modern, whitewashed studio on the Southside, the centerpiece of which is a gleaming Skutt kiln. He knew he wanted a Skutt, but unable to afford a new one, he scoured the internet until he found a used one nearby. Unfortunately, it was in terrible condition. "I watched hours of restoration videos on YouTube and spent several weeks restoring the parts," he says. "I'm still working on a name for her—any suggestions can be sent to my Instagram."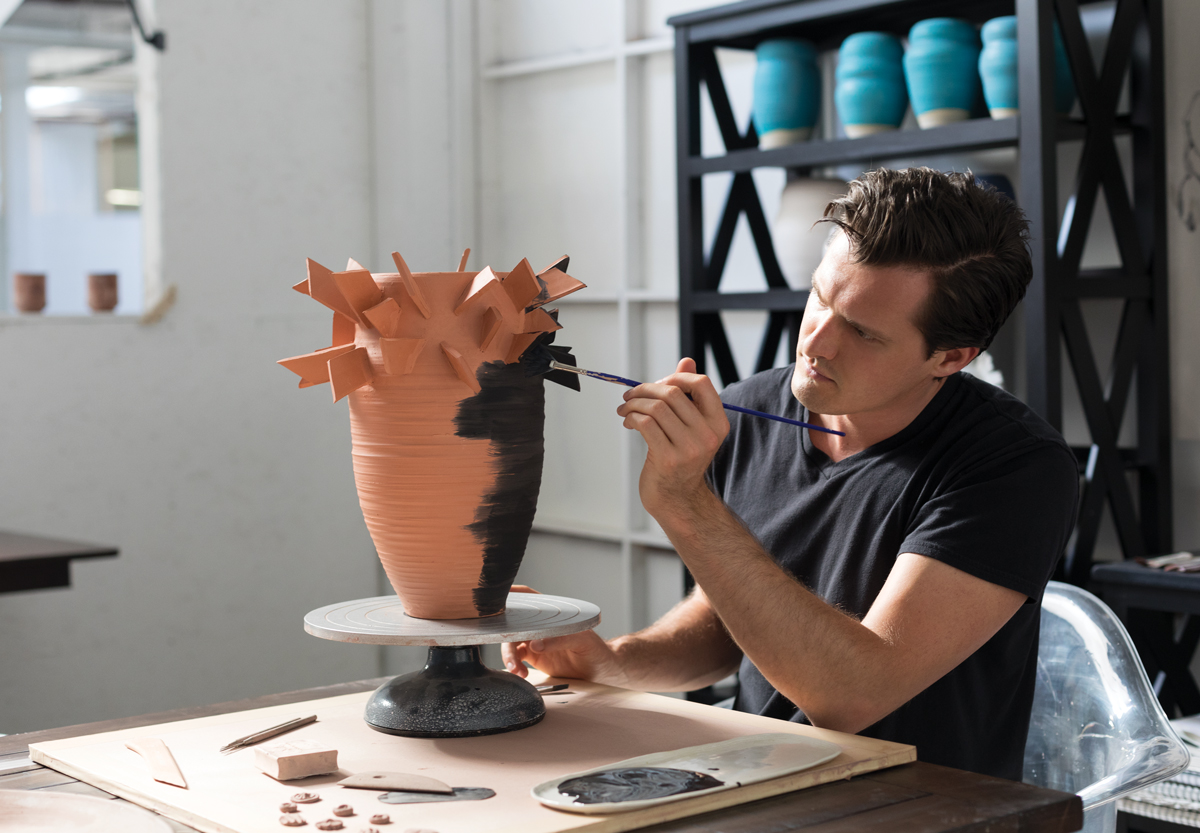 Daniel Zimmerman ceramics are available at Interiors Market, 55 Bennett Street, interiorsmarket.com.
This article appears in our Fall 2018 issue of Atlanta Magazine's HOME.