As a testament to metro Atlanta's size and all its distinct neighborhoods, a family can have a primary home in one part of the city and a vacation home on the other end of town. For Kasia, Dan, and daughter Sienna Keenan, buying a second home in Serenbe gave them a nature fix, and it wasn't far from their main residence in Brookhaven.
Europe Sans Jet Lag
"Kasia was raised in Poland and fell in love with Serenbe because it reminded her of Europe," says interior designer Emily Dunn. "Their home was designed after the Cotswolds in England." Serenbe's wildflower meadows, walking trails, and organic farmers markets were just the sort of thing this family of three was seeking. The South Fulton community is known for its "new urbanism" approach to neighborhood development, with smaller lots but plenty of community green spaces and thoughtful architecture.
Bringing Nature In
Emily picked up on the natural surroundings to furnish the new 1,900-square-foot townhouse. "We wanted to create the same organic feel in materials on the inside as outside," says the designer. Neutrals and earth tones dominate, with green and black showing up as contrast. A few surprises, such as the black armchairs lined with fringe or pillows made with African mudcloth, liven up an otherwise calm palette.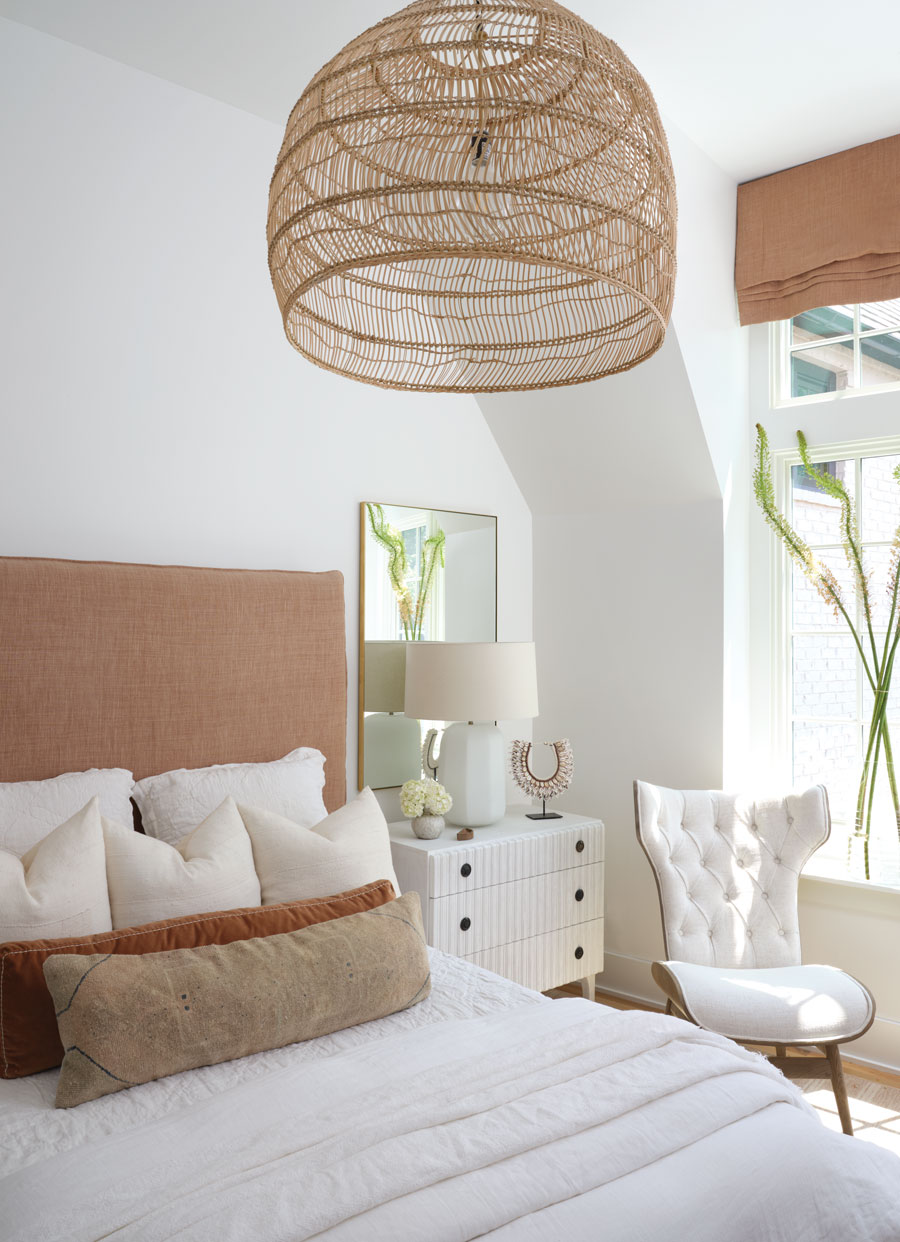 Heading Outdoors
A small but chic backyard is now a main focal point of the house. The multifaceted area delivers the vacation feel of a weekend home, thanks to elegant hardscapes and plenty of places to sit. The family can entertain out back or just enjoy the water feature. "The fountain can double as a spa, which our daughter Sienna really loves to use," says Dan.
This article appears in our Spring 2023 issue of Atlanta Magazine's HOME.