Jaipur Living's new showroom in Acworth is like an art gallery for rugs. The warehouse-sized facility is open to the public, though a limited number of products, such as pillows and poufs, are sold directly to consumers. The showroom is primarily a resource for designers and retail stores to peruse and purchase the company's many lines of rugs.
This locally based family business has a higher calling, which adds to the meaning behind each rug. "There is a purpose-driven approach to what we do," says chief marketing officer Zoe Glade. With roots in the centuries-old art of rugmaking in India, founder Nand Kishore Chaudhary started the business in 1978, initially working with two artisans on two looms. Today, Jaipur Living has a network of 40,000 artisans in more than 700 villages in India. The company is proud to offer employment to artisans abroad who might not have a means of making an income otherwise. And alongside every business decision there's a commitment to keeping an age-old art form alive.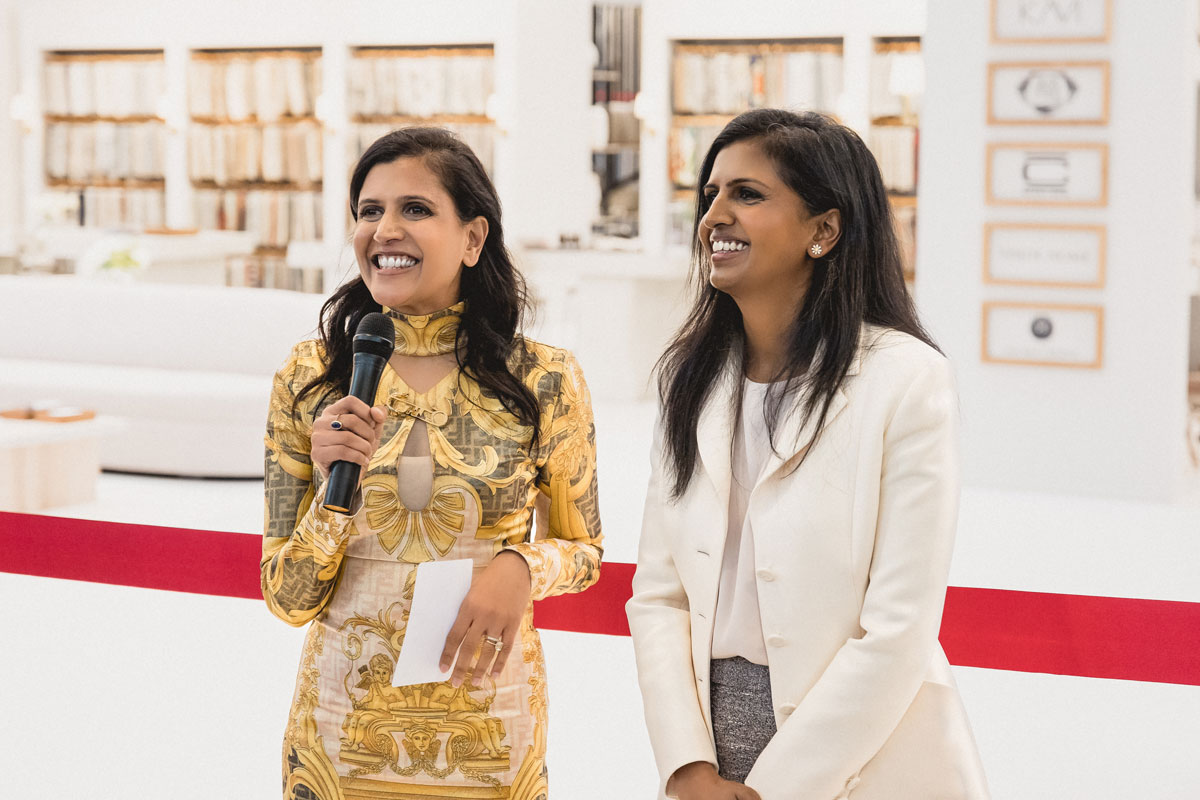 The majority of Jaipur rugs are wool, hand-knotted creations, although they also sell vintage rugs and machine-made indoor-outdoor rugs, which represent a growing segment of the market. Many of their rugs wear rich colors, but the company has noticed a trend toward a neutral and calming color palette. This new segment of the inventory is called "Quiet Elegance," and is filled with faded Oushaks and grounded neutrals.
Designers or retailers can also design their own rugs and take home swatches to see if a particular weave and color palette might work. Custom rugs are then shipped to the location. Rug devotees might enjoy seeing a section of the showroom devoted to "Manchacha" rugs, which translates to "rugs from the heart." These one-of-a-kind rugs are made from extra fabrics given to artisans, who then tell a story through the rug in artsy ways.
No surprise, the people at Jaipur Living have one piece of advice for how to begin decorating a room: "Start with the rug."