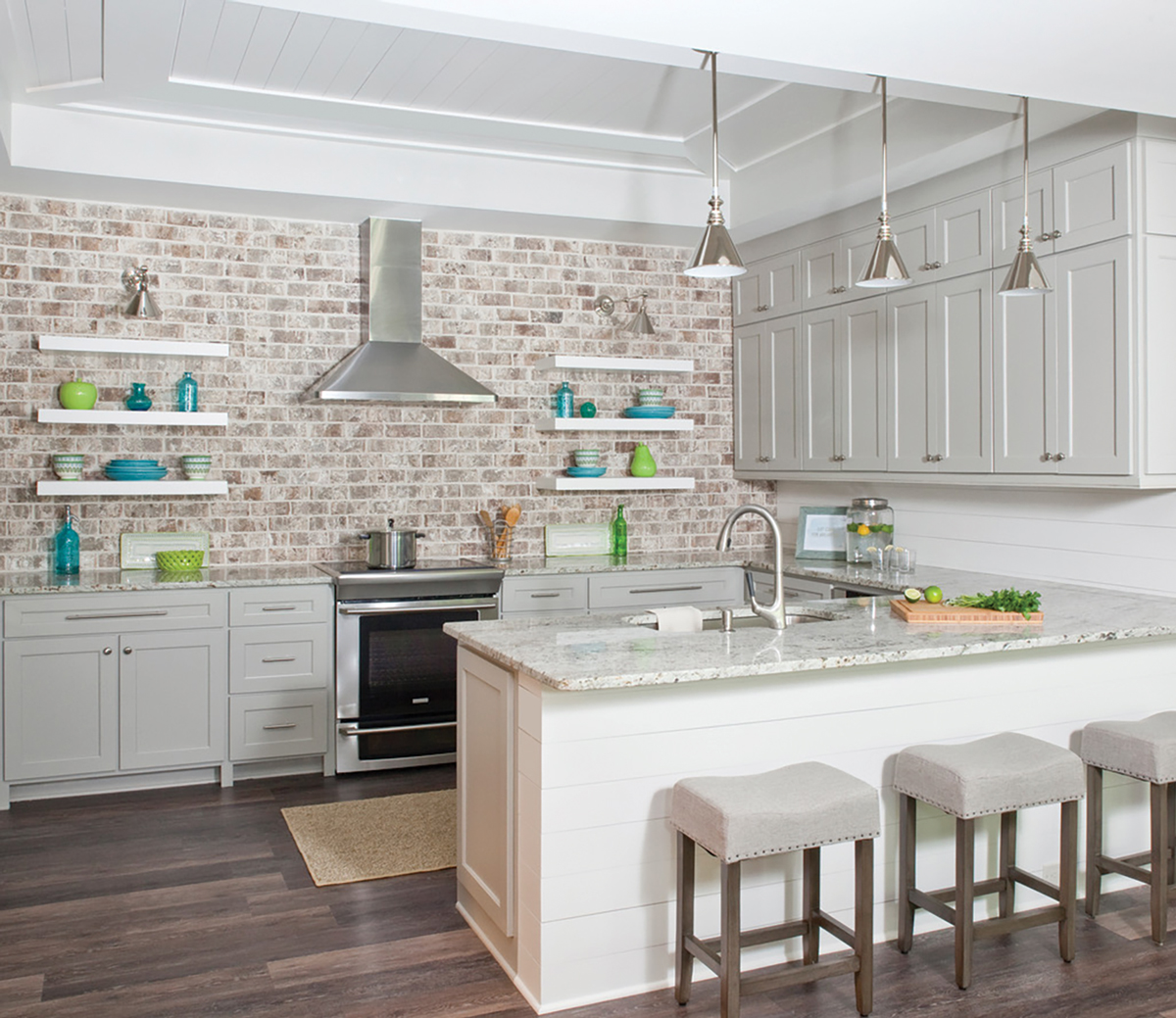 Look around: Many of today's stylish kitchens have swapped out upper cabinets for open shelving. But is it for you? We asked designer Lori May of Lori May Interiors, who's created an open shelf or two herself, for the pros and cons of the trend. One rule of thumb, she says, is that open shelving works best in two situations: for daily-use items or for collections that you want to display. You also have to be inclined to be tidy. "Open shelves work better for some clients than others," she says. "You have to really know yourself and your day-to-day habits."
Pros
You have the ability to see your options at a glance.
Open shelves provide easy access to items used on a daily basis—like classic white dishes that stack neatly.
You can display your beautiful collection of Christmas china—or year-round special occasion pieces—for guests to admire.
Open shelves cost a fraction of the price of closed shelving.
Cons
Open shelves can be messy and cause visual clutter—not the best if you're less organized or need to hide plastic cups and mismatched dinnerware behind cabinet doors.
Items can accumulate dust if you don't use them often.
Open lower shelving is probably off the table if you have small children around.
You'll want to commit to one theme or color, such as all white dishes.
This article originally appeared in our Winter 2017 issue of Atlanta Magazine's HOME.