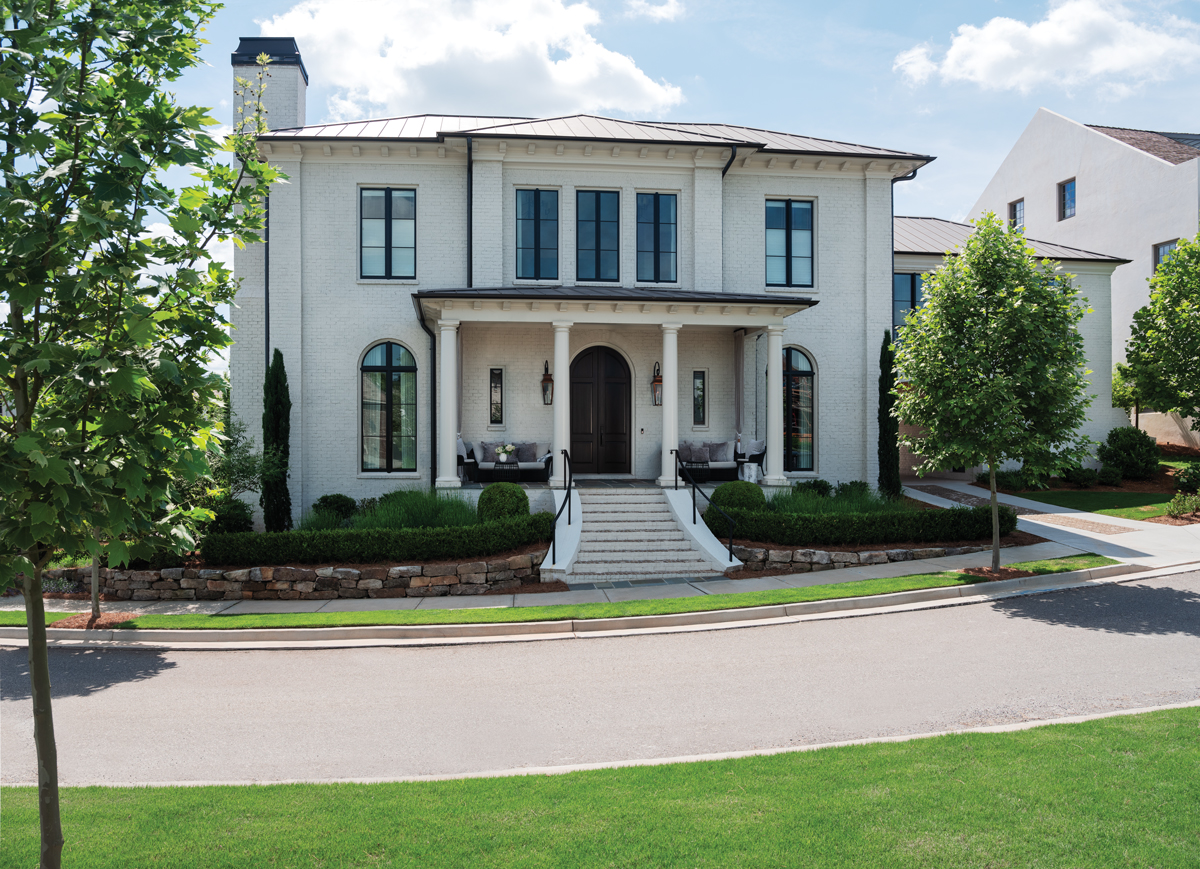 Design plans can be stalled by indecision, but that wasn't an issue for Jessica and Trip Taylor. "Jessica knew what she wanted and didn't get paralyzed in the decision-making," says interior designer Stephanie Williamson. "I would suggest something to her and Trip, and they'd get back to me the next day." Because the house was new construction and almost everything in it was custom, this project involved more selections than most.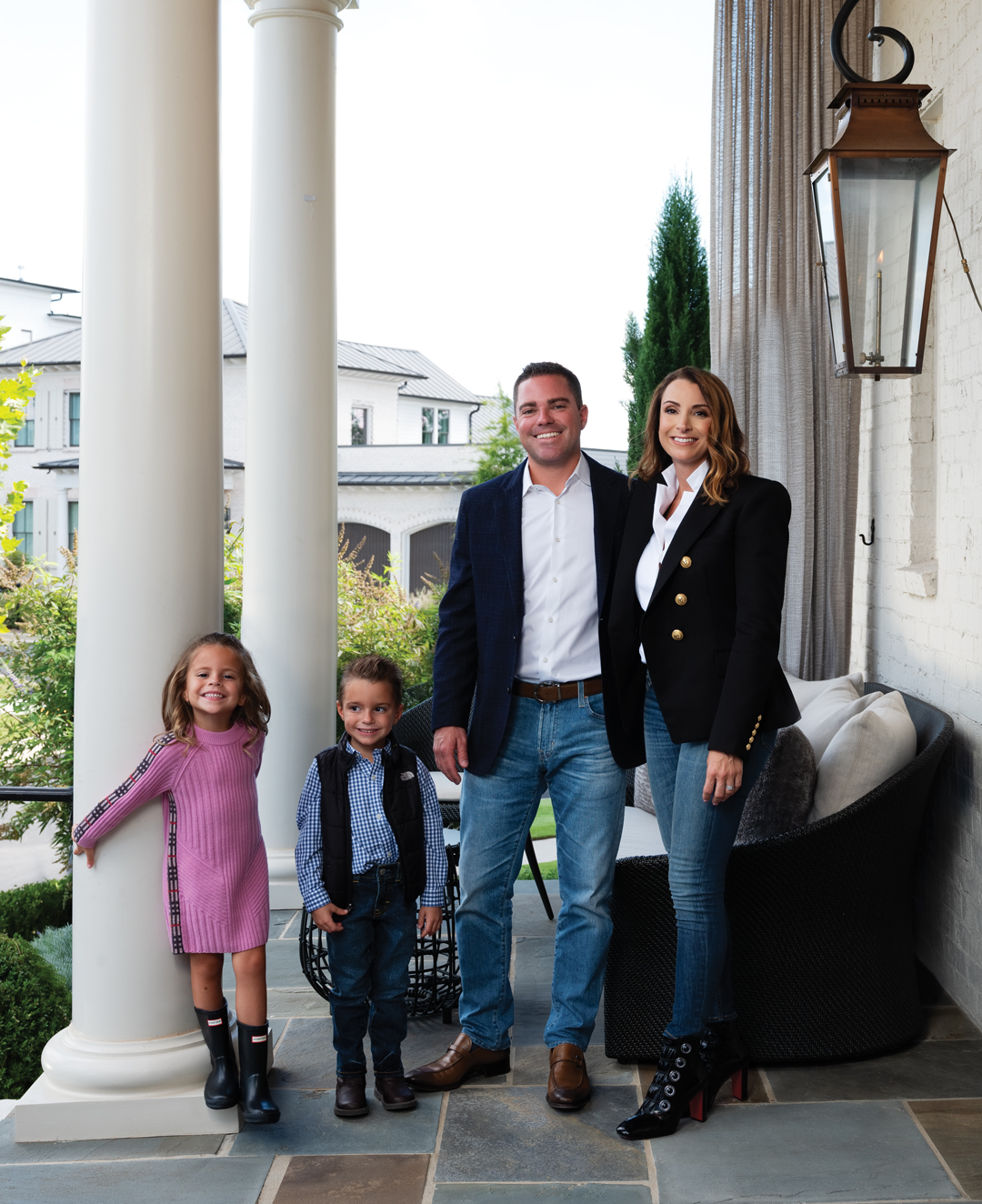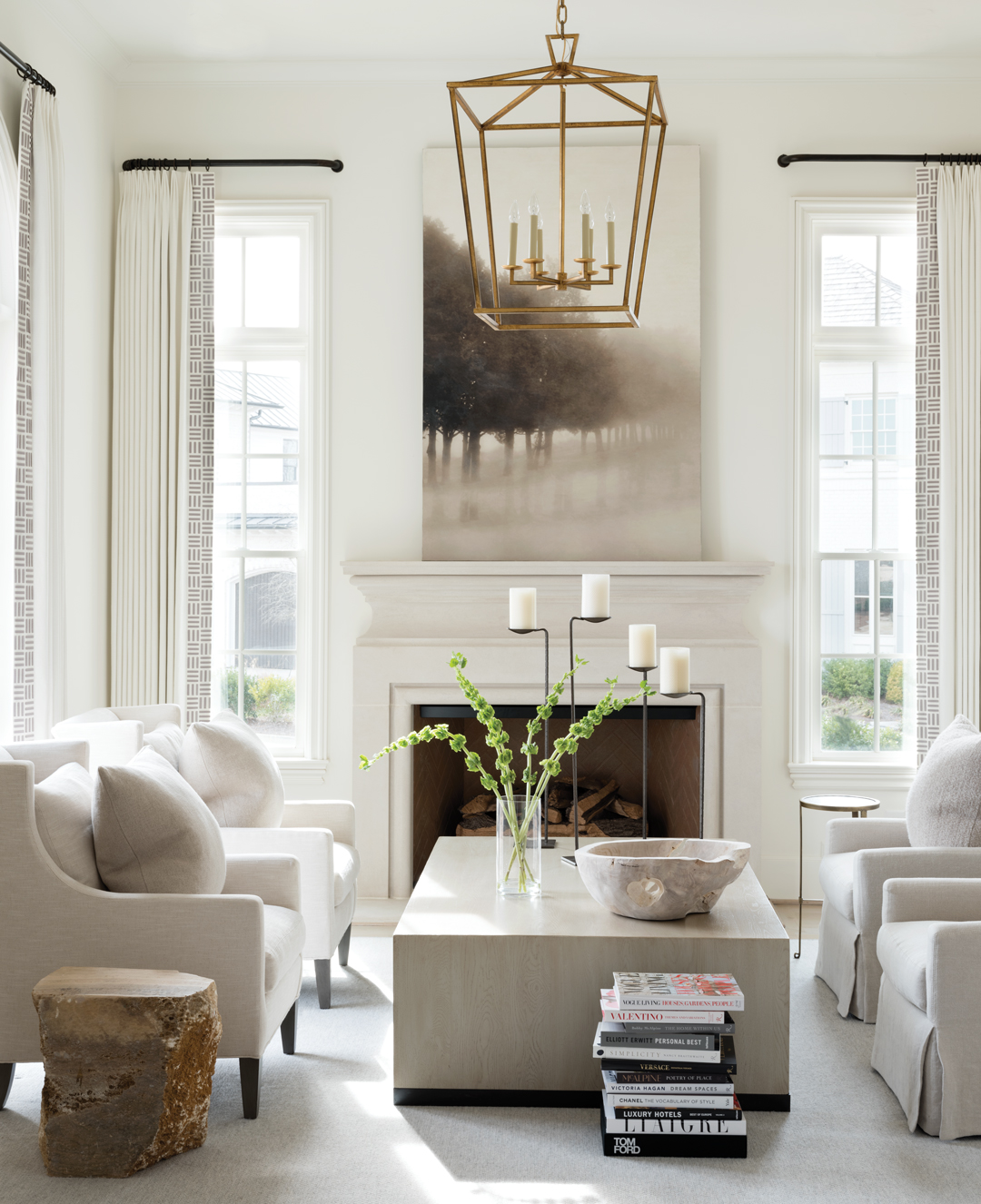 Where to live was an easy choice. The Taylors were drawn to Vickery, a Hedgewood Homes neighborhood developed by Pam Sessions and Don Donnelly, after driving up to the planned community in Cumming one night for dinner. "It's one of those neighborhoods where people still let kids run free," says Jessica, who'd noticed children playing in the greenspaces and walking to a neighborhood store. "It's like a step back in time."
Hedgewood Homes and architect Lew Oliver worked with the family to create a design that accommodated their ideas.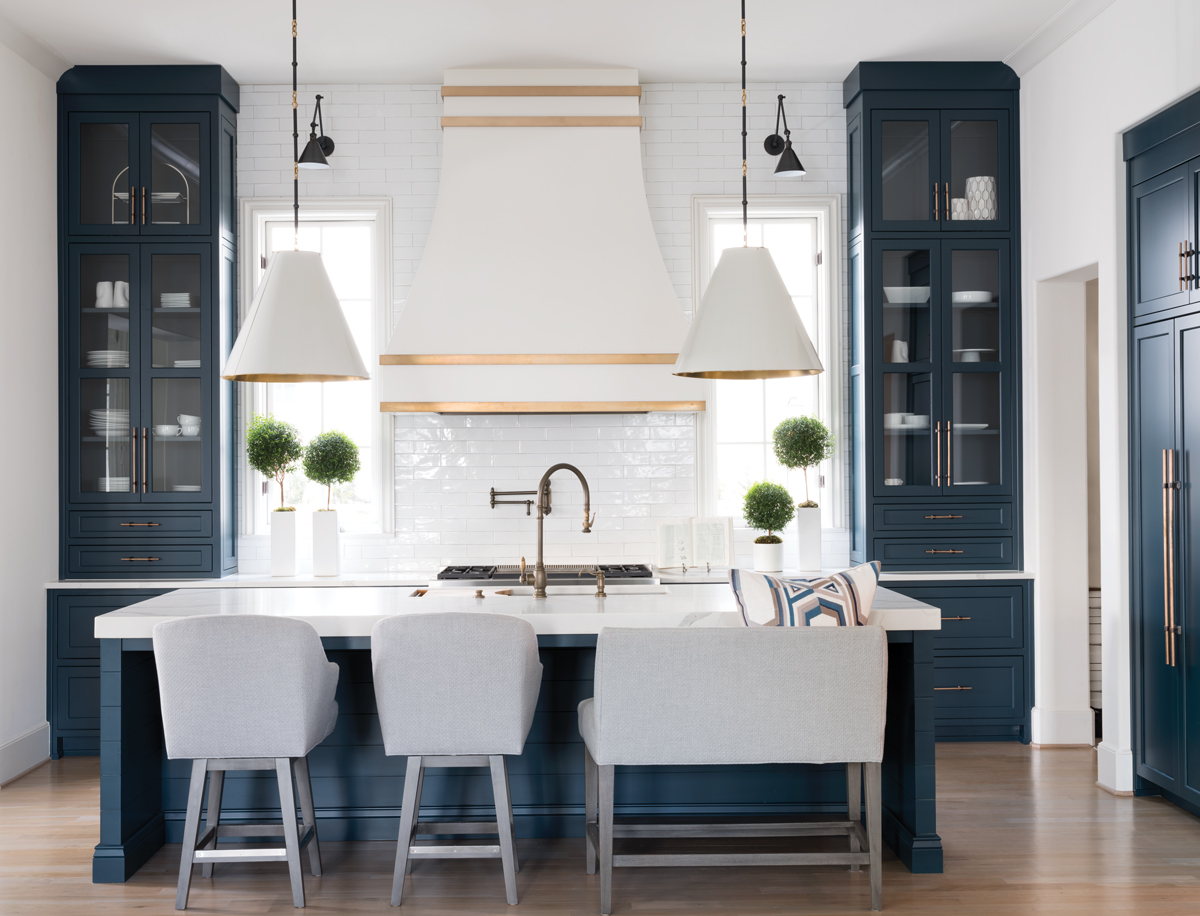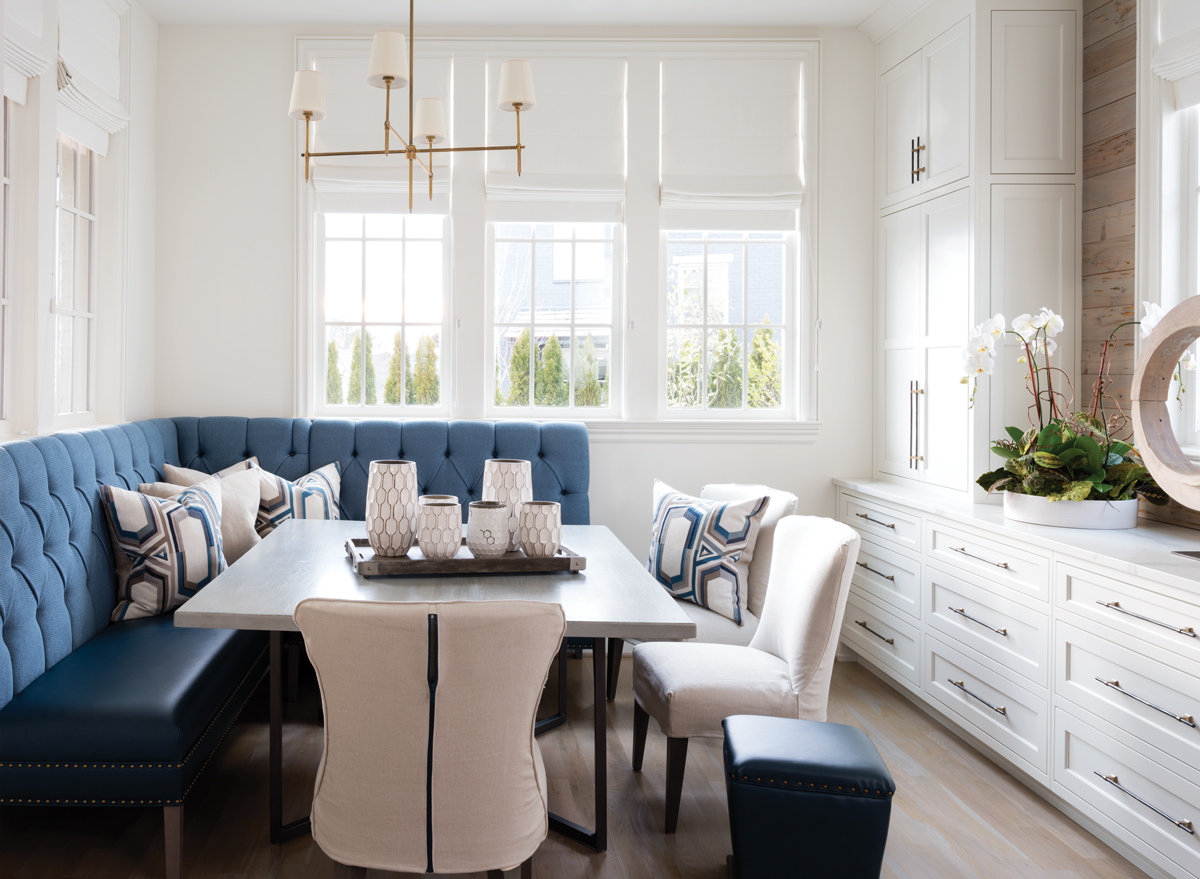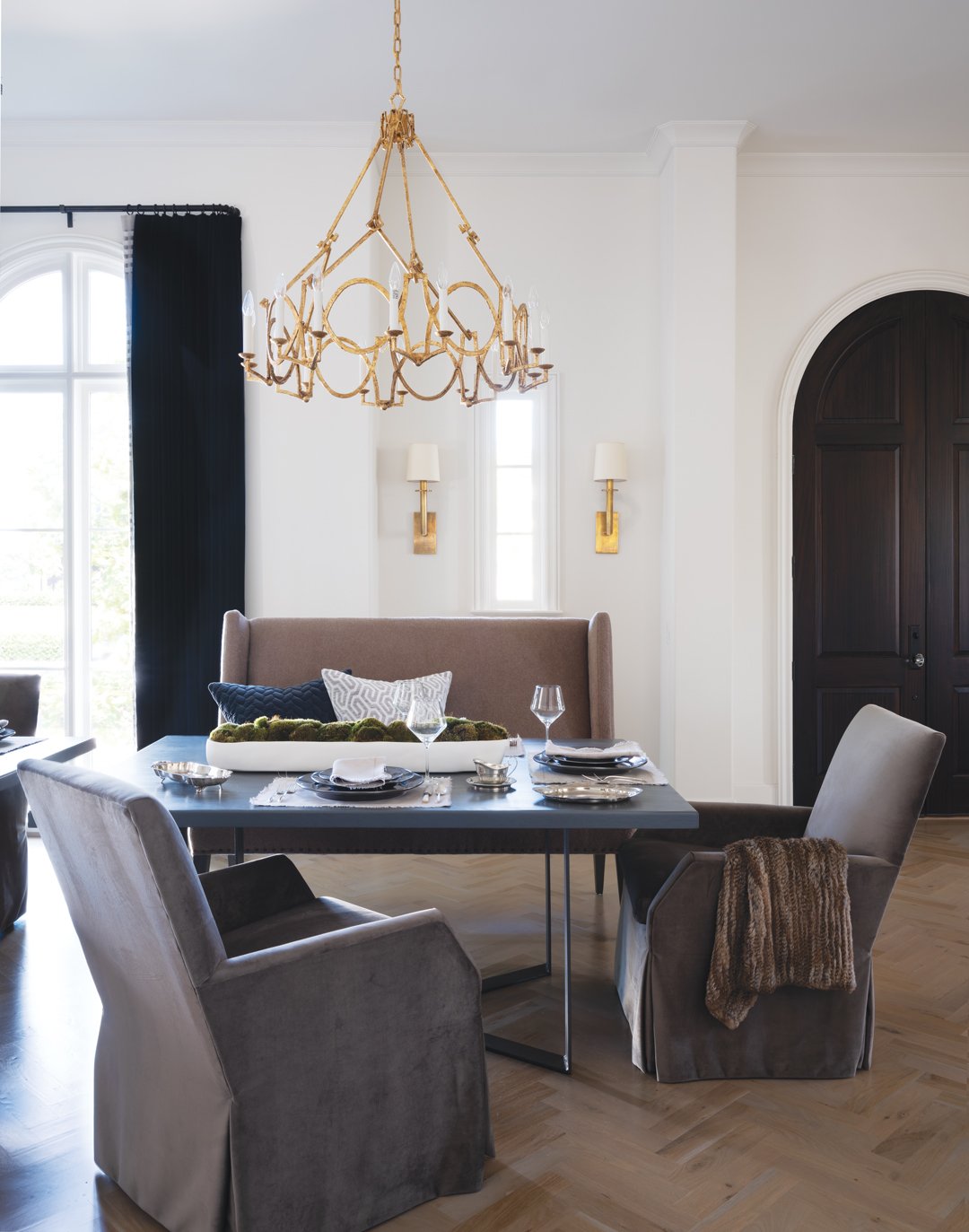 Parents of five-year-old twins, Jessica and Trip wanted a home with a casual sophistication but not something everyone else had. "I feel like so many other houses look like they came from a catalog," says Jessica. Enter Stephanie, who took that popular look—a lighter color palette, comfy swivel chairs and sofas—and refined it with custom furniture in luxurious fabrics and colors. Wood artisan Kevin Scanlon created tables out of white oak with custom paint stains in the dining room, living room, breakfast room, and other areas. Atlanta's own Bradley USA was the source for chic, one-of-a-kind consoles and mirrors. The final product is subdued but with intriguing textures: linens, velvets, pecky cypress, and mohair.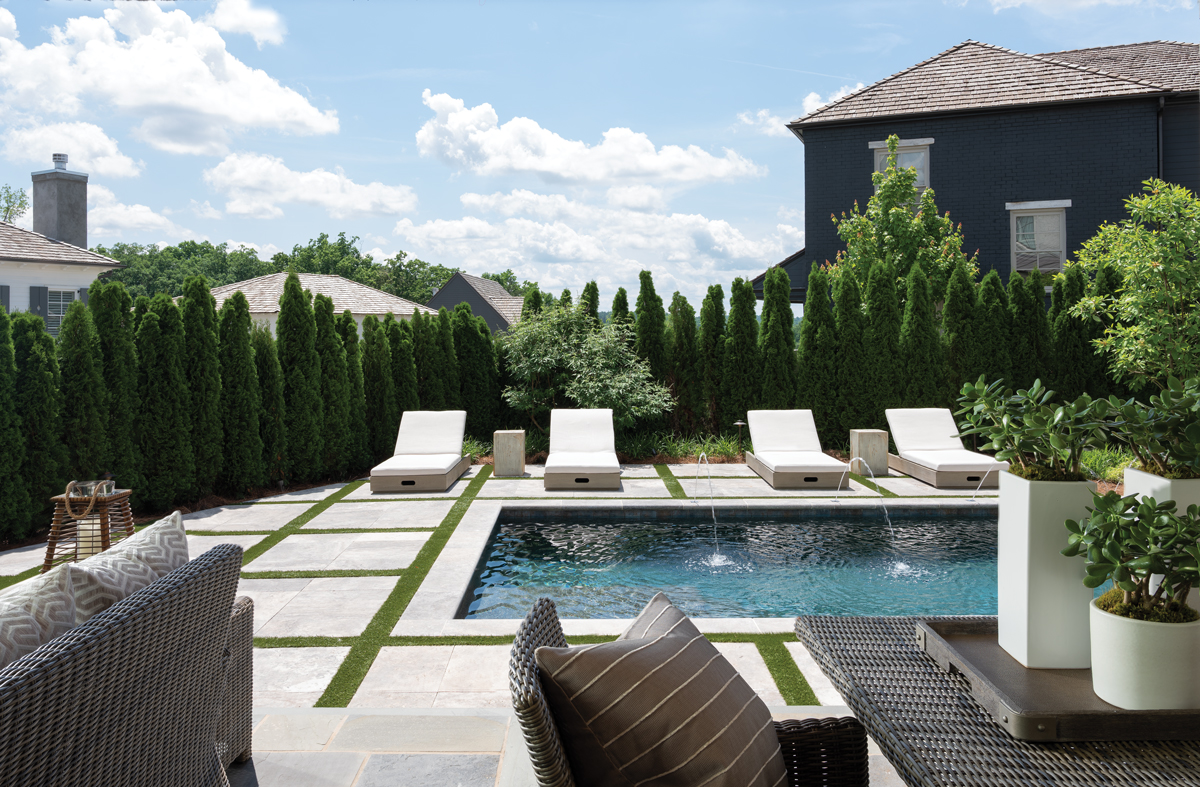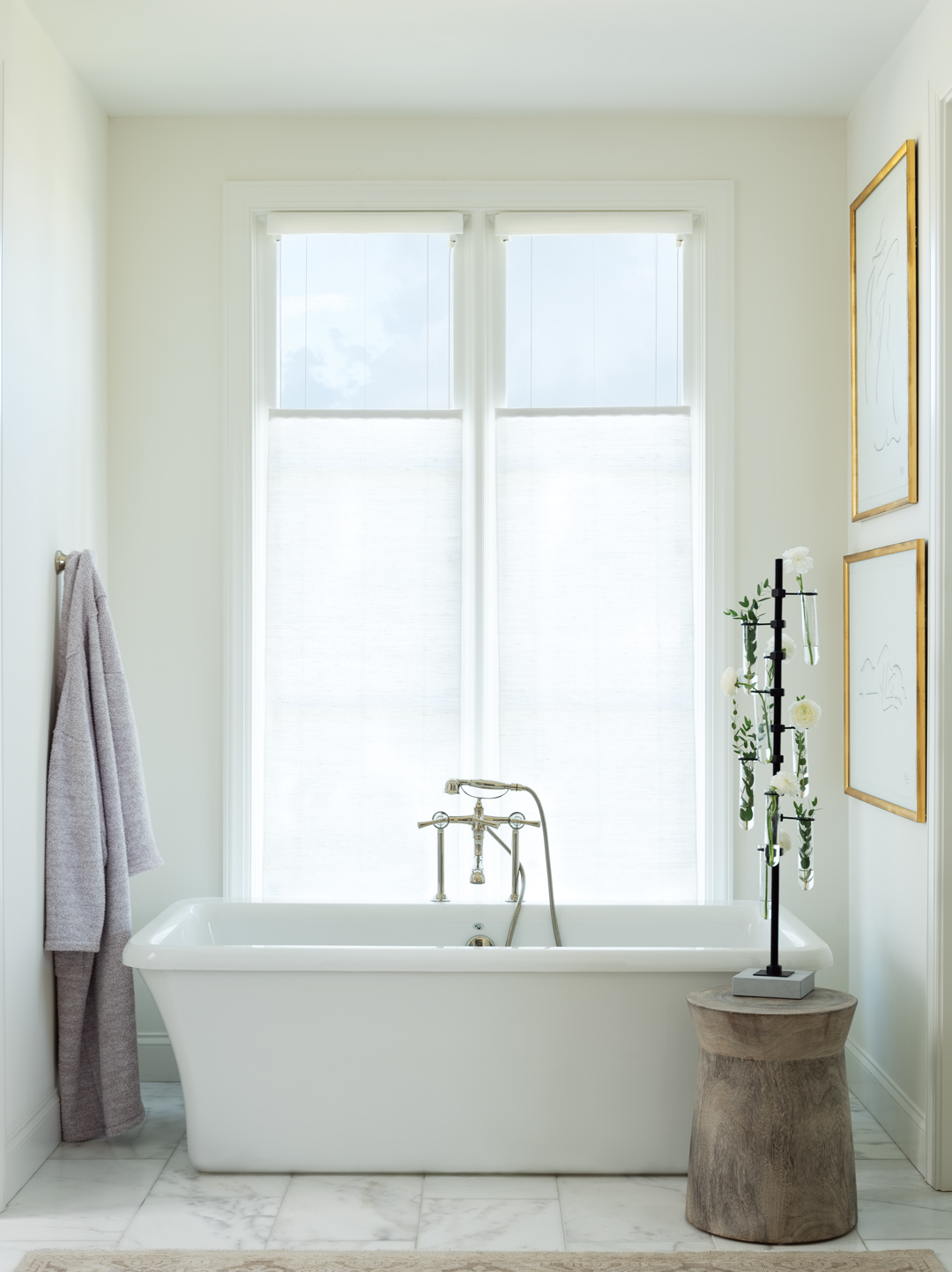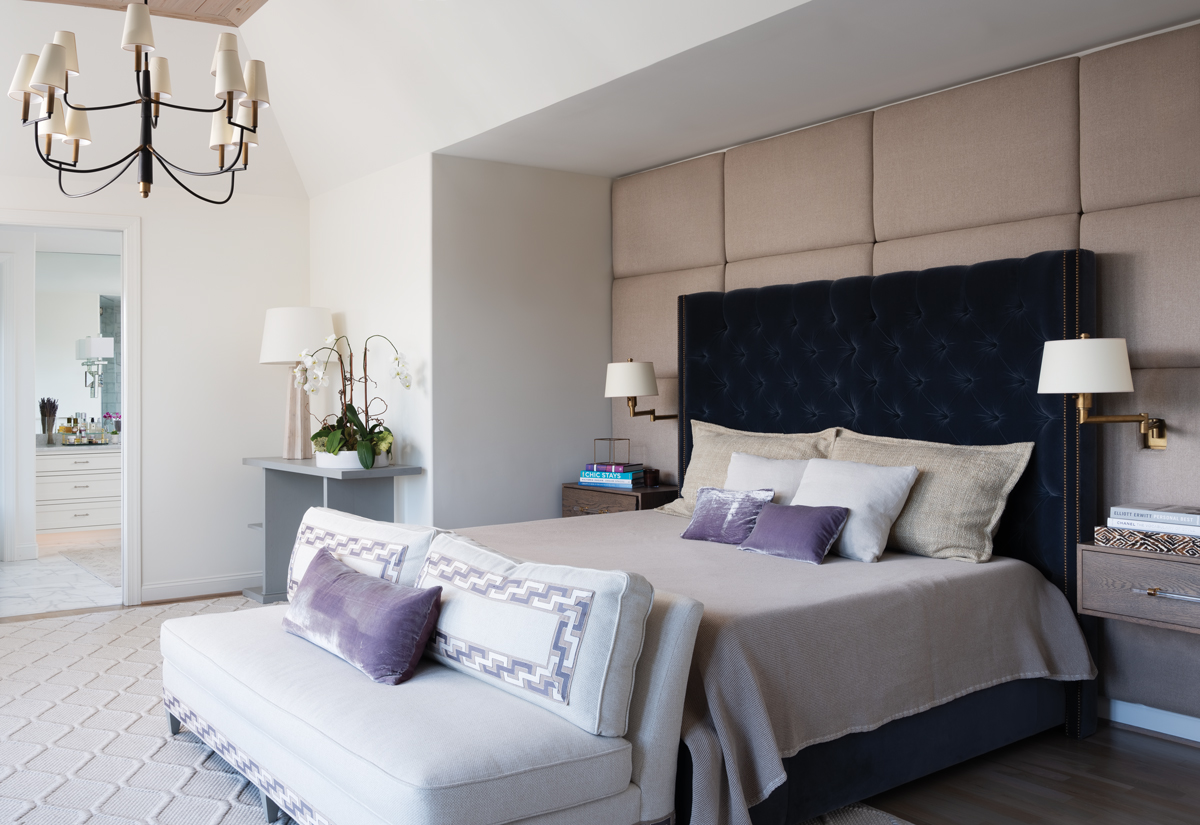 Jessica wanted rooms to function for all ages, so she often opted for performance fabrics or indoor-outdoor rugs, two tried-and-true solutions to spills and dirty shoes. The comfy-casual dining room is a destination for the whole family. "The kids love eating in the dining room," she says. "So, as a tradition, we all sit in there for Sunday night suppers."
Resources
Builder Hafner Construction Inc., through Hedgewood Homes, hedgewoodhomes.com
Architect Lew Oliver, wholetownsolutions.com
Interior design Stephanie Williamson, S M Geyer Interior Design, 404-934-3334, smginteriordesign.com
Front porch Furniture: Janus et Cie, janusetcie.com
Foyer Console, mirror, and light fixture: Bradley USA, bradley-usa.com
Living room Linen chairs: Lee Industries, leeindustries.com. Coffee table: Kevin Scanlon, 312-287-9828. Light fixture: Circa Lighting, circalighting.com. Photography over fireplace: Pryor Fine Art, pryorfineart.com. Onyx side table: Pieces, piecesinc.com.
Kitchen Lighting: Circa Lighting. Barstools and bar bench: Lee Industries.
Breakfast room Banquette fabric: Donghia, donghia.com. Banquette fabrication: James Parks, 404-236-7600. Pillow fabric: Larsen, cowtan.com/larsen. Custom table: Kevin Scanlon. Light fixture: Circa Lighting.
Dining room Custom tables: Kevin Scanlon. Settees and armchairs: Lee Industries. Window treatment fabrication: Frank and Kay Wyatt with 3W Quilting, 770-664-4024
Master bedroom Custom bed: R. Hopkins, 404-351-6441. Bedding: Traditions Linens, traditionslinens.com. Upholstered wall: James Parks, Divine Drapery, 404-236-7600. Custom bedside tables: Skylar Morgan Furniture, skylarmorganfurniture.com. Bedside table hardware: Matthew Quinn Collection, matthewquinncollection.com. Armless sofa: Bungalow Classic, bungalowclassic.com. Floating mirror: Myott Studio, myottstudio.com.
Pool Furniture: Restoration Hardware, restorationhardware.com
This article appears in our Winter 2018 issue of Atlanta Magazine's HOME.