Home
Special Olympics Georgia
Special Olympics Georgia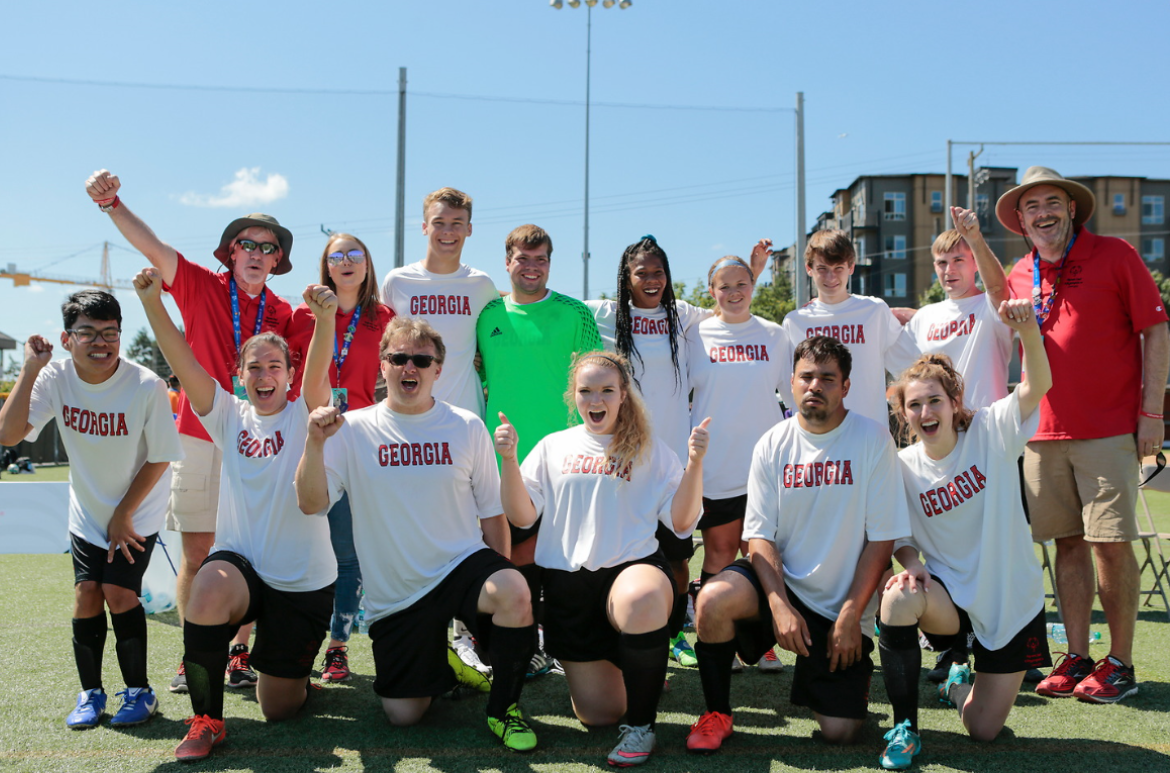 MISSION
The mission of Special Olympics Georgia is to provide year-round sports training and athletic competition in a variety of Olympic-type sports for all children and adults with intellectual disabilities, giving them continuing opportunities to develop physical fitness, demonstrate courage, experience joy, and participate in the sharing of gifts, skills, and friendship with their families, other Special Olympics athletes, and the community.
Special Olympics is the world's largest sports training and competition program for children and adults with intellectual disabilities. Special Olympics Georgia currently offers year-round athletic training and competition in 26 sports to 26,841 athletes. Through sports, athletes are able to make friends, set goals, and gain confidence that they then carry with them off the field and throughout life. This confidence opens the doors to a world of newfound possibilities.
HOW YOU CAN HELP
Volunteer: We have five state game competitions per year and many other special events that need extra hands to make them happen. From fans in the stands to game referees, help is always welcome.
Donate: It costs about $110 to send one athlete to a state games competition. With your support, we can bring out the champion in everyone.
Sponsor: Get your company involved with our state events or one of our fundraising events. Your partnership will allow us to continue providing opportunities to athletes statewide.