Arts | Film, Music, & Entertainment | Sports | Legends
ARTS
Susan V. Booth
Jennings Hertz Artistic Director
Alliance Theatre
Since 2001, Susan Booth has brought national attention to Atlanta's theater scene as artistic director of the Alliance Theatre, where she's launched six productions to Broadway, won a Regional Theatre Tony Award, and directed world premieres by Pearl Cleage, Natasha Trethewey, John Mellencamp, and Stephen King. She has also initiated the Palefsky Collision Project for teens, the Alliance/Kendeda National Graduate Playwriting Competition, the Reiser Atlanta Artists Lab, and local producing partnerships and regional collaborative productions. Booth has directed productions at theaters including the Goodman, the La Jolla Playhouse, and the Actors Theatre of Louisville, and has taught at Northwestern, DePaul, and Emory.
Education: Denison University, Northwestern University (MA)
Notable achievement: Led the Alliance through an off-campus season that produced plays in 13 locations across the city, while building a new theater to return to in our 50th year
Best advice received: Johnnetta Coles told me to stop worrying about filling someone else's shoes. "Get your own shoes," she said.
---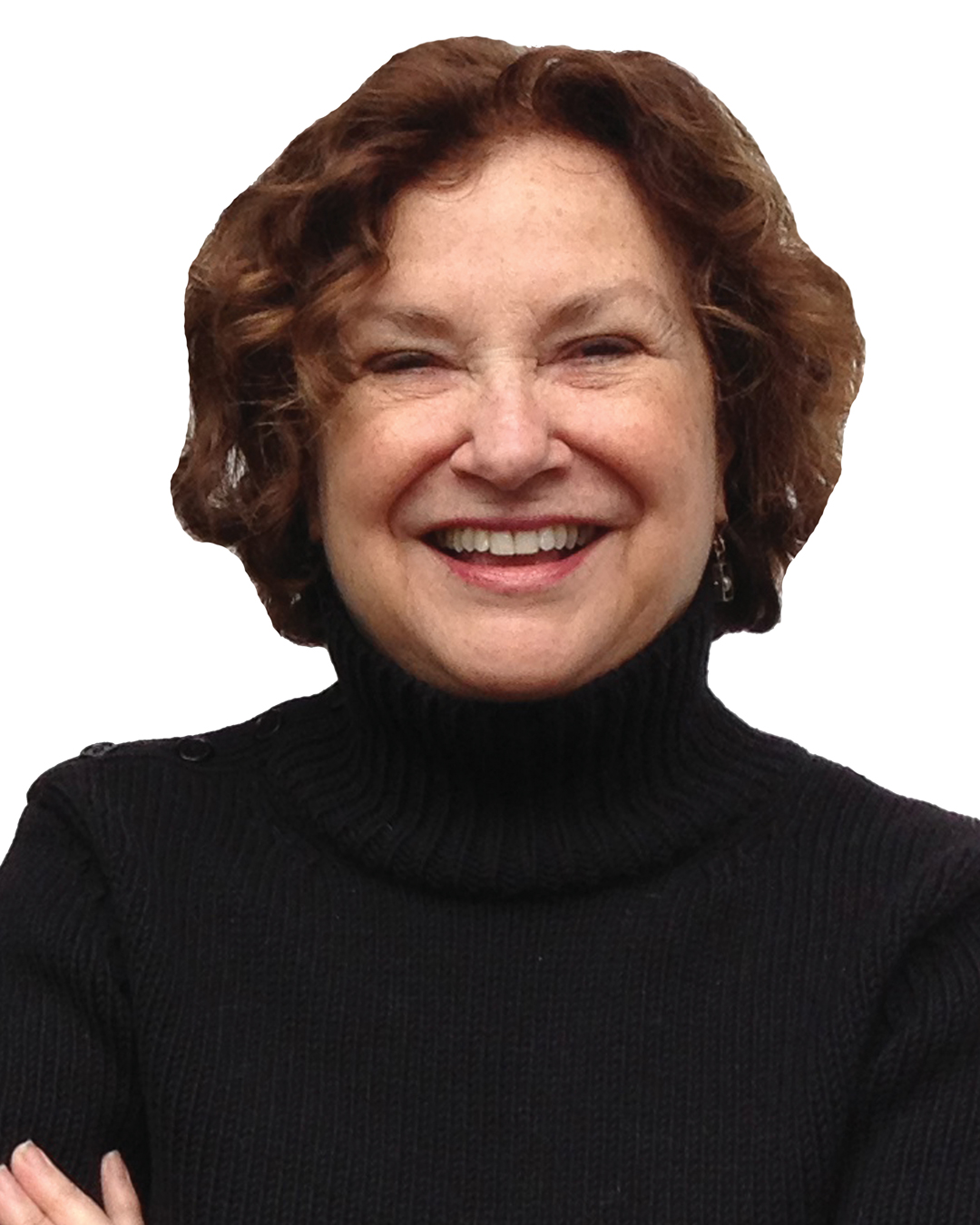 Susan Bridges
Owner and Director
Whitespace Gallery
For 15 years, Atlanta native Susan Bridges curated pop-up shows around the city in churches, U-Haul facilities, shipping containers, and an underground parking garage. In 2006 she opened Whitespace Gallery in a former carriage house behind her Victorian home in Inman Park. Today the gallery represents more than 40 local and national artists, who've shown work at the Smithsonian Institution, the Venice Biennale, and Art Basel Miami Beach.
Education: University of Tennessee at Chattanooga
First job: Receptionist, ad agency
What I'd tell my 18-year-old self: Everything's going to be okay.
Few people know: I love to dance.
Favorite Atlanta place to visit: My garden
---
Yehimi Cambrón Álvarez
Artist, Activist, and Public Speaker
Yehimi Cambrón is an artist, activist, and public speaker born in Michoacán, Mexico, and raised in Atlanta whose work focuses on celebrating the humanity, resilience, and contributions of immigrants. Cambrón's series Family Portrait was displayed at the High Museum in 2019 and the Museum of Contemporary Art of Georgia in 2020. In June 2020 she completed her tallest mural to date, We Give Each Other the World, a community-responsive piece cofunded by the National Endowment for the Arts and the City of Hapeville. In August 2020, Cambrón completed Monuments: Atlanta's Immigrants, a mural at the Home Depot Backyard at Mercedes-Benz Stadium.
Education: Agnes Scott College
Notable achievements: Atlanta Business Chronicle 40 Under 40 (2020), Georgia Hispanic Chamber of Commerce 50 Most Influential Latinos in Georgia (2018-2020)
Why I chose this work: I am an artist because I don't know how else to exist. Creating art has allowed me to create certainty for myself throughout my life, which has been especially significant and affirming for me as an undocumented immigrant living in the South.
---
Monica Campana
Founder and Executive Director
Living Walls
A native of Peru, Monica Campana moved to the United States in 1998. As the founder and executive director of the mural program Living Walls, The City Speaks, she's facilitated the creation of more than 100 public murals throughout the metro Atlanta area from a diverse array of national and international artists. Campana has also served as curator at WISH ATL and project manager for Philadelphia's Open Source, and curated an exhibition at Moscow's Artmossphere biennale.
---
Pearl Cleage
Distinguished Artist in Residence
Alliance Theatre
Pearl Cleage is the author of 15 plays, eight novels, two books of poetry, two books of essays, a book of short stories, and a memoir. She worked in politics as speechwriter/press secretary to Mayor Maynard Jackson and as a consultant in many local political races. She has worked with the Palefsky Collision Project at the Alliance for 10 years as a playwright and mentor, and recently completed her first animated feature for young audiences with Sit-In, a story of movements, past and present. She is the wife of author Zaron W. Burnett Jr., with whom she recently collaborated on In My Granny's Garden, a book for the Mayor's Summer Reading Club, with illustrations by Radcliffe Bailey. She is the mother of one daughter and the grandmother of five.
Education: Spelman College
Notable achievements: New York Times bestselling author, nationally produced playwright
Best advice received: From John Lewis: "Make good trouble."
Bucket list: Niagara Falls and the Grand Canyon
---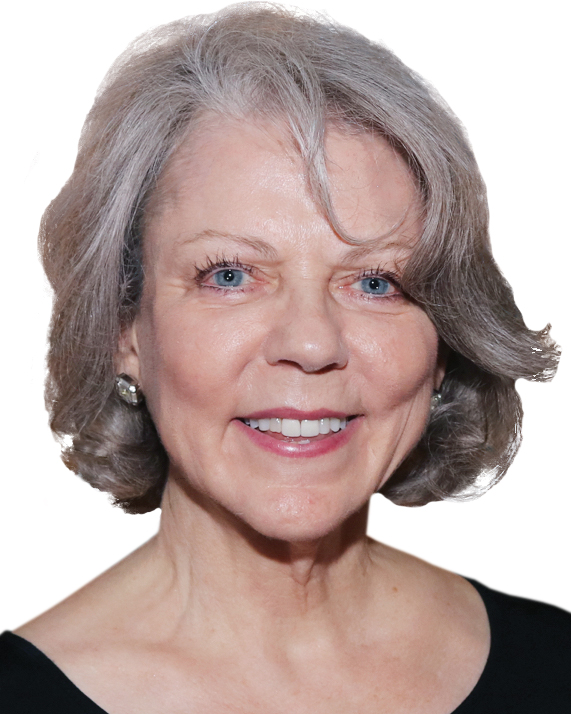 Annette Cone-Skelton
President, CEO, and Director
Museum of Contemporary Art of Georgia
Annette Cone-Skelton founded the Museum of Contemporary Art of Georgia in 2000 with a mission to support the state's artists. MOCA GA is currently home to more than 1,000 pieces, as well as a library and a voluminous archive. A longtime educator, curator, and editor, Cone-Skelton is also a respected artist whose work is collected in the National Museum of Women in the Arts and the High Museum, among other places. She received the Governor's Award for the Arts & Humanities in 2012 and Atlanta Contemporary's Nexus Award in 2019.
Education: Atlanta College of Art
Hometown: LaGrange, Georgia
Hidden talent: Played the French horn in high school
Favorite Atlanta place to visit: Atlanta Botanical Garden
Charities: Hambidge Center for the Creative Arts & Sciences, Idea Capital, MOCA GA
Favorite travel destination: Barcelona
---
Veronica Kessenich
Executive Director
Atlanta Contemporary
As executive director of Atlanta Contemporary, Veronica Kessenich led the art center's transition to daily free admission in 2015—and has seen a subsequent attendance increase of more than 109 percent. She continues to work alongside staff to create and implement unique programs and strategic funding initiatives to maintain free admission. Prior to becoming executive director in 2015, Kessenich was Atlanta Contemporary's development director, closing out a $625,000 capital campaign and reimaging the center's annual ART PARTY fundraiser. Kessenich is also an adjunct instructor in the art history department of Agnes Scott College.
Education: Saint Mary's College, University of Saint Andrews (MPhil)
Hometown: Atlanta, Georgia
Why I chose this work: I fundamentally believe that we need art in order to understand our place in the world.
Best advice received: What's the worst thing they'll say, no? Who cares. Just ask again.
Favorite movie: Blow-Up
Favorite travel destination: Scotland
Bucket list: Egypt
---
Gennadi Nedvigin
Artistic Director
Atlanta Ballet
In 2016, Gennadi Nedvigin became the fourth artistic director in the 87-year history of the Atlanta Ballet. Born in Russia, Nedvigin was accepted into the prestigious Bolshoi Ballet Academy at age 10, and joined the Moscow Renaissance Ballet upon graduation. He joined the San Francisco Ballet in 1997; promoted to principal dancer three years later, Nedvigin has performed as Albrecht in Giselle, Nutcracker Prince in The Nutcracker, and Mercutio in Romeo and Juliet. He gave his final performance as a professional dancer in 2016 at Despertares, an international ballet and modern dance festival in Guadalajara, Mexico.
Education: Bolshoi Ballet Academy
First job: Soloist dancer at Moscow Renaissance Ballet
Notable achievements: Isadora Duncan Dance Awards (2001, 2010, and 2017), Erik Bruhn Prize (1999)
Hobbies: Cooking
Favorite movie: Dirty Dancing
Who'd play me in a biopic: Justin Bieber
---
Ann-Carol Pence
Cofounder and Associate Producer
Aurora Theatre
Ann-Carol Pence is the associate producer of Lawrenceville's Aurora Theatre, which she cofounded 20 years ago with Anthony Rodriguez. Under their leadership, the theater has grown from 120 to 5,000 season subscribers; it produces 800 events annually for 80,000 visitors, and is the second-largest theater in Georgia by membership and budget. With Aurora now in the midst of a huge campus expansion, Pence continues her work as an advocate of radical inclusion, creating space where people of all backgrounds gather to celebrate the arts. She's also been a pianist and/or musical director in productions nationally and in Atlanta.
Education: James Madison University
Hometown: Harrisonburg, Virginia
Why I chose this work: As a musician by trade, I believed Gwinnett County deserved and could sustain a professional theater, capable of producing world-class musicals in a way I had not seen produced in Atlanta.
First job: Church organist at age 12
Inspiring person: Oprah Winfrey, the most influential self-made businesswoman in America
---
Anthony Rodriguez
Cofounder and Producing Artistic Director
Aurora Theatre
Anthony Rodriguez is the producing artistic director of Aurora Theatre, which he cofounded 20 years ago with Ann-Carol Pence, and which is now the second-largest professional theater in Georgia. Rodriguez negotiated the relocation of the theater to downtown Lawrenceville, where it opened in 2007 in a nearly $7.5 million complex; in 2019 a partnership between Lawrenceville and Aurora broke ground on a $31.2 million performing arts campus that will serve the entire metro region. An Atlanta native, Rodriguez is a graduate of the Atlanta Regional Commission's Regional Leadership Institute, and in 2016 was the first Latino and the first arts leader to serve as chair of the Gwinnett Chamber of Commerce.
Education: University of Georgia
Notable achievements: Georgia Hispanic Chamber of Commerce's 50 Most Influential Latinos in Georgia, Governor's Award for the Arts & Humanities (2016)
First job: Running a jackhammer
Hidden talent: I'm an excellent cook.
Favorite movie: All That Jazz
Bucket list: Dive the Great Barrier Reef
---
Michael Rooks
Wieland Family Curator of Contemporary and Modern Art
High Museum of Art
Since joining the High Museum in 2010, Michael Rooks has curated or managed more than 35 exhibitions and increased the museum's collection by a quarter, including work by Julie Mehretu, Monir Shahroudy Farmanfarmaian, and Kara Walker. He was also commissioner and cocurator of the U.S. pavilion at the 12th International Architecture Exhibition at the 2010 Venice Biennale. A 2015 Atlanta Contemporary Nexus Award winner, Rooks previously held curatorial positions at the Museum of Contemporary Art Chicago, Honolulu's Contemporary Museum, and the Honolulu Academy of Arts.
Education: School of the Art Institute of Chicago (MA)
Hometown: Ottawa, Illinois
First job: Paper route
Lesson learned: The necessity of compromise to enjoy the pleasure of consensus-building
Few people know: I opened an antique shop in Chicago, specializing in 18th- and 19th-century decorative arts, which covered the cost of my graduate school.
Bucket list: Manila
---
Lara Smith
Managing Director
Dad's Garage
Lara Smith moved to Atlanta in 2007 to become the development director of Dad's Garage, moving to Actor's Express for a couple of years in 2010 and then stepping into her current role in 2012. When the theater lost its home of 18 years, Smith helped secure a temporary space and led the purchase of a long-term home, which opened in 2015 in the Old Fourth Ward, through a nontraditional capital campaign. In 2015 she was one of the Atlanta Business Chronicle's 40 Under 40, and she was part of the Atlanta Regional Commission's Regional Leadership Institute class of 2017. President of the board of the Old Fourth Ward Business Association, she focuses on arts advocacy to ensure that the creative industry has the support it needs to flourish.
Education: Webster University
Hometown: Saint Louis, Missouri
Toughest challenge: Facing the closure of Dad's Garage, and rebuilding a new location
Favorite TV show: Schitt's Creek
Travel destination: Thailand
Bucket list: See the northern lights
---
Lauri Stallings
Founding Artist
glo
As the founder of the dance company glo, conceptual artist and choreographer Lauri Stallings has transformed the Atlanta dance scene, collaborating with artists including Robert Spano, Janelle Monáe, and Big Boi. Stallings's work has been commissioned and presented by venues including the Center for Civil and Human Rights, the High Museum of Art, Art Basel Miami Beach, and the Zuckerman Museum of Art. In 2018 she received the Hudgens Prize from the Hudgens Center for Art & Learning. She is also a MOCA GA Fellow (2017) and Rome Prize nominee (2013). In 2019 Stallings was the first choreographer in residence at the High Museum of Art and shared her choreographies in the XII Florence Biennale, where she was one of 400 artists representing 55 countries.
Education: Point Park University
First job: Mowing lawns
Toughest challenge: We lost my oldest brother to AIDS.
Favorite book: On Value by Ralph Lemon
---
Rand Suffolk
Nancy and Holcombe T. Green Jr. Director
High Museum of Art
Randall Suffolk became the High Museum's director in November 2015. Since his arrival, he has championed a commitment to community engagement, placing particular emphasis on collaboration, inclusivity, and access. To support these objectives, the museum has reduced admission fees, focused programmatically on the demographics of its audience, reinstalled its entire collection, and added numerous important acquisitions.
Education: Connecticut College, Columbia University (MA), Bryn Mawr College (MA)
Hometown: Tallmadge, Ohio
First job: Waiter
Best advice received: Always live within walking distance of the office.
Hobbies: Cycling
---
Anna Walker Skillman
Owner
Jackson Fine Art
Anna Walker Skillman is the owner of Jackson Fine Art, a Buckhead gallery that emphasizes a mix of 20th-century and contemporary fine art photography. With a degree in art history, Walker Skillman began her career at the Haines Gallery in San Francisco, moving to Atlanta in 1993 to manage the studio of artist Todd Murphy. Joining Jackson Fine Art in 1998, she purchased the gallery in 2003 from Jane Jackson, who founded it in 1990. Jackson Fine Art's clients include the Metropolitan Museum of Art, the High Museum of Art, and the Art Institute of Chicago.
Education: University of Georgia
---
Allan C. Vella
President and CEO
Fox Theatre
Allan C. Vella has worked in the facility management field since 1986, managing theaters, arenas, amphitheaters, and exhibition facilities. His experience spans a wide range of events, including NCAA tournaments, MLB and NHL games, ballet, concerts, and presidential visits. As president and CEO of the Fox Theatre, Vella is responsible for all operations and programming. The Fox averages 200 performances and hosts more than 600,000 guests annually, with events ranging from rock concerts to Broadway, ballet, comedy, and movies.
Education: University of Iowa
Toughest challenge: Assisting with recovery efforts for Southeast Texas after Hurricane Rita
Hidden talent: I'm an amateur rock drummer. My realization that a future as a successful musician was highly unlikely led me to my career.
Favorite travel destination: Saint George Island
---
John Welker
Artistic and Executive Director
Terminus Modern Ballet Theatre
With four other veterans of the Atlanta Ballet, John Welker cofounded Terminus Modern Ballet Theatre in 2017 after a long career in dance. Debuting as a professional dancer at age 16, the Ohio native spent 22 years as a principal dancer for the Atlanta Ballet, where he performed lead roles in productions including Romeo and Juliet, Giselle, The Four Seasons, and Seven Sonatas. In 2010 he founded the contemporary dance company Wabi Sabi, which commissioned 35 new works over seven years.
Education: Kennesaw State University
Why I chose this work: Dance combines athleticism, spirituality, science, and art into the human form, and when combined, dance becomes a powerful communicator—there is nothing else like it.
First job: Newspaper route with the Columbus Dispatch
Hidden talent: I can hit a high G-flat into an F-sharp with my voice. It's extraordinarily terrible.
Favorite movie: The Godfather: Part II
---
Tomer Zvulun
General and Artistic Director
The Atlanta Opera
Tomer Zvulun has been general and artistic director of the Atlanta Opera since 2013, directing more than 15 new productions including Dead Man Walking and The Flying Dutchman. uring Zvulun's tenure the opera has tripled its fundraising and doubled its annual number of productions; his focus on innovation has led to a Harvard Business School case study, a TED Talk, and an International Opera Awards nomination. A celebrated director, Zvulun has staged work at the Washington National Opera, the Seattle Opera, and internationally; prior to coming to Atlanta, he spent seven seasons on the Metropolitan Opera's directing staff.
Education: Open University of Tel Aviv
Hometown: Ashqelon, Israel
Why I chose this work: Opera's combination of music, theater, and design is the most powerful artistic style I was ever exposed to.
Few people know: I was a paramedic in a combat unit in the Israel Defense Forces.
Favorite movie: The Godfather
---
FILM, MUSIC, & ENTERTAINMENT
Kris Bagwell
Executive Vice President
EUE/Screen Gems Studios
Kris Bagwell is executive vice president of EUE/Screen Gems Studios, which operates a 10-stage, 33-acre film and television studio complex in the Southside area. An Atlanta native and an early player in the city's booming film industry, Bagwell launched the facility in 2010, and has managed production infrastructure for Lionsgate, Sony, 20th Century Fox, and others. In 2015 Bagwell helped form the Georgia Studio & Infrastructure Alliance, which provides legislative advocacy and education guidance for the film and TV industry statewide.
Education: Cornell University
First job: Busboy
Toughest challenge: Type 1 diabetes for 32 years. It's an everyday battle, and another full-time job.
Favorite movie: Lawrence of Arabia
Favorite travel destination: Ireland
Charities: Juvenile Diabetes Research Foundation
Who'd play me in a biopic: Brendan Fraser
---
Kenny Blank
Executive Director
Atlanta Jewish Film Festival
Kenny Blank is executive director of the Atlanta Jewish Film Festival—the largest film festival in Atlanta and the world's preeminent Jewish film fest. A communications and journalism veteran, Blank worked for Atlanta mayors Maynard Jackson and Bill Campbell in the early 1990s, and won an Associated Press award for special coverage of the 1996 Olympics as a producer at WSAV-TV in Savannah. Most recently Blank was an executive producer for WXIA-TV, where he received an Emmy for breaking-news coverage. A recipient of the IMAGE Film Award and Atlanta Contemporary's Nexus Award, Blank previously chaired the Metropolitan Atlanta Arts Fund.
Education: New York University
Hometown: Atlanta, Georgia
Best advice received: Four things that can never be recovered: the stone after it's thrown, the word after it's spoken, the occasion after it's missed, and the time after it's gone.
Favorite movie: Lawrence of Arabia
Favorite vacation destination: Hilton Head Island, South Carolina
Who'd play me in a biopic: Jake Johnson
---
Christopher Bridges (Ludacris)
Musician and Actor
Rapper and actor Ludacris was born Christopher Brian Bridges in Champaign, Illinois, and moved to Atlanta as a teenager. One of the first Dirty South rappers to achieve mainstream success, Ludacris rose to the number four slot on the U.S. Billboard 200 with his 2000 major-label debut, Back for the First Time. Forbes has included Ludacris more than once on its annual Hip-Hop Cash Kings list, citing his diversified income streams including album sales, Soul by Ludacris headphones, Conjure cognac, and acting roles in the Fast and the Furious movie franchise. He founded the Atlanta record label Disturbing tha Peace and has won Screen Actors Guild, MTV Video Music, and Grammy awards. In 2002 Ludacris started the Ludacris Foundation, which uses music and the arts to connect with urban youth.
Education: Georgia State University
---
Radric Davis (Gucci Mane)
Musician
Born Radric Davis in Bessemer, Alabama, the rapper known as Gucci Mane moved to East Atlanta at the age of nine and is considered one of the architects, along with T.I. and Jeezy, of trap music. In a dozen studio albums, Gucci Mane has collaborated with artists as diverse as Marilyn Manson, Drake, Lil Wayne, and Selena Gomez, and is credited with boosting the careers of Nicki Minaj, Future, and Young Thug. He's also the author of a 2017 memoir, The Autobiography of Gucci Mane, that helped fuel his career reinvention following a three-year stint in prison.
---
Jermaine Dupri
Musician and Producer
So So Def Recordings
A renowned producer, singer, and songwriter, Jermaine Dupri founded So So Def Recordings in 1993 as a joint venture with Columbia Records—and helped put Atlanta on the national hip-hop map. Dupri has produced and written hits for Kris Kross, Monica, Usher, Jay-Z, Janet Jackson, and Mariah Carey, and released several albums of his own. In 2018 he joined the Songwriters Hall of Fame as the youngest songwriter ever inducted, at age 45—and only the second hip-hop artist following Jay-Z.
Hometown: Asheville, North Carolina
---
Jim Farmer
Festival Director and Executive Director
Out on Film
Jim Farmer has served as the festival director and executive director of Out on Film, Atlanta's
LGBTQ film festival, since 2008. Under his leadership the festival has won ArtsATL's Beacon Award for Community Engagement and the Center for Civic Innovation's Civic Impact Award, and received an Academy of Motion Picture Arts and Sciences grant for its visiting-filmmaker series. It was also named an Oscar-qualifying festival in 2020, one of only six LGBTQ film festivals in the world. Farmer has been an Atlanta Pride grand marshal as well as a longtime arts writer for outlets including ArtsATL, Georgia Voice, and Project Q Atlanta.
Education: University of Georgia
Hometown: Milledgeville, Georgia
Notable achievement: Leading Out on Film's growth from a seven-day film festival to its current incarnation as an 11-day festival and becoming one of the most respected LGBTQ film festivals in the country
Few people know: I am incredibly shy.
Who'd play me in a biopic: Dan Levy
---
Donald Glover
Actor, Writer, Director, and Musician
Raised in Stone Mountain, Donald Glover is the creator, writer, producer, and director of the FX series Atlanta, which debuted in 2016 and has received numerous Emmy and Golden Globe awards. As an actor, he's appeared in Magic Mike XXL, Spider-Man: Homecoming, The Martian, and Solo: A Star Wars Story. Glover joined the writing team of the NBC sitcom 30 Rock while he was a student at New York University, and his musical alter ego, Childish Gambino, has garnered seven Grammy nominations, winning an award for "Redbone." In 2017 Glover was named among Time's 100 Most Influential People.
Education: New York University
---
Jay Jenkins (Jeezy)
Musician
Jay Wayne Jenkins, aka Jeezy and Young Jeezy, is an influential Southern rapper who, along with T.I. and Gucci Mane, helped popularize trap music and solidified Atlanta's prominence in Southern-created hip-hop. Jeezy's debut album, 2005's Let's Get It: Thug Motivation 101, sold more than a million records, and he's collaborated with artists including Rihanna, Usher, and Akon. Along with his solo work, Jeezy performs with United Streets Dopeboyz of America.
---
Kevin Lee (Coach K)
Cofounder and Chief Operating Officer
Quality Control Music
Kevin Lee, aka Coach K, is the cofounder and chief operating officer of Quality Control Music and the manager of some of Atlanta's biggest hip-hop stars.His roster of acts has included Migos, Lil Yachty, Jeezy, and Gucci Mane. With his Quality Control partner, CEO Pierre "Pee" Thomas, Coach K also runs the music and entertainment management firm Solid Foundation.
Education: Saint Augustine's University
---
Janelle Monáe
Musician
With albums including The ArchAndroid, The Electric Lady, and Dirty Computer, Janelle Monáe creates music that pushes the boundaries of rock, funk, hip-hop, R&B, and electronica. As a musical innovator, the eight-time Grammy nominee has been influenced by Prince, Stevie Wonder, and George Clinton, and is the founder of the Atlanta record label Wondaland. Monáe is also an actress (Moonlight, Hidden Figures), CoverGirl model, and activist who's spoken up on behalf of LGBTQ rights and raised money for Flint, Michigan, following the contamination of its water.
Hometown: Kansas City, Kansas
---
Will Packer
Film Producer
Will Packer Productions/Will Packer Media
Will Packer has produced and executive-produced a wide range of movies that have grossed more than $1 billion worldwide at the box office, including 10 films that have opened at number one. Packer's most recent films include The Photograph, Little, and What Men Want. Girls Trip and Night School were the highest-grossing comedies for 2017 and 2018, respectively. Packer's television, digital, and branded-content company, Will Packer Media, produces episodic scripted and unscripted series including the documentary series The Atlanta Child Murders on ID; The Disappearance of the Millbrook Twins on Oxygen; Ready to Love and Put a Ring on It on Oprah Winfrey's OWN network; Central Ave, a newsmagazine on Fox stations; Bigger on BET+; Fight Night podcast on iHeartRadio; and Blackballed on Quibi.
Notable achievements: NAACP Image Award for Outstanding Motion Picture for Girls Trip (2018), BET Award for Best Movie for Think Like a Man (2013), Florida A&M University Meritorious Achievement Award (2007)
---
Frank Patterson
President and CEO
Trilith Studios
Frank Patterson is the president and CEO of Trilith Studios, the second-largest purpose-built film studio in North America, where the films Avengers: Endgame, Spider-Man: Homecoming, and Passengers were produced, among others. Most recently, he led the transition of the studio from a facilities business to an ecosystem intentionally built for the creative industries. Prior to Trilith, Patterson co-founded and served as the CEO of Pulse Evolution Corporation, a technology company that produces hyper-realistic digital humans for live and virtual reality applications. While at Pulse, Patterson produced the immersive live production of Michael Jackson's "Slave to the Rhythm" at the Billboard Music Awards, which featured an original performance by Pulse's digital human likeness of the late Michael Jackson.
Education: Baylor University (MA)
---
Antwan Patton (Big Boi)
Musician
Antwan André Patton, aka Big Boi, is a songwriter, rapper, record producer, and actor. As the iconic Southern hip-hop duo OutKast, Big Boi and collaborator André 3000 created a string of platinum-selling albums, won six Grammys, and created the soundtrack for the 2006 film Idlewild—which the pair also starred in. Big Boi's first solo album, Sir Lucious Left Foot: The Son of Chico Dusty, debuted at number three on the Billboard 200 chart upon its release in 2010. He's collaborated with Missy Elliott, Beyoncé, and Jay-Z, and helped launch the careers of Janelle Monáe and Killer Mike. Born in Savannah, Big Boi is also the founder and CEO of the Big Kidz Foundation, which is dedicated to promoting leadership skills, fostering exposure to the humanities, and developing social consciousness in young people.
---
Tyler Perry
Actor, Director, and Producer
Tyler Perry Studios
One of the most commercially successful African American filmmakers in history, Tyler Perry created his famous character Madea on the stage before bringing her to the screen in 2005's Diary of a Mad Black Woman, which grossed more than $50 million. In 2008 in Atlanta, he opened Tyler Perry Studios—the country's first major African American-owned film studio. In 2019 Perry opened a new production facility, one of the nation's largest, on the site of the former Fort McPherson. Perry has also created television shows including House of Payne, served as an executive producer of the Lee Daniels film Precious, and starred in David Fincher's Gone Girl, among other acting projects.
Hometown: New Orleans, Louisiana
---
Usher Raymond
Musician
Usher Raymond began singing as a child in church choirs in Chattanooga, later rising to worldwide fame with the release of his 1997 album My Way, which spawned his first Billboard Hot 100 single, "Nice & Slow." The winner of two Grammys and a slew of other music awards, Usher is one of the bestselling musical artists of all time, and has been inducted into the Georgia Music Hall of Fame. He's also appeared in television shows including The Bold and the Beautiful, in films including The Faculty and In the Mix, and in the Broadway musical Chicago. A philanthropist, art collector, and part owner of the Cleveland Cavaliers, Usher is also the founder of the New Look Foundation, dedicated to empowering underserved youth through education and mentorship.
---
Michael Render (Killer Mike)
Musician
Run the Jewels
Michael Render might be as famous for his activism as for his music: Raised in the Adamsville–Collier Heights neighborhood, the Grammy-winning rapper served on Keisha Lance Bottoms's mayoral transition team and was a prominent supporter of Bernie Sanders. Render's advocacy on behalf of the #BankBlack movement helped move an estimated $60 million to Black-owned banking institutions, and he was appointed to the board of the High Museum of Art. Render performs as Killer Mike in the hip-hop duo Run the Jewels.
First job: Chuck E. Cheese's
Best advice received: Alice Mary Johnson, an executive of the Atlanta Area Commission on Children and Youth, taught me how radical Martin Luther King was. She and James Orange, an organizer with King, raised me in terms of my politics.
Hidden talent: I was a visual artist first.
Hobbies: I collect and take photos of toy cars.
Favorite book/film: The Outsiders by S.E. Hinton and the Godfather movies
---
SPORTS
Carlos Bocanegra
Vice President and Technical Director
Atlanta United
In 2015 Carlos Bocanegra joined Atlanta United as vice president and technical director following a 15-year professional career, which included stops in the MLS, English Premier League, Spain, France, and Scotland. In college, he played at UCLA, where he was a national champion. Bocanegra was twice a FIFA World Cup participant, captaining the United States in 2010 in South Africa. As an executive he has won three trophies with Atlanta United and oversees the day-to-day soccer operations of the club, including the scouting department, the USL team, and the Academy.
Education: University of California, Los Angeles
First job: Pizza Royal
Best advice received: Wherever you move, the weather will never be as perfect as it is in Southern California.
Charities: Bert's Big Adventure, Soccer in the Streets
Bucket list: Aspen for New Year's when travel opens back up again
---
Mary Brock
Co-owner
Atlanta Dream
Mary Brock is the co-owner, with Kelly Loeffler, of Dream Too, the only all-female ownership group in Atlanta professional sports. The group's WNBA team, the Atlanta Dream, were 2010 and 2011 Eastern Conference champions. An active philanthropist and community leader, Brock serves on the boards of Usher's New Look Foundation, Spelman College, the Atlanta Symphony Orchestra, and the Metro Atlanta Chamber, as well as Horizons National, a program for underserved youth that focuses on narrowing the learning achievement gap.
Education: Miami University (MS)
Hometown: Moss Point, Mississippi
---
Stephen Cannon
CEO
AMB Group
In 2016, Stephen Cannon was named CEO of AMB Group, leading the for-profit arm of Home Depot cofounder Arthur M. Blank's family of businesses, including the Atlanta Falcons, the Atlanta United, Mercedes-Benz Stadium, and the PGA Tour Superstore. Previously Cannon served as president and CEO of Mercedes-Benz USA, which generated record sales under his leadership, with annual revenues exceeding $20 billion. Cannon also oversaw the relocation of MBUSA's headquarters from New Jersey to metro Atlanta. An Army veteran who served as a first lieutenant in West Germany during the fall of the Iron Curtain, Cannon speaks fluent German and graduated with academic honors from West Point.
Education: United States Military Academy
Hometown: Paterson, New Jersey
First job: In high school, my brother and I owned a house-painting business that helped pay for college.
Best advice received: Spend time outside your comfort zone. You'll learn more about who you are, what you're capable of, and what more you have to learn.
---
Dan Corso
President
Atlanta Sports Council
Dan Corso is president of the Atlanta Sports Council, the arm of the Metro Atlanta Chamber that serves as a recruiter for major regional, national, and international sporting events. The ASC was instrumental in the selection of Atlanta as the site for the 2018 College Football Playoff National Championship, Super Bowl LIII in 2019, and the 2020 NCAA Men's Final Four (ultimately canceled due to COVID-19). Corso is also president of the Atlanta Football Host Committee, which helped plan the CFP National Championship. He serves on the boards of the Atlanta Convention & Visitors Bureau and College Football Hall of Fame. Prior to joining the ASC in 1999, Corso was vice chair of the festival division for the 1998 Chick-fil-A Peach Bowl.
Education: Florida State University
---
Darren Eales
President
Atlanta United
As the first president of the Atlanta United, Darren Eales led the soccer club in its record-breaking 2017 inaugural season. In addition to assembling the club's front office and developing its brand identity, Eales led its on-field progression, hiring integral members to join the technical staff, including vice president and technical director Carlos Bocanegra. Since joining the Atlanta United, Eales has twice been named Doug Hamilton Executive of the Year by Major League Soccer. The club won its first MLS Cup in 2018 in front of a record crowd of 73,019 at Mercedes-Benz Stadium—the earliest expansion team to win an MLS Cup since 1998. In MLS play, Atlanta owns each of the top 13 most attended matches in league history.
Education: Brown University, University of Cambridge (MA)
Hometown: Cambridge, England
First job: Worked on a farm (I lasted for 3 days!)
Favorite film: Clueless
Charities: Soccer in the Streets
---
Allison Fillmore
Executive Director
Tour Championship
Allison Fillmore is executive director of the Tour Championship, the finale to the PGA Tour, which takes place each year at East Lake Golf Club. Fillmore leads the tournament's efforts toward building an enhanced fan experience while further cementing the event's status in Atlanta's social and business landscape. With an extensive background in the sports and entertainment industry, Fillmore previously served as vice president of sales for Atlanta Motor Speedway, vice president of ticket sales and services for the Atlanta Dream, and ticket sales manager for the Atlanta Falcons.
Education: Ohio University
Hometown: Westlake, Ohio
Why I chose this work: I played on the U.S. Junior National Team for racquetball and trained at the U.S. Olympic training center and always wanted to get into the business of sports. I was always fascinated as to how an event was run.
Charities: First Tee of Metro Atlanta, March of Dimes
Favorite travel destination: Saint Simons Island
---
Steve Koonin
CEO
Atlanta Hawks
As CEO since 2014, Steve Koonin oversees all business, financial, and strategic operations of the Atlanta Hawks Basketball Club and State Farm Arena and represents the owners as the head of the organization. Under Koonin's leadership, State Farm became the new naming-rights partner for the team's venue; following a $192.5 million renovation, the rechristened State Farm Arena was named Best New Concert Venue by Pollstar in 2020, and the Hawks ranked first in the NBA for Overall Game Experience. The team also built a state-of-the-art practice and training facility at the Emory Sports Medicine Complex in Brookhaven. An Atlanta native and a veteran of the entertainment and marketing industries, Koonin previously served as president of Turner Entertainment Networks. He's also on the executive committee of the Metro Atlanta Chamber.
Education: University of Georgia
Notable achievement: Atlanta Sports Council Lifetime Achievement Award (2020)
Board memberships: Georgia Aquarium, Rubicon Global, Fox Theatre
---
Terry McGuirk
Chairman
Atlanta Braves
As chairman of the Atlanta Braves since 2001, and the team's CEO until 2018, Terry McGuirk oversees all aspects of the MLB franchise. Major changes during McGuirk's tenure at the helm have included the team's 2007 sale to Liberty Media and the construction of what is now Truist Park, the $672 million new home the Braves moved into in 2017. McGuirk began his career in 1972 as an intern at Ted Turner's recently acquired television station in Atlanta, rising through the ranks to eventually become chairman and CEO of Turner Broadcasting System.
Education: Middlebury College
---
Rich McKay
President and CEO
Atlanta Falcons
Rich McKay became president and CEO of the Atlanta Falcons in 2011, having first been hired by owner and chairman Arthur M. Blank in 2004 to serve as the team's general manager. During McKay's tenure, the Falcons have made it to the playoffs seven times, attended three NFC Championship Games, and played in Super Bowl LI. In addition to his Falcons duties, McKay played a central role in the development, opening, and operation of Mercedes-Benz Stadium. McKay previously spent 10 years as general manager of the Tampa Bay Buccaneers.
Education: Princeton University, Stetson University College of Law (JD)
Notable Achievement: Listed as one of the NFL's 100 most influential businesspeople of all time by the Athletic in 2019
---
Amy Phuong
Vice President, Government Relations
Atlanta Hawks and State Farm Arena
Amy Phuong is vice president of government relations for the Atlanta Hawks and State Farm Arena—a position that signifies an expansion of the Hawks' efforts to unite the broader Atlanta community through basketball while deepening the organization's relationships with local and state leaders. Prior to joining the Hawks in 2019, Phuong spent nearly a decade in public service. As parks and recreation commissioner, she oversaw some of Atlanta's most ambitious park projects, including Westside Park at Bellwood Quarry, the Grant Park Gateway, and the largest strategic expansion to date of Piedmont Park. An Atlanta native, Phuong was also the city's first chief service officer.
Education: Georgia Tech (MBA)
Notable achievements: Atlanta Business Chronicle 40 Under 40 (2017), Georgia Asian Times 25 Most Influential Asian Americans in Georgia (2015)
First job: Server at Baskin-Robbins
Favorite travel destinations: Patagonia, South Africa
Favorite Atlanta places to visit: Grant Park, Oakland Cemetery
---
Derek Schiller
President and CEO
Atlanta Braves
As president and CEO of the Atlanta Braves, Derek Schiller manages all business functions of the front office and sets the strategic vision for the Braves business. Schiller joined the Braves in 2003 as senior vice president of sales and marketing and became executive vice president of sales and marketing in 2007. As part of the Braves' executive leadership team, he was instrumental in securing plans for what is now Truist Park and the Battery Atlanta and played a pivotal role in the design and execution phases of the project.
Education: Vanderbilt University
Hometown: Colorado Springs, Colorado
First job: Selling ice cream sandwiches—Chipwiches, to be specific. I think I ate more than I sold!
Favorite movies: Anything with Clint Eastwood, including the old spaghetti westerns
Charities: Jack & Jill Late Stage Cancer Foundation
Bucket list: Heli-skiing in Canada or Alaska
Who'd play me in a biopic: Clint Eastwood (the version from High Plains Drifter)
---
Travis Schlenk
President of Basketball Operations and General Manager
Atlanta Hawks
A 21-year veteran of the NBA, Travis Schlenk joined the Atlanta Hawks in May 2017 after 13 seasons with the Golden State Warriors, including the final six as assistant general manager. Schlenk hired Lloyd Pierce as head coach in 2018, and under his guidance the team has acquired Trae Young, John Collins, Kevin Huerter, De'Andre Hunter, and Cam Reddish, adding veteran center Clint Capela at the 2020 NBA trade deadline. Schlenk oversees operations as the Hawks continue to build on their goals of adding young talent and preparing for the future in terms of salary cap and roster flexibility.
Education: Bethel College, Wichita State University (EdM)
Hometown: Selden, Kansas
First job: Working on my grandfather's farm in western Kansas
Favorite TV show: Billions
---
Kirby Smart
Head Coach
Georgia Bulldogs
In 2015, Kirby Smart was appointed head football coach at the University of Georgia, his alma mater. He has claimed three straight SEC Eastern Division championships, 44 wins, one SEC title, three bowl victories, and an appearance in one national championship game. Smart's 2019 Bulldogs became the first team in Bulldogs history to win 11 or more games in three straight seasons. Previously Smart was a defensive coordinator at the University of Alabama, and has coached at Valdosta State University, Florida State University, and Louisiana State University. The son of a high school football coach, Smart played defensive back during his college career.
Education: University of Georgia, Florida State University (MS)
---
Dominique Wilkins
Vice President of Basketball and Special Adviser to the CEO
Atlanta Hawks
Represented by an 18,500-pound bronze statue at the entrance to State Farm Arena, Dominique Wilkins is one of Atlanta basketball's most celebrated players. The 13th all-time leading scorer in league history, Wilkins played 12 seasons with the Atlanta Hawks, leading the team to the playoffs in eight. Today he serves as Hawks VP of basketball and special adviser to the CEO, and offers team analysis during broadcasts on FOX Sports Southeast.
Education: University of Georgia
Hometown: Washington, North Carolina
Notable achievements: Naismith Memorial Basketball Hall of Fame, Georgia Sports Hall of Fame, Atlanta Sports Hall of Fame, National Collegiate Basketball Hall of Fame, Boys & Girls Clubs of America Alumni Hall of Fame
Inspiring person: My mom
Toughest challenge: Growing up in Baltimore with a single parent
Bucket list: Egypt
---
LEGENDS
Hank Aaron
The former Atlanta Brave hit a career 755 home runs, surpassing Babe Ruth's long-held record of 714 in 1974. The Hall of Famer became an executive with the Braves and then with Turner Broadcasting System. He has owned several businesses, including auto dealerships and restaurant franchises. With his wife, Billye, he also founded the Hank Aaron Chasing the Dream Foundation, which helps children with limited resources. In 2002 he received the Presidential Medal of Freedom. [Editor's note: Aaron died on January 22, 2021]
Vincent Anthony
Anthony founded the Center for Puppetry Arts in 1978. Under his leadership, the center received a record 12 Citations of Excellence from UNIMA-USA, the U.S. division of Union Internationale de la Marionnette, the international organization for the art of puppetry. A native of Sarasota, Florida, Anthony has also received a personal Citation of Excellence from UNIMA-USA—puppetry's most prestigious award.
Zac Brown
Brown is the founder, front man, and lead vocalist for his eponymous, multiplatinum, Grammy Award–winning Southern rock group. He is a songwriter, producer, record label head, businessman, and philanthropist.
Peter Conlon
As president of Live Nation Atlanta, Conlon books the city's top venues, from Chastain Park to State Farm Arena. He cofounded Music Midtown in 1994 with the late Alex Cooley, whom he befriended in the 1970s while arranging concerts for Jimmy Carter's presidential campaign. The longtime collaborators became the city's most powerful music promoters.
Bobby Cox
A former pro infielder, Cox led major league teams for three decades, racking up more than 2,500 victories. In the 1990s, he led the Atlanta Braves to 14 straight division championships, five National League pennants, and a 1995 World Series title.
Lisa M. Cremin
During a quarter century with the Community Foundation for Greater Atlanta, Cremin oversaw an innovative suite of programs serving local arts organizations—including the Metropolitan Atlanta Arts Fund, which she helped found to support small to midsized groups.
Vince Dooley
Serving from 1963 to 1988, Dooley is the most successful football coach in the University of Georgia's history. Under Dooley, the Bulldogs won one national championship and six SEC championships. He also served as director of athletics from 1979 to 2004 and was the only person ever to be president of both the American Football Coaches Association and the National Association of Collegiate Directors of Athletics. His extensive community service work includes chairing the Georgia Easter Seals Society.
Fay Gold
Gold pioneered contemporary art in Atlanta. She operated one of the nation's top galleries here for nearly 30 years, staging groundbreaking exhibitions of artists such as Jean-Michel Basquiat, Cindy Sherman, Robert Rauschenberg, Alex Katz, Keith Haring, Irving Penn, Andres Serrano, and Robert Mapplethorpe.
Indigo Girls
Performing together since high school, Amy Ray and Emily Saliers released a self-titled record for Epic in 1989 that became the first of six consecutive gold- and/or platinum-certified albums. One of the most successful folk duos in history, they have enjoyed a 35-year career that began in clubs around their native Atlanta. Their most recent album, Look Long, was released in 2020.
Tom Key
Now retired from his longtime role as artistic director of the Theatrical Outfit, Key has appeared on many national stages as well as those of the Alliance Theatre, Kenny Leon's True Colors Theatre, and the Atlanta Opera. He has received the Governor's Award in the Humanities and the Georgia Arts and Entertainment Legacy Award.
Chuck Leavell
A conservationist, sustainable-development advocate, tech entrepreneur, and the Rolling Stones' musical director for more than 20 years, Leavell cofounded the Mother Nature Network, which he sold in 2020. He's also a Grammy-winning keyboardist who has recorded with Eric Clapton, George Harrison, and the Allman Brothers Band, and the author of four books, including an autobiography, a children's book, and a history of American forests.
Kenny Leon
Leon is the former artistic director of Atlanta's True Colors Theatre Company, which he cofounded with Jane Bishop in 2002 following 11 years as artistic director of the Alliance Theatre. Leon is a Tony Award–winning film and theater director whose Broadway credits include Fences, A Raisin in the Sun starring Denzel Washington, and The Mountaintop starring Samuel L. Jackson and Angela Bassett.
Hala Moddelmog
In 2014 Moddelmog became the first female president and CEO of the Metro Atlanta Chamber. At press time, the Woodruff Arts Center announced she would be joining their organization as president and CEO.
Billy Payne
A lawyer and real estate developer, William Porter Payne is best known as CEO of the Atlanta Committee for the 1996 Olympic Games and then president and CEO of the games themselves. He chaired Augusta National Golf Club for more than 10 years, during which women were first admitted to membership.
Alicia Philipp
When Alicia Philipp joined the Community Foundation for Greater Atlanta in 1977, the philanthropic anchor institution had $7 million in assets. Before she retired as president in 2020, the organization had grown to more than $1 billion under management, providing grants to organizations in 23 counties.
Camille Russell Love
Former art gallery owner Camille Russell Love has served as executive director of Atlanta's Office of Cultural Affairs since Bill Campbell was mayor. She oversees programs such as Chastain Arts Center, the city's Public Art Program (including Elevate), and the Atlanta Jazz Festival.
John Schuerholz
A Baltimore native, Schuerholz began his baseball career with the Orioles, helping build a Kansas City Royals team that won the World Series in 1985. In 1991, he teamed up with Bobby Cox to help the Braves go from "worst to first" and win the National League pennant. Then from 1991 to 2005, the Braves finished first in their division in every completed season. He was the first general manager whose teams captured World Series titles in both the American and National Leagues.
Robert Spano
Spano has served as the music director of the Atlanta Symphony Orchestra since 2001, retiring at the end of the 2020-2021 season. He has led performances at the Metropolitan Opera, Carnegie Hall, and Lincoln Center, and won four Grammys. He's one of only two classical musicians in the Georgia Music Hall of Fame. A dedicated mentor, Spano is responsible for nurturing the careers of numerous celebrated composers, conductors, and performers.
Mary Stanley
Stanley founded her eponymous studio in 2004, and has long been a vibrant presence on the Atlanta art scene—as a private art consultant, artist representative, and curator who's organized shows at the Atlanta Legal Aid Society, Hathaway Contemporary Gallery, and Museum of Contemporary Art of Georgia.
Lucinda Weil Bunnen
Photographer Lucinda Bunnen has published seven books, including Gathered in 2018. Her images have appeared in many public collections, including the Museum of Modern Art and the Whitney Museum of American Art in New York, Pushkin Museum in Moscow, and the Smithsonian in Washington, D.C. A photography collection at the High Museum bears her name.