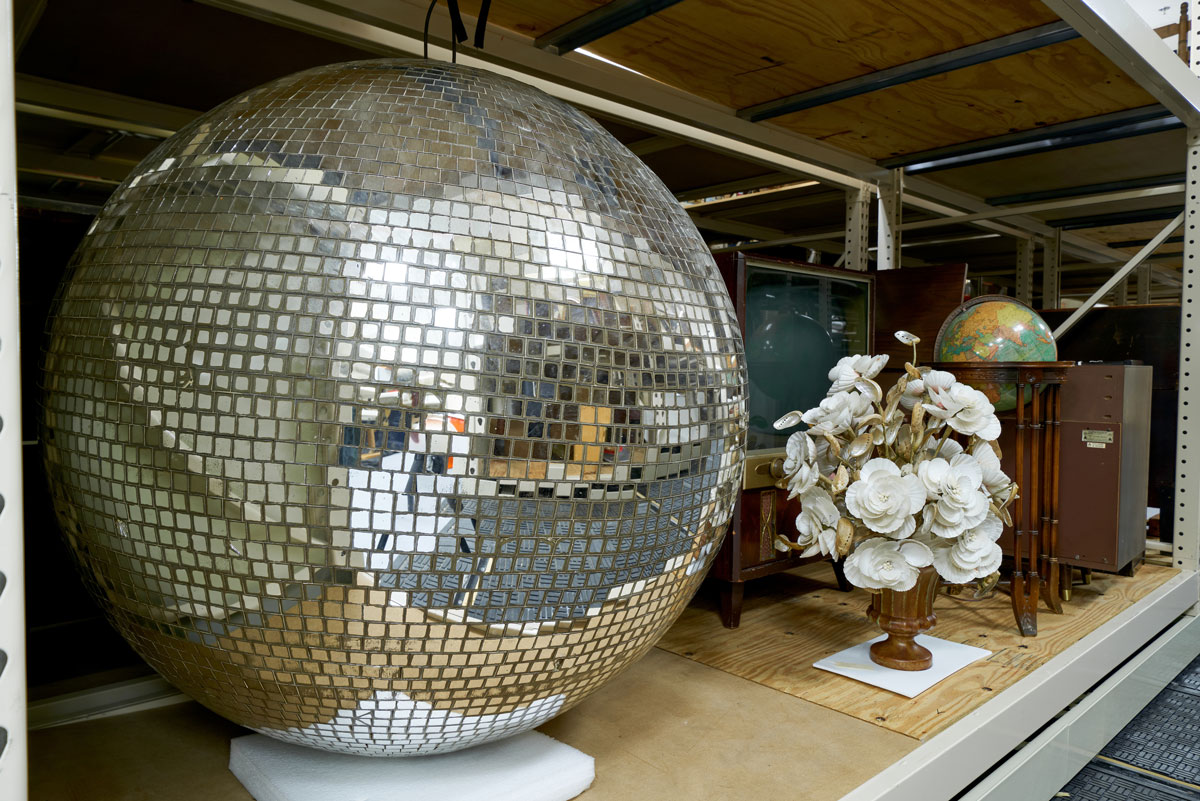 What does the disco ball that hung over the dance floor of Backstreet have in common with Atlanta Falcons memorabilia? They are two examples of the types of artifacts that can be found on a behind-the-scenes tour offered by the Atlanta History Center, thanks to a new partnership between Made By Us—a national coalition of history and civics organizations—and Airbnb.
In case you're unfamiliar, in addition to their hospitality offerings, Airbnb has a variety of "experiences" available for people to participate in, whether it's "exploring Instagrammable York" in England or a portrait photo session in Piedmont Park. The partnership between Airbnb and Made By Us allows the participating cultural institutions to gain some footing after a tough year, and 100 percent of the proceeds from the experiences go directly to participating organization. "Airbnb really wanted for Made By Us to have an opportunity to share some of our experiences that would perhaps reach a more youthful audience for us," explains Jessica VanLanduyt, senior vice president of guest experiences at the Atlanta History Center. For the history center, it's an opportunity to reach new people.
The two experiences available include a tour of the collection storage where all of those artifacts are stored. "You go into that space with the collections manager and learn about the objects, their storage, their care, and how we choose to put artifacts on display for exhibitions," says VanLanduyt. Very few people get to see the area that she jokingly refers to as Atlanta's attic.
The other experience is a comprehensive tour of the museum that focus on their historic homes including Smith Farm, an 1860s cabin, and a home from the 1920s. "It's a tour that connects the histories of the people who lived in these homes, were enslaved at these sites or worked in these sites and connects a lot of history through homes," says VanLanduyt. "So it's again, that little bit of behind-the-scenes in a way, it's connecting through stories and through artifacts."
Just because these experiences are offered through Airbnb doesn't mean that they're only for tourists. VanLanduyt thinks they'll especially appeal to people who are new to Atlanta and want to learn more about the city's history.
We could all use more exposure to this our city's history, VanLanduyt says. "Particularly right now, these are the stories of the people who shaped what we have now, and that's the responsibility that we have to shape the future for people who will be here after us," she says.  The history center hopes that when people see the artifacts up close and learn from their stories, they'll feel connected to the city in a new way. "We want to inspire people to think of themselves as history makers and to understand their impact," says VanLanduyt.