Arts | Film, Music, & Entertainment | Sports | Legends
ARTS
Susan V. Booth
Jennings Hertz Artistic Director
Alliance Theatre
For the past 17 years Susan Booth has brought national attention to Atlanta's theater scene as artistic director of the Alliance Theatre, where she's launched six productions to Broadway, won a Regional Theatre Tony Award, and directed world premieres by Pearl Cleage, Natasha Trethewey, John Mellencamp, and Stephen King. Booth has directed productions at theaters including the Goodman, the La Jolla Playhouse, and the Actors Theatre of Louisville, and has taught at Northwestern, DePaul, and Emory.
Education: Denison University, Northwestern University (MA)
Lesson learned: Had carefully mapped out how childbirth and maternity leave were going to fit perfectly into my work schedule. Then my kid showed up two months premature.
Favorite travel destination: Barcelona, with Amsterdam a close second
Favorite movie: Wall-E gets me every time.
First job: Lifeguard. Spent several summers—really, far too many—teaching lessons, wearing mirrored Ray-Bans, and swinging a whistle.
Hidden talent: I'm still a pretty fast swimmer.
---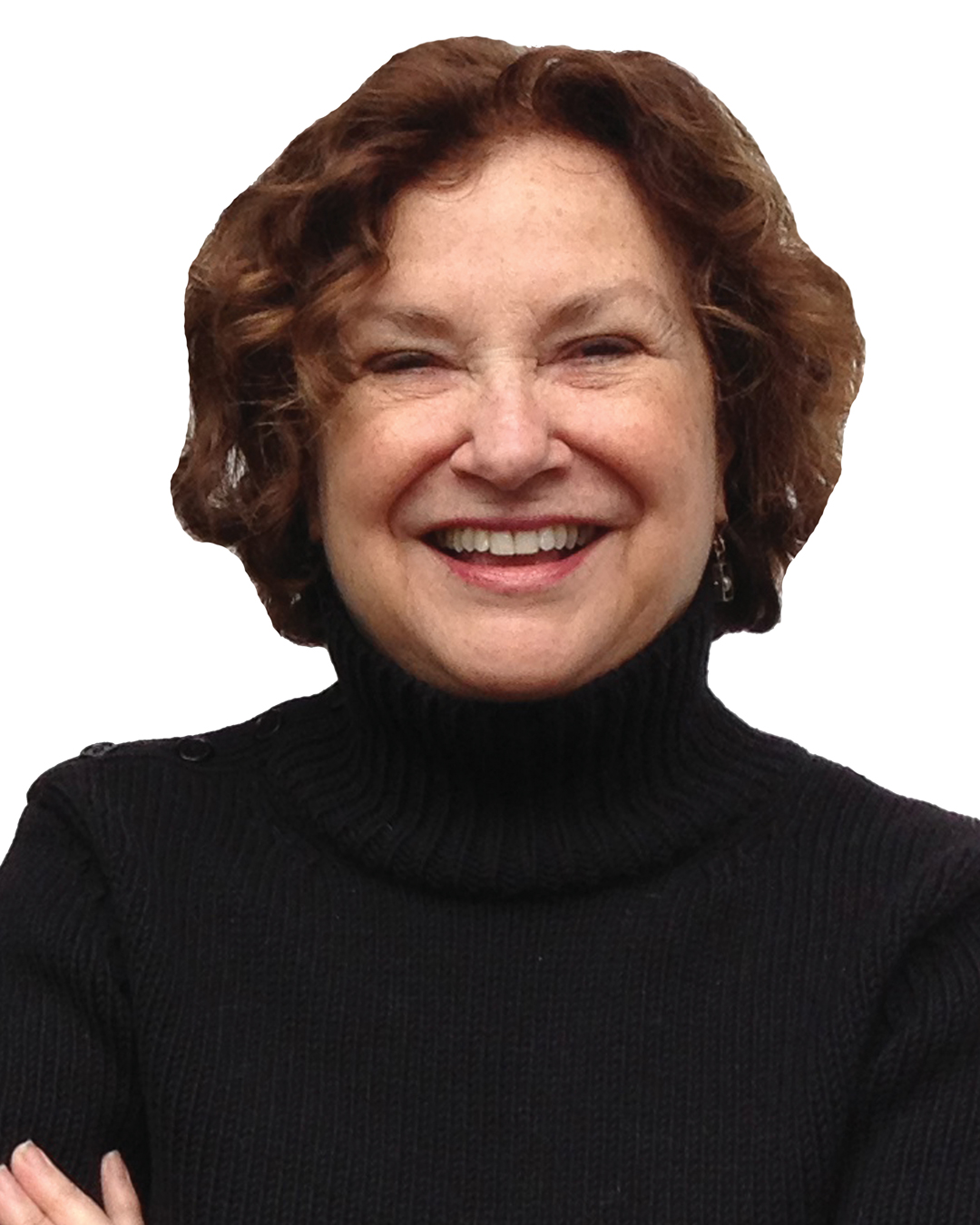 Susan Bridges
Owner and Director
Whitespace Gallery
For 15 years, Atlanta native Susan Bridges curated pop-up shows around the city in churches, U-Haul facilities, shipping containers, and an underground parking garage. In 2006 she opened Whitespace Gallery in a former carriage house behind her Victorian home in Inman Park. Today the gallery represents more than 40 local and national artists, who've shown work at the Smithsonian Institution, the Venice Biennale, and Art Basel Miami Beach.
Education: University of Tennessee at Chattanooga
First job: Receptionist, ad agency
What I'd tell my 18-year-old self: Everything's going to be okay.
Few people know: I love to dance.
Favorite Atlanta place to visit: My garden
---
Andrea Barnwell Brownlee
Director
Spelman College Museum of Fine Art
As director of the Spelman College Museum of Fine Art since 2001, curator and art historian Andrea Barnwell Brownlee has highlighted work by women artists of the African diaspora including Faith Ringgold, Carrie Mae Weems, and Amalia Amaki. She's also piloting a curatorial studies program at Spelman. Brownlee is an alum of the Getty Leadership Institute and a member of the Association of Art Museum Directors. She received the 2013 David C. Driskell Prize, a MacArthur Curatorial Fellowship at the Art Institute of Chicago from 1998 to 2000, and the inaugural Nexus Award from the Atlanta Contemporary Art Center in 2010.
Education: Spelman College, Duke University (MA, PhD)
---
Monica Campana
Founder and Executive Director
Living Walls
A native of Peru, Monica Campana moved to the United States in 1998. As the founder and executive director of the mural program Living Walls, The City Speaks, she's facilitated the creation of more than 100 public murals throughout the metro Atlanta area from a diverse array of national and international artists. Campana has also served as curator at WISH ATL and project manager for Philadelphia's Open Source, and curated an exhibition at Moscow's Artmossphere biennale.
---
Pearl Cleage
Writer
Pearl Cleage is an award-winning playwright, essayist, journalist, poet, and fiction writer whose work is often set in Atlanta's West End neighborhood. Her debut novel, What Looks Like Crazy on an Ordinary Day, became a New York Times bestseller and was selected for Oprah's Book Club in 1998. In 2013 Cleage was named playwright in residence at Atlanta's Alliance Theatre, which had previously commissioned her plays Blues for an Alabama Sky and Flyin' West. In the 1970s Cleage worked as a speechwriter and press secretary for Atlanta mayor Maynard Jackson and became a columnist for the Atlanta Journal-Constitution. Her papers are housed in the Emory University archives.
Education: Spelman College
---
Brian Clowdus
Founder and CEO
Serenbe Playhouse
Founder, CEO, and artistic director Brian Clowdus grew the budget of Serenbe Playhouse from $40,000 to $2 million in its first 10 years—making the outdoor, site-specific theater company one of the most successful nonprofits in the nation. Under Clowdus's leadership, Serenbe has earned mentions in the New York Times, Fast Company, and Playbill, and as a performer and director himself, Clowdus has worked across the U.S. as well as in Tokyo, London, the Caribbean, and elsewhere.
Education: Amherst College, University of South Carolina (MFA)
Hometown: Hokes Bluff, Alabama
Hobbies: Antiquing, and renovating my 1905 Victorian home
First job: Cruise ship singer
Who'd play me in a biopic: A young Rupert Everett
Favorite travel destination: Panama City Beach: I am a redneck at heart!
---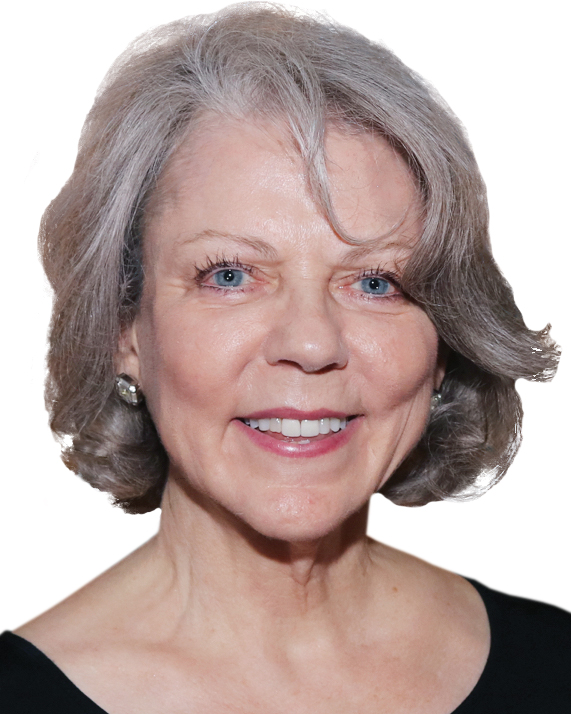 Annette Cone-Skelton
President, CEO, and Director
Museum of Contemporary Art of Georgia
Annette Cone-Skelton founded the Museum of Contemporary Art of Georgia in 2000 with a mission to support the state's artists. MOCA GA is currently home to more than 1,000 pieces, as well as a library and a voluminous archive. A longtime educator, curator, and editor, Cone-Skelton is also a respected artist whose work is collected in the National Museum of Women in the Arts and the High Museum, among other places. She received the Governor's Award for the Arts & Humanities in 2012.
Education: Atlanta College of Art
Hometown: LaGrange, Georgia
Hidden talent: Played the French horn in high school
Favorite Atlanta place to visit: Atlanta Botanical Garden
Charities: Hambidge Center for the Creative Arts & Sciences, Idea Capital, MOCA GA
Favorite travel destination: Barcelona
---
Lisa M. Cremin
Director, Community Advancement
Community Foundation for Greater Atlanta
As director of community advancement for the Community Foundation for Greater Atlanta, Lisa Cremin oversees an innovative suite of programs serving local arts organizations—including the Metropolitan Atlanta Arts Fund, which supports small to midsized groups with operating budgets of less than $2 million. Cremin previously worked at Christie's International and the Weston Gallery, and created visual arts programs for both the 1984 and 1996 Olympic Games in partnership with Olympic sponsors.
Education: Hamilton College
Hometown: Winnetka, Illinois
Notable achievements: Governor's Award for the Arts & Humanities (2016), YWCA of Greater Atlanta Academy of Women Achievers (2014), Atlanta Contemporary Art Center Nexus Award (2012)
Few people know: I once worked as Ansel Adams's art dealer.
Why I chose this work: I love the arts and I learned the hard way that I wasn't a great artist myself. I firmly believe that the arts have an unparalleled impact on people's lives.
---
Kevin Gillese
Artistic Director
Dad's Garage Theatre
Kevin Gillese has been artistic director of Dad's Garage Theatre since 2010. Founded in 1995, the company launched an award-winning production studio called Dad's Garage TV under Gillese's leadership, and raised $169,000 through a Kickstarter campaign to buy its first piece of real estate: a former church in the Old Fourth Ward. Among many other projects, he directed Two Gentlemen of Lebowski—the only production approved by the Coen brothers—and cowrote and directed Musicals Suck: The Musical.
Education: University of Alberta, Humber College
Hometown: Edmonton, Alberta
Why I chose this work: The world can be a difficult place sometimes, and it is rewarding to work in a field centered on joy and happiness.
Best advise received: If you can't get out of it, get into it.
First job: Ski instructor
Favorite book: The Corrections by Jonathan Franzen
Favorite Atlanta place to visit: Clermont Lounge
---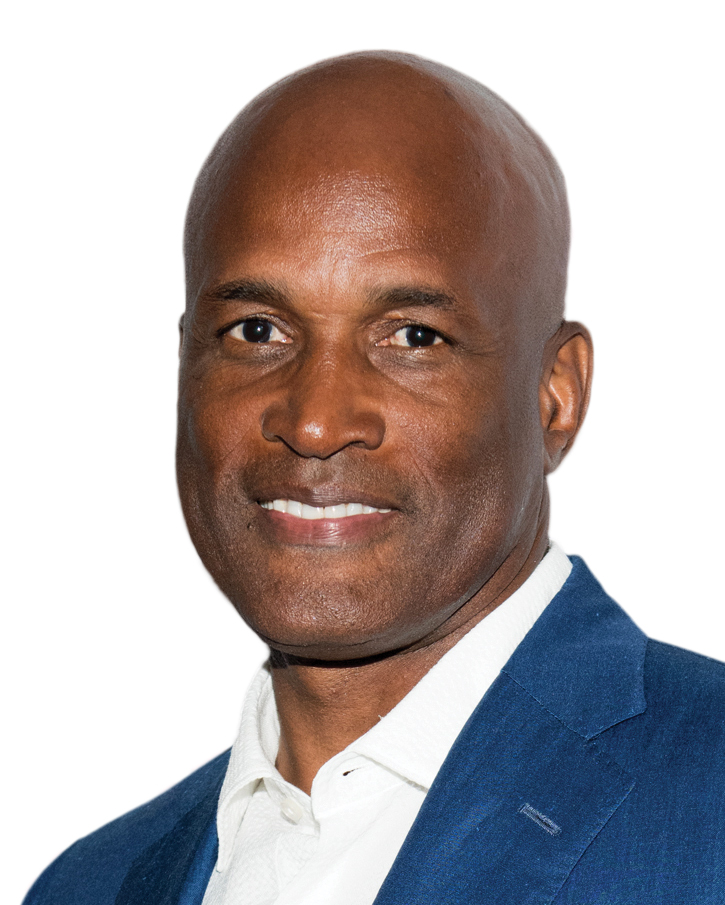 Kenny Leon
Artistic Director
Kenny Leon's True Colors Theatre Company
Kenny Leon is the artistic director of Atlanta's True Colors Theatre Company, which he cofounded with Jane Bishop in 2002 following 11 years as artistic director of the Alliance Theatre. Leon is a Tony Award-winning film and theater director whose Broadway credits include Fences, A Raisin in the Sun starring Denzel Washington, and The Mountaintop starring Samuel L. Jackson and Angela Bassett. The author of a memoir, Take You Wherever You Go, he is currently directing Kerry Washington and Steven Pasquale on Broadway in American Son. He plans to step down and become artistic director emeritus of True Colors next season.
Education: Clark Atlanta University
Notable achievements: Stage Directors and Choreographers Foundation Mr. Abbott Award (2017), Drama League Julia Hansen Award for Excellence in Directing (2010)
---
Michael Rooks
Wieland Family Curator of Contemporary and Modern Art
High Museum of Art
Since joining the High Museum in 2010, Michael Rooks has curated or managed more than 33 exhibitions and increased the museum's collection by a quarter, including work by Anish Kapoor, Kiki Smith, and Kara Walker. He was also commissioner and cocurator of the U.S. pavilion at the 12th International Architecture Exhibition at the 2010 Venice Biennale. A 2015 Atlanta Contemporary Nexus Award winner, Rooks previously held curatorial positions at the Museum of Contemporary Art Chicago, Honolulu's Contemporary Museum, and the Honolulu Academy of Arts.
Education: School of the Art Institute of Chicago (MA)
Hometown: Ottawa, Illinois
First job: Paper route
Lesson learned: The necessity of compromise to enjoy the pleasure of consensus-building
Few people know: Have been together with my partner for more than 26 years
Bucket list: Vietnam and Cambodia
Who'd play me in a biopic: Since it's pure fantasy, I choose Bruce Lee—why not?
---
Lain Shakespeare
Corporate Citizenship Director
Mailchimp
As Mailchimp's director of corporate citizenship, Lain Shakespeare leads a program that now invests $2 million a year in the Atlanta community. Another of Shakespeare's initiatives, Mailchimp Community College, is a partnership with the Community Foundation for Greater Atlanta that connects employees with civic leaders with the aim of fostering greater equity. A native of Decatur, Shakespeare was formerly executive director of the Wren's Nest, dedicated to the legacy of his great-great-great-grandfather, the folklorist Joel Chandler Harris.
Education: Kenyon College
First job: Summer-league swim coach at Cherokee Town Club
Favorite book: Absalom, Absalom! by William Faulkner
Favorite travel destination: Taking Amtrak to New Orleans
Who'd play me in a biopic: Robert Redford 40 years ago, or present-day Tilda Swinton
---
Doug Shipman
President and CEO
Woodruff Arts Center
Doug Shipman has been president and CEO of the Woodruff Arts Center since 2017, overseeing the operations of the Alliance Theatre, Atlanta Symphony Orchestra, and High Museum of Art. Previously he was the CEO and managing director of BrightHouse, a business unit of the Boston Consulting Group, and founding CEO of the Center for Civil and Human Rights, whose board he still sits on. Shipman also serves on the boards of the Carter Center and the Midtown Alliance.
Education: Emory University, Harvard University Kennedy School of Government (MPP), Harvard Divinity School (ThM)
Hometown: Bull Shoals, Arkansas
Best advise received: From former mayor Shirley Franklin: "Integrity first and always."
Hidden talent: I can wiggle my ears.
Lesson learned: The process of change matters as much as the change itself.
Favorite movie: North by Northwest
Bucket list: Hiking in New Zealand
Favorite Atlanta place to visit: Martin Luther King Jr. Collection gallery at the Center for Civil and Human Rights
---
Robert Spano
Music Director
Atlanta Symphony Orchestra
Robert Spano has led the Atlanta Symphony Orchestra since 2001, and since 2011 has also served as music director of the Aspen Music Festival and School. For the 2018-2019 season, Spano made his debut at the Metropolitan Opera, leading the U.S. premiere of Nico Muhly's Marnie. Spano has also led performances at Carnegie Hall and Lincoln Center, and garnered six Grammys for his work with the ASO. He's one of only two classical musicians in the Georgia Music Hall of Fame.
Education: Oberlin Conservatory of Music, Curtis Institute of Music
Hometown: Elkhart, Indiana
First job: Professor, Bowling Green State University
Toughest challenge: ASO lockouts
Favorite TV show: The Golden Girls
Favorite travel destination: Scotland
Favorite Atlanta place to visit: Piedmont Park
Who'd play me in a biopic: Al Pacino
---
Lauri Stallings
Founding Artist
glo
As the founder of the dance company glo, conceptual artist and choreographer Lauri Stallings has transformed the Atlanta dance scene, collaborating with artists including Robert Spano, Janelle Monáe, and Big Boi. Stallings's work has been commissioned and presented by venues including the Center for Civil and Human Rights, the High Museum of Art, Art Basel Miami Beach, and the Zuckerman Museum of Art. In 2017 she received the Hudgens Prize from the Hudgens Center for Art & Learning.
Education: Point Park University
Hometown: Gainesville, Florida
Toughest challenge: We lost my oldest brother to AIDS.
Favorite TV show: Deadwood
Favorite travel destination: Alaska
Bucket list: Take a three-year break from art-making to volunteer/live at a rhino sanctuary in Sudan
Favorite Atlanta place to visit: Chattahoochee River
Who'd play me in a biopic: Cate Blanchett or Virginia Coleman
---
Mary Stanley
Founder and Curator
Mary Stanley Studio
Mary Stanley founded the Mary Stanley Studio in 2004, and has long been a vibrant presence on the Atlanta art scene—as a private art consultant, artist representative, and curator who's organized shows at the Atlanta Legal Aid Society, Hathaway Contemporary Gallery, and Museum of Contemporary Art of Georgia. She serves on the boards of MOCA GA and the Lamar Dodd School of Art at the University of Georgia, and is board president of Atlanta Celebrates Photography. In 2006 Stanley started the Young Collectors Club, a networking group for young professionals interested in contemporary art. Stanley worked in nursing and hospital administration before launching her second career in the arts.
Education: Duke University, Emory University (MSN)
---
Rand Suffolk
Nancy and Holcombe T. Green Jr. Director
High Museum of Art
Rand Suffolk became director of the High Museum of Art in 2015 with the goal of fostering growth, inclusivity, and collaboration. During his tenure, the museum has increased economic and racial diversity among patrons in part by reducing admission fees, and built strategic partnerships with more than 30 local nonprofit organizations. The High has also added more than 1,500 objects to its collection. Previously Suffolk was director of the Philbrook Museum of Art in Tulsa, Oklahoma.
Education: Connecticut College, Columbia University (MA), Bryn Mawr College (MA)
Hometown: Tallmadge, Ohio
First job: Waiter
Best advice received: Always live within walking distance of the office.
Hobbies: Cycling
---
John Welker
Artistic and Executive Director
Terminus Modern Ballet Theatre
With four other veterans of the Atlanta Ballet, John Welker cofounded Terminus Modern Ballet Theatre in 2017 after a long career in dance. Debuting as a professional dancer at age 16, the Ohio native spent 22 years as a principal dancer for the Atlanta Ballet, where he performed lead roles in productions including Romeo and Juliet, Giselle, The Four Seasons, and Seven Sonatas. In 2010 he founded the contemporary dance company Wabi Sabi, which commissioned 35 new works over seven years.
Education: Kennesaw State University
Why I chose this work: Dance combines athleticism, spirituality, science, and art into the human form, and when combined, dance becomes a powerful communicator—there is nothing else like it.
First job: Newspaper route with the Columbus Dispatch
Hidden talent: I can hit a high G-flat into an F-sharp with my voice. It's extraordinarily terrible.
Favorite movie: The Godfather: Part II
What I'd tell my 18-year-old self: Get some sleep. You're going to need it.
---
FILM, MUSIC, & ENTERTAINMENT
Kris Bagwell
Executive Vice President
EUE/Screen Gems Studios
Kris Bagwell is executive vice president of EUE/Screen Gems Studios, which operates a 10-stage, 33-acre film and television studio complex in the Southside area. An Atlanta native and an early player in the city's booming film industry, Bagwell launched the facility in 2010, and has managed production infrastructure for Lionsgate, Sony, 20th Century Fox, and others. In 2015 Bagwell helped form the Georgia Studio & Infrastructure Alliance, which provides legislative advocacy and education guidance for the film and TV industry statewide.
Education: Cornell University
First job: Busboy
Toughest challenge: Type 1 diabetes for 32 years. It's an everyday battle, and another full-time job.
Favorite movie: Lawrence of Arabia
Favorite travel destination: Ireland
Charities: Juvenile Diabetes Research Foundation
Who'd play me in a biopic: Brendan Fraser
---
Kenny Blank
Executive Director
Atlanta Jewish Film Festival
Kenny Blank is executive director of the Atlanta Jewish Film Festival—the largest film festival in Atlanta and the world's largest Jewish film fest. A communications and journalism veteran, Blank worked for Atlanta mayors Maynard Jackson and Bill Campbell in the early 1990s, and won an Associated Press award for special coverage of the 1996 Olympics as a producer at WSAV-TV in Savannah. Most recently Blank was an executive producer for WXIA-TV, where he received an Emmy for breaking-news coverage.
Education: New York University
Hometown: Atlanta, Georgia
Best advice received: Four things that can never be recovered: the stone after it's thrown, the word after it's spoken, the occasion after it's missed, and the time after it's gone.
Favorite movie: Lawrence of Arabia
Favorite vacation destination: Hilton Head Island, South Carolina
Who'd play me in a biopic: Jake Johnson
---
Christopher Bridges (Ludacris)
Musician and Actor
Rapper and actor Ludacris was born Christopher Brian Bridges in Champaign, Illinois, and moved to Atlanta as a teenager. One of the first Dirty South rappers to achieve mainstream success, Ludacris rose to the number four slot on the U.S. Billboard 200 with his 2000 major-label debut, Back for the First Time. Forbes has included Ludacris more than once on its annual Hip-Hop Cash Kings list, citing his diversified income streams including album sales, Soul by Ludacris headphones, Conjure cognac, and acting roles in the Fast and the Furious movie franchise. He founded the Atlanta record label Disturbing tha Peace and has won Screen Actors Guild, MTV Video Music, and Grammy awards. In 2002 Ludacris started the Ludacris Foundation, which uses music and the arts to connect with urban youth.
Education: Georgia State University
---
Zac Brown
Musician
Zac Brown Band
Georgia musician Zac Brown's eponymous Southern-rock band has won three Grammys, including Best New Artist in 2009, and sold more than 30 million singles and 9 million albums. The group currently holds the record for most consecutive sold-out shows at Boston's Fenway Park. Zac Brown Band has had five consecutive albums reach the top 10 of the Billboard 200 and four consecutive albums debut at number one on Billboard's Top Country Albums chart.
First job: I was a counselor at Camp Glisson in North Georgia. Working at this camp is where I found my love of music and my passion to open a camp of my own one day. I'm proud to say Camp Southern Ground, down in Fayetteville, just celebrated its first summer of weeklong overnight camps.
Hidden talent: I can do a pretty decent pterodactyl call.
Favorite travel destination: Anywhere that I can be outdoors
Charities: I'm a huge advocate for veteran support services. At Camp Southern Ground, when we aren't in camp season, we run programming for our military veterans.
---
Radric Davis (Gucci Mane)
Musician
Born Radric Davis in Bessemer, Alabama, the rapper known as Gucci Mane moved to East Atlanta at the age of nine and is considered one of the architects, along with T.I. and Jeezy, of trap music. In a dozen studio albums, Gucci Mane has collaborated with artists as diverse as Marilyn Manson, Drake, Lil Wayne, and Selena Gomez, and is credited with boosting the careers of Nicki Minaj, Future, and Young Thug. He's also the author of a 2017 memoir, The Autobiography of Gucci Mane, that helped fuel his career reinvention following a three-year stint in prison. Last year Gucci Mane launched a clothing line, Delantic.
---
Jermaine Dupri
Musician and Producer
So So Def Recordings
A renowned producer, singer, and songwriter, Jermaine Dupri founded So So Def Recordings in 1993 as a joint venture with Columbia Records—and helped put Atlanta on the national hip-hop map. Dupri has produced and written hits for Kris Kross, Monica, Usher, Jay-Z, Janet Jackson, and Mariah Carey, and released several albums of his own. In 2018 he joined the Songwriters Hall of Fame as the youngest songwriter ever inducted, at age 45—and only the second hip-hop artist following Jay-Z.
Hometown: Asheville, North Carolina
---
Donald Glover
Actor, Writer, Director, and Musician
Raised in Stone Mountain, Donald Glover is the creator, writer, producer, and director of the FX series Atlanta, which debuted in 2016 and has received numerous Emmy and Golden Globe awards. As an actor, he's appeared in Magic Mike XXL, Spider-Man: Homecoming, The Martian, and Solo: A Star Wars Story. Glover joined the writing team of the NBC sitcom 30 Rock while he was a student at New York University, and his musical alter ego, Childish Gambino, has garnered seven Grammy nominations, winning an award for "Redbone." In 2017 Glover was named among Time's 100 Most Influential People.
Education: New York University
---
Clifford Harris (T.I.)
Musician
Rapper and actor Clifford Joseph Harris Jr., aka T.I., is the winner of three Grammy Awards and the cofounder and co-CEO of Grand Hustle Records. Known as one of the architects of trap music, T.I. has released 10 studio albums, with seven reaching the top five in the Billboard 200 chart. He's also been active as a community advocate, helping with Hurricane Katrina relief efforts, supporting youth programs, and working to bring business and economic development to underserved Atlanta neighborhoods. An Atlanta native, T.I. has also acted in the films Ant-Man and the Wasp, ATL, and American Gangster.
---
Brent Hinds
Guitarist and Singer
Mastodon
Brent Hinds is one of two guitarists in Mastodon, which formed in Atlanta in 2000, and which Rolling Stone described as the "most important new band in metal." In 2009, NPR chose Mastodon's second album, Leviathan, as one of the 50 most important albums of the past decade. Nominated for five Grammys, the band won in 2018 for Best Metal Performance. Hinds has appeared with his bandmates as Wildlings in Game of Thrones. He's also a member of the psychedelic rockabilly band Fiend without a Face, as well as Giraffe Tongue Orchestra and West End Motel.
Hometown: Pelham, Alabama
---
Jay Jenkins (Jeezy)
Musician
Jay Wayne Jenkins, aka Jeezy and Young Jeezy, is an influential Southern rapper who, along with T.I. and Gucci Mane, helped popularize trap music and solidified Atlanta's prominence in Southern-created hip-hop. Jeezy's debut album, 2005's Let's Get It: Thug Motivation 101, sold more than a million records, and he's collaborated with artists including Rihanna, Usher, and Akon. Along with his solo work, Jeezy performs with United Streets Dopeboyz of America.
---
Kevin Lee (Coach K)
Cofounder and Chief Operating Officer
Quality Control Music
Kevin Lee, aka Coach K, is the cofounder and chief operating officer of Quality Control Music and the manager of some of Atlanta's biggest hip-hop stars.His roster of acts has included Migos, Lil Yachty, Jeezy, and Gucci Mane. With his Quality Control partner, CEO Pierre "Pee" Thomas, Coach K also runs the music and entertainment management firm Solid Foundation.
Education: Saint Augustine's University
---
Janelle Monáe
Musician
With albums including The ArchAndroid, The Electric Lady, and Dirty Computer, Janelle Monáe creates music that pushes the boundaries of rock, funk, hip-hop, R&B, and electronica. As a musical innovator, the six-time Grammy nominee has been influenced by Prince, Stevie Wonder, and George Clinton, and is the founder of the Atlanta record label Wondaland. Monáe is also an actress (Moonlight, Hidden Figures), CoverGirl model, and activist who's spoken up on behalf of LGBTQ rights and raised money for Flint, Michigan, following the contamination of its water.
Hometown: Kansas City, Kansas
---
Antwan Patton (Big Boi)
Musician
Antwan André Patton, aka Big Boi, is a songwriter, rapper, record producer, and actor. As the iconic Southern hip-hop duo OutKast, Big Boi and collaborator André 3000 created a string of platinum-selling albums, won six Grammys, and created the soundtrack for the 2006 film Idlewild—which the pair also starred in. Big Boi's first solo album, Sir Lucious Left Foot: The Son of Chico Dusty, debuted at number three on the Billboard 200 chart upon its release in 2010. He's collaborated with Missy Elliott, Beyoncé, and Jay-Z, and helped launch the careers of Janelle Monáe and Killer Mike. Born in Savannah, Big Boi is also the founder and CEO of the Big Kidz Foundation, which is dedicated to promoting leadership skills, fostering exposure to the humanities, and developing social consciousness in young people.
---
Mac Powell
Musician
Mac Powell and the Family Reunion
Singer, songwriter, and producer Mac Powell moved to Atlanta from his hometown of Clanton, Alabama, in high school—and it was here that he created the contemporary Christian rock band Third Day, which helped transform Christian music. In 25 years together, Third Day sold 10 million albums, won four Grammy Awards, and was inducted into the Georgia Music Hall of Fame. Powell's next project, launched in early 2018, is Mac Powell and the Family Reunion, a Southern roots-inspired band that blends gospel, country, and rock. Powell has also released music as a solo country artist; his album Southpaw featured songs cowritten with Travis Tritt and Darius Rucker.
Education: Kennesaw State University
---
Usher Raymond
Musician
Usher Raymond began singing as a child in church choirs in Chattanooga, later rising to worldwide fame with the release of his 1997 album My Way, which spawned his first Billboard Hot 100 single, "Nice & Slow." The winner of two Grammys and a slew of other music awards, Usher is one of the bestselling musical artists of all time, and has been inducted into the Georgia Music Hall of Fame. He's also appeared in television shows including The Bold and the Beautiful, in films including The Faculty and In the Mix, and in the Broadway musical Chicago. A philanthropist, art collector, and part owner of the Cleveland Cavaliers, Usher is also the founder of the New Look Foundation, dedicated to empowering underserved youth through education and mentorship.
---
Michael Render (Killer Mike)
Musician
Run the Jewels
Michael Render might be as famous for his activism as for his music: Raised in the Adamsville-Collier Heights neighborhood, the Grammy-winning rapper served on Keisha Lance Bottoms's mayoral transition team and was a prominent supporter of Bernie Sanders's presidential bid. Render's advocacy on behalf of the #BankBlack movement helped move an estimated $60 million to black-owned banking institutions, and he was recently appointed to the board of the High Museum of Art. Render performs as Killer Mike in the hip-hop duo Run the Jewels.
First job: Chuck E. Cheese's
Best advice received: Alice Mary Johnson, an executive of the Atlanta Area Commission on Children and Youth, taught me how radical Martin Luther King was. She and James Orange, an organizer with King, raised me in terms of my politics.
Hidden talent: I was a visual artist first.
Hobbies: I collect and take photos of toy cars.
Favorite book/film: The Outsiders by S.E. Hinton and the Godfather movies
What I'd tell my 18-year-old self: Not to become a father before you can take care for yourself, your child, and your partner.
---
Will Packer
Film Producer
Will Packer Productions
One of the most successful African American film producers in the business, Will Packer has had 10 films open at number one, including Ride Along, No Good Deed, Think Like a Man, Takers, and Obsessed. Packer's films have grossed more than $1 billion; Girls Trip set box office records and his latest, Night School, grossed more than $27 million on opening weekend. Packer was also an executive producer of Straight Outta Compton and is a member of the Academy of Motion Picture Arts and Sciences.
Education: Florida A&M University
---
Frank Patterson
President
Pinewood Atlanta Studios
Since 2016, Frank Patterson has been president of Pinewood Atlanta Studios, a 700-acre production facility in Fayetteville, where he oversees film, television, music, video game, and digital operations. Patterson was previously cofounder and chief creative officer of Pulse Evolution, a digital media company that creates computer-generated likenesses of real people (such as a Michael Jackson hologram at the 2014 Billboard Music Awards). A longtime mentor to up-and-coming filmmakers, Patterson teaches at Florida State University's College of Motion Picture Arts, where he served as dean from 2003 to 2016.
Education: Baylor University (MA)
---
Tyler Perry
Actor, Director, and Producer
Tyler Perry Studios
One of the most commercially successful African American filmmakers in history, Tyler Perry created his famous character Madea on the stage before bringing her to the screen in 2005's Diary of a Mad Black Woman, which grossed more than $50 million. In 2008 in Atlanta, he opened Tyler Perry Studios—the country's first major African American-owned film studio. In addition to continuing to make successful films in the Madea franchise, Perry has created television shows including House of Payne, served as an executive producer of the Lee Daniels film Precious, and starred in David Fincher's Gone Girl, among other acting projects.
Hometown: New Orleans, Louisiana
---
Ryan Wilson
Cofounder and CEO
The Gathering Spot
As CEO of the Gathering Spot, which he cofounded with T.K. Petersen, Ryan Wilson oversees a private membership club billing itself as a home for Atlanta's creative class, business professionals, and entrepreneurs. Wilson and Petersen raised more than $3 million in private capital to open the space in 2016 in a former rail car turnaround. An Atlanta native, Wilson was recognized in 2017 as the Atlanta Business Chronicle's Small Business Person of the Year.
Education: Georgetown University, Georgetown University Law Center (JD)
First job: Working at my parents' first company, Ryla Teleservices, at the age of 14. I was responsible for updating the business records for one of their largest clients.
Best advice received: Overwhelm the problem. Work aggressively to find solutions.
Few people know: I've been known to wait in line a time or two for new releases of tech products or sneakers.
Favorite TV show: The Wire
Favorite travel destination: South Africa
Charities: Peace Preparatory Academy, Hands On Atlanta
Who'd play me in a biopic: Donald Glover
---
SPORTS
Carlos Bocanegra
Vice President and Technical Director
Atlanta United
In 2015, Carlos Bocanegra joined Atlanta United as vice president and technical director following a 15-year career as a professional soccer player for teams including the Chicago Fire and Chivas. Bocanegra was a two-time FIFA World Cup team member. At Atlanta United, he helps oversee noncoaching soccer operations including development and implementation of a worldwide scouting network and oversight of player wellness and rehabilitation. Bocanegra is also a member of the extended executive leadership team for the Arthur Blank Family of Businesses.
Education: University of California, Los Angeles
Hometown: Rancho Cucamonga, California
First job: Pizza Royal
Best advice received: Always do your best—you never know who is watching.
Charities: Children's Healthcare of Atlanta
---
Mary Brock
Co-owner
Atlanta Dream
Mary Brock is the co-owner, with Kelly Loeffler, of Dream Too—the only all-female ownership group in Atlanta professional sports. The group's WNBA team, the Atlanta Dream, were 2010 and 2011 Eastern Conference champions. An active philanthropist and community leader, Brock serves on the boards of Usher's New Look Foundation, Spelman College, the Atlanta Symphony Orchestra, and the Metro Atlanta Chamber of Commerce, as well as Horizons National, a program for underserved youth that focuses on narrowing the learning achievement gap.
Education: Miami University (MS)
Hometown: Moss Point, Mississippi
---
Stephen Cannon
CEO
AMB Group
In 2016, Stephen Cannon was named CEO of AMB Group, leading the for-profit arm of Home Depot cofounder Arthur M. Blank's family of businesses, including the Atlanta Falcons, the Atlanta United, Mercedes-Benz Stadium, and the PGA Tour Superstore. Previously Cannon served as president and CEO of Mercedes-Benz USA, which generated record sales under his leadership, with annual revenues exceeding $20 billion. Cannon also oversaw the relocation of MBUSA's headquarters from New Jersey to metro Atlanta. An Army veteran who served as a first lieutenant in West Germany during the fall of the Iron Curtain, Cannon speaks fluent German and graduated with academic honors from West Point.
Education: United States Military Academy
Hometown: Paterson, New Jersey
---
Dan Corso
President
Atlanta Sports Council
Dan Corso is president of the Atlanta Sports Council, the arm of the Metro Atlanta Chamber of Commerce that serves as a recruiter for major regional, national, and international sporting events. The ASC was instrumental in the selection of Atlanta as the site for the 2018 College Football Playoff National Championship, Super Bowl LIII in 2019, and the 2020 NCAA Men's Final Four. Corso is also president of the Atlanta Football Host Committee, which helped plan the CFP National Championship. He serves on the boards of the Atlanta Convention & Visitors Bureau and College Football Hall of Fame. Prior to joining the ASC in 1999, Corso was vice chair of the festival division for the 1998 Chick-fil-A Peach Bowl.
Education: Florida State University
---
Darren Eales
President
Atlanta United
As the first president of Atlanta United, Darren Eales led the soccer club in its record-breaking 2017 inaugural season. In addition to assembling the club's front office and developing its brand identity, Eales oversaw United as its team members scored the fifth-most goals in league history. A former professional footballer and an expert in sports law, Eales was named Ivy League Player of the Year while at Brown University, and played for the Hampton Roads Mariners, Hershey Wildcats, and New York Centaurs.
Education: Brown University, University of Cambridge (MA)
Hometown: Cambridge, England
First job: Worked on a farm (I lasted for 3 days!)
Favorite book: The Luck of the Bodkins by P.G. Wodehouse
Favorite film: Clueless
Charities: Soccer in the Streets
Bucket list: Going to the Prix de l'Arc de Triomphe horse race at Longchamp
Who'd play me in a biopic: British comedian David Mitchell
---
Steve Koonin
CEO
Atlanta Hawks
As CEO since 2014, Steve Koonin oversees all business, financial, and strategic operations of the Atlanta Hawks Basketball Club and State Farm Arena, and represents the owners as the head of the organization. Under Koonin's leadership, State Farm became the new naming-rights partner for the team's venue; the newly christened State Farm Arena recently completed a $192.5 million renovation. The team also built a state-of-the-art practice and training facility at the Emory Sports Medicine Complex in Brookhaven. An Atlanta native and a veteran of the entertainment and marketing industries, Koonin previously served as president of Turner Entertainment Networks. He's a member of the executive committee of the Metro Atlanta Chamber of Commerce.
Education: University of Georgia
Board memberships: Georgia Aquarium, Rubicon Global, Fox Theatre
---
Kelly Loeffler
Co-owner
Atlanta Dream
Kelly Loeffler is co-chairman and co-founder, with Mary Brock, of the WNBA team the Atlanta Dream, the first women-owned professional sports team in Georgia. She's also CEO of the cryptocurrency trading platform Bakkt and a member of the executive management committee of Intercontinental Exchange, which she joined in 2002. An Illinois native, Loeffler sits on the boards of the Atlanta Symphony Orchestra, Grady Memorial Hospital Corporation, and Skyland Trail.
Education: University of Illinois at Urbana-Champaign, DePaul University Kellstadt Graduate School of Business (MBA)
---
Terry McGuirk
Chairman
Atlanta Braves
As chairman of the Atlanta Braves since 2001, and the team's CEO until earlier this year, Terry McGuirk oversees all aspects of the MLB franchise. Major changes during McGuirk's tenure at the helm have included the team's 2007 sale to Liberty Media and the construction of SunTrust Park, the $672 million new home the Braves moved into in 2017. McGuirk began his career in 1972 as an intern at Ted Turner's recently acquired television station in Atlanta, rising through the ranks to eventually become chairman and CEO of Turner Broadcasting System.
Education: Middlebury College
---
Rich McKay
President and CEO
Atlanta Falcons
Rich McKay became president and CEO of the Atlanta Falcons in 2011, having first been hired by owner and chairman Arthur M. Blank in 2004 to serve as the team's general manager. During McKay's tenure, the Falcons have made it to the playoffs seven times, attended three NFC Championship Games, and played in Super Bowl LI. He played a key role in the search that led to the hiring of new head coach Dan Quinn in 2015, and was instrumental in the negotiation and development of Mercedes-Benz Stadium. Prior to joining the Falcons, McKay spent 10 years as general manager of the Tampa Bay Buccaneers.
Education: Princeton University, Stetson University College of Law (JD)
---
Kirby Smart
Head Coach
Georgia Bulldogs
In 2015, Kirby Smart was appointed head football coach at the University of Georgia—his alma mater. In his first season with the Bulldogs, Smart extended the team's record to 20 straight bowl appearances; in his second, he led the team to victory over Auburn in the 2017 SEC Championship Game, becoming the youngest coach to win the title. Smart also led UGA to a defeat of the University of Oklahoma in the Rose Bowl. Previously Smart was a defensive coordinator at the University of Alabama, and has coached at Valdosta State University, Florida State University, and Louisiana State University. The son of a high school football coach, Smart played defensive back during his college career.
Education: University of Georgia, Florida State University (MS)
---
Dominique Wilkins
Vice President of Basketball and Special Adviser to the CEO
Atlanta Hawks
Represented by an 18,500-pound bronze statue at the entrance to State Farm Arena, Dominique Wilkins is one of Atlanta basketball's most celebrated players. The 13th all-time leading scorer in league history, Wilkins played 12 seasons with the Atlanta Hawks, leading the team to the playoffs in eight. Today he serves as Hawks VP of basketball and special adviser to the CEO, and offers team analysis during broadcasts on FOX Sports Southeast.
Education: University of Georgia
Hometown: Washington, North Carolina
Notable achievements: Naismith Memorial Basketball Hall of Fame, Georgia Sports Halls of Fame, Atlanta Sports Hall of Fame, National Collegiate Basketball Hall of Fame, Boys & Girls Clubs of America Alumni Hall of Fame
Inspiring person: My mom
Toughest challenge: Growing up in Baltimore with a single parent
Favorite book: If Beale Street Could Talk by James Baldwin
Bucket list: Egypt
Who'd play me in a biopic: Denzel Washington
---
LEGENDS
Hank Aaron
The former Atlanta Brave hit a career 755 home runs, surpassing Babe Ruth's long-held record of 714 in 1974. The Hall of Famer became an executive with the Braves and then with Turner Broadcasting System. He has owned several businesses, including auto dealerships and restaurant franchises. With his wife Billye, he also founded the Hank Aaron Chasing the Dream Foundation, which helps children with limited resources. In 2002 he received the Presidential Medal of Freedom.
Lucinda Weil Bunnen
Photographer Lucinda Bunnen has published seven books, including Gathered in 2018. Her images have appeared in many public collections, including the Museum of Modern Art and the Whitney Museum of American Art in New York, Pushkin Museum in Moscow, and the Smithsonian in Washington, D.C. A photography gallery at the High Museum bears her name and has displayed her work.
Peter Conlon
As president of Live Nation Atlanta, Conlon books the city's top venues, from Chastain Park to State Farm Arena. He cofounded Music Midtown in 1994 with the late Alex Cooley, whom he befriended in the late 1970s while arranging concerts for Jimmy Carter's presidential campaign. The longtime collaborators became the city's most powerful music promoters.
Bobby Cox
A former professional infielder, Cox led major league teams for three decades, racking up more than 2,500 victories before retiring in 2010. In the 1990s, he led the Atlanta Braves to 14 straight division championships, five National League pennants, and a 1995 World Series title.
Vince Dooley
Serving from 1963 to 1988, Dooley is the most successful football coach in the University of Georgia's history. Under Dooley, the Bulldogs won one national championship and six SEC championships. He also served as director of athletics from 1979 to 2004 and was the only person ever to be president of both the American Football Coaches Association and the National Association of Collegiate Directors of Athletics. His extensive community service work includes chairing the Georgia Easter Seals Society.
Fay Gold
Gold pioneered contemporary art in Atlanta. She operated one of the nation's top galleries here for nearly 30 years, staging groundbreaking exhibitions of artists such as Jean-Michel Basquiat, Cindy Sherman, Robert Rauschenberg, Alex Katz, Keith Haring, Irving Penn, Andres Serrano, and Robert Mapplethorpe.
Joel A. Katz
Chair of Greenberg Traurig's global entertainment and media practice, Katz has been ranked as the most powerful entertainment attorney in the music business by Billboard magazine. He launched his career in 1971 representing James Brown, and his clients have ranged from Justin Timberlake to Julio Iglesias. He also launched Kennesaw State University's Entertainment and Music Management Program.
Tom Key
Longtime artistic director of the Theatrical Outfit, Key has appeared on many national stages as well as those of the Alliance Theatre, Kenny Leon's True Colors Theatre, and the Atlanta Opera. He has received the Governor's Award in the Humanities and the Georgia Arts and Entertainment Legacy Award.
Camille Russell Love
Former art gallery owner Camille Russell Love has served as executive director of Atlanta's Office of Cultural Affairs since Bill Campbell was mayor. She oversees programs such as Chastain Arts Center, the city's Public Art Program (including Elevate), and the Atlanta Jazz Festival.
Billy Payne
A lawyer and real estate developer, William Porter Payne is best known as CEO of the Atlanta Committee for the 1996 Olympic Games and then president and CEO of the games themselves. He chaired Augusta National Golf Club for more than 10 years, during which women were first admitted to membership.
John Schuerholz
A Baltimore native, Schuerholz began his baseball career with the Orioles, eventually helping build a Kansas City Royals team that won the World Series in 1985. In 1991, he teamed up with Bobby Cox to help the Braves go from "worst to first" and win the National League pennant. Then from 1991 to 2005, the Braves finished first in their division in every completed season. He was the first general manager whose teams captured World Series titles in both the American League and National League.