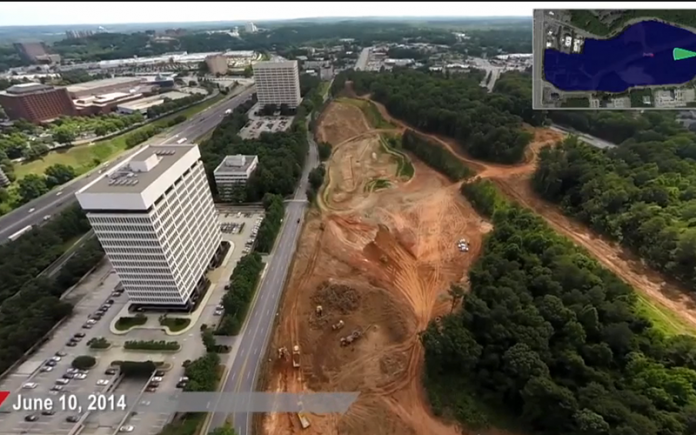 Unless you're still dizzy from the virtual flyover of the new Falcons stadium, we've got a look-in on the metro's other big sports construction project. Not to be outdone by the their soon-to-be-former in-town neighbors and true to their conservative Cobb roots, the Braves have taken a much more realistic approach to their video. There is no epic score or distracting CGI woman in a pink dress waiting alone at the corner of the bar. There's just dirt.
Grated dirt.
Piled dirt.
Beautiful trees that disappear and are replaced by more dirt.
And towards the end, emerging from the clay, a concrete foundation almost as bare as Braves roster for 2015.
Click on the image below to watch the video