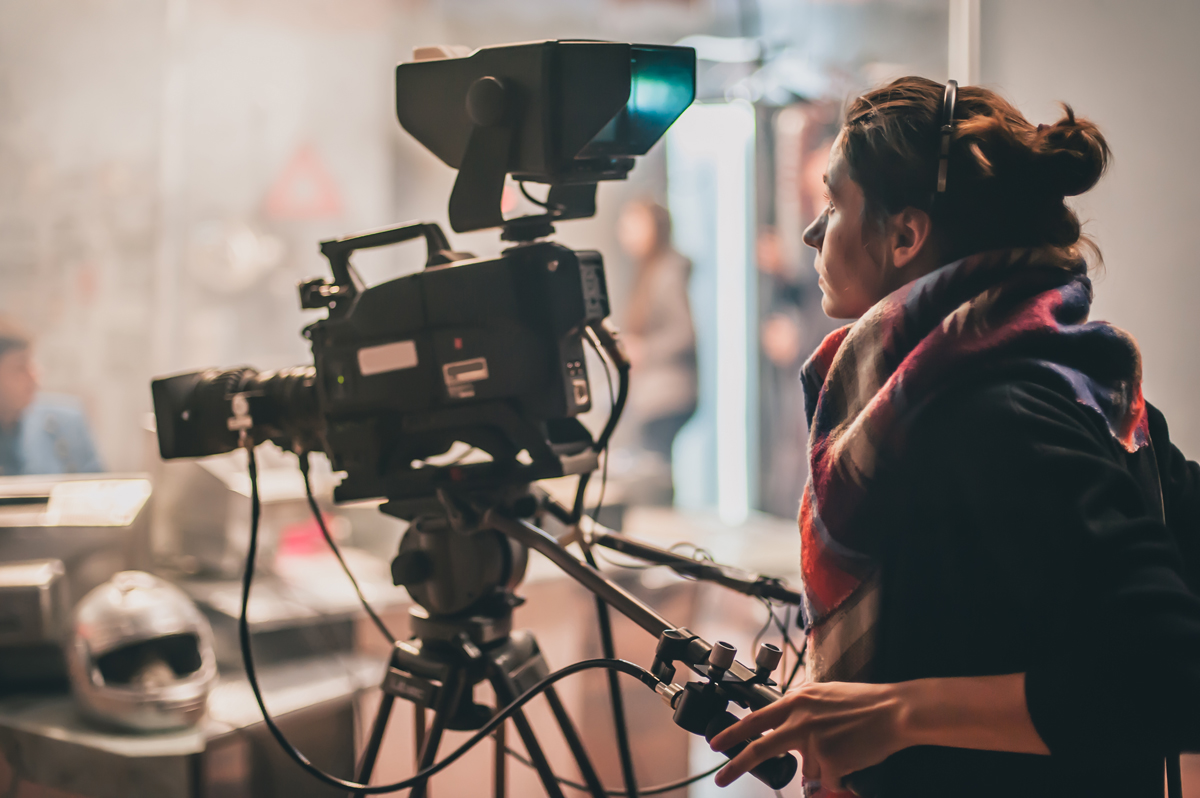 Dear Hollywood:
I respect your newfound interest in Georgia politics, really I do. But there's something I need to get off my chest. In recent weeks, you've had a lot to say about House Bill 481, the so-called "heartbeat" bill signed by Governor Brian Kemp that would ban the majority of abortions in the state beginning January 1, 2020. (The law almost certainly will be put on hold, due to legal challenges). Some of you are even signaling that you would no longer film productions here if the bill goes into effect, with one studio head, Disney's Bob Iger, going so far as to say, "I think many people who work for us will not want to work there, and we will have to heed their wishes in that regard."
I appreciate your concern, but as a politically minded mother of two who works (along with my husband) in the film industry and lives in Georgia, I'd like to suggest that you listen to the actual women you think you're looking out for. Staying put and remaining invested is the only move that makes sense for you and for us. It also stands to have far more lasting political and social effects than taking your business elsewhere.
My husband and I decided to move our family to Atlanta from Los Angeles after spending time working here in 2017. He's a production designer who grew up in Cobb County, and I'm a graphic designer who previously lived in Florida and Louisiana. Like many other film workers I know, we saw in Atlanta an opportunity to create a full and balanced life for our family—one that, for a variety of reasons, was becoming increasingly difficult to achieve in Los Angeles, the land of $700,000 starter homes.
We were thrilled to get here last fall and right away got to work on set for the second season of Cobra Kai. We also volunteered for the gubernatorial candidate who energized us and so many others with her platform of equality and fair representation. We noticed that you were here for Stacey Abrams, too, knocking on doors (Oprah!) and helping to support what was already a powerful movement. The fact that she lost the race by a mere 1.4 percent margin should be clear evidence that Georgia is not as hopelessly red as the rest of the country makes it out to be.
I should note that seven of ten Georgia voters say they oppose overturning Roe v. Wade, according to a recent Atlanta Journal-Constitution poll. And let's be clear, overturning Roe is the primary objective of HB 481 and all the other "heartbeat" bills recently passed by legislators around the country. It's part of a larger strategy to test the temperature of the new makeup of the U.S. Supreme Court.
And so, Hollywood, simply boycotting Georgia and pulling out of the state is not only shortsighted in that it financially hurts the workers you're purporting to help—it also would directly help the politicians whose stances disturb you. The anti-choice conservatives in Georgia ultimately don't care if you pull your productions—even considering that the 455 productions you filmed here in fiscal year 2018 brought $2.7 billion in direct spending. You see, they're not particularly thrilled with the influx of liberal-minded individuals you're bringing to the state.
Should you boycott Georgia, you'd be providing ample fodder for Governor Kemp and Republican lawmakers to carry on with the "liberal Hollywood elite" rhetoric that they rely on to dismiss the opinions of those working in our industry, the majority of whom are not exactly elite and many of whom are in fact Georgia residents.
It's disheartening to hear women in the industry who I admire, like The Handmaid's Tale director Reed Morano, quoted as saying: "We had no problem stopping the entire process instantly. There is no way we would ever bring our money to that state by shooting there." That was regarding her Amazon Prime drama called The Power, which supposed to be filmed in Savannah.
Might I suggest that you instead take a cue from production companies like Cherinin Entertainment, Jordan Peele's Monkeypaw Productions, J.J. Abrams's Bad Robot Productions, and Ron Howard's and Brian Grazer's Imagine Entertainment? All of them have elected to stay in Georgia and fight HB 481 by donating to organizations like the ACLU and Abrams's Fair Fight Action, which aims to ensure that all voters have access to the polls and that every vote is counted. They have chosen to stand with the 92,000 women and men working in Georgia's film industry.
Of all the Southern and Midwestern states whose legislatures are trying to punish women and doctors who believe in the right to access an abortion, there is not one where you have greater influence than in Georgia. What fight was ever won by turning your back entirely on the battalion that's most crucial to your success?
So, please: Stay and support not just us, your workers, but also all the other Georgians and Americans who don't want to lose their rights. Because if you don't, and if the widespread anti-abortion effort is successful, you'll quickly run out of states where you'll be able to film—and we'll all be making movies and television in Vancouver.

Still have questions about how HB 481 is impacting the film industry? Read our story that explains which productions have pulled out so far and how studios are responding to the law.