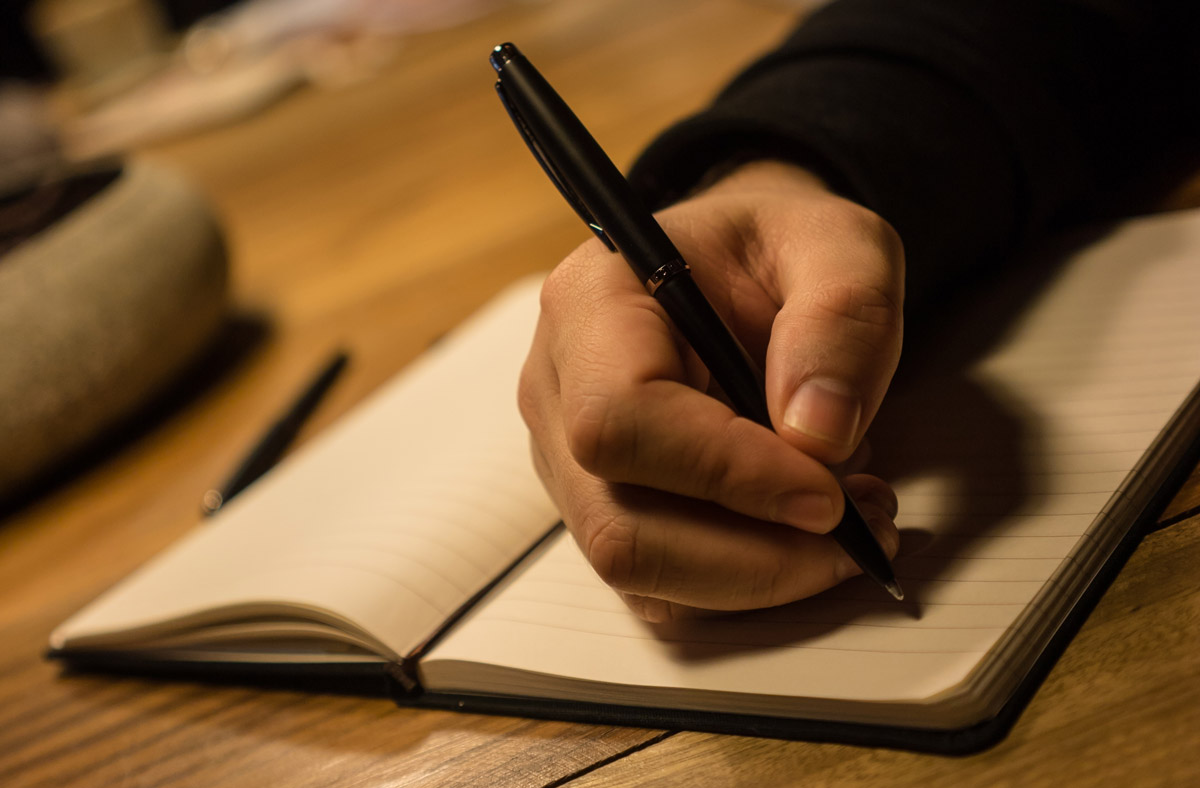 Launched in 2014 by former Georgia poet laureate Judson Mitcham, in collaboration with the Georgia Council for the Arts, the Georgia Poet Laureate's Prize is an annual program designed to encourage works by teen writers. It is open to all students in grades 9 through 12. Read more about its inception here and meet the 2020 winners and finalists below, selected by state poet laureate Chelsea Rathburn.
Winner
"Seascape"
By Sarah Lao
The last scene begins with
a close-up of our powdered feet & all the
extra film grain stifles the shore.
You tell me the reefs won't last &
I pretend to laugh while the tide rolls
past our ankles & everything buffers—
how sand falls in damp clumps
from your heel, your limbs the bladed
lurch of a broken windmill.
In the sky, gulls crumple to rain with an
economy of pleats & the screen floodlights.
We try again. TAKE 2.
Forget the lines & the water that yearns
to fill me as if I were an empty cistern.
At midnight, I build myself a body double
out of algae. Dot its eyes with cowries &
embed my self beneath the sands. The director
tells me get up, you're so close, we can already 
imagine it. He says—TAKE 3.
I swallow the sea. It tastes like stale lettuce
heads & all I want is the honey coating our hands
to be sweat, my bloated body to ferry
desire & not foam padding. The camera
shudders & the lights switch off. I tumble.
I fantasize. I slide past the credits &
wipe the lens clean & transparent. Forgive
the sea's blotting of the littoral.
Sarah Lao is a junior at the Westminster Schools in Atlanta, Georgia. Her work can be found or is forthcoming in Rattle, the Penn Review, and Liminality, among others. She is a 2019 Best of the Net Finalist and 2020 YoungArts Finalist in Poetry, and she has been recognized by the Scholastic Art & Writing Awards, Hollins University, Penn State Behrend, and the Adroit Prizes. She is so grateful and honored to receive this award.
---
Finalists
"unheaven"
By Ashanti Nyame-Gyebi
is not hell. hell is a hole going down, down, down,
with hands smelling of sweetest rot
to pluck you from gravity and into torment,
and one day, the devil will fall forever, with
not even the maggots to break his fall.
unheaven is not nothing, either. it is where
heaven once was but did not live.
the seams split slowly. the perfection broke.
the sidewalks cracked, the nothing blooming through.
old trees grew, oak and maple and three hundred year old cedar,
all of them pulling through the golden paths.
god had fled long before, and the castle crumbled.
the angels, confined to a single path, could not
save it. heaven did not know age, but the trees did,
and the moss did, and the grass did, and time did. and
unheaven appeared as heaven slipped under the leaves.
and unheaven appeared as the darkness crept in.
Ashanti Nyame-Gyebi is a junior at Paul Duke STEM High School. When she is not writing or reading, she enjoys participating in mock trial, studying German, and baking. She is indebted to her teachers, friends, and family for their support and kindness.
---

"Bullet"
By Keonta'e Guy
after "Canon" by Clint Smith
Our brushes were not meant for
your canvas. We have never known
the same picture.
The picture you seek is what we won't draw
You demand a masterpiece but won't buy the paint
You demand a masterpiece but never taught us how to draw.
Now it's too late.
You've burned the canvas
And lost an artist
And a son.
Keonta'e Guy is a 16 year-old Grady High school student originally from Des Moines, Iowa. "I've always been the artsy type, whether it was acting, writing, or drawing. I'm an only child, and I had young parents growing up, so drawing was the best toy I had. Moving from school to school (to school to school), it was what helped me be able to talk to people and become an extrovert. Now I'm this super social, artsy-fartsy, small-town guy with an unknown future ahead. Who would have ever thought."
---
"Hair"
By Alicia F. Mazzurra
The girls always seemed to know how to whip frizzy hair
into sleek, Barbie doll ponytails that reeked of
cheerleader smiles dripping off of pom-poms and
Regina George from Mean Girls—
I tried to be like them, talk like them, wear my hair
higher than heaven in a long swinging rope from my head,
an Asian Rapunzel lost in split-ends and spaghetti-like locks
that attracted static electricity instead of Flynn Rider.
My ebony, thread-thin hair only seemed to know how to
entice unwanted hands petting me like some
anxious bunny huddled in the corner of the PetSmart pen,
trapped between glass and grubby fingers, so
I finally decided to
let my hair rain down in meatballs from the clouds,
chopping the infinity of feminine decades into
a boyish bob that spirals around me when I'm excited,
wiggles like a golden retriever hearing the word 'park.'
The girls, now teetering on the edge of womanhood,
wear saccharine smiles as cherry lip balm when they
see me walking down the hallway, flying as a fairy with
a pixie cut above them all, and they tell me,
"You look so good!" and I grin toothily,
but I don't need to dress myself in yeses anymore
to feel beautiful.
Alicia Mazzurra is a senior at River Ridge High School. When she's not FaceTiming her friends during quarantine and wishing she could hug them, she enjoys exploring nature with her family, reading YA romance novels, and trying to create the perfect chocolate chip cookie.
---
"Snakeskin"
By Clara Allison
Each new dark, coiling morning
I stir in this world wondering if today
I might shed unto these prickling grasses
(Bragging of their smooth blades)
my worn, scuffed self.
If I might peel off each flaking word, each
scathing glance and make myself new.
The answer, or the wish—if you will—
I found slinking around the melon stalks,
poison brewing potent, ready
to strike.
Out in the moonlit gardens I spot
that serpentine creature stalking the next catch.
What unbroken honor he must know
sinking those sweet fangs into chance, savoring each
drop of wild opportunity.
I have much to admire about that bravery—
split second whiplash,
no time spared, all risk,
all reward.
And later when the world turned color,
and time had simply demanded it,
he split each scale open, knowing
no simpler way out, gently, instinctually easing
into a newer life. What torment it was to stay
trapped in the past, I knew then.
With that I moved along, and was onto the next wish.
Though instead of waiting for something akin to prey,
I was out on the search, gone, off,
and away.
Clara Allison is currently a junior at DeKalb School of the Arts. When she isn't busy editing the school literary magazine or staying on top of homework, she likes hanging out with her friends and journaling in a Moleskin. If possible, she would easily spend the rest of her life sitting in a hammock with a good book.