Trévon Williams
27, founder and executive director, Von Allen
In 2014, one year after founding Von Allen, a communications and event production firm in downtown, Trévon Williams wanted to break down the silos he saw separating Atlanta's creative community. Vain, a monthly multimedia event, was born.
I really don't sleep. I actually might have insomnia. Like, self-induced insomnia. I can go probably 28 hours straight. The secret? This sounds so pitchy, but: Red Bull. It's the truth. I just need one. And then shades and Goody's Powder for the morning.
I would say Atlanta adopted me in 2004. I'm originally from Houston. I moved in middle school. I always knew I'd work in entertainment; I just didn't know how.
Atlanta needed a place for creatives and tastemakers to go out, show their clothes off, and not spend a lot of money. It's more about a sense of community. There's no pressure to network. We're not giving out nametags and shit.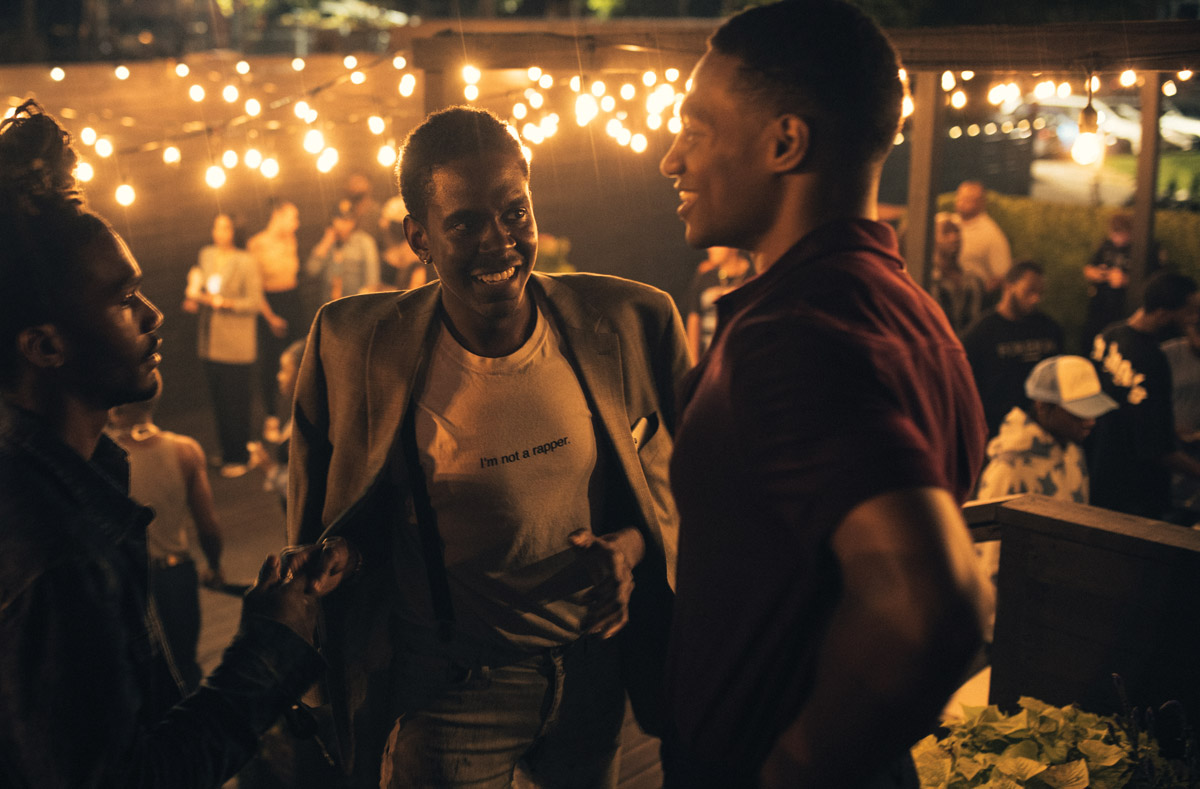 All creatives are welcome, and all creatives come. Generally, between 700 to 1,000 people come out. There's two levels, with a visual component: A huge LED screen plays cool videos, movies, and art stuff. We'll feature recent editorials from our Vain alumni, recent news from alumni.
It happens from 10 p.m. to 2 a.m., free before midnight, on the fourth Thursday of the month. (Please RSVP.) We moved to Believe Music Hall in Mechanicsville because we outgrew Studio No. 7 on Marietta Street.
Walk in, and you'll see soccer athletes next to a sophomore at SCAD, next to Playboi Carti, who happens to be at SZA's table. Everyone's having a good time. They're not there to show off but to chill. It's tasteful.
I would say the bottle-poppers are getting bored. They miss stunting. The city's nightlife evolution is a slow shift away from that. And I feel like a lot of rooms are getting more diverse. For the longest time, Atlanta was very siloed and separate. But you can get four to six different silos in a room—different circles and social scenes—and you got a poppin' party.
People actually dance here. In other cities, people just kind of drink, laugh, and talk. But Atlanta's dance culture permeates through all different scenes—even our Irish pubs play hip hop.
The strangest thing I've seen in the wee hours? That's difficult. But, oh, drunk as hell, going to R. Thomas Deluxe Grill, seeing your favorite rapper on a date with somebody else's girlfriend. That's always a pleasure! —As told to Josh Green
This article appears in our September 2019 issue.