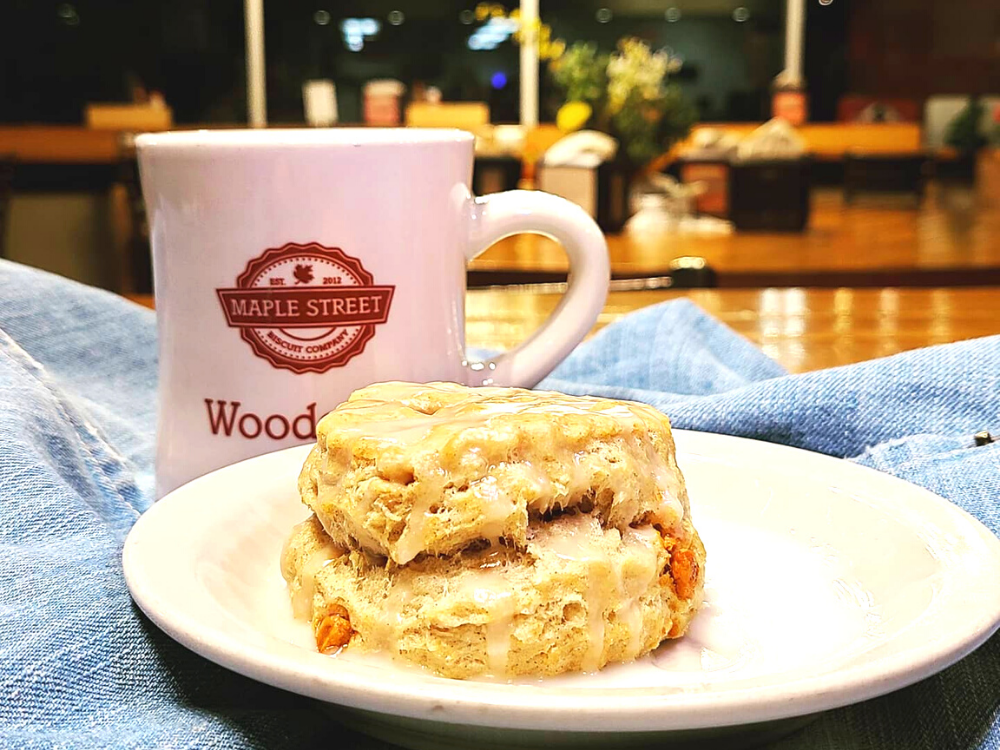 Galentine's Day might just be a made up holiday championed by a fictional character, but Leslie Knope from NBC's Parks and Recreation would find Woodstock to be the perfect place for celebrating female friendships.
According to Knope, "Every February 13, my lady friends and I leave our husbands and our boyfriends at home, and we just come and kick it, breakfast-style. Ladies celebrating ladies. It's like Lilith Fair, minus the angst. Plus frittatas."
Woodstock boasts plenty of top-notch restaurants serving breakfast and brunch. From buttery biscuits at Maple Street Biscuit Company to fluffy pancakes at Prime 120, all with perfectly roasted coffee or expertly crafted cocktails alongside, there are ample options for a fantastic first meal of the day in "A City Unexpected."
Restaurants in Woodstock have made changes to keep patrons safe during the pandemic. If you're opting for a virtual Galentine's Day celebration in 2021, many eateries offer curbside carryout or even delivery.
One of the hallmarks of Galentine's Day is a heartfelt gift to show your best girls some love. Woodstock is home to the Atlanta area's newest and best outlet shopping with around one hundred luxury brands, as well as a vibrant and authentic downtown district with more than two dozen unique shops and boutiques. You're sure to find an inspired gift for your gals.
Another way to ensure Galentine's Day is, as Leslie Knope asserts, "only the best day of the year" is to book spa treatments. Woodstock's salons offer a luxurious array of services. After indulging in classic facials and massages at Salon Spa Venessa, take advantage of trends like body sculpting or even microneedling at one of Woodstock's medical spas.
Leslie Knope says of Galentine's Day, "It's wonderful and it should be a national holiday." And while the holiday likely won't be closing banks and schools anytime soon, you should definitely make a weekend of it, especially since it falls on a Saturday this year.
Book a safe stay right next to the outlet stores so you can literally shop until you drop right into the comfy bed of a well-appointed suite. If you're looking to get outside instead, snag a room for you and your besties at one of the hotel properties that are within walking distance from the Noonday Creek Trail, a perfect place to walk off those brunch calories on your way back from Downtown Woodstock.
Find a spot to safely gather with your gals over waffles, plan for some retail therapy, select a spa to soothe you, or discover a place for a safe overnight stay at visitwoodstockga.com.