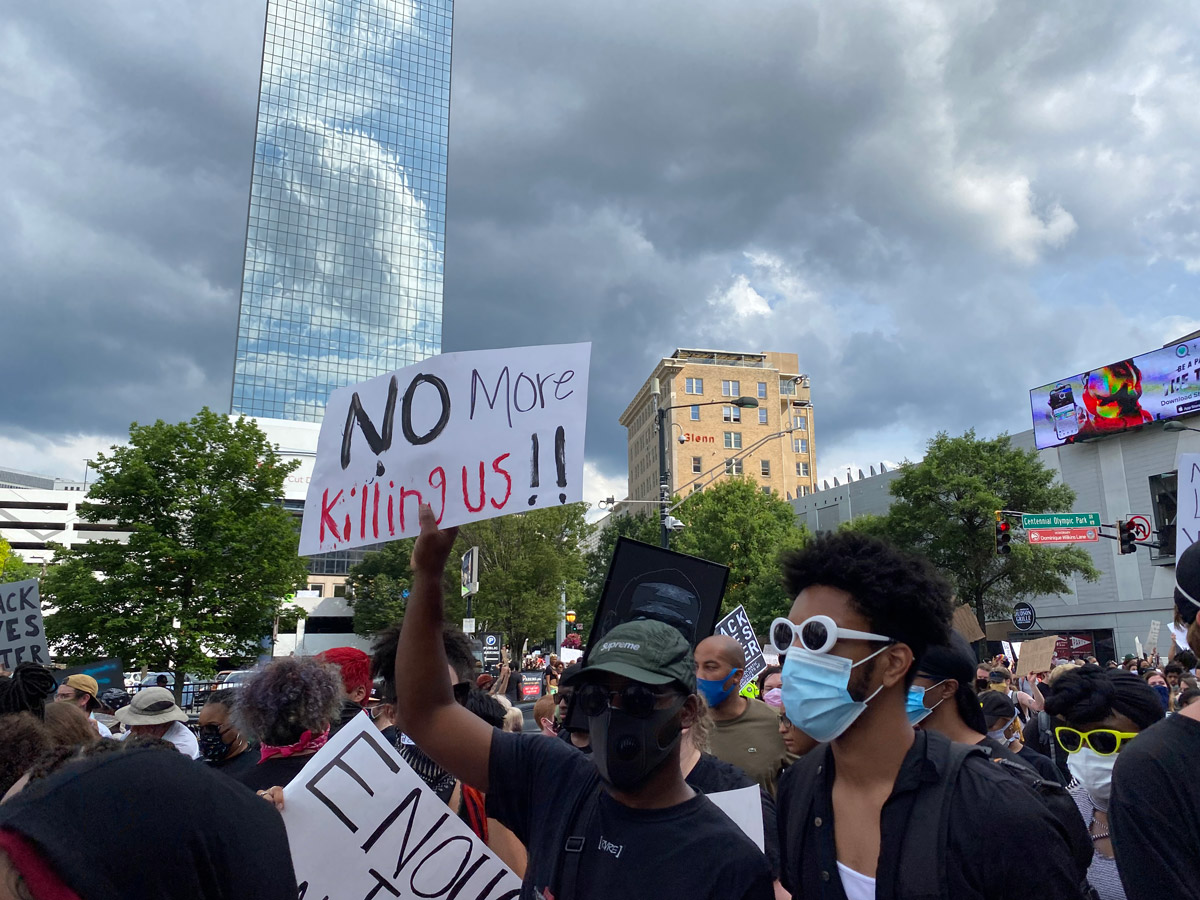 Not everyone is able to go out and protest, and that's okay. But there are still plenty of ways to help out those in our local community who are fighting for racial equity. This list is by no means exhaustive but is a starting point for those who want to help
Atlanta Solidarity Fund: The fund helps provide support, bail, and access to legal representation for protesters.
Buy Black ATL: Since 2016 has helped raise money for black-owned businesses, currently focused on those impacted by protests and COVID-19
Campaign Zero: National organization working to end police violence
Community Movement Builders: This local organization cares for two community gardens in Atlanta's Pittsburgh neighborhood and is working to create farmers markets in black communities. They also work and advocate for ending police violence.
Housing Justice League: Local organization that works to protect affordable housing in Atlanta and supports those facing eviction, tenant associations, and advocates for affordable housing along the BeltLine.
I Run With Maud: GoFundMe for Wanda Cooper-Jones, Ahmaud Arbery's mother, and her family
Just Georgia: Fund created in response to the killing of Ahmaud Arbery in Brunswick
Metro Atlanta Mutual Aid Fund: Local fund to support people of color impacted by COVID-19
National Association of Black Journalists: Journalists have been hurt while covering the protests and have been wrongfully detained by police. NABJ is a national organization that empowers black journalists and has a local chapter here in Atlanta.
Partnership for Southern Equity: Local organization that works for racial equity and opportunity in Atlanta and across the South. Founder Nathaniel Smith is a member of our editorial advisory board.
Southern Center for Human Rights: Atlanta-based organization that fights for those impacted by the criminal justice system in the South

Southern Christian Leadership Conference
Urban League of Greater Atlanta: Local chapter of the national organization that works to foster economic empowerment in undeserved communities