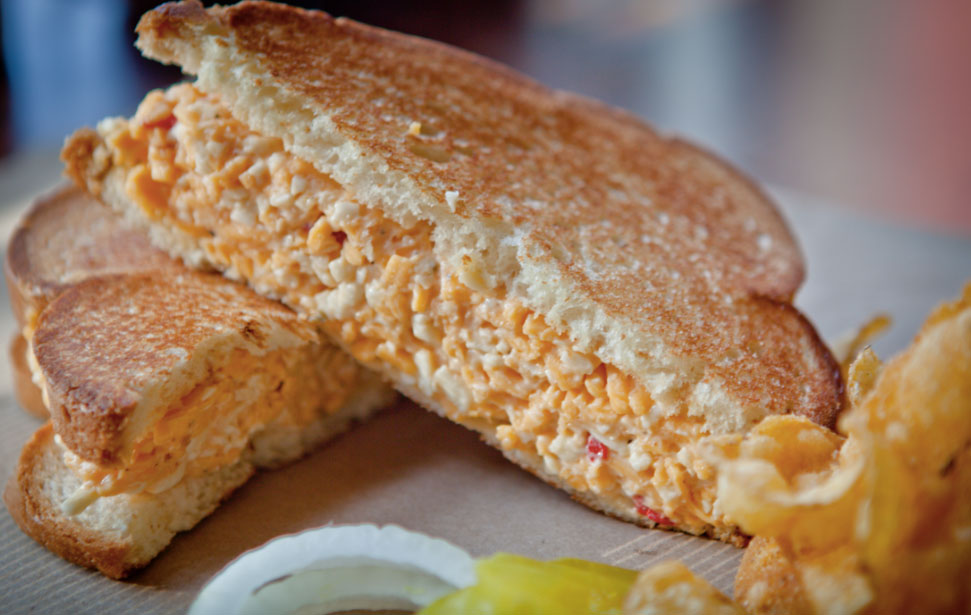 Enjoy a taste of the South with these creamy pimento cheese recipes from two favorite Atlanta restaurants—Fox Bros. Bar-B-Q and Buttermilk Kitchen.
Fox Bros. Bar-B-Q Pimento Cheese
Ingredients
16 oz. (1 pound) grated sharp cheddar cheese
8 oz. (½ pound) grated Monterey Jack or pepper jack cheese
3 oz. diced pimento
1 ¼ cup Duke's mayonnaise
¼ teaspoon black pepper
1/8 teaspoon cayenne pepper
Instructions
In a mixing bowl, add the cheese and pimentos, add the mayo and mix together. Add the seasoning and mix in. Cover with wrap and chill for at least 30 minutes.
Buttermilk Kitchen Pimento Cheese
Ingredients
1 pound sharp cheddar cheese; grates
1 cup mayonnaise
½ cup small diced fire-roasted red peppers (pimentos) drained
2 teaspoons sriracha
2 teaspoons minced onions
½ teaspoon kosher salt
1 teaspoon freshly ground black pepper
Instructions
Place all ingredients in a medium-size mixing bowl. Combine, using your hands, massaging the ingredients until thoroughly combined. Taste for seasoning and adjust if needed. Transfer pimento cheese to an airtight container and store in the refrigerator for up to one week.
Recipes courtesy of Green Olive Media.