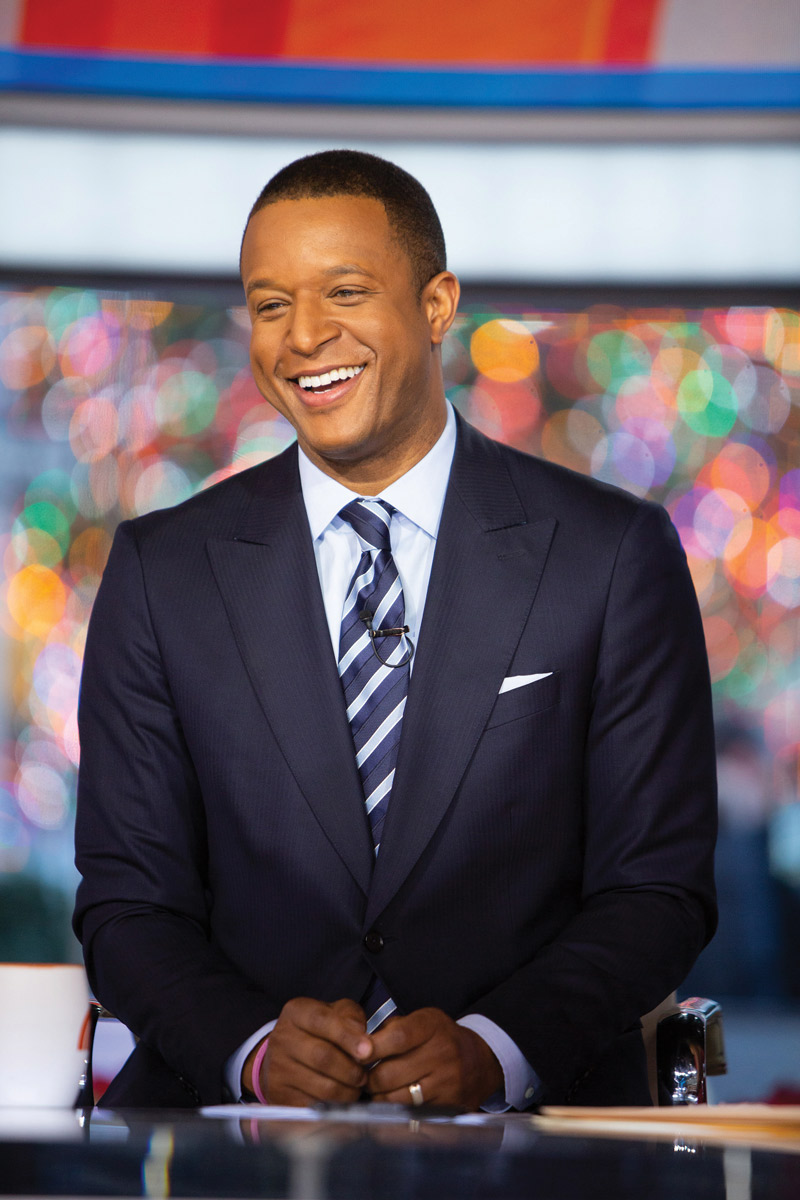 As a co-host for Today's third hour and news anchor for Today and formerly MSNBC Live, Craig Melvin has reported live from the Summer Olympics in Rio, the Notre-Dame cathedral fire in Paris, and three presidential inaugurations. The assignment closest to his heart? A trip back to Columbia, South Carolina, for a "Hometown Glory" segment in 2019. He came, he saw, he ate.
Then he ate again.
"If you've spent any time in South Carolina, then you know the food is not to be beaten," the forty-one-year-old says. "This is not an exaggeration: I lost twenty pounds when I moved."
His favorite spot—as seen on Today—is Mr. Friendly's, a charming cafe located in the heart of Columbia's downtown Five Points area that serves fried green tomatoes, farm-raised catfish, oyster po' boys, and pecan crab cakes. "It's elegant yet simple and dispels the notion that a great meal has to cost a king's ransom," he says. He also recommends nearby Lizard's Thicket, an old-fashioned meat-and-three spot. For a nightcap, he suggests heading to Bourbon, a Main Street haunt that specializes in Cajun and Creole bites and its namesake liquor. If you go, ask for Christian: "He runs it, and he's a friendly fellow," Melvin says.
Over in Greenville, roughly 100 miles west of Columbia, is Soby's New South Cuisine—a Southern eatery so good, Melvin recently whipped up a shrimp-and-grits dish straight from its cookbook for his wife, Fox Sports reporter Lindsay Czarniak, and their two kids—Delano, six, and Sybil, four—in his family's Connecticut home.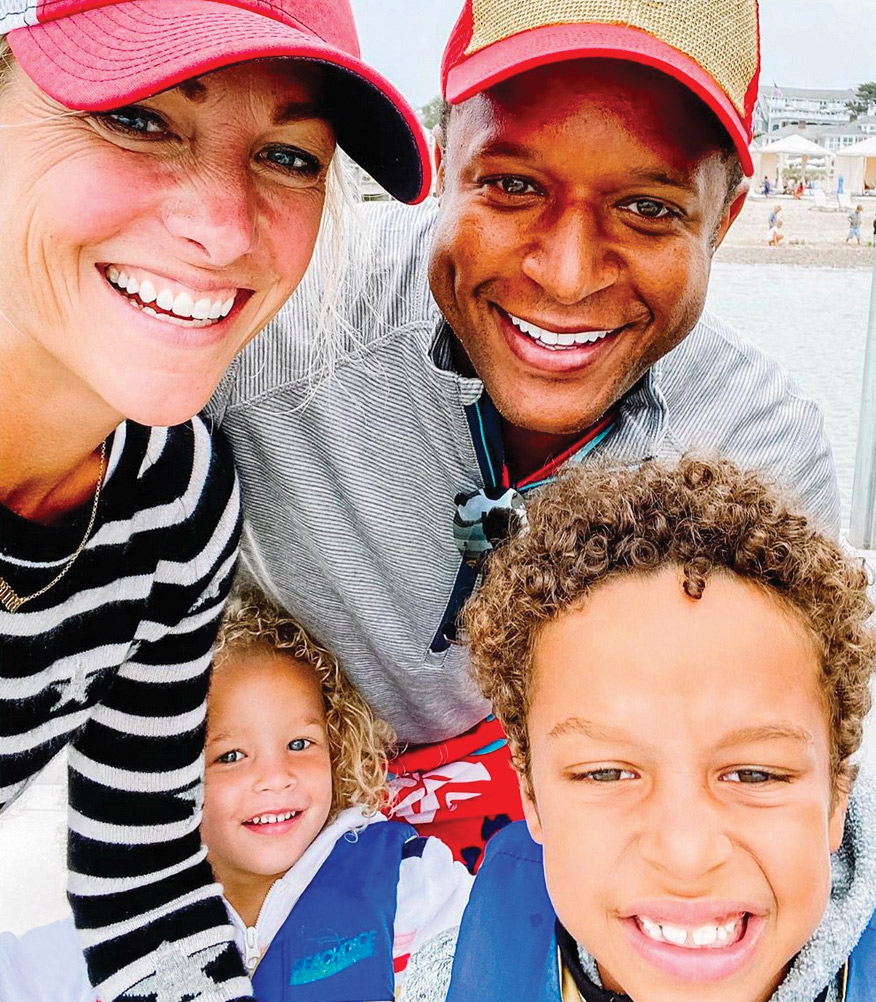 Though Melvin hasn't lived full-time in South Carolina in more than a decade, he says his credentials are legit: "I am Palmetto State through and through." He proudly notes the extended Melvin family has resided within a seventy-five-mile radius of Columbia for seven generations.
As a child, Melvin spent his free time at church with his parents and grandparents and hanging out at Myrtle Beach and Hilton Head. "Crossing state lines for a beach vacation was really frowned upon," he says. (More on that in a minute.)
He studied government at Wofford College in Spartanburg with aspirations of entering the news business. And while most aspiring journalists start their careers in small markets in far-flung parts of the country, he ended up in his backyard at WIS-TV in Columbia. Over the course of seven years, Melvin rose from producer to morning news anchor and won two Emmy Awards. "My gig is pretty good now, but one of the things you miss when you leave local news is that you're no longer interviewing people you went to church with or who own a business that you frequent," he says. "Having a connection to your community is something you can take for granted."
He still has a soft spot for the 170-acre Riverbanks Zoo & Garden because he was on the scene when its first koala bear was born: "It's one of the few places in the Southeast where you can see penguins, giraffes, lions, and koalas." Plus, during the holidays, the zoo—twice awarded the Governor's Cup for the state's Most Outstanding Tourist Attraction—is outfitted in millions of lights so visitors can enjoy the animals and a dazzling nightly light show.
Melvin broke family tradition in 2008 when he left South Carolina for a weekend anchor job at NBC's Washington, D.C., affiliate. "It was very intimidating," he recalls. When he longed for his beloved Southern cooking, his mom often visited him with her homemade buttermilk mac and cheese in tow.
He met the other woman in his life live on-air. He was anchoring the news; Czarniak was the station's sports reporter who had just returned from covering the 2008 Summer Olympics in China. He proposed on Biscayne Bay in her native Miami, and they wed in 2011. That same year, Melvin joined NBC News, Czarniak started at ESPN, and the pair moved to Bristol, Connecticut.
Early on in their marriage, when they had a small window for a getaway, her suggestion to lounge at a North Carolina beach did not go over well. "I thought I married the wrong woman!" he jokes. "It's sacrilegious if you grow up in South Carolina and don't go to its beaches. People talk."
Indeed, the family of four now spends a chunk of each summer at a rented beach house in Hilton Head. But because of the demands of the couple's hectic, 24/7 jobs, he laments they don't visit Columbia "as much as my mother would like." When in town, they stop by the zoo, as well as the EdVenture Children's Museum and its two acres of interactive exhibits. (There are museum outposts in Myrtle Beach and Hartsville too).
It's not exactly late-night bourbon and fried green tomatoes, but Melvin will take it. "It's funny," he says, "as you get older, all your go-to spots are geared toward your children. But the places are still delightful."
South Carolina State Fair
One of Melvin's favorite Columbia events dates all the way back to 1869. The South Carolina State Fair takes place every October on the fairgrounds adjacent to the University of South Carolina's Williams-Brice Stadium. The largest recurring event in the state, the twelve-day extravaganza has showcased everyone from the Four Tops to the Beach Boys on its grandstand. "When I was growing up, it was always something that the family would prioritize," he says.
On his to-do list: Eat the traditional fair food (he especially loves the elephant-ear pastries), ride the roller coasters, and check out the livestock.
The State Fair has only expanded since his youth; it now features a daily circus and plenty of new rides, including a 150-foot Ferris wheel with thirty-six gondolas. Melvin hopes to soon introduce his two kids to the fun and games. "They're finally at the age where they can enjoy it," he says. "Now they can eat a giant turkey leg."
This article appears in the Fall/Winter 2020 issue of Southbound. Editor's note: This article was updated in 2022 to reflect Craig Melvin's departure from MSNBC Live.