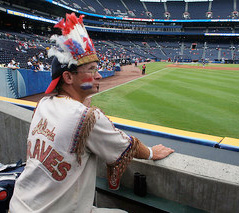 Who has it worse, Braves or Cubs fans? I posed the question to my Chicago-born husband this morning, six hours after my beloved Bravos blew a late lead over the Dodgers to lose their sixth straight division series. Is it more painful to limp home from the postseason year after year, or to (almost) never be any good at all?
Despite (or possibly because of?) being ranked
nerdiest
and
most redneck
among major U.S. cities, Atlanta has secured a spot as the third happiest metro area in America, according to a study released today.