Beauty and the beach! Whether it's a family vacation or an adult getaway, Vero Beach is the perfect mix of relaxation, adventure, and local hospitality.
Beachside Bliss
Spend a few days in Vero Beach and you'll never question why it was named one of Coastal Living's Top 10 Happiest Seaside Towns. With its pristine beaches, untouched nature preserves, and relaxed atmosphere, it's hard not to be your happiest in Vero Beach.
Situated on Florida's famous Treasure Coast, you'll find Vero Beach on Florida's Atlantic Coast nestled between West Palm Beach and Orlando. This beautiful beachside town is known for its endless water views and welcoming local community. Trade your high rises for sunrises while you enjoy the untouched natural beauty that Vero Beach has to offer.
Whether you're looking to escape for a quiet weekend away or planning a trip for the whole family, this laid-back beach town is the perfect destination. With unique local dining and shopping, endless outdoor activities, and beautiful botanical surroundings, Vero Beach has something for everyone.
Local Love
The expansive ocean views are breathtaking, but it's the quaint community that will win a special place in your heart. The locally grown atmosphere makes Vero Beach a rare find. Locals graciously welcome guests in the over 160 family-owned and operated restaurants on the barrier island. Whether it's fine dining, a casual beachside lunch, or a tasty cocktail, you can be sure to find it with a complimentary seaside view. If retail therapy is what you're after, look no further. Experience unique fashion and beach treasures in the locally owned shops and stores that line downtown Vero's Main Street and Ocean Drive. The small-town atmosphere makes Vero Beach a unique gem along the Florida coast.
A Family Affair
Planning a vacation that both kids and parents will love is no easy chore. Luckily, Vero Beach has activities for children of all ages. Kid friendly beaches, accommodations, and restaurants make this an easy win for parents and children alike. Play in the sand, learn to surf, see local wildlife up close and personal, explore nature preserves, or even take an airboat ride—your family will never run out of things to do during your stay. Nobody knows family entertainment better than Disney, so it's no coincidence they've located Walt Disney World's only Florida beach resort in Vero Beach. Parents can relax and enjoy the salty air, sandy toes, and sun-kissed smiles that make a family beach vacation so memorable in this carefree, easy environment.
Adults Only
Need a break from the fast-paced city life? Finding a peaceful adult retreat has never been easier. Vero Beach prides itself on its relaxed environment—that means that these beautiful beaches are not covered with giant buildings. You'll find nothing taller than the swaying palm trees here, so settle in and kiss city life goodbye! You can sit back and slow down while lounging on over twenty-two miles of beautiful beaches. If it's adventure you're after, kayaking, seaplane tours, and skydiving are all waiting for you. For a fabulous date night, enjoy the local culture with a visit to an art gallery, ballet, theater, or symphony. Sample the fine dining available all along the shore or simply cap off your day with a beach stroll and a casual cocktail. From sunrise to sunset, Vero Beach offers as much or as little as you'd like to do. Relax and recharge in this romantic seaside escape.
Nature Calling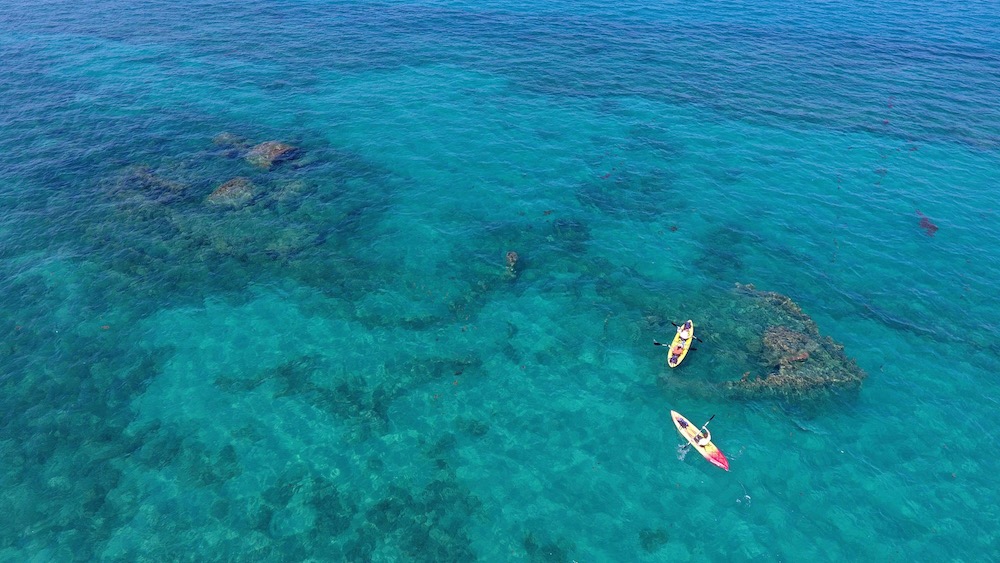 The weather is always right for camping in Vero Beach. With lots of RV parks and campgrounds to choose from, exploring the great outdoors is a breeze. After you've found a spot, you can enjoy the bevy of outdoor activities that surround you. Fishing, birding, eco tours, and hiking trails are all part of the local landscape. And, if you happen to be the captain of your own vessel, Vero Beach offers a variety of marinas where you can dock your boat and enjoy a true waterfront experience. This coastal community is no stranger to sport fishing, so if you don't happen to arrive by water, you can charter a boat, cast off, and explore the Atlantic Ocean. Want to explore what's under the water? Diving and snorkeling excursions are readily available. By land or by sea, Vero Beach offers a unique opportunity to experience the beauty and adventure of nature.
Rest and relaxation or an adventure-filled excursion, Vero Beach is ready! Enjoy this uniquely tranquil, remarkably beautiful town alone or with the whole family. But, once you plan your first stay, be prepared to return. When you fall in love with Vero Beach, you'll want to visit time and time again.