The world's travel plans have turned upside down in 2020. We've all been doing our part to socially distance and cozy up in our homes, but after a while our attention turns to the future. When the time is right, what is the first thing we'll do? Where would we like to go? How can we make sure to still have a good time (and some elbow room) when every other person has the same idea at once?
For the South Carolina-bound, Old 96 District lives up to its tagline of "Unexpected Wonders." The region (which covers the five counties of Abbeville, Edgefield, Greenwood, Laurens, and McCormick) boasts a wide variety of temptations and attractions, a thread of authentic small-town charm running through all of it.
All of the Nature, None of the Traffic
Old 96 District has three lakes, six State Parks (including the only South Carolina State Park that is also a resort!) and over 250 miles of hiking and biking trails. Many campsites nestle in lakeside coves, with plenty of access for boating and fishing. Hamilton Branch State Park, which rests on the northeastern side of Lake Thurmond, proudly states that their sunset could rival any other sunset in South Carolina. Hickory Knob State Resort Park boasts campsites and cabins, plus an 18-hole golf course, skeet shooting, and more. The district is more remote than the traffic-heavy coast, meaning these resources are easier to enjoy for yourself. (After all, every avid outdoors-lover knows the feeling of their favorite trail drawing an unexpected crowd, or discovering all of the campsites have been reserved.)
One-of-a-Kind Shopping and Restaurants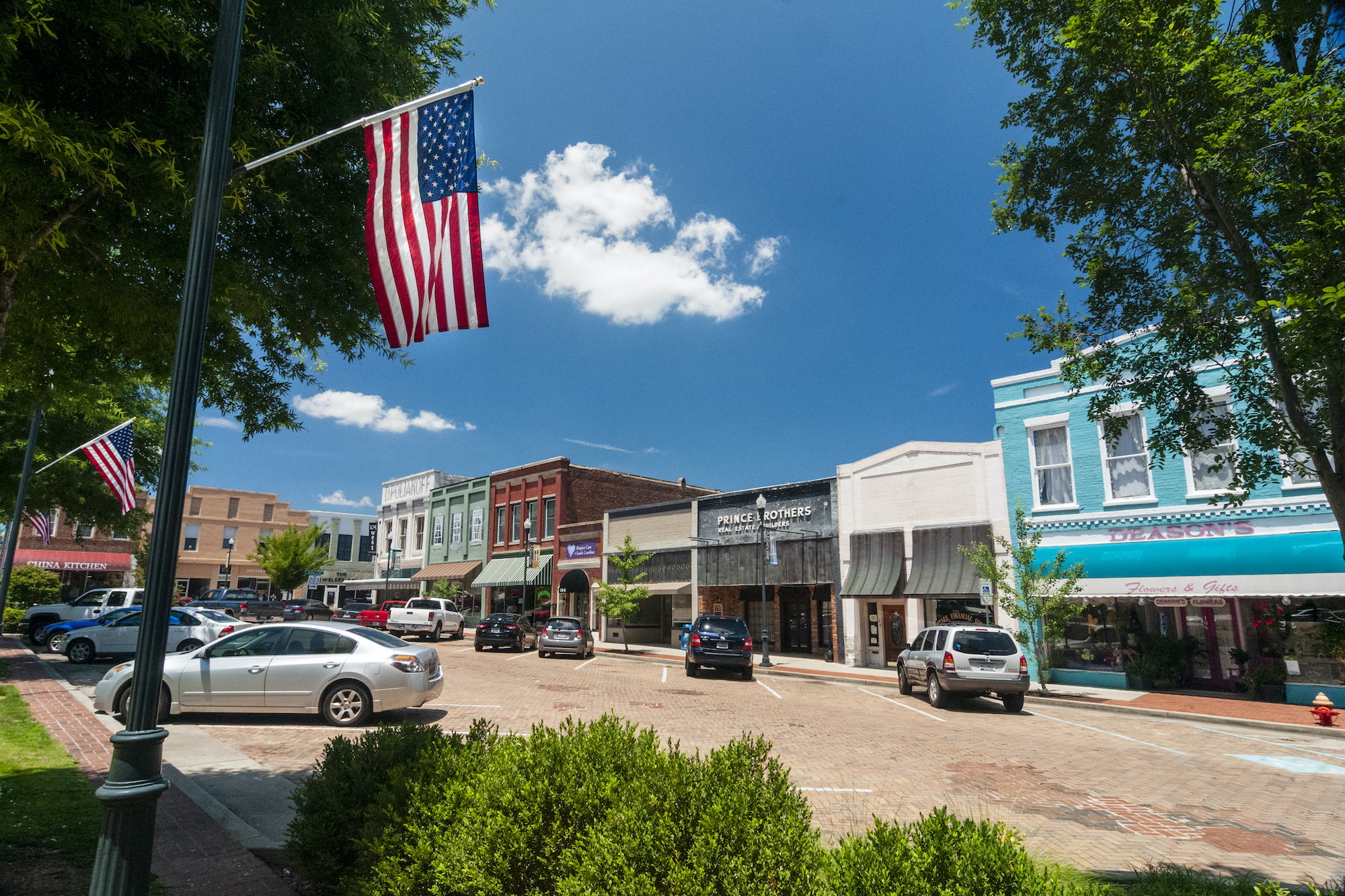 Small towns offer unique opportunities for shops you just can't find anywhere else. Sniff the handmade, hand-cut soaps and bath bombs from Breezy Quarters in Abbeville, SC or explore galleries and gift shops supplied by local craftspeople and artists—the McCormick Arts Center at the Keturah, lovingly called the MACK in McCormick, SC or Main & Maxwell in Uptown Greenwood, SC are two good stops. The region also holds antiques galore, including authentic Edgefield pottery. After working up an appetite, locally-owned restaurants offer everything from lakeside seafood dining to authentic Cuban cuisine. (We also recommend checking out any of the Mennonite-owned bakeries.) 
Agritourism
Just outside the downtown areas, several farms welcome visitors. Peacocks freely wander the grounds of Emerald Farm in Greenwood, SC, where you can also pet goats (and buy the soap they make.) Pick strawberries at Stewart Farms in Laurens County or learn about sustainable farming (llamas included) at Hard Earth Farm in Modoc, SC.
Rich History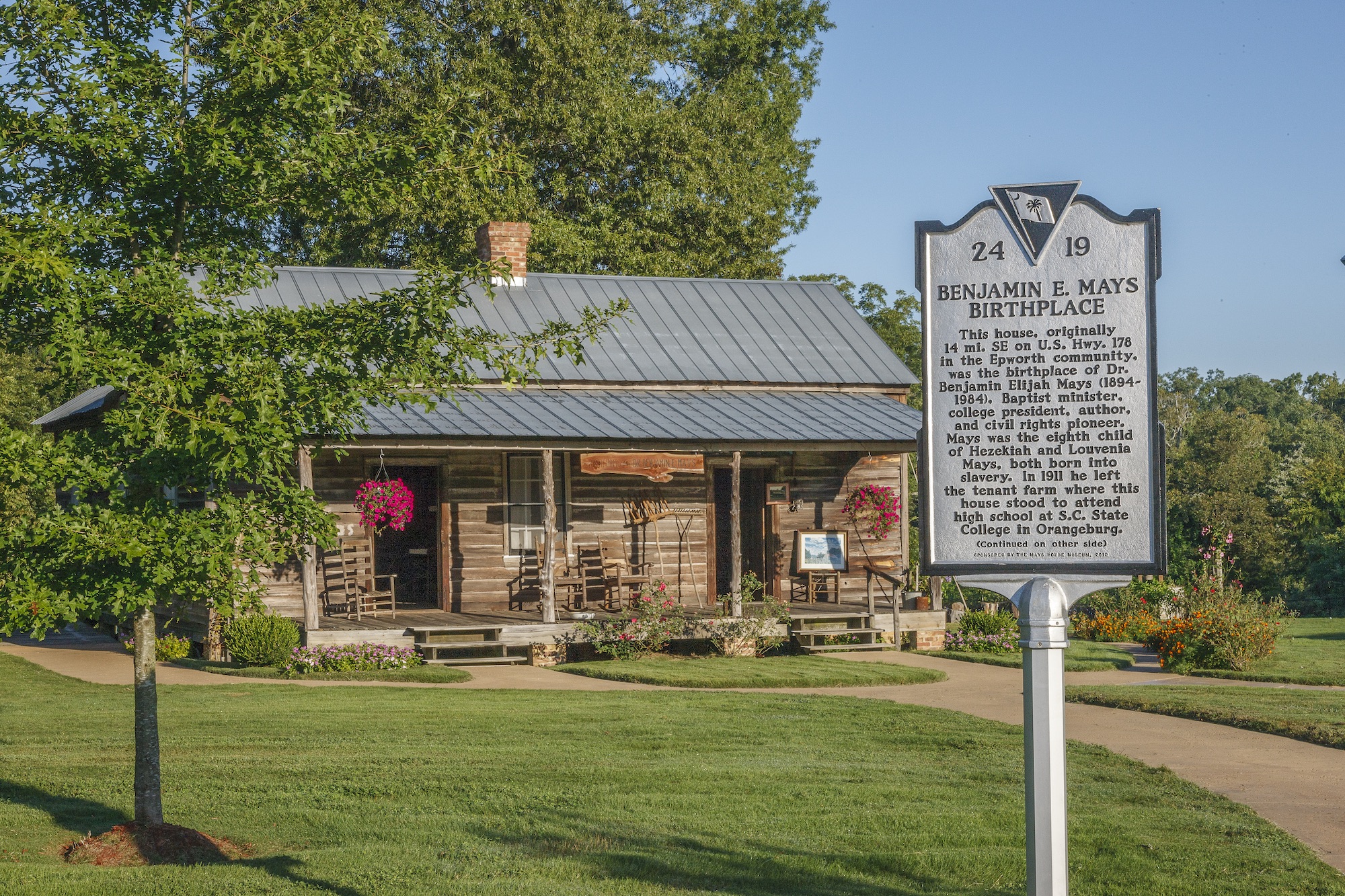 Two Revolutionary War battlegrounds call Old 96 District home, including the Ninety Six National Historic Site (which, as you can guess, shares the same namesake.) In Greenwood, SC, the birthplace of Dr. Benjamin E. Mays, an intellectual founder of the Civil Rights Movement and mentor to Martin Luther King Jr., now stands as a museum to his legacy. Cozy up in historic inns such as Inn on the Square in Greenwood, SC or the Belmont Inn in Abbeville, SC, then attend a show at the historic Abbeville Opera House.
Of course, this one article can't capture everything, but it's a little taste of what Old 96 District has to offer. When the time is right to travel once again, consider somewhere off the beaten path full of hidden gems and Southern charm. Check out the Old 96 District website to explore the whole region or go to their Essentials Guide to see some more all-around highlights!