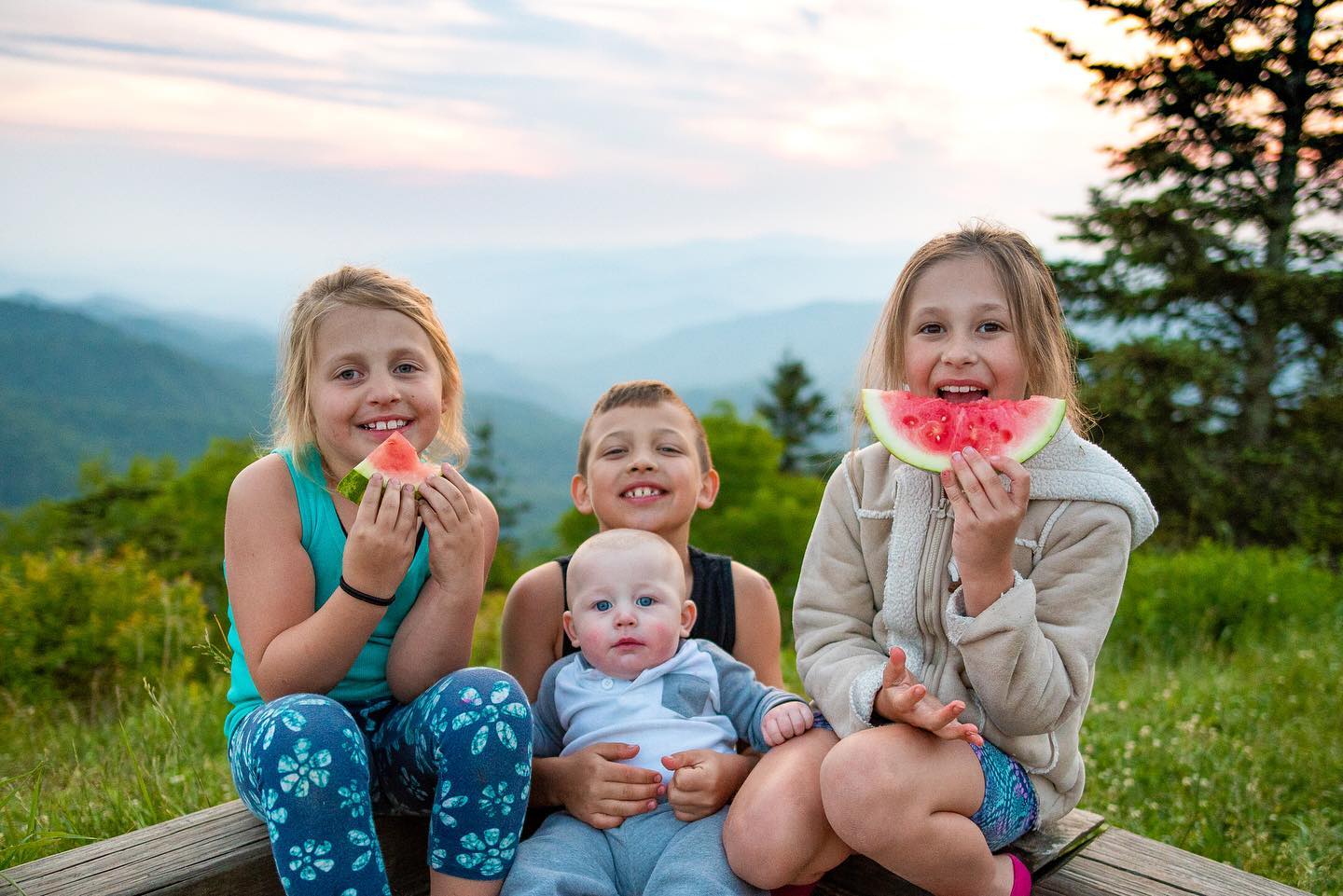 Eager to catch some rays? As spring approaches and the weather warms up, the itch to adventure and have some fun in the sun continues to grow. Whether you're planning out your sunny-season calendar or simply daydreaming about spring break activities, Maggie Valley is the perfect location to dig into mountains of family-friendly fun, festivals, outdoor activities, special events, charming stays, and seasonal bites from local restaurants – all while enjoying breathtaking mountain views, a friendly atmosphere, and a breath of fresh air. 
Stay With Us
From vacation house rentals to hotels, motels, and campgrounds, Maggie Valley has stays to accommodate the needs of any adventurer. Whether you're looking for plenty of room, the luxuries that come with a hotel, or a more outdoor option to help you connect with nature, we've got it! Check out our town's most charming stays.
Check Into One of Maggie Valley's Events
With one-of-a-kind events, festivals, and happenings taking place this spring, you and your family are sure to have a time you'll never forget. Just a few of our local events coming up this season include:
Annual Southeastern Mini Truckin' Nationals – April 21st – 23rd
Thunder in the Smokies Spring Motorcycle Rally – May 5th – 7th
Boho Hippie Fest – May – 13th – 14th
WNC Jeep Fest – June 9th – 10th
Maggie Valley Fly Fishing Festival – June 24th – 25th
Get a Glimpse of Nature
Mother nature comes to life in the spring, and you won't want to miss it! Awaken your love for the wilderness in our outdoor playground with animal and plant-watching activities for children and adults of all ages! Have you ever seen a baby elk? Catch the elk calving in late spring, when elk cows hide their calves in high grasses throughout the valley (be sure to keep your distance, as cows can be aggressive to protect their young). You can see these calves out and about in June! Watch the wildflowers, like Daffodils, Dogwood, Painted Trillium, and Pink Lady Slippers to name just a few, bloom in breathtaking color. Go birdwatching for our most stunning and rare winged friends, like the Peregrine Falcon, Alder Flycatchers, and Northern Saw-Whet Owls (and don't forget your binoculars)!
Take a Dip, Make a Splash
The waters are no longer freezing, and it's not too hot yet either! It's just warm enough to take a dip in the Midnight Swimming Hole or see Soco Falls, Maggie Valley's local swimming hole and waterfalls, and make a splash this spring!
Our local schools get high marks, too. No need to stress, we're not talking about that kind of school! We're just bragging about some of our finest freshwater trout. It doesn't matter if you're an experienced fisherman or are just getting your feet wet; you'll enjoy the relaxing atmosphere in spots like Mountain Heritage Trout Waters.
Sunsets & Stargazing
End a perfect day of warm weather adventuring with a peaceful ride along the Blue Ridge Parkway, a trip every member of the family will enjoy. Maggie Valley boasts the highest portion of the parkway, making it the ideal place to cruise along with the sunset before pulling into one of its many overlooks to discover sparkling constellations.
Interested in an added layer of fun? See which family member can identify the most stars or find the coolest-looking cloud!
Get Moving – Take a Hike, Camp, Backpack
Looking to burn some pent-up energy on your trip while also making memories with the family? Then it's time to step it up on our hiking trails! Include all members of your family by bringing along your four-legged friends! Hike or backpack Blackrock Mountain's dog-friendly trails or visit Waterrock Knob for panoramic views of gorgeous mountain-scapes.
Want to take your outdoor adventure up another notch? Camp the Great Smoky Mountains National Park. Immerse yourself in the outdoors, history, and culture of the area, and receive access to a variety of different style grounds including backcountry, front country, group, and horse campgrounds – some of which include fire grates, picnic tables, and running water facilities – all for just twenty-five dollars a night!
Wine & Dine
Eat with a breeze! Our local food scene provides options the entire family will savor. With it getting warmer, now is the perfect time to enjoy the back porch and patio culture of Maggie Valley breweries and restaurants. Tap into a cold, refreshing beer or tasty bites at Valley Tavern, a freshly made deli sandwich Maggie Valley Sandwich Shop, wine samplings from B&C Winery, mouthwatering barbeque at Pop's Butts on the Creek, and more.
However, you and your family choose to seize adventure in our charming mountain town, make sure to capture memories. And don't forget to tag @VisitNCSmokies and #HayNow for a chance to be featured in our upcoming marketing materials.