A note from Sean McGinnis, President & Publisher:
Atlanta is a biking city!  The popularity of biking has increased dramatically during the past year as so many of us have searched for safe and socially distanced opportunities for exercise while enjoying the outdoors.  The March issue of Atlanta magazine provides an authoritative list of 27 of the best biking trails throughout the metro area and across North Georgia.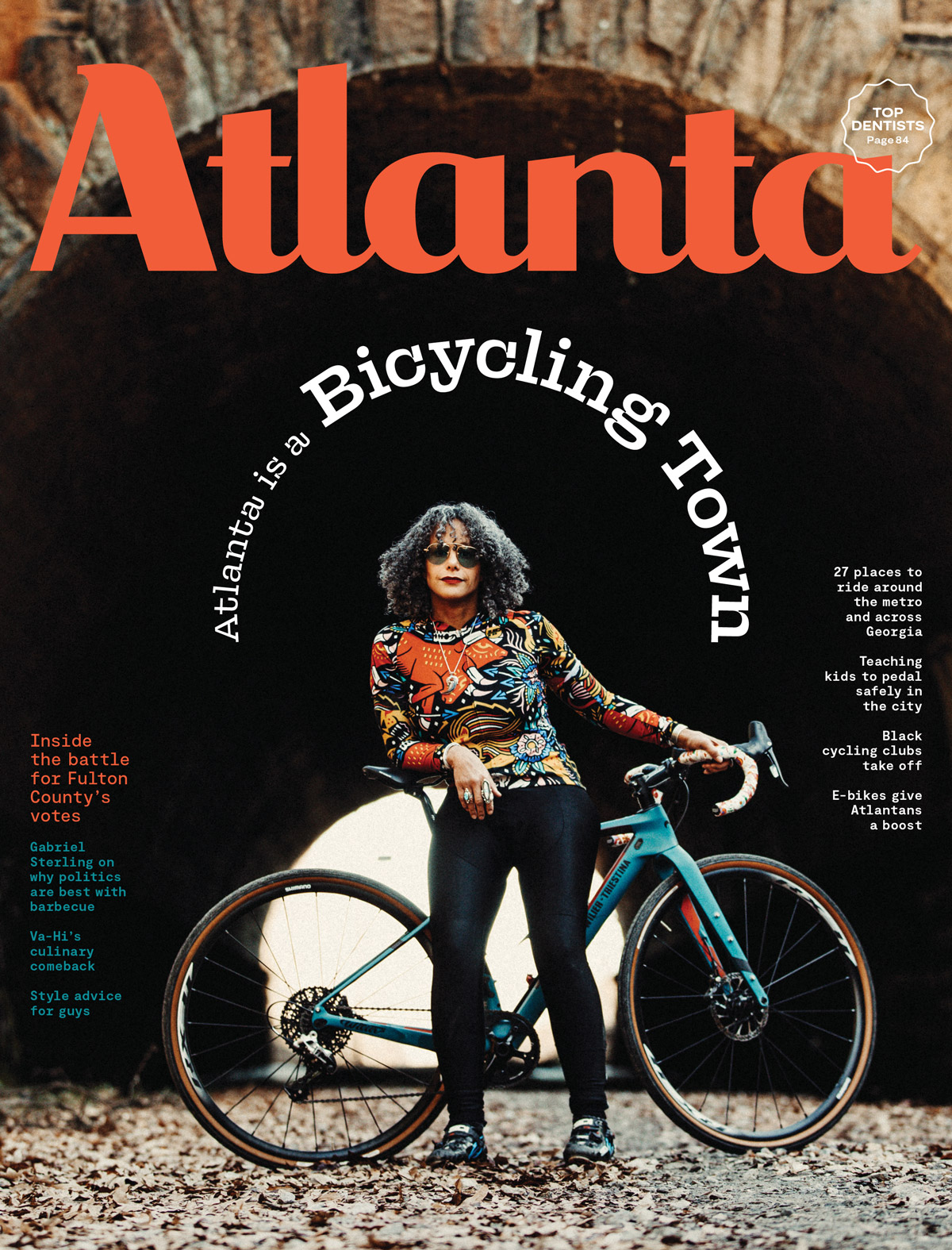 Whether you are new to biking, rediscovering it for the first time since childhood, or seeking the thrill of trails, mountains, gravel, or even mud, this issue is for you. From navigating the Beltline, various greenways, and the Silver Comet Trail to going "off road," our editors provide a definitive list and guide for every biking interest. Keep this issue around as we head into spring and summer as you'll want to refer back to it and try out all of the suggestions we offer.
In need of a dentist in your area? A dental specialist? Check out our annual list of Top Dentists throughout Atlanta with research provided by the Professional Research Services (PRS).
Fulton County became the center point for national scrutiny over the recent presidential election. The March issue also features a fascinating behind-the-scenes look into the Fulton County elections office. Reporter Johnny Kauffman spent four months embedded within the elections department as its staff fought to protect democracy, all while the eyes of the world were on Georgia.
Be sure to join us by subscribing to our email newsletters and following us on any number of our social channels. This way, you'll never miss an opportunity to stay up-to-date and connected with us and our partners. We look forward to sharing our 60th Anniversary celebration with you all year long. While we will always remain dedicated to delivering compelling stories in print, we are excited to bring you this digital edition as a complement to the print issue and, by so doing, extend our reach even further.
Access the March 2021 digital edition of Atlanta magazine