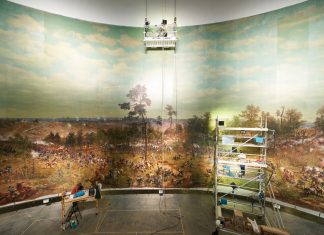 Conceived in Chicago, created in Milwaukee, and premiered in Minneapolis, the Cyclorama was meant to celebrate the Union's great triumph in capturing Atlanta and hastening the end of the Civil War. But when the painting moved South, new audiences flipped its meaning, bastardizing the spectacle into a testament to white Southern pride. For decades, it was a masterpiece of misinterpretation. Now, it has a new life at the Atlanta History Center.
After Hurricane Matthew in 2016, Hurricane Irma in 2017, and Hurricane Michael in 2018, Georgia's pecan farming industry is suffering. Georgia lost a sixth of its total pecan trees from Hurricane Michael and generations of farmers lost their crops—giving them a long road to recovery. Combined with increasing tariffs, many farmers are uncertain about their future.
Sixty years ago, as he was building the construction empire that would make him one of Atlanta's richest and most influential men, Herman Russell fathered a daughter out of wedlock. Now, four years after his death, Joycelyn Alston is fighting her three half-siblings for a portion of their father's vast estate.