When Deana Kingsbury first toured the Mediterranean-style home at 2086 North Ponce De Leon Avenue in 2015, she didn't think her family was ready to move. "We weren't looking for a new house—we were considering moving in a year," she says. But at a friend's suggestion, they took a peek at the circa-1924 home, and before the day was over, they'd made an offer.
Deana fell in love with not just the four-bedroom historic home, but the spacious 1.6 acre lot that backs up to Fernbank Forest and fronts the largest section of the Olmsted Linear Parks in Druid Hills. The family couldn't resist the green environs, the outdoor living areas, gorgeous pool, and the sweet tree fort in the backyard.
The Historic Druid Hills house is one of several Atlanta homes designed by one of Georgia's first female architects, Leila Ross Wilburn. During Deana's ownership, the house was extensively renovated—with interior design by Kelly Wolf Anthony of Wolf Design Group—to suit a 21st-century family, but its history wasn't forgotten in the process. A new Spanish barrel tile roof—the type specified in Wilburn's original plans—was added to the main house, as well as the garage and carriage house (additions from the '90s). And in serendipitous fashion, original bricks dismantled during the work were found to be stamped with Deana's birthday. It felt like kismet, so she decided to repurpose the bricks in an alcove leading to the master suite addition.
That ground-floor master suite seamlessly ties in with the rest of the home without disrupting Wilburn's original design of the front facade—there's even a small porch off the back of the master bedroom that looks out onto the pool and backyard.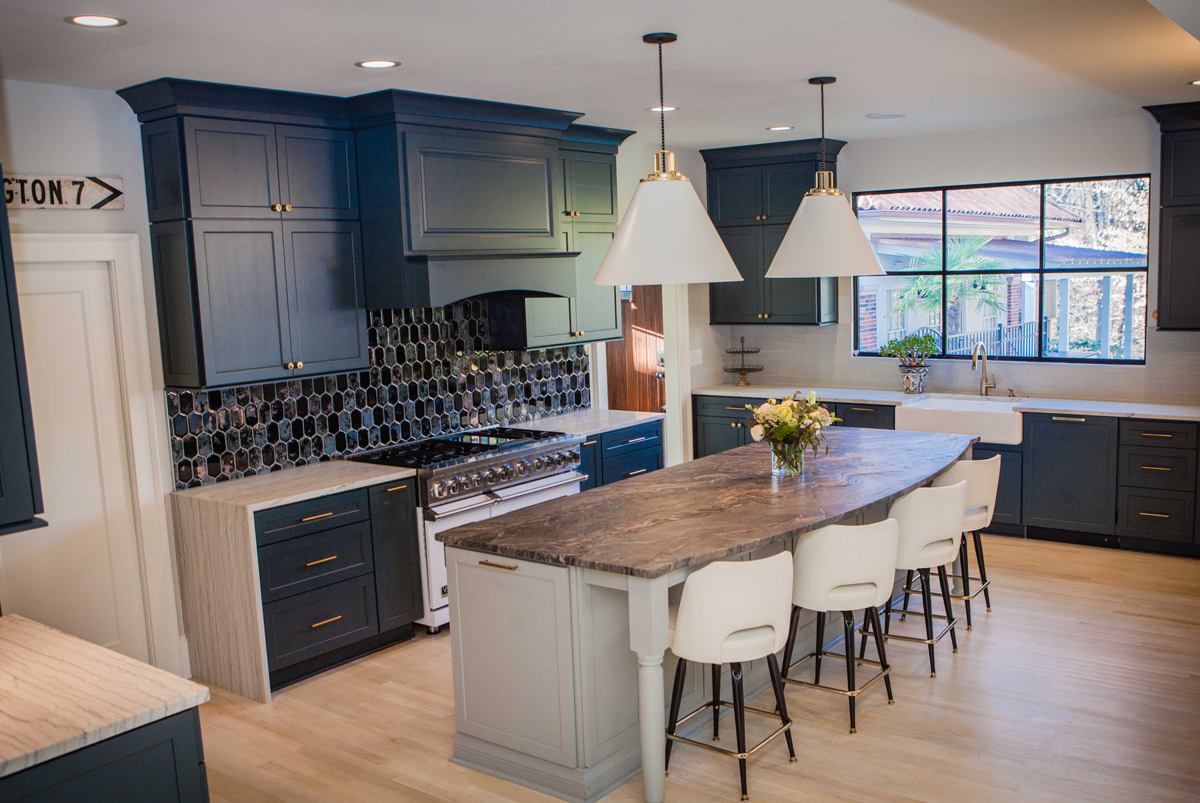 The renovation also doubled the size of the kitchen and created a more functional mudroom and laundry room—topping out the total footprint at 4,219 square feet. The kitchen, with its deep teal cabinetry and high-end appliances, is now a chef's dream space—and one of Deana's favorite rooms. "The grain and color swirls of the island remind me of Vincent Van Gogh's "Starry Night,"" she says. Once tucked away in the back corner of the house, the kitchen now opens up to the family room and a covered porch via a "snack bar" style window that helps minimize the number of wet feet coming from the pool through the house.
Three years after purchasing and undergoing some significant renovations on this stately historic home, Deana and her son and daughter are moving out. The Druid Hills house—located at 2086 North Ponce De Leon Avenue Northeast—is on the market for $2.5 million. For more information, contact Harvin Greene of Dorsey Alston Realtors at 404-314-4212 or HarvinGreene@dorseyalston.com.