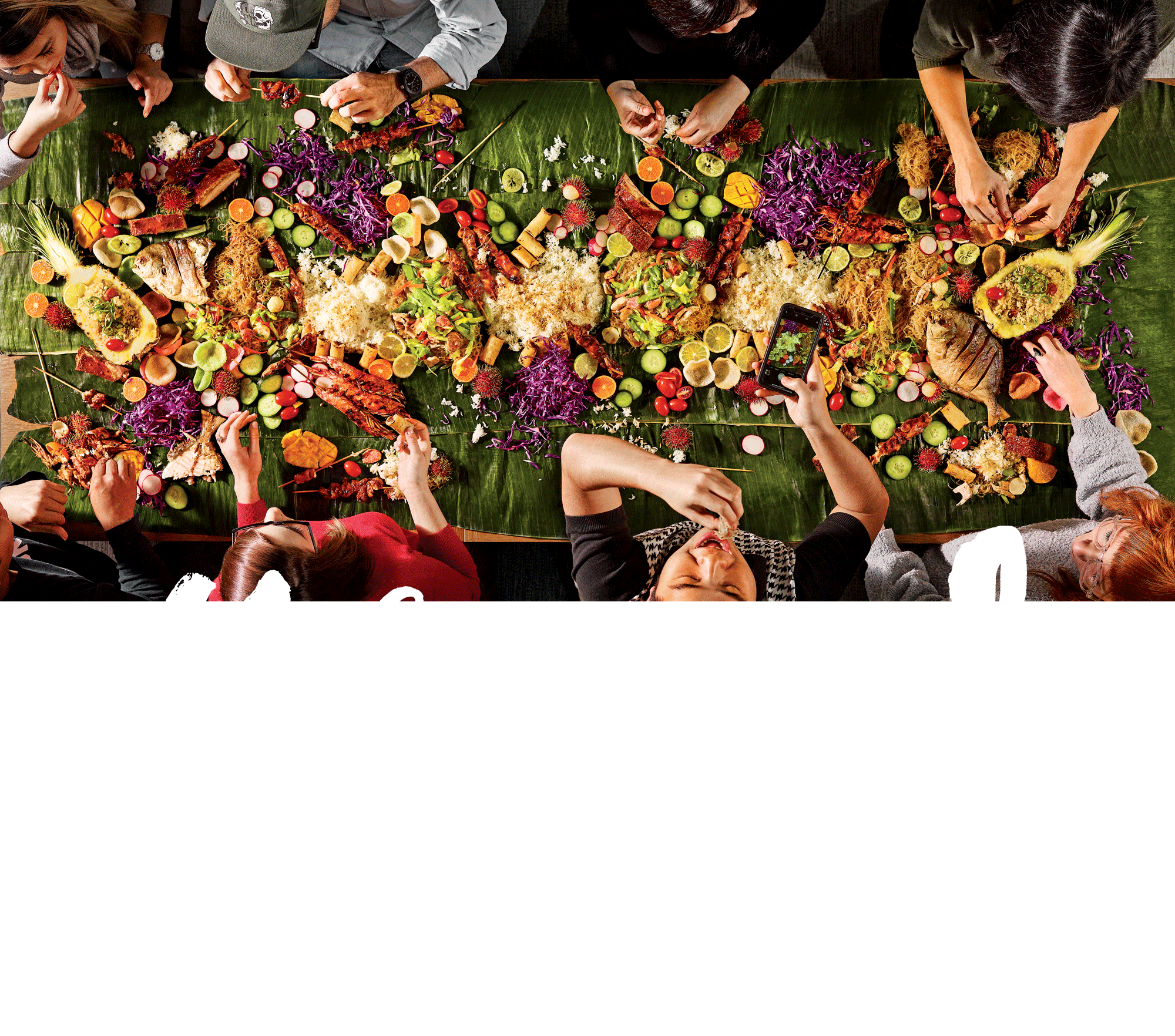 If you want to fully experience Atlanta's food scene, it's now essential to look beyond traditional restaurants.
The city's proliferation of pop-up restaurants and underground dinner series isn't new, but the food you'll find there has taken on new urgency. The meals themselves come in any number of shapes, but they usually involve a chef (or several) hosting dinners (or breakfasts) for a day or two (or for months on end) at a brick-and-mortar restaurant (or at a brewery, a gallery, a boutique, a farm, a bar, or a farmers market). Sometimes the concept is a testing ground for a chef who's opening an actual restaurant. Sometimes it's designed to be fleetingly experimental in ways the brick-and-mortars can't be. How do you navigate all of this? We asked ourselves that very question—and set out to answer it.
Edited by Mara Shalhoup
Photograph by Wedig + Laxton; Lettering by James Victore; Food by Kamayan ATL
Who's Who
in Atlanta's underground dining scene
(and how to keep up with them)
Underground dining is, by nature, in a constant state of flux. While we can't guarantee that all of these chefs and concepts will be up and running at any given time, we can guarantee that their food is worth every ounce of effort it takes to track down. Unless otherwise noted, you should follow them on Instagram for info on upcoming dinners, pop-ups, and other endeavors—but be warned that your feed will be overrun with food fantasies you won't be able to resist.
Photograph by Wedig + Laxton
@kamayan_atl
Perhaps the most beautiful spread of food you'll ever lay eyes on, these Filipino feasts crafted by self-taught chef Mia Orino are eaten the traditional way (meaning without utensils).
What You'll Find: A colorful riot of fresh fruits and vegetables, grilled and smoked meats and seafood, mounds of fried rice, and heaps of delicate rice noodles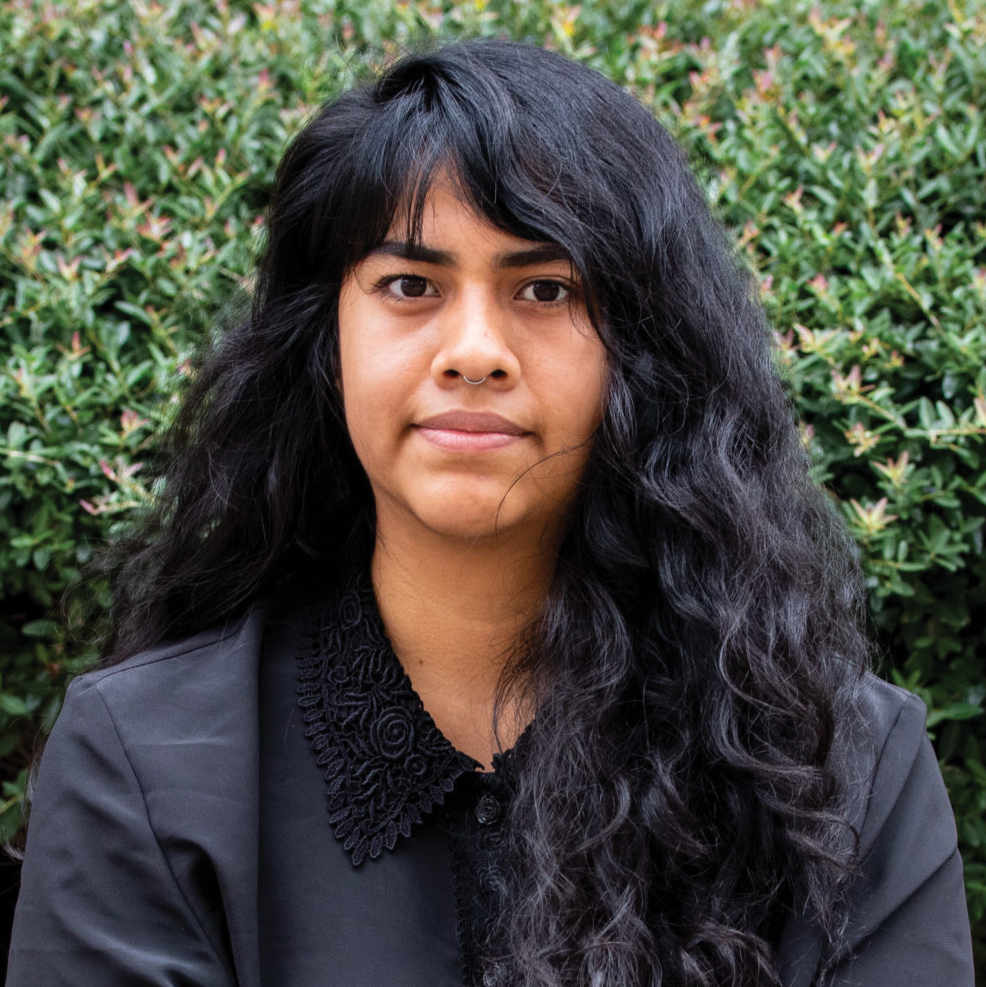 Photograph by Vanessa Johnson
@maizycanela
A newish Mexican vegan pop-up from Rosalia Parra (with an occasional appearance by her abuela) that's made waves at avant-garde gallery/event space the Bakery in Adair Park
What You'll Find: Tostadas topped with jackfruit, salsa verde, cabbage, tomato, cilantro, and cashew-lime crema
@OddbirdATL
This pop-up at West Egg Cafe is all about the bird: chicken biscuits, chicken and waffles, and Nashville-style hot chicken.
What You'll Find: Four chicken biscuits, including one with sharp cheddar and apple butter
Photograph by John E. McDonald
@chicomecoatlien
Creative, authentic, modern, sustainably sourced, and often plant-based Mexican food from chef Maricela Vega, served a la carte or as more formal, multicourse dinners
What You'll Find: Tamales as works of art, crafted with masa that Vega makes herself
@southernsouffle
This breakfast biscuit pop-up from Erika Council, aka Southern Soufflé, is typically held at the inimitable B's Cracklin' BBQ. The lines will be long, and the wait will be worth it.
What You'll Find: Brisket hash, biscuits, and beignets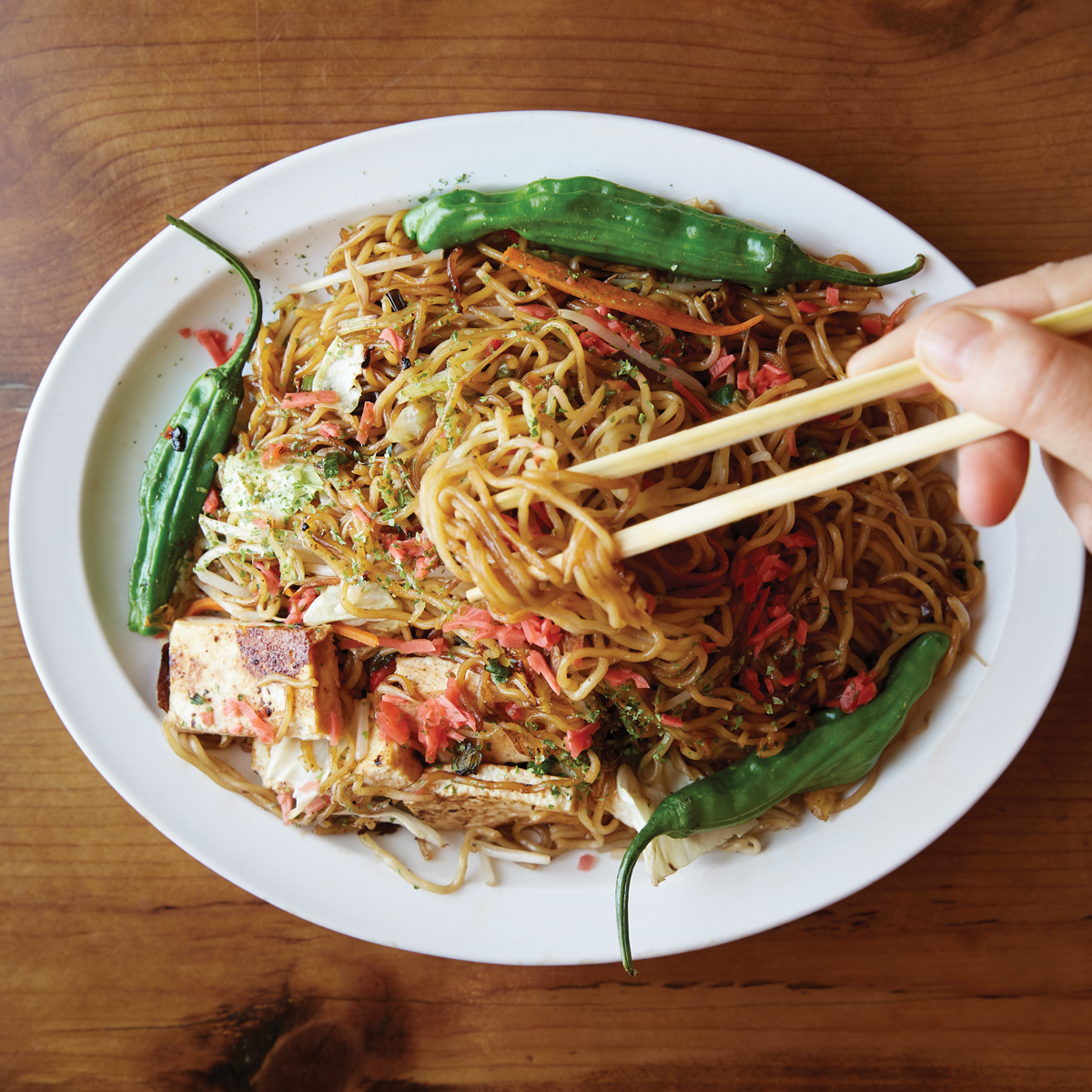 Photograph by John E. McDonald
@okyakiatl
Though Corban Irby's pop-up, held regularly at Ria's Bluebird, is all about the Japanese savory pancake okonomiyaki, he serves plenty of other Osaka-style pub grub, too.
What You'll Find: That pancake in all its glory, topped with cabbage, pickled ginger, tenkasu (little nuggets of fried batter), nagaimo (Chinese yam), okonomi sauce, Kewpie mayo, seaweed flakes, and bonito flakes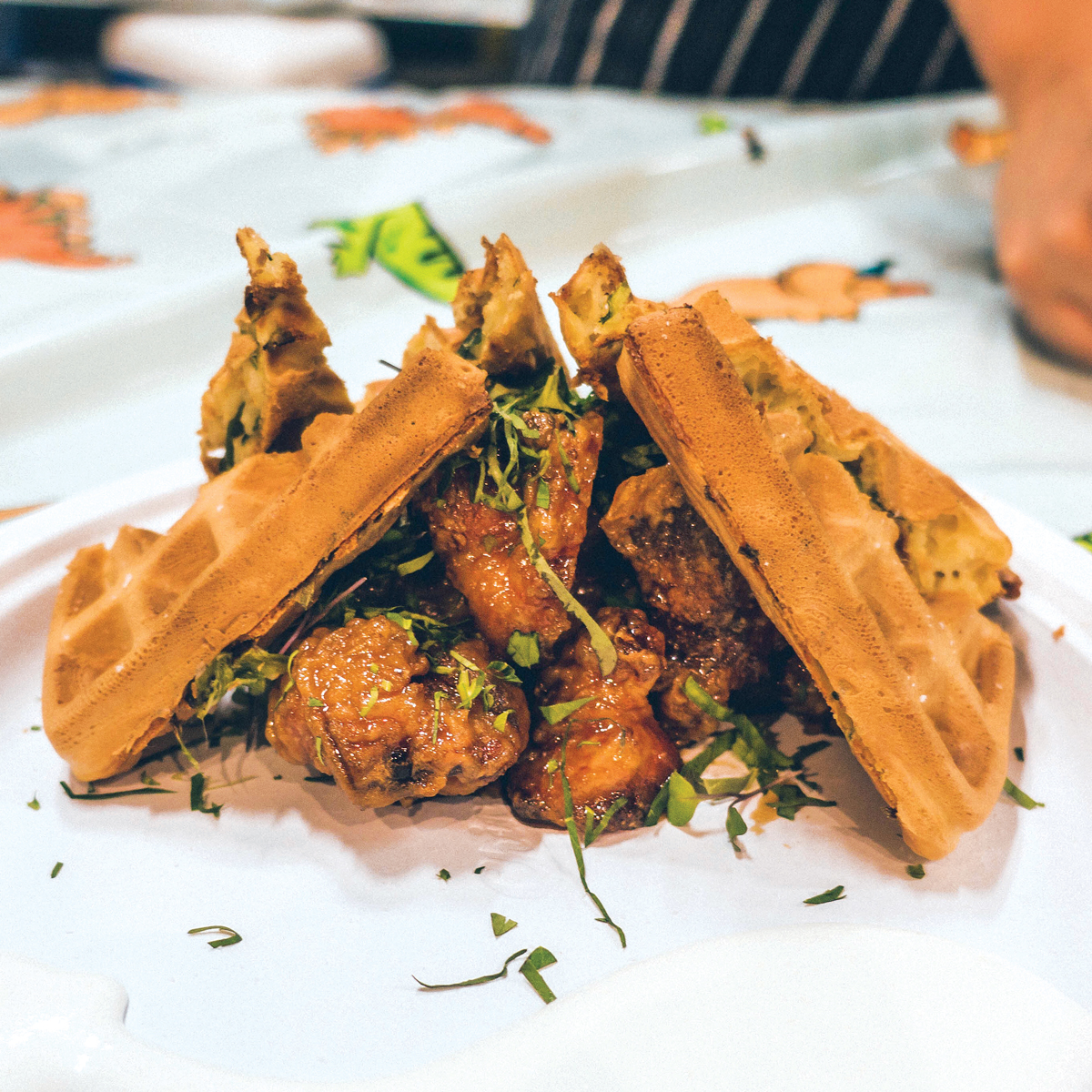 Photograph by Stay Visualant
@weareguk
Edmond Hong hosts occasional pop-ups that put a playful spin on Korean standards.
What You'll Find: Chicken and waffles, Seoul-style
@thespindlekitchen
This counter-service restaurant behind a bike gear and apparel boutique is helmed during the day by the talented Taria Camerino, but it also features a regular rotation of guest chefs at night, and you can't go wrong with any of them. Check out Spindle's calendar to see what's cooking.
What You'll Find: Beef cheek huarache with salsa roja, chicory, and cotija, from chef Alex Bolar (of the former Better Half)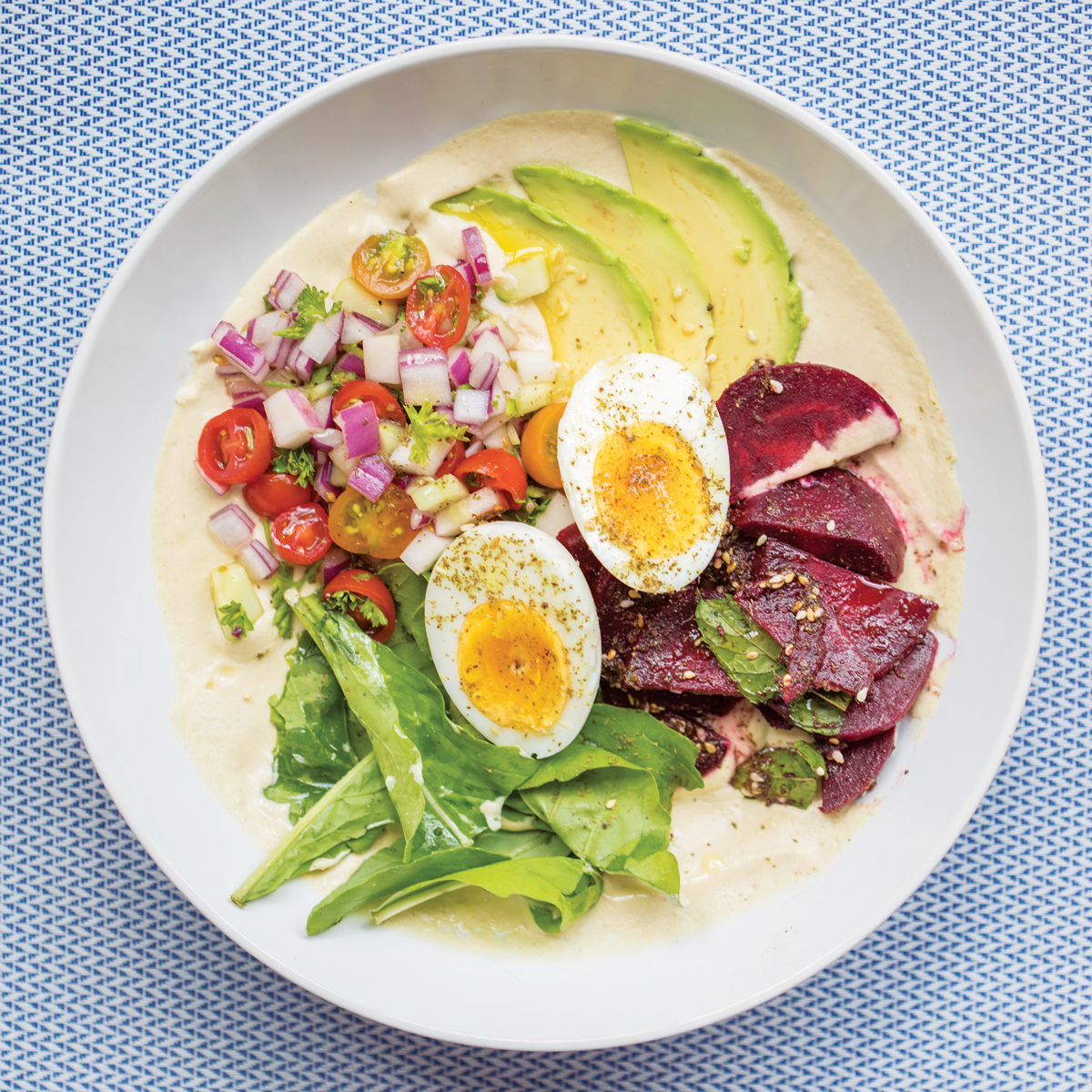 Photograph by Kate Blohm
@stopthinkchew
At Julia Kesler's brunch pop-up, the healthy bowls—including gluten-free and vegan options—are as pretty as they are nourishing. Look for them at the Grant Park Farmers Market (other locations announced on Instagram).
What You'll Find: Hot turmeric oats with roasted almonds and seeds, cinnamon apples, maple syrup, and shredded coconut
@gatoatl
An iconic breakfast and lunch restaurant by day, Gato has for years hosted various pop-ups at night, including Stieber's Eat Me Speak Me and Talat Market, from fellow James Beard Rising Star semifinalist Parnass Savang. Currently, Gato's chef-owner Nicholas Stinson is hosting his own Aztecan-inspired Mexican pop-up, Gato Nights.
What You'll Find: Oaxacan pipian soup with slow egg, fiedo, radish, sorrel, epazote, and chile piquin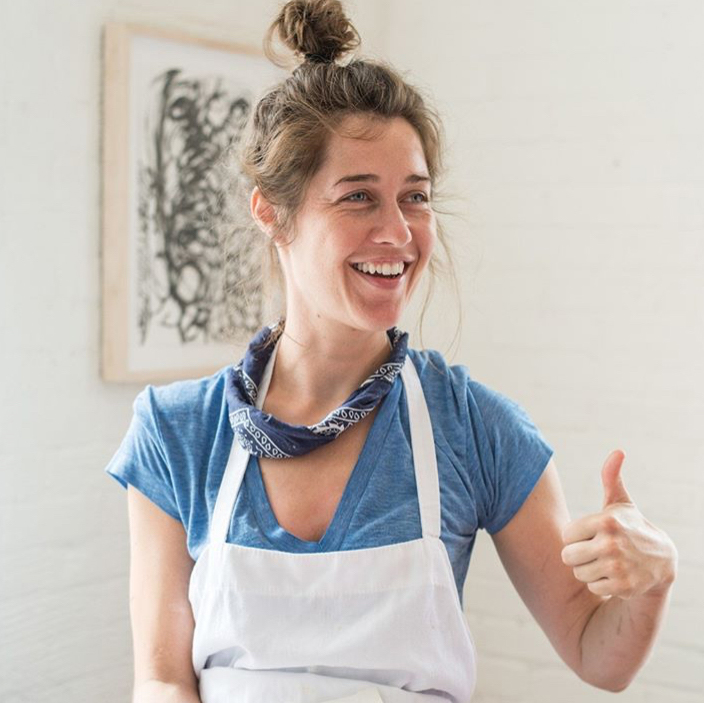 Photograph courtesy of Sarah Dodge
@sedodge
Bread baker extraordinaire, formerly of 8Arm, who hosts her monthly Bread Is Good breakfast pop-ups (often at Sid & Ann Mashburn) and bread sales (including a weekly bread subscription service )
What You'll Find: Instagram-ready, naturally leavened loaves of sourdough
@theplatesale
This dinner series is hosted by husband and wife chef/bartend team Mike and Shyretha Sheats, both formerly of Staplehouse. Though based in Athens, the duo commonly hosts hot-ticket Atlanta events, serving elevated takes on historic black Southern recipes.
What You'll Find: Tuskegee soup with sweet potatoes, habanadas, oysters, and hot peanuts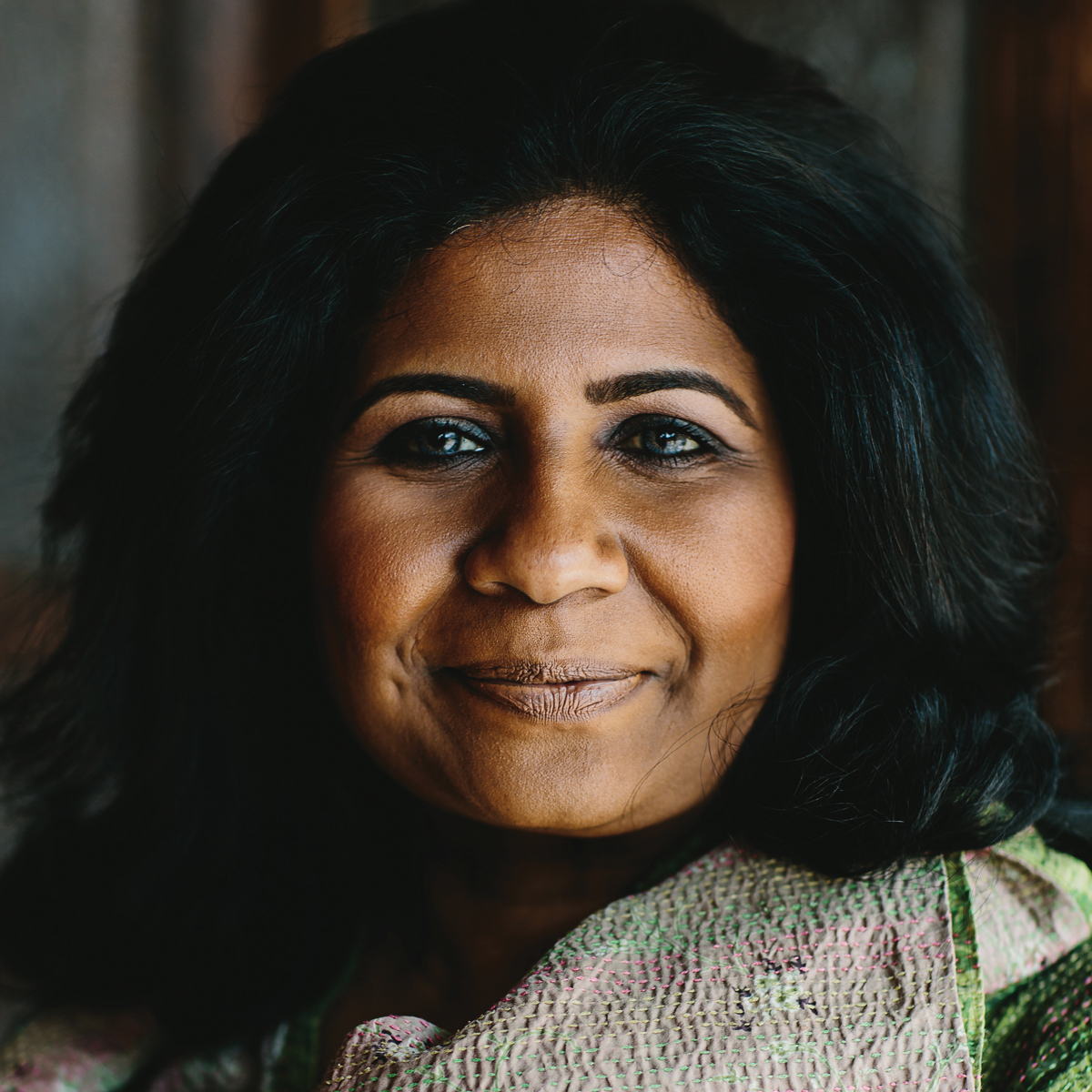 Photograph by Andrew Thomas Lee
@ashagomez
An acclaimed chef, Gomez formerly ran the underground dinner series Spice Route Supper Club and the brick-and-mortar restaurant Cardamom Hill. She now hosts private parties and occasional ticketed dinners at her events space Spice To Table in the Studioplex development.
What You'll Find: Fried chicken drizzled with coconut oil and fresh mango sauce and finished with roasted curry leaves (available at Spice to Table on Fridays and Saturdays, from 11 a.m. until it's sold out)
Photograph courtesy of @eatmespeakme
@eatmespeakme
Creative yet unpretentious, locally sourced dishes from James Beard Rising Star semifinalist Jarrett Stieber, served multiple days a week at both S.O.S. Tiki Bar and Chrome Yellow Trading Co. coffee shop. Stieber plans to open his first brick-and-mortar restaurant, Little Bear, in Summerhill this year.
What You'll Find: Beet mapo tofu with shaved root vegetable and cilantro, seasoned with poppy seeds and sichuan peppercorn
facebook.com/GlobalGrubCollective
This East Atlanta mini food hall has a rotating collection of stalls that serve the type of hyperspecific, highly authentic fare typically available on Buford Highway.
What You'll Find: Everything from poké bowls to Moroccan tagine, tonkotsu ramen to Texas-style tacos
Photograph by Miriam Hoffman
@speakeasysupperclub
Underground dinners with expertly composed dishes that you won't believe are prepared by a 17-year-old, Trevor Shankman (with some assists from his chef dad, Kyle)
What You'll Find: Five courses that could include orca bean cassoulet with duck and ham confit, blistered tomatillo, and grilled onion soubise.
@chowclubatl
A monthly underground dinner series, with each meal cooked by a chef from a different country—serving food you're unlikely to find anywhere in Atlanta. The nearly 20 countries represented so far include Syria, Senegal, Hungary, and Myanmar.
What You'll Find: The type of food served in the best home kitchens of the chef's native country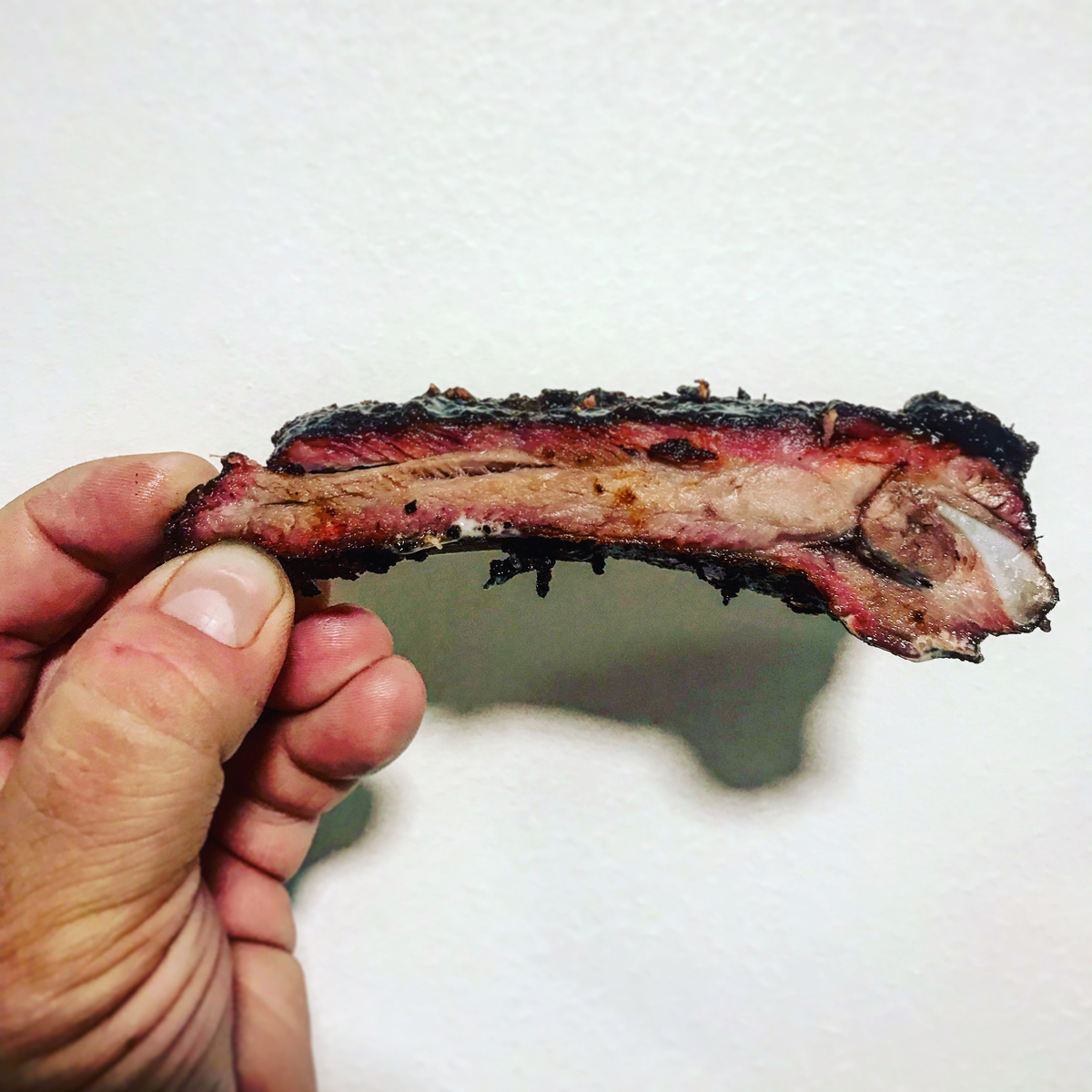 Photograph courtesy of Illegal Food
@illegalfoodatl
A classically trained chef who burned out on the restaurant industry, Steven Lingenfelter hosts regular pop-ups, often at Wild Heaven Beer in Avondale, showcasing Southern food with Asian inflections.
What You'll Find: Baby back ribs glazed with Korean barbecue sauce