Home
Who owns that tower with the torch next to the Connector?
Who owns that tower with the torch next to the Connector?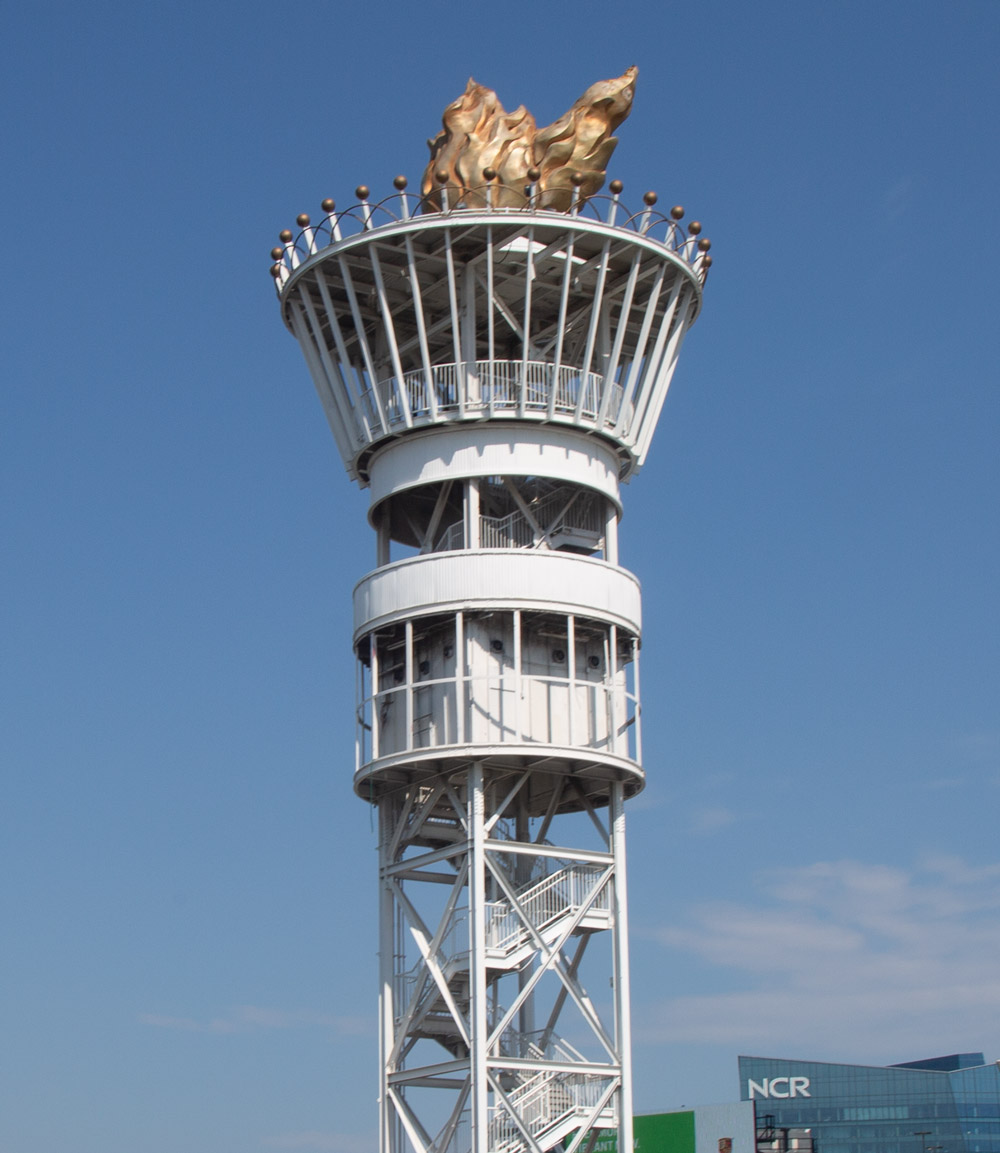 Officially, Centennial Tower Inc., whose executives include Geoff Anderson, the son of Taz Anderson—the late, larger-than-life developer and one-time Georgia Tech football legend who daydreamed the 105-foot tall observation deck, topped with a roughly 20-foot-tall torch, during the run-up to the 1996 Summer Olympics. Anderson's use of the word "centennial" to market the estimated $2 million attraction and a plan to charge tourists $2 apiece to climb the tower—plus the two giant peach-shaped billboards he erected north and south of the downtown connector—didn't endear him to the Atlanta Committee for the Olympic Games, which threatened legal action if the tower's planned advertising space featured unsanctioned businesses trying to ride the games' coattails. "This tower might be so bad in its execution we won't have to do anything," an ACOG spokesman said at the time. (Anderson initially sidestepped the controversy by saying his tower celebrated the centennial of Atlanta's hosting of the Cotton States Exposition in 1895). At the base of the tower overlooking I-75/85, Anderson envisioned a souvenir shop. Though Anderson died in 2016, the tower stands proud, continuing to confuse out-of-towners who wonder why the Olympic Torch is on the back-end of the Varsity next to a hodgepodge of buildings and the highway.
This article appears in our November 2019 issue.