Home
Why do street names change at Ponce?
Why do street names change at Ponce?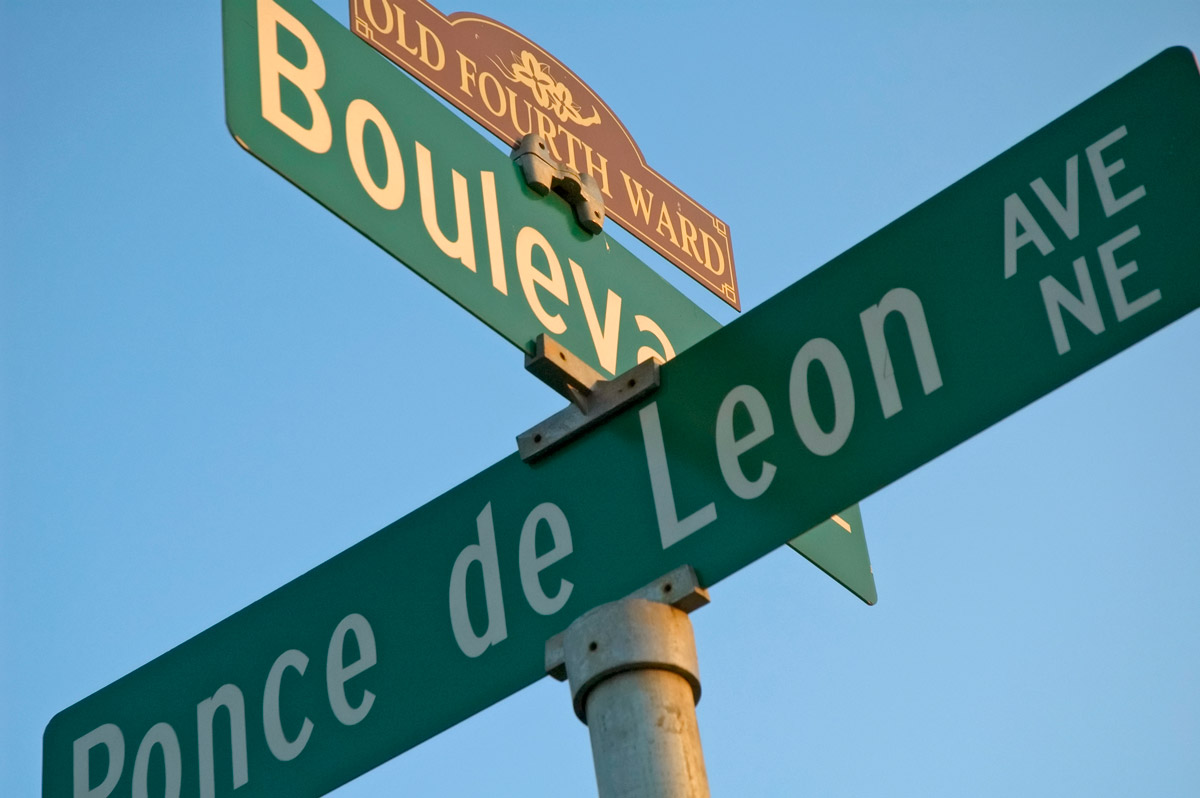 As if all the Peachtree variants weren't confusing enough, Atlanta drivers have to contend with streets that change names seemingly at random.
Seemingly, that is, until you notice a pattern in several roads running north-south through central Atlanta. State Route 42 is Briarcliff Road as it skirts along Druid Hills, but once it crosses Ponce de Leon Avenue, it becomes Moreland Avenue. Likewise, Monroe Drive suddenly segues into Boulevard on the south side of Ponce, Charles Allen Drive turns into Parkway, Argonne Avenue becomes Central Park Place, and Juniper is transformed into Courtland. What gives?
The name changes were intentional and rooted directly in racism. After Reconstruction, Atlanta gave rise to a burgeoning black middle class with newfound buying power. But most whites didn't want black people, however wealthy, moving into their neighborhoods on the north side of town—and Atlanta officials were more than willing to try to prevent that from happening.
Changing the names of north-south roads was the easiest way to reassure whites that they didn't (technically) live on the same street as did blacks, but it was hardly the only way. In 1913, the city adopted the "Ashley Ordinance," named for an ardent segregationist councilman, aimed at restricting where blacks could live or buy property. When that statute was ruled unconstitutional by the Georgia Supreme Court a year and a half later, the city used more direct means to keep the races apart, often dead-ending streets that crossed into white neighborhoods. And, like a number of northern cities, the "City Too Busy to Hate" sometimes resorted to physical barriers, most notoriously the barricades built in 1962 to shut off access to the white subdivision of Cascade Heights in southwest Atlanta.
Then Mayor Ivan Allen Jr. publicly expressed regret for having erected what had become known as Atlanta's "Berlin Wall," but the largest and most effective barrier was still being built. We call it I-20. Cutting a winding path through a number of poor black neighborhoods on the south side of town, the highway had been plotted along an east-west route that "would be the boundary between the White and Negro communities," according to Atlanta planning documents of the era.
This article appears in our November 2019 issue.