Home
Why is Underground Atlanta underground?
Why is Underground Atlanta underground?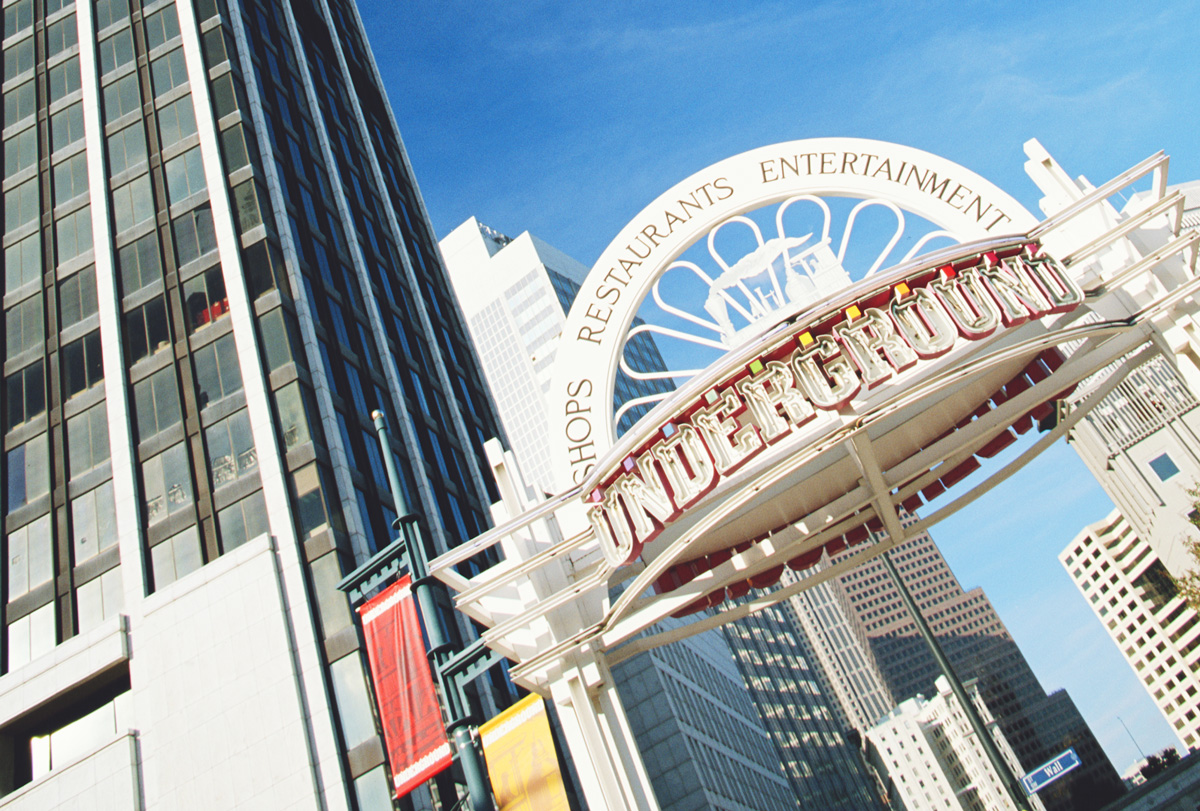 When you walk near Five Points, you're not actually stepping on terra firma. In the 1920s, Atlanta was on a building spree near the intersection of railroad tracks that had given the city its original name of Terminus. City leaders decided that the best way to ease gridlock as trains passed was to build viaducts over them. (Architect Haralson Bleckley also envisioned a complex of parks that, alas, did not materialize.) In 1929, what would be considered street level was essentially moved one story up; stores set up shop on the second floor. Original first floors became basements (and a speakeasy here and there during Prohibition). Cobblestone streets became frozen in time and gas-lit street lamps dimmed, and the area was largely sealed off until the late 1960s, when city leaders turned the original streets and stores into a nightlife and entertainment district with bars and restaurants. For a brief shining moment, the novel approach lured revelers—Underground's best year drew 3.5 million visitors and $17 million in sales. The city shut the doors in 1980 and reopened them with retail and restaurants nine years later, and now, the development waits for yet another rebirth as a mixed-use complex by WRS, a South Carolina real-estate developer. Regardless, should you ever want to stand on solid ground, local architect Jeffrey Morrison and Nedra Deadwyler of Civil Bikes lead occasional tours. Just watch out for trains.
This article appears in our November 2019 issue.