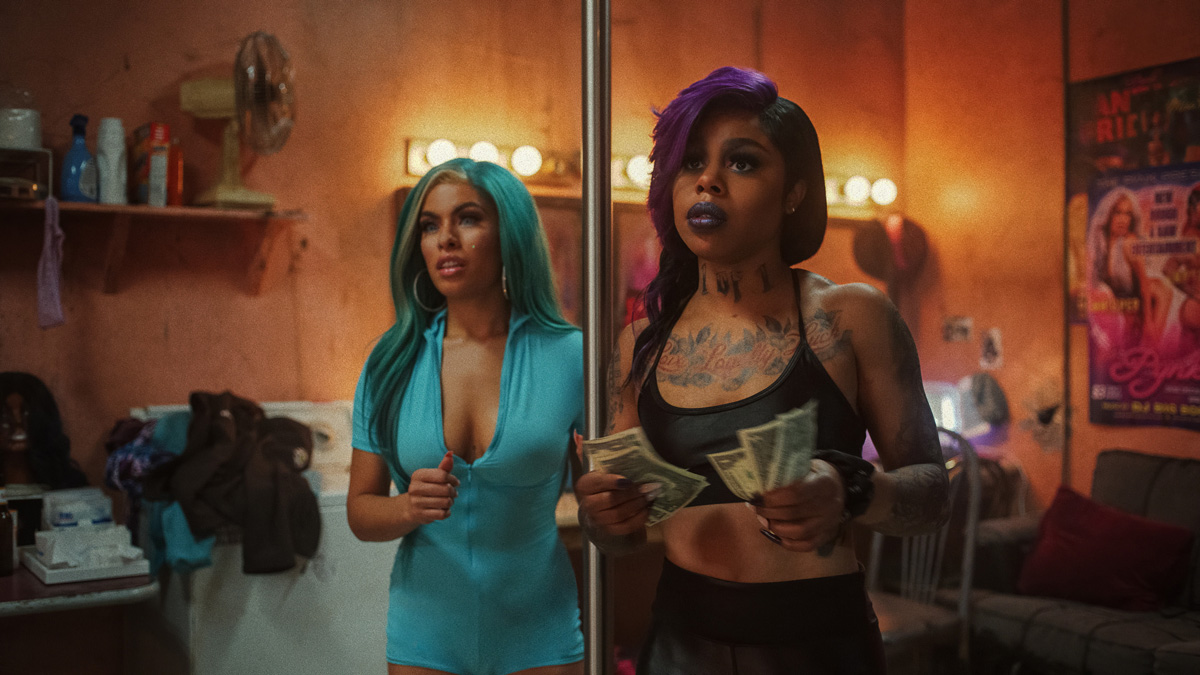 When I talked to actress Gail Bean about her roles in Starz's P-Valley and FX's Snowfall earlier this week, I started by noting she's the second celebrity I'd interviewed from Stephenson High School in the last seven days. She laughed and immediately asked me if I'd spoken with Atlanta rapper J.I.D. I had. "We grew up together. I cheered while he played football. Our families are close," she says.
"He goes by J.I.D now, but at the time, he was Destin or Lil Route. That's what everyone called him," she adds. (The Dreamville rapper's full name is Destin Route.)
At Stephenson, the Stone Mountain native went by a different name, too: her birth name, Gail Mitchell. As Gail Bean, she's started to make a name for her nuanced, empathetic portrayals of imperfect Black characters. In Snowfall, she portrays Wanda Bell, a young woman in Los Angeles who falls in love with a drug dealer before becoming addicted to crack-cocaine during the epidemic in the late 1980s. As Bell, Bean shows both the lows (at one point the character attempts to sell her own tooth for drugs) and the recovery of someone struggling with substance use. Most recently, she's joined the cast of Starz's raunchy Mississippi-based strip-club drama P-Valley as a Southern dancer, Roulette, who breaks the club's rules banning sex work. The show exists at the intersection of strip club, hip-hop, and Black Southern culture, affording Bean the opportunity to pull from her roots as someone raised in metro Atlanta.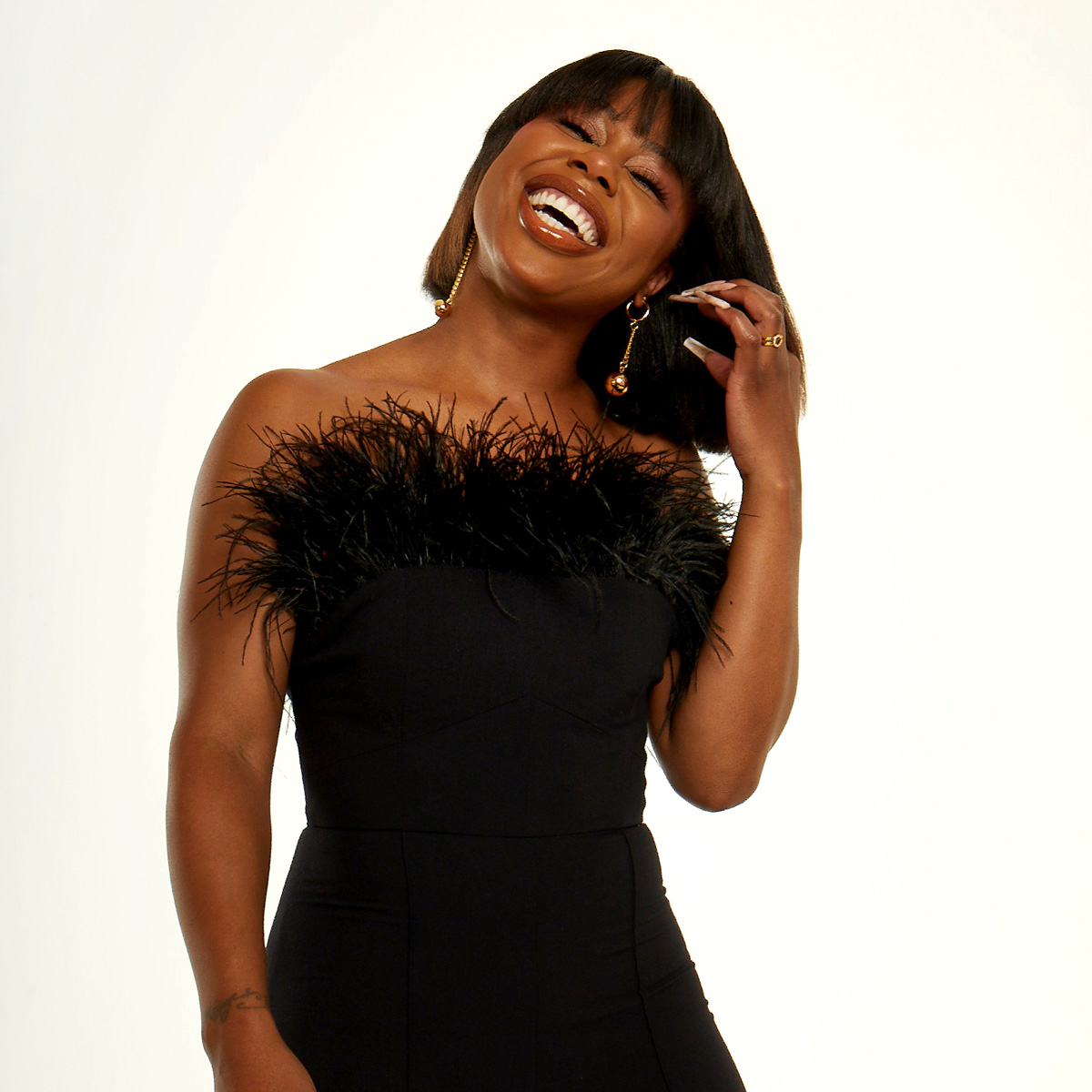 The 29-year-old has been living and working in L.A. for nearly a decade, but she still makes time to come home, eating at J&J Fish & Chicken on Candler Road or Grindhouse Killer Burgers in downtown Decatur with friends and family. Ahead of the season 2 finale of P-Valley this weekend, I chatted with Bean about how Atlanta has shaped her as an actress and the roles we can expect from her moving forward.
You went to college before becoming an actress, but were you interested in drama back in your high school days?
Stephenson birthed my love for acting. When I was a senior, I took a drama class, and I just loved it. I always wanted to quit and move to L.A. and act, but my mom was a high school teacher. Her goal was education, so I did that. I'm grateful she made me do it, instead of my original plan of graduating from high school, moving to L.A., and being an actress. I've learned so much that has been beneficial for me in the entertainment industry.
When I went to Valdosta State, I didn't do anything with acting. I was an accounting and finance double major. I cheered there and crossed Delta. I was in student government. I thoroughly enjoyed my college experience.
What was it about acting that drew you in?
I cheered, I played softball, and I ran track. I did all of these things that are very highly competitive. And you have to put your hard work and your discipline in outside of the actual scheduled practice or rehearsal. It's what you do on your own when nobody's watching that shows up when you perform. I always loved that adrenaline rush.
You were a part of an acting studio here that the late director John Singleton (Boyz n the Hood, Poetic Justice) spoke at before creating Snowfall. Isaisah John, your love interest on the show, also took some classes at the studio. Can you tell us about that place?
It was AOA [Alchemy of Acting] studios. It's not around anymore, but it was a branch off of Susan Batson Studios in New York. We were fortunate enough to have a teacher, Lalanya Abner, who was able to bring heavy hitters to really come and talk with us and not charge us for their time and expertise. It was a Black-owned studio. It was bigger than reading scripts and going to plays; it was the exposure that a lot of people in the Black community lack because we just don't have those resources or [it's] unaffordable.
You worked at Onyx where you were a "shooter girl," selling shots of alcohol. Did you pull from any of your strip club experiences in Atlanta for your current role on P-Valley?
The strip club is our culture. My very first strip club [experience was when] I was 17. I used one of my friend's IDs to get into Strokers. I had a blast.
I've been to so many. I know which ones are going to have the best food, drinks, or the most natural dancers. I've had a lot of good nights as a worker. I've had some nights where it's slow as hell.
For the premiere [of P-Valley season 2], I did my after party at Strokers. It was a full circle homage moment. I'm on a show that celebrates strip club culture and I don't have to use my ID [to get in anymore]. My face card is good.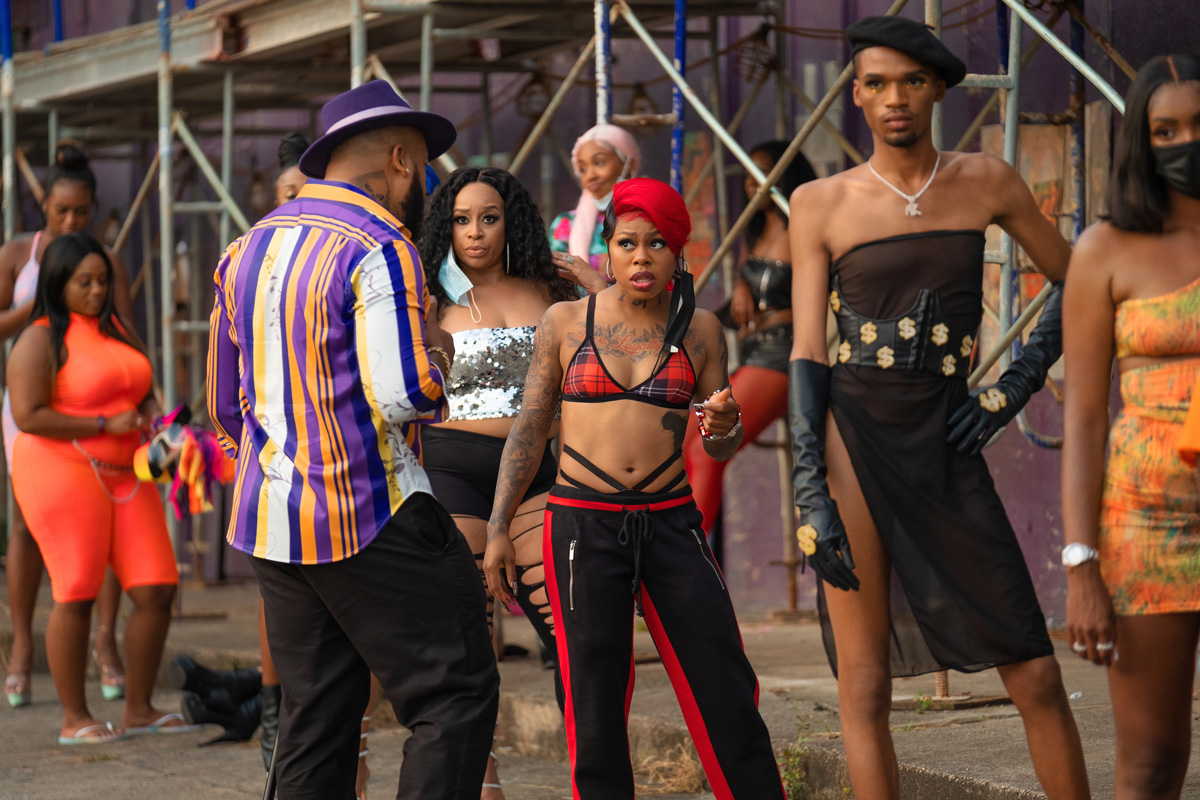 Was your portrayal of Roulette inspired by any of the people you knew while working at the strip club?
I definitely pulled on some memories. Everything that Roulette has or embodied is from me or from somebody who I interacted with in the strip club. I didn't do any sex work, but it's not like I didn't know people who did. I also knew people who were at Georgia State going to school for nursing or taking care of their families.
I remember sitting in line with some of my friends who were dancers while they're waiting to cash out. We would talk about my acting while they talk about their dreams. It was some of those same girls that I called on when I got the role like "teach me pole" or "give me some inside info when it comes to being a dancer."
What can you tease as we head into the finale this weekend?
Roulette is on the up and up. She ain't even hit her peak, yet. For some of the other characters where you think they're at the top, my how they fall . . .
Another one of your most popular roles is Wanda on FX's Snowfall. As the show prepares to air its final season next year, what is your dream ending for Wanda's story?
I wholeheartedly believe she deserves love. She deserves her second, third, fourth, or fifth chance at life. She deserves to not be held back by her decisions or her mistakes. She deserves to grow. There are some addicts who get clean and live a beautiful life. I've met them. I know them. [But] I don't know if that will be the case; the reality is it could go either way.
You've had some heavy roles portraying the complexities of characters who would often be stigmatized. What stories are you gravitating toward next in your career?
I'm not going to put myself in a box or limit me to just doing drama. I'm getting back to comedy. Someone mentioned a romantic love story. I definitely want to go the Marvel route. I have 17 nieces and nephews—I want them to be able to watch some of the projects I'm in.