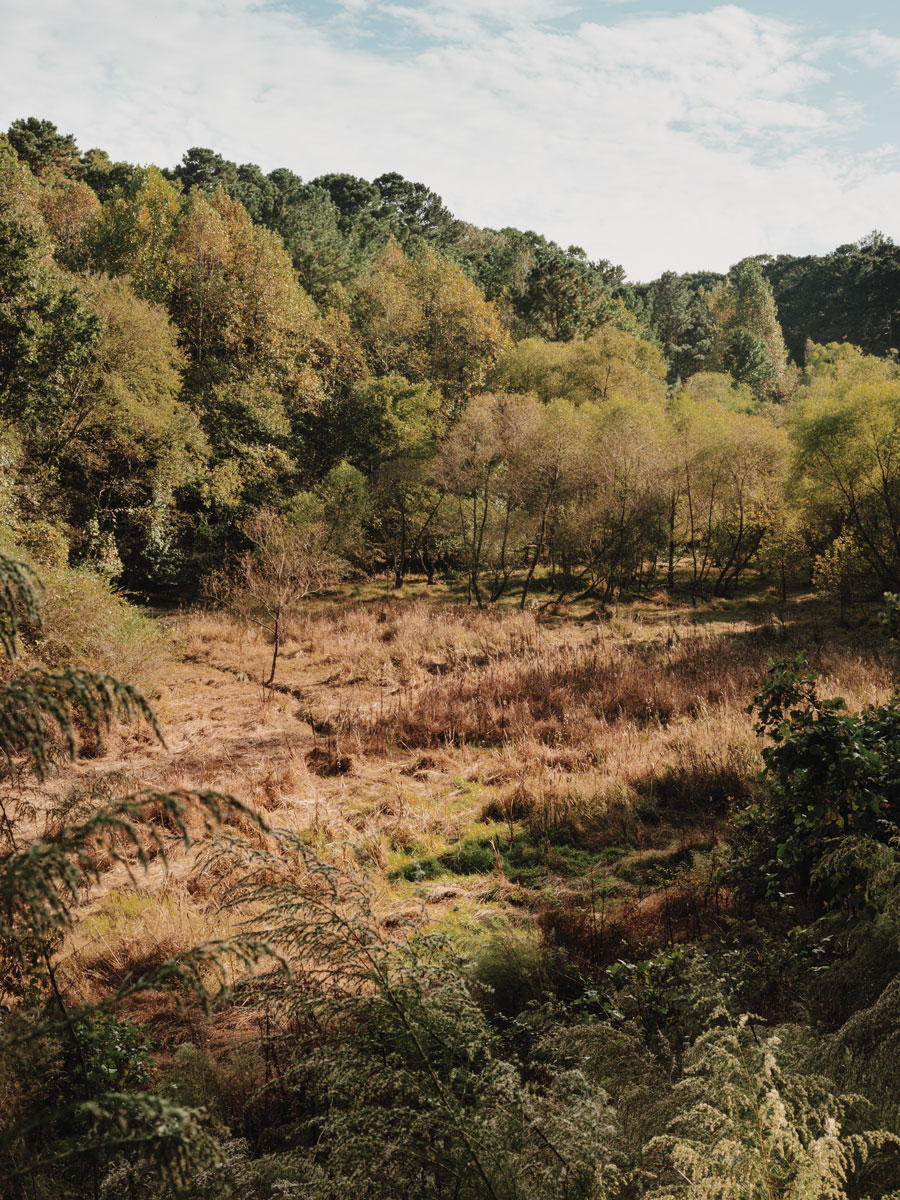 One Saturday morning about 40 years ago, Shirley Nichols wandered down an overgrown road near her home in the woodsy fringes of southeast Atlanta, enticed by a strange, old sign that read "Lake Charlotte." Deep in a hilly, oak-hickory forest, she found a few ornate but decaying, vacant houses around a small body of water. The air was so fresh, it felt like a countryside dawn, though Nichols stood just 15 minutes from both downtown and the city's burgeoning airport. "It's like you were in a different world," Nichols, a recent retiree, remembers. "You can't imagine: It was so serene."
That bucolic air was replaced a few years later by the oppressive funk of a new landfill next to the woods, brimming with household waste. And until recently, the unmarred forest was a constant source of worry for Nichols's 600-home neighborhood, South River Gardens, where she's long served as community association president. But thanks to her neighbors' decades of "badgering city councilmembers to keep an eye on that property," she says, and no shortage of serendipity, the forgotten forest long known as Lake Charlotte Nature Preserve stands to become one of Atlanta's largest public parks, an archaeological treasure trove, and a model for urban forestland preservation.
The densely canopied property in question consists of 216 acres—picture Piedmont Park and Centennial Olympic Park combined—and an estimated 60,000 trees, including mature species such as shagbark hickory rarely found south of Georgia's mountains. It's positioned just south of Starlight Drive-In along Moreland Avenue, bisected by a tributary of the South River and a wide, winding path, with Interstate 285 as its southern border. The land's natural beauty and resources have drawn people for centuries; Native Americans carved stone bowls from an ancient soapstone ridge still dimpled by their handiwork.
According to research by Atlanta writer Hannah Palmer, who's studied the area for nonprofit the Nature Conservancy, the land's tumultuous modern history dates back to six country estates in the 1920s, dotted around a lake in a then remote pocket of Fulton County. Atlanta annexed the property in the 1950s; the name "Lake Charlotte" appears on a map a few years later; and, by Mayor Maynard Jackson's administration in the 1970s, the city had purchased it to create an idyllic nature preserve. But the Atlanta Child Murders saga scuttled momentum when a body was found nearby, and the scenic lake was drained. Then came the opening of DeKalb's Live Oak Landfill next door in 1986. That cast an odorous pall over the area—and infuriated neighbors—until the Environmental Protection Agency shut the dump down in 2004.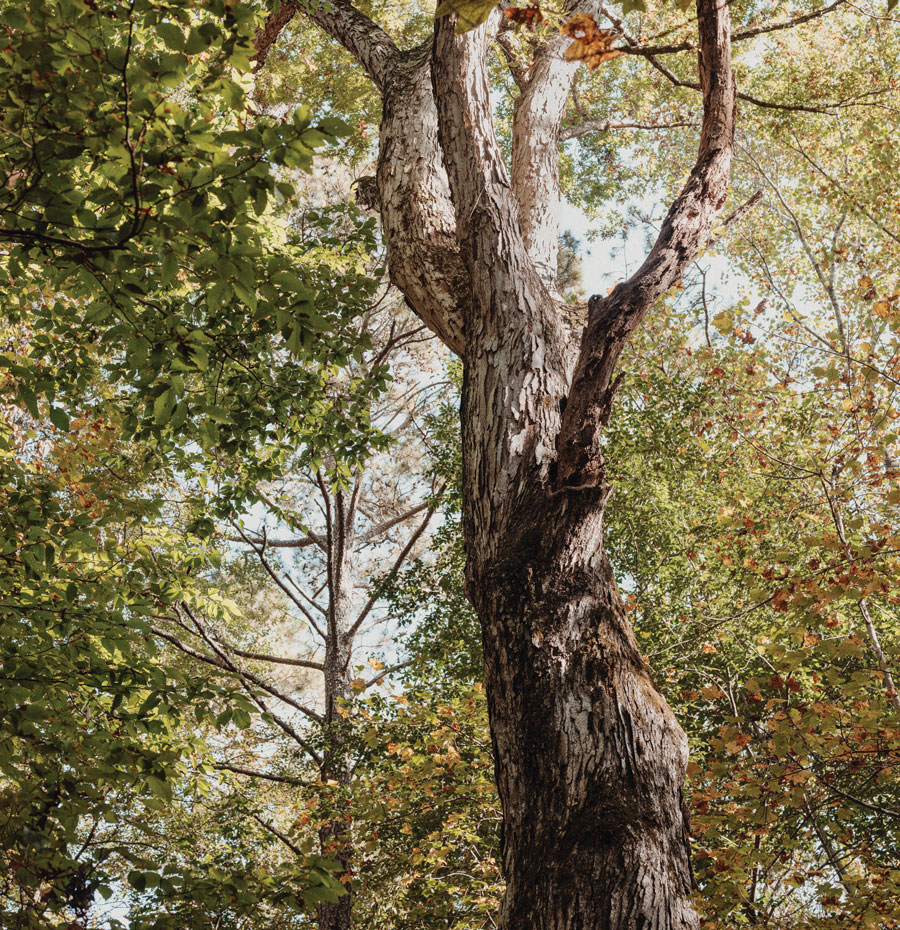 Today, the landfill is capped, and conservationists think it could be fully remediated in 20 or 25 years and cleared to become accessible to the public again.
The landfill's owner, Houston-based Waste Management, had owned the Lake Charlotte property since the late 1980s and once tried to wipe out the forest for landfill expansion, per Palmer's research. Waste Management was recently under contract to sell the forest to an industrial developer, echoing similar land uses in the area.
"We would have had a bunch of asphalt, concrete, and essentially nobody working there, but a lot of trucks there, destroying one of the most pristine forests in the city," says Tim Keane, Atlanta's planning commissioner.
The forest's saving grace was threefold: A few years ago, a Georgia Tech study of urban tree canopy loss clued in the Conservation Fund, a national nonprofit based in Virginia, that Lake Charlotte should be a top priority. After more than a year of tough negotiations, that group convinced Waste Management to sell to them instead of the industrial developer, says attorney and local acquisition specialist Stacy Funderburke. Meanwhile, the overarching Atlanta City Design project, spearheaded by Keane and BeltLine visionary Ryan Gravel, alerted city leaders about the importance of preserving one of Atlanta's largest privately owned forests. Around that same time, the city tweaked its tree recompense fund—a coffer filled by developers who pay fees to ax trees—to allow for not just planting replacements but purchasing and protecting forestland. That provided the $5.3 million the city paid in August for Lake Charlotte's land, its planned improvements, and an upkeep strategy. Says Keane: "This is the first—but not the last—property that we'll use tree trust money to protect."
Over the past 17 years, the Conservation Fund has helped add more than 400 acres of green space to Atlanta's portfolio, but Funderburke calls this deal the highlight. "We have a lot of beautiful forests—you think of Cascade Springs Nature Preserve, Fernbank Forest, and Deepdene [Park]," he says. "Honestly, this is like those places on steroids." Environment assessments have shown the forest wasn't impacted by the landfill. Following some parking and trail upgrades, as well as removal of kudzu and other invasive species, Funderburke predicts it could be partially accessible to the public in 2021. Passive uses will likely include hiking trails, maybe campsites, possibly educational markers for kids on field trips. "This isn't going to be a park where we have barbecue grills and playground equipment and all that," says city councilwoman Joyce Sheperd, who represents the area.
Gravel calls the Lake Charlotte purchase integral for a much grander concept he's working on with the Nature Conservancy: the South River Forest, a potential 3,500-acre linkage of existing nearby parks and forests, plus historic sites like the city's old prison farm. "It's metro Atlanta's last chance to have a forest this big—bigger than Stone Mountain [Park]—inside I-285," says Gravel.
Sheperd, Gravel, and others note the area is relatively unpopulated and ripe for a development boom as Atlanta's population swells. But Nichols, the longtime neighbor, says most homeowners are happily retired and less concerned with increasing property values than having a gorgeous, city-maintained amenity down the road—something they never considered possible.
"We just want a neighborhood that's friendly and clean and nice," she says, "and that draws people that want to come and partake in all the beauty we have over here."
This article appears in our January 2020 issue.