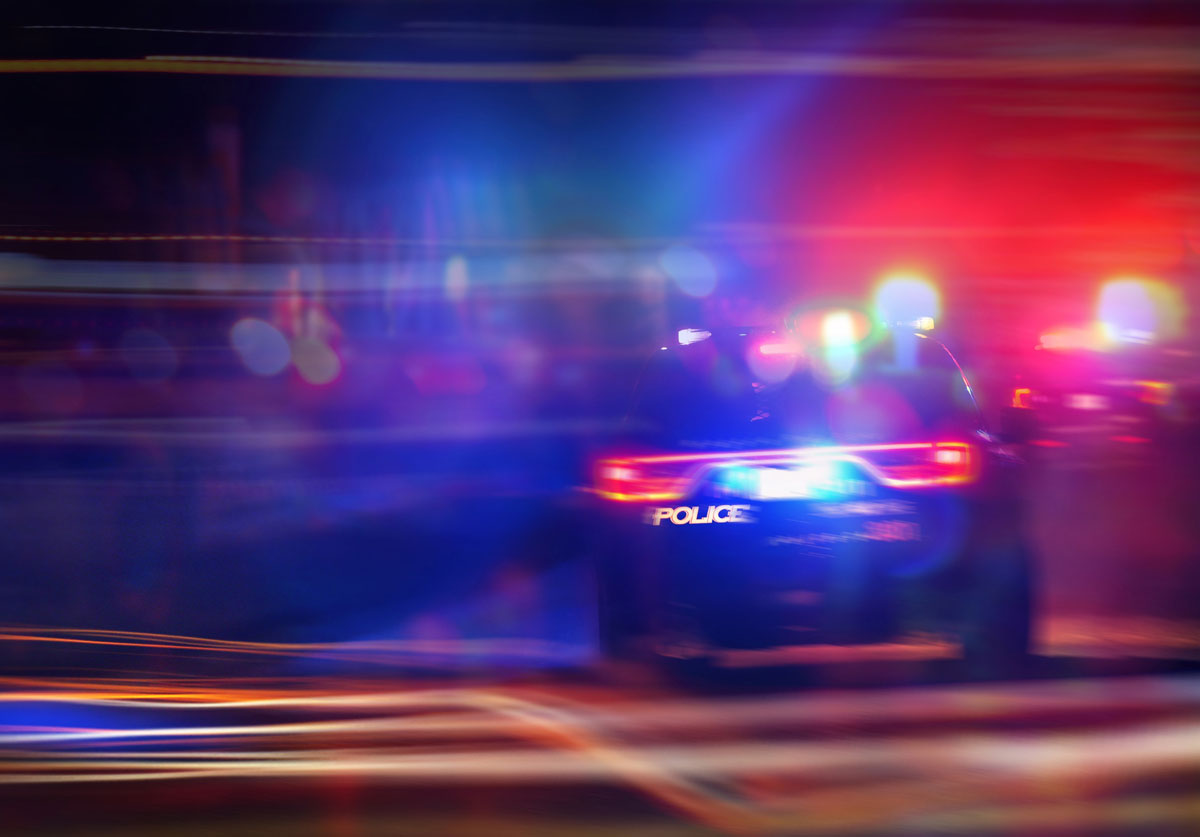 In December 2019, three bystanders were killed in separate police vehicle pursuits—prompting then police chief Erika Shields to suspend Atlanta Police Department's chase policy. APD, she wrote in a letter about her decision, "is assuming an enormous amount of risk to the safety of officers and the public for each pursuit." Shields invited the Police Executive Research Forum, a national nonprofit, to study the policy and make recommendations for improvement.
Her successor, Rodney Bryant, enacted a revised policy less than a year after the original had been suspended. But chases remain controversial. In an interview with CNN, PERF executive director Chuck Wexler described pursuit driving as one of the riskiest actions an officer can take. From 1996 to 2015, police pursuits resulted in more than 6,000 fatal crashes, leading to 7,000 deaths, according to the National Institute of Justice (NIJ). That's an average of 355 fatalities a year—about one per day.
How common are police chases?
"There's not a definitive story to tell," says Dean Dabney, chair of Georgia State University's Department of Criminal Justice & Criminology. "Police not only have authority like no other member of society, but they also have discretion and autonomy." So do the 18,000-some police departments in the U.S., whose pursuit policies vary, from prohibiting the practice to granting officers a good deal of leeway. In 2021, APD engaged in eight vehicle pursuits, while the Georgia Department of Public Safety (which includes the Georgia State Patrol) engaged in 1,610, roughly a third of which took place in Fulton County. (Atlanta officers sometimes request assistance from troopers, who have a more discretionary chase policy.)
What's the problem with pursuits?
"The psychology of a chase is not good—the tunnel vision, the unpredictability of the person you're chasing, all the other vehicles and pedestrians on the road," Dabney says. Nationally, somewhere between a quarter and a third result in a collision, and about half of those collisions result in injury. More than 500 people died in police pursuits across the U.S. in 2020. Of the 1,610 pursuits in 2021 by officers from the Georgia Department of Public Safety, 877 involved a crash. In total, there were nearly 1,700 vehicles involved in pursuit-related crashes; 248 people were injured in pursuits, and 20 people died.
"[The justification] is kind of like the same dynamic you see right now with use of force: 'Well, if they would have just complied, we wouldn't have had any problems,'" Dabney says. "'If you can just run away from the police, then why have police?'"
Years ago, Atlanta City Councilmember Michael Julian Bond and his son were nearly killed after their car was hit by a fleeing driver, according to the Associated Press. Yet even he supported reinstating APD's chase policy after it was suspended.
In what cases will (or won't) APD pursue?
According to the revised policy, an APD officer may engage in a pursuit only if they have direct knowledge that the person fleeing has committed a forcible felony and that the escape of said person would pose imminent danger. APD will pursue for murder, manslaughter, homicide, armed robbery, hijacking, aggravated assault, kidnapping, and escape, but not for civil infractions or property, misdemeanor, or traffic offenses. Officers also must have a supervisor's approval before beginning a chase. Part of the reasoning is that the supervisor will be more emotionally detached from the situation and can decide whether a chase is worth the risk, considering things like time of day, location, weather, and traffic.
What's a PIT maneuver?
PIT stands for precision immobilization technique. It's controversial but still commonly used to stop fleeing vehicles. According to the NIJ, the maneuver calls for the driver of a police vehicle to hit the rear quarter panel of a fleeing vehicle to cause a "controlled spinout," though it can cause the fleeing driver to lose control of the vehicle and can result in property damage, injury, and death. Official data are incomplete, but the Washington Post has reported that, over the last six years or so, at least 30 people have been killed and hundreds more injured in crashes related to PIT maneuvers. According to the Georgia Department of Public Safety's annual report, GSP used the PIT maneuver more than 500 times in 2021. Less than six months ago, after a chase covering I-85, I-75, Edgewood Avenue, and I-20, a state trooper performed a PIT maneuver on a Jeep, ejecting the car's two occupants, both of whom were pronounced dead on the scene. The chase started after the trooper tried to pull them over for speeding.
What other tactics do police use?
Officers can use devices for tire entrapment (for instance, nets that entangle a vehicle's tire and axle) and tire deflation (spike strips). They can also use tracking methods like helicopters and drones, automated license plate readers, closed circuit television, and GPS tracking. "The circumstance of each pursuit dictates what can and cannot be used," says Georgia Department of Public Safety Public Information Director Michael Burns.
What's the future of police pursuits?
Technology could make pursuits safer and, eventually, obsolete. Augmented and virtual reality could help officers with training and practice, and autonomous vehicles could one day be designed to obey traffic laws and speed limits.
This article appears in our February 2023 issue.