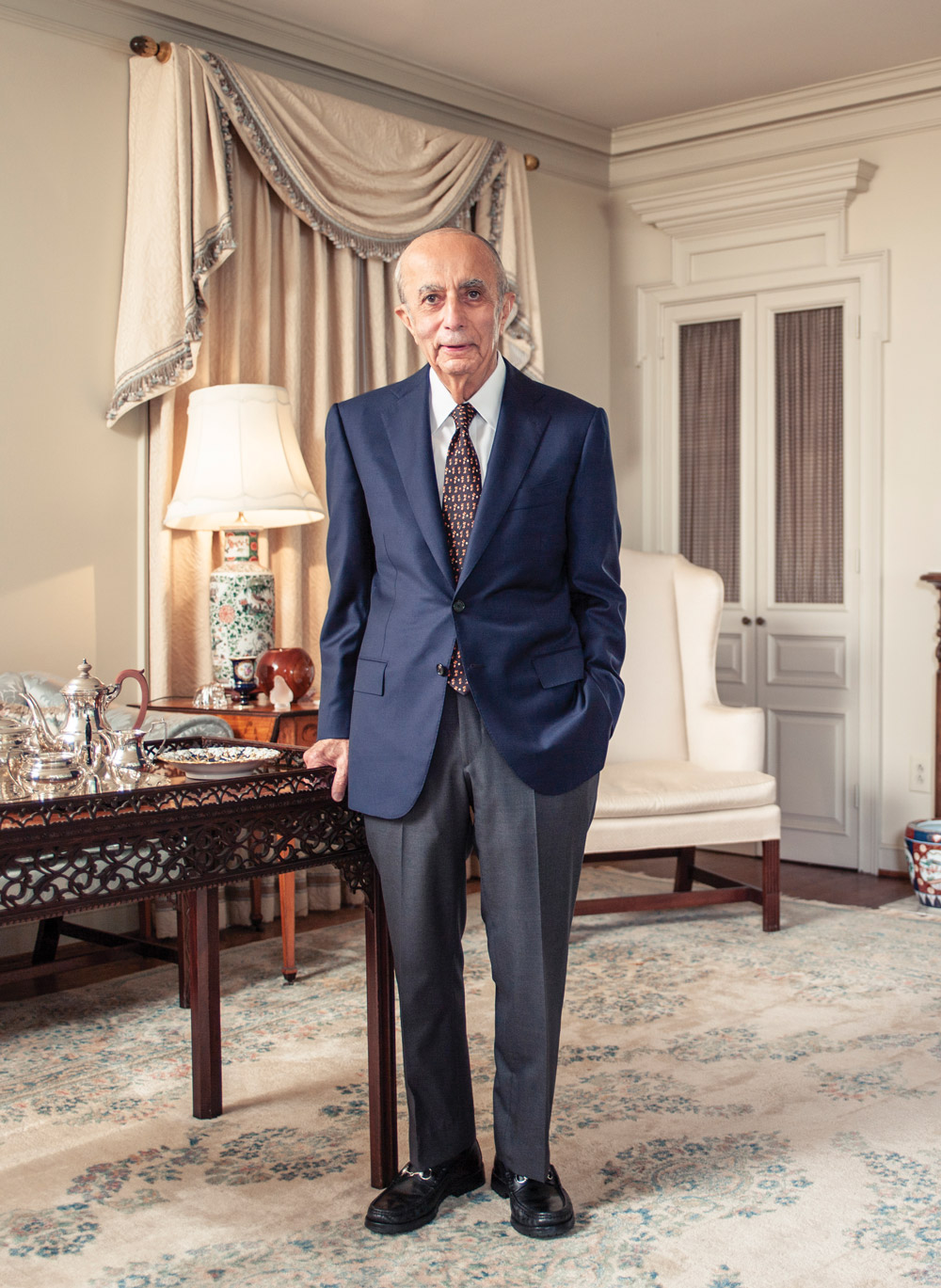 The first painting Shouky Shaheen ever bought was by Maurice de Vlaminck, an early 20th-century French artist who, like his contemporary, Henri Matisse, was known for his bold colors and rough brushwork. Shaheen paid a local gallery $34,000 for the painting. This was 50 years ago, when Shaheen was making a name for himself in metro Atlanta as an industrial real-estate developer.
But not long after the purchase, Shaheen grew worried. Another collector had sued the same gallery for selling him a fake, and Shaheen was concerned his de Vlaminck might be one as well. So he had it authenticated in New York. Turned out the painting was real, all right, but its true retail value was closer to $14,000. Then, some time later, another painting Shaheen bought turned out to indeed be a fake; the dealer, Shaheen says, refused to refund his money.
"These dealers—they look for a fellow like me coming in and just zap 'em," Shaheen recalls. The lessons weren't lost on Shaheen, who decided he'd cut out the gallery middlemen altogether and instead rely on his own eye to acquire paintings. He scoured auction catalogs from Sotheby's and Christie's, traveling to their New York City auctions to sit among the same gallery owners whose shops he'd once frequented. Roughly every other year, he'd make a purchase, focusing largely on Impressionist works—paintings of everyday scenes that were produced in the latter part of the 19th century and upended conventions of traditional painting in Europe. The Impressionist movement was sparked in part by the advent of photography, which could objectively capture reality. Relieved now of the responsibility of verisimilitude, Impressionist painters used their canvases to capture moods and shifting light. Shaheen's interest in Impressionism stemmed from an art-history course he took at the University of Chicago, where he graduated in 1950.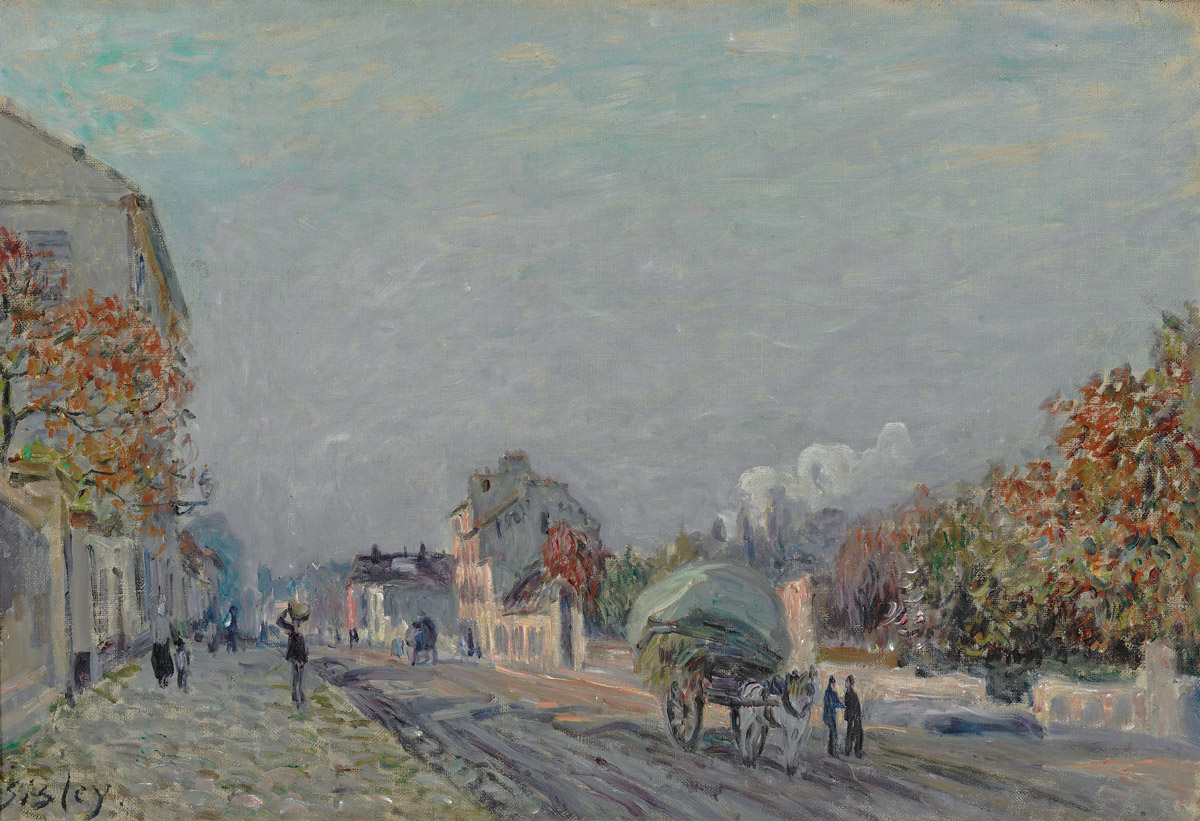 At some point, as the years passed, Shaheen and his wife of 58 years, Doris, found themselves owners not just of discrete paintings but of a collection. The works hung in the dining room, in the living room, all over their home in Buckhead. Taken together, the two dozen paintings of the artists they collected—Matisse, Alfred Sisley, Eugène Boudin, Claude Monet, Auguste Renoir, Amedeo Modigliani, and others—were telling a story of the Impressionist and post-Impressionist movements from the late 19th and early 20th centuries. Meanwhile, as more and more works of the era began ending up in museums and in private collections, the market for Impressionist and post-Impressionist works tightened. Prices soared. In 2002, a painting by Cézanne—The Card Players—sold at auction for $259 million.
"The art market now is overpriced," Shaheen says. "People are using art as investment. We didn't buy it for the appreciation. We bought it to have. And the appreciation came along. That was good and bad. It was bad because [the rising prices] kept us from buying paintings we really liked."
Dealers approached Shaheen. "One came to me and said he could get $60 million for my collection," Shaheen recalls. "But he wanted 20 percent in commission. I said, 'I'm not interested.'"
"Without question, this is one of the most significant donations in [High Museum] history."
Shaheen turned 90 this year. He says that he and his wife decided it would be best to "let the paintings go" while they were both still alive so the artworks' future could be ensured. Shaheen, who had once served on the High Museum's board of directors, decided he and his wife would donate 24 to the High, effectively tripling the institution's collection of Impressionist and post-Impressionist paintings, which already included works by Monet, Pissarro, and others. The newly named Doris and Shouky Shaheen Gallery at the museum began displaying the paintings in November. After five years, the paintings will cycle through periods of display. One of the conditions of the donation, Shaheen says, was that the museum cannot sell any of the paintings for 25 years.
"Without question, this is one of the most significant donations in our history," says Rand Suffolk, the High's director. "To add three Monets to our existing [two] Monets, to have different time periods of his work, shows the arc of that artist's creativity."
For Claudia Einecke, the museum's curator of European art, the Shaheen collection opens new possibilities for organizing exhibitions that teach the evolution of not just an artist but of individual paintings. One of the works the Shaheens donated was a study—essentially, an early version of an eventual painting—by Matisse of his daughter at a piano. "All the details are not worked out yet," Einecke says. "As a curator, this is exactly the type of thing that's attractive because it allows us to talk about the process and the creativity and the making of these works."
After the Shaheens donated the paintings, the walls of their home were full of holes where the works had hung. They had them painted over. Giving the paintings away now, Shouky Shaheen says, "was the right thing. I needed to do it while I was still alive. Now, the museum has a great Impressionist and post-Impressionist group of paintings. I think it's the best one south of Washington."
But Shaheen's acquisition days are not done, so the High should expect more. "I plan to add to the collection because there are certain gaps in it. I'm looking for a good Renoir to put in there."
This article appears in our December 2019 issue.