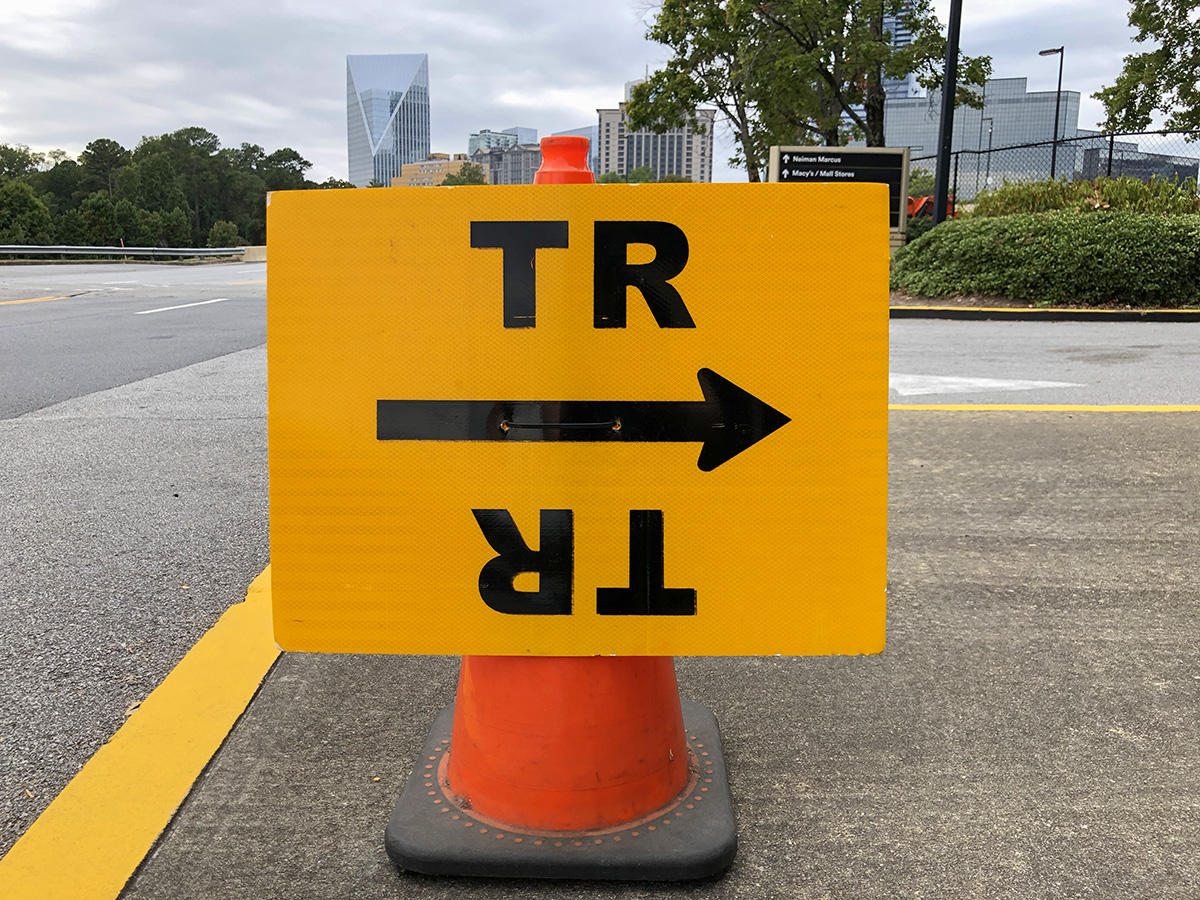 It's the annual slow holiday period for the Hollywood of the South, but there were still a few fun projects shooting throughout December. Here's what we saw and where we saw it:
Disney+ is currently shooting two series, both for the Marvel Cinematic Universe, in Atlanta. New this month, WandaVision (CLIFFORD) has been spotted south of town. Shooting under the working title Big Red, the Elizabeth Olsen and Paul Bettany-led set up signs near the Southern Regional Medical Center in Riverdale on December 5. Signs were also spotted near Starrs Mill. Between December 12 and 13, filming took place at a home in Newnan. WandaVision also stars Kat Dennings, Kathryn Hahn, Randall Park, and Teyonah Parris.
The other Disney+ MCU series, The Falcon and the Winter Soldier (TT) continued from November. Signs were posted along Jimmy Carter Boulevard and I-85 on December 4. The next day, crews worked at Fulton County Airport-Brown Field. A large scene was set up in downtown Griffin, with shooting taking place between December 15 and 17.
While the Aretha Franklin biopic Queen of Soul (QOS) continued filming in December, we didn't see any signs around town. Interestingly enough, however, the National Geographic (Nat Geo TV) series Genius: Aretha (AF), has been spotted instead. This is the third installment in the Genius anthology; the first season focused on Albert Einstein and the second on Pablo Picasso. As you may have guessed, the third is all about the Queen of Soul. Crews were set up in downtown East Point on December 4. On the 10th, filming took place at Marietta Square. Most recently, on December 16, the production worked in Norcross.
Another hold-over from last month, Chris Pratt's The Tomorrow War (BONEYARD) filmed west of Atlanta off of Campbellton Road on December 3. On December 8, the sci-fi film was downtown, near Centennial Olympic Park. Crews were again spotted in the same area on December 16. The Tomorrow War also stars Yvonne Strahovski and J.K. Simmons.
The DC Universe series Doom Patrol (GRANT) also continued filming. Mainly shooting in Conyers, the series was spotted on December 5, 6, 16, and 17.
The CW's Black Lightning (SIGN) had a basecamp set up on Paper Mill Road in East Cobb, between Johnson Ferry Road and Woodland Drive on December 5. Filming also took place in Decatur on December 12 and 17.
FOX's The Resident (TR) filmed in Conyers on December 3. A basecamp was spotted in Marietta off of Franklin Gateway on the 9th. Additional scenes were shot in Conyers on December 13, 18, and 19.
Also this month, James Gunn's The Suicide Squad (EEE) worked out of Pinewood Atlanta Studios between December 9 and 13, as well as from the 18th to the 20th. The HBO series Lovecraft Country (RP) shot in Tucker between December 5 and 7, and on the 17th. Freaky Friday the 13th (FF13) was spotted at Gwinnett Place Mall on December 3 and in Southwest Atlanta near Tyler Perry Studios on December 4. Amazon's Underground Railroad (UGRR) had signs up near Covington on GA 36 on December 19. The CW's Dynasty (CROSS EYE) posted signs at Chamblee Tucker Road and I-85 on December 4 and filmed in Norcross between December 10 and 11.
It's not only been a great year for movies and television shows in Georgia, it's been a great decade. As we approach 2020, here's hoping to many more years of production all throughout the state.