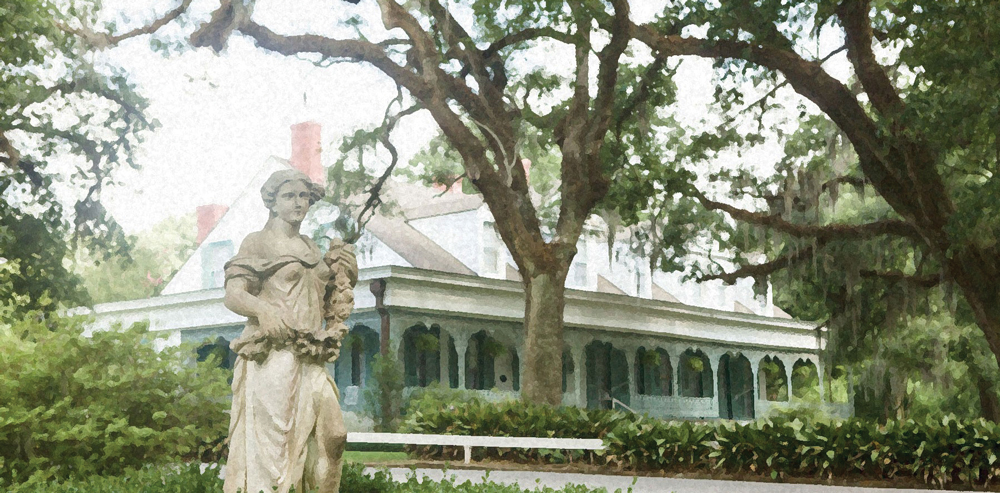 You don't have to believe in ghosts to appreciate a good ghost story. And at the Myrtles, a 1796 plantation in St. Francisville, Louisiana, you're pretty well guaranteed to come across one or the other.
Because the small inn and restaurant bills itself as "one of America's most haunted homes," travelers often show up to the ten-acre grounds with hopes of an otherworldly encounter. Perhaps they'll spy the Confederate general who is known to appear uninvited at the foot of the bed, or little Chloe, a slave girl said to have poisoned the plantation owner's family. One online reviewer even groused about a running toilet because it interfered with her attempted recordings of those visiting from beyond. Others, of course, aren't so keen on ghosts. One guest was apparently so unnerved by a nighttime encounter that she opted to finish out the night in her car.
For better or worse, my wife and I didn't have any ghostly encounters during a recent weekend stay. But we did find the Myrtles an ideal spot to dabble in historical lore and relaxation. We found plenty of both from the vantage point of the 125-foot veranda, where we sipped bourbon on ice and discussed the grounds.
Although it's not as architecturally grand as other plantation houses in the region—it's more humble, a place you can actually imagine families living—its rooms are lavishly appointed with antiques. A handful of guest rooms are located in the main house; other guests stay in newer cabins overlooking a small pond nearby.
On the plantation house tour, which is free to guests, you'll hear stories of men shot by strangers who still linger around the property and learn that the smell of burning cigars sometimes inexplicably wafts through the air. Guides do a fine job pointing out less ethereal details as well, from outstanding examples of faux bois (painted grain intended to make inexpensive wood appear more grand) to the 300-pound French chandelier featuring Baccarat crystal.
Those stories make for an excellent accompaniment to dinner, which is served in a new structure built on the foundation of the former carriage house. We enjoyed a creamy corn and shrimp soup, as well as more traditional country fare, such as thick pork chops with apple-maple glaze. Afterward, we took a slow stroll back to the veranda, where we spent the remainder of the dimming evening chatting—and convincing ourselves that the shimmering light under the oaks was probably just some sort of swamp gas and that the cigar we smelled was probably nothing of the sort.
7747 U.S. Hwy. 61, St. Francisville, Louisiana, 800.809.0565, myrtlesplantation.com
While You're There
Angola Prison Museum
The museum dedicated to Louisiana's central prison is about a half-hour's drive from the Myrtles. See exhibits of homemade weapons and learn about the history of the famous prison rodeo, which began as a diversion for prisoners more than fifty years ago and still takes place every weekend in October. angolamuseum.org
Jerry Lee's Kwik Stop
Boudin is a Cajun sausage made with pork liver, rice, and spices and packed in a thick casing—often eaten in the parking lot or the car well before you get home. This family-run Baton Rouge institution does it so well, it sells more than six hundred pounds of the stuff daily. jerryleescajunfoods.com
Bluebonnet Swamp
Outside of fiddle and accordion music, the sound most closely associated with southern Louisiana may be the buzzing song of a cypress swamp. Catch the cacophony and see moss-draped cypress trees, statuesque birds, and (maybe) a sullen, prehistoric alligator or two at this 103-acre park on the edge of Baton Rogue. brec.org/swamp