Less than 30 minutes from Atlanta is the community of Douglasville. Convenient to major highways, it makes for an easy day trip or an overnight escape. When you go, don't miss these essential experiences.
1.  Downtown GeoTour
Geocaching isn't just for the outdoors. Downtown Douglasville has its own GeoTour, which has caches throughout downtown. Visitors can pick up a grid sheet to get clues and unscramble a message. Once you're done, turn it in at the Douglasville Welcome Center, either in person or by mail, to collect your coin.
In Douglasville, you're never far away from a good meal, especially downtown. Gumbeaux's has been family-owned and operated since 1994, showcasing Cajun dishes like jambalaya and red beans and rice. Fabiano's Pizzeria has been cited as some of the best pizza outside of New York. The Vine Cafe and Market has farm-to-table fare, including bowls, salads, and flatbreads.
3.  Douglas County Museum of History & Art
Located in the former county courthouse, the Douglas County Museum of History and Art is the perfect introduction into the area. The free museum's collection includes Coca-Cola memorabilia, vintage lunch boxes, minerals, and items from movies and television filmed nearby. The museum is also one of the locations on the Douglas County Film Trail.
4.  West Pines Golf Club
Tee off with a round of golf at West Pines Golf Club, located near Arbor Place Mall. The Golf Advisor-rated 18-hole course has instructors and tee times you can book online in advance. Pick up any gear you might need at the pro shop and end your day with a meal at the onsite restaurant.
5.  Arbor Place Mall
Pick up a new outfit at Arbor Place Mall, a popular shopping area that opened in 1999. The center has over 100 tenants across all categories including Dillard's, H&M, and Books-a-Million. Grab a snack at the food court, which has Auntie Anne's and Chick-fil-a. Let the kids enjoy the playground or extend your stay by catching a movie at the IMAX theater.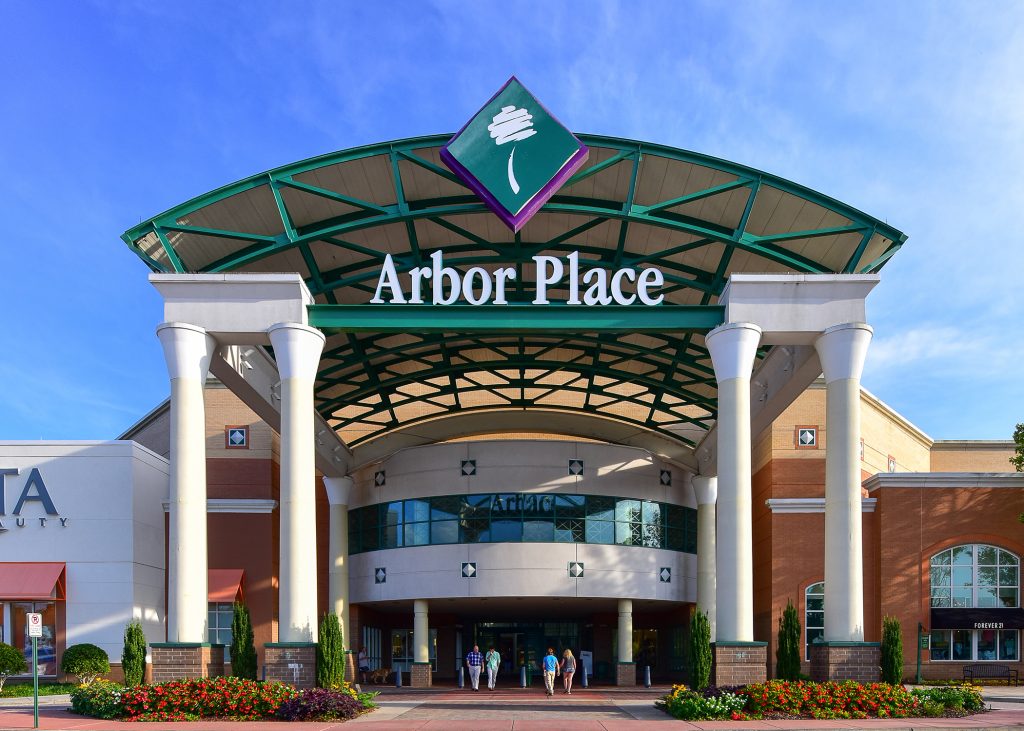 6.  Sweetwater Creek State Park
Sprawling over 2,500 acres, Sweetwater Creek State Park is the perfect respite from the city traffic. The space is set around the historic New Manchester Manufacturing Company ruins, a textile mill burned down during the Civil War. The brick ruins make for a stunning contrast against the rushing water of the park's namesake creek. The park also boasts nine miles of hiking trails, fishing, a museum, and yurts where visitors can spend the night.
7. Champ's Clock Shop
For a souvenir you won't soon forget, visit Champ's Clock Shop. Opened in 1967 by William Jerry "Champ" Champion, it features over 1,000 of the most intricately made clocks, including grandfather clocks and the world's largest cuckoo clock. Featured in the movie The House with Clocks in Its Walls, Champ's also has a full-service repair shop.
8.  Foxhall Resort
Foxhall Resort is the ideal spot for a weekend getaway, set on over 1,000 acres. Popular with weddings and music festivals, guests can stay in lakefront suites or cottages and villas with enough bedrooms for the whole family. Dine at the bar and restaurant or pick up the essentials at the market. Or try your hand at shooting sporting clays, hitting the trails on an ATV, or taking a dip in the infinity lap pool.
9.  L&R Alpaca Haven Farm
Get up close with the gentle creatures at L&R Alpaca Haven Farm. The 25-acre farm is home to 19 alpacas as well as chickens, dogs, and a cat. Most days it's only open by appointment for farm tours and birthday parties, but it also hosts regular events, including a family-friendly arts and crafts festival, a candle making class, and yoga.
10. Discover Douglasville Audio Tours – Coming Soon!
The Discover Douglasville Audio Tour is a self-guided history tour that visits landmarks throughout downtown. Plaques are placed in front of historic places and visitors can use the Visit Douglasville app to learn more about the history of the building. Another perk is that if you complete the tour and show your  receipt from one of the restaurants that are participating in the tour, you can get a free fanny pack!
The Visit Douglasville app is the best way to plan your trip, which includes attractions, tours, dining, lodging, and events going on during your stay.