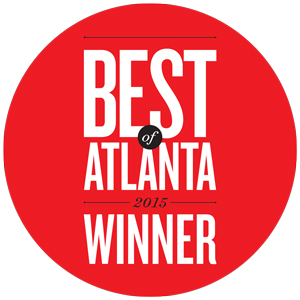 This Griffin native made his rounds in local kitchens, from Rainwater to Murphy's to Parish, before joining Ford Fry in 2013: first as the chef de cuisine at JCT Kitchen and, more recently, behind the wood-burning ovens at King + Duke. But not until landing at Anne Quatrano's Little Bacch has he cooked with such confidence, showcasing a knack for classic techniques (airy soufflés), an appreciation for simplicity (buttermilk tarts), and a sense of playfulness (deconstructed shrimp cocktail). Schafer has said that he almost packed up his knives for good last September. Maybe now, in the quiet space just below Bacchanalia, he has become reinvigorated by his work. We certainly have been—read our review of Little Bacch.
Back to Food & Dining
Back to Best of Atlanta 
This article originally appeared in our November 2015 issue.