You're on the street, at the wheel, or—let's face it, the most realistic possibility—looking at your phone. With one hand tied up, there's no reason you can't still be snacking on one of these five-finger-friendly (and highly summer-appropriate) foods.
Korean-style hot dogs, like the ones at Doraville's Oh K-Dog, are famously maximalist—skewered, battered, and made with ingredients that can include mozzarella, potatoes, and squid ink.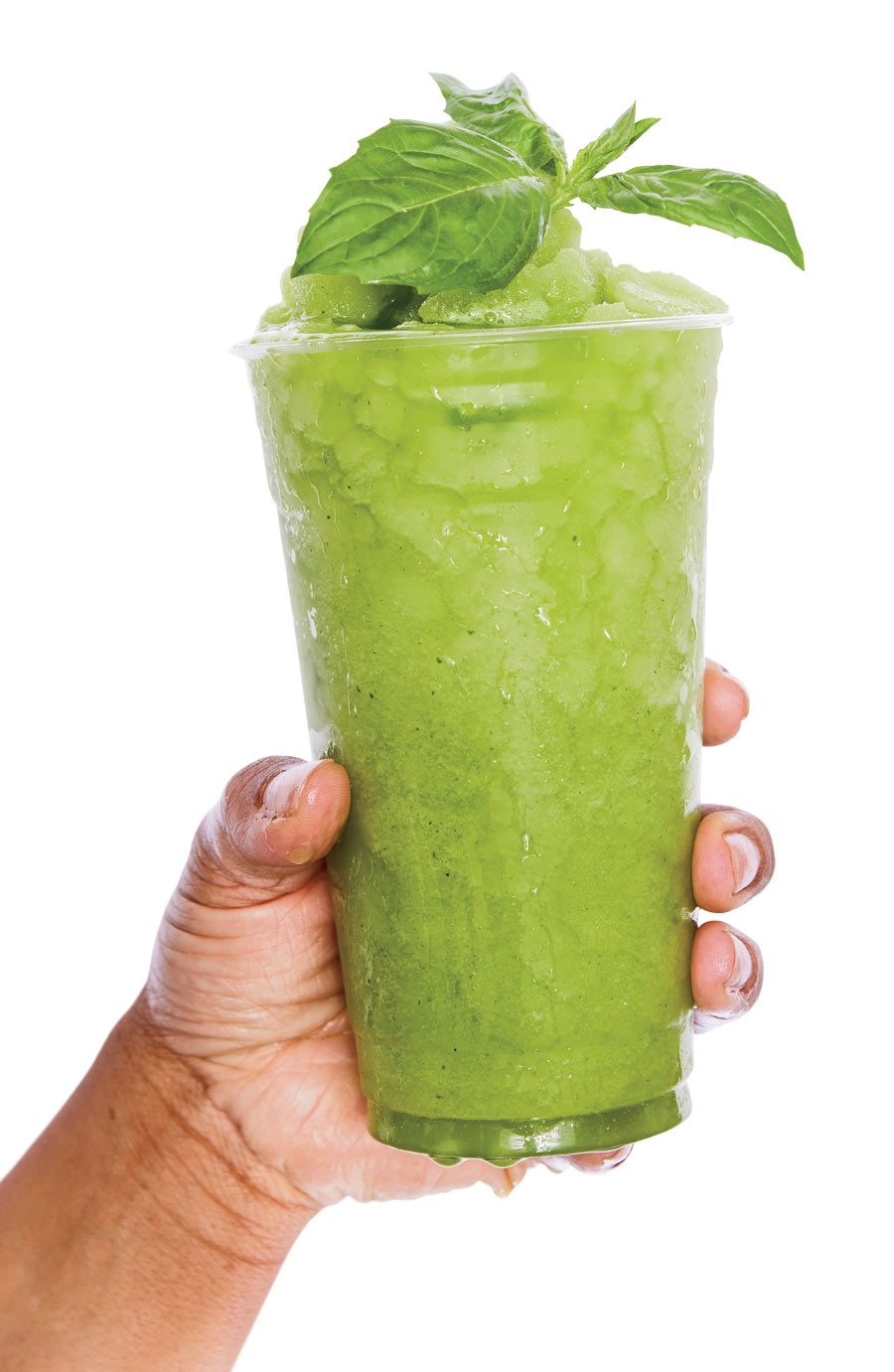 Especially in summertime, the herby, tart, blended basil lemonade at East Lake brunch destination My Coffee Shop is a cult favorite—and for perfectly good reason.
Reina pepiada (loosely, "curvy queen") is an apt name for these plump arepas from Cylantro's Venezuelan Cuisine: griddled corn cakes stuffed with a creamy mix of chicken, avocado, and cilantro.
Imagine chicken shawarma piled with hummus and baba ghanoush, pickles and slaw—and also french fries. That's the mighty Shouk, available in a pita at Krog Street Market vendor Yalla.
The chefs behind the Queen Churro food truck favor dramatic (and delicious) presentations—like this towering dulce churro milkshake.
These wildly colorful, ice-cold confections are a warm-weather treat in New Orleans—and at the Sno-Good New Orleans Sno-Balls food truck in Atlanta, with over 30 flavors including strawberry cheesecake.
This article appears in our June 2021 issue.