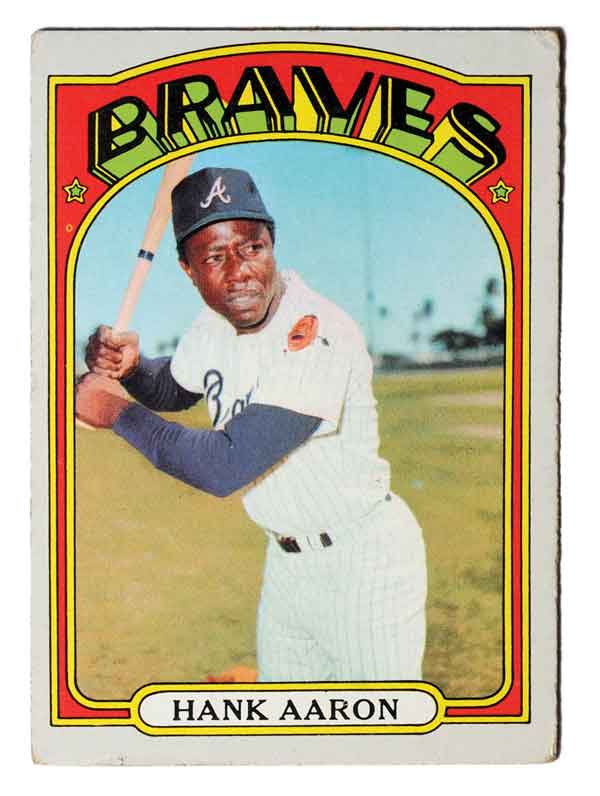 Thirty-five years after retiring from baseball, the man many still consider the once and forever home run king keeps his hands in the sport he transformed. He's currently advising Braves CEO Terry McGuirk on the team's player development. Outside of baseball, the longtime resident of southwest Atlanta—who played in the Major Leagues for twenty-three years, winning a Most Valuable Player award, twenty-one All-Star team selections, and a World Series ring playing right field—owns eighteen Popeyes restaurants, twelve Burger Kings, and two Krispy Kremes (where he prefers the simple glazed variety). The first-ballot Hall of Famer's Chasing the Dream Foundation, which helps send kids from all over the country to college, has been in operation for seventeen years. More than 700 students have matriculated at schools from Morehouse to the University of Wisconsin with the help of the last Negro Leaguer to play in the Major Leagues.
Pocket-Sized Prize A money clip from President Clinton, given February 5, on his seventy-seventh birthday. It's embossed with the presidential seal.
Friends In High-Rises Elton John. He loves the Princess Diana version of "Candle in the Wind." He's not a big fan of hip-hop and has never met Outkast.
Wheels BMW 5 Series. He used to own six dealerships: Land Rover, Toyota, Honda, Jaguar, Hyundai, and BMW, where he'd give out an autographed ball with each car sold.
Tale of the Tape He prefers to listen to books rather than read them. He last listened to David Mendell's biography of President Obama, From Promise to Power.
Longest Fight He loves deep-sea fishing and once spent an hour battling against a sailfish in the Gulf of Mexico, near Mazatlan. With swollen hands, he let the captain back the boat closer to the fish to finish the job. "It was one of the hardest things I've ever done."
This article originally ran in the May 2011 issue.